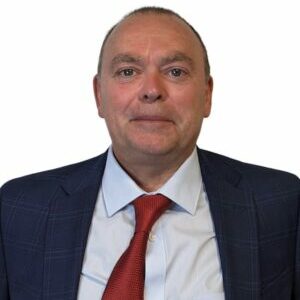 More about Paul Cain
Paul Cain is a Partner in the Clinical Negligence department at Express Solicitors Limited.
Paul brings over 25 years experience of handling injury claims since qualifying as a Solicitor and specialises in complex and life changing injuries arising from treatment provided by the National Health Service and private treatment providers.
Paul deals with claims in excess of £1 million and has particular expertise in injuries arising from stroke, birth related injuries, delayed diagnosis of cancer and spinal injuries.
Paul has recently represented individuals including:
1. A lady who suffered a Cauda Equina Syndrome injury due to delayed treatment resulting in permanent bowel and bladder injury and restricted mobility.
2. A gentleman with a pacemaker whose anticoagulant medication was changed without good reason leading to an avoidable stroke and compromised ability to care for himself. Claim settled for £2.4 million.
3. A gentleman whose kidney condition was treated but not followed up correctly whose claim was settled on Provisional Damage basis ensuring that he would be able to recover damages in the future should his condition deteriorate.
When asked about what he likes most about his role as a Clinical Negligence solicitor:
"I find helping my clients win difficult claims to be hugely satisfying and experience has taught me that involving clients in the process from the outset is crucial for the success of a claim. I spend time understanding the impact and injury has had upon their personal and working lives and I have found time and again this results in the best outcome for a claim"
Paul's has almost always acted for injured Claimants but has also worked for the NHS Litigation Authority (now NHS Resolution) giving a valuable insight into how Defendants will handle and defend claims and has hands on experience of a wide range of claims that can be brought against the NHS. He has also studied for and obtained a distinction in Claims Management and Clinical Disputes which is a dedicated qualification in Clinical Negligence that very few Claimant solicitors have obtained.