With years of experience in acquisitions and financial management, Pauline will play an integral role in growing the 320-strong firm by overseeing the purchase of UK PI firms, as well as taking responsibility for financial management, reporting and strategy.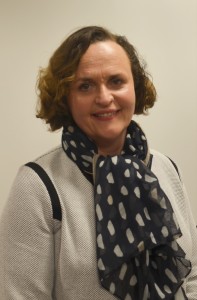 A commercially astute Chartered Accountant who launched her career 25 years ago at Ernst & Young London, Pauline's more recent positions include Head of Group Finance at Empresaria Group, Finance and Operations Director at Ntrinsic Holdings and Chief Financial Officer at Join the Dots Limited.
Pauline said: "I'm delighted to join the strong and dynamic management team at Express Solicitors and to be part of their continued growth plans.
"The firm has a great reputation in the market, a high calibre of employees and a commitment to continued growth. I look forward to helping the firm to achieve its growth ambitions, both organically and through acquisitions."
Managing Partner James Maxey said: "The aftershocks of this pandemic and the changes to legislation next year could potentially lead to further consolidation in the PI sector.
We are in a strong position to capitalise on this consolidation and see the addition of Pauline's experience in corporate acquisitions and strong financial management as key to achieving our ambitions to further grow our market share."