Slip, trip and fall compensation claims
A slip, trip, or fall may be a common injury, but that does not mean it's always harmless, or your fault. Employers, councils and landlords must keep public spaces safe and hazard-free. At Express Solicitors, we can help get you back on your feet with a no win, no fee slips, trips, and falls claim.
Last updated on May 4th, 2022.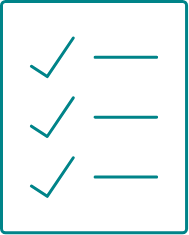 The most important things to remember when making slips, trips, and falls claims:
You can claim if you suffered an injury that wasn't your fault
You can claim if your accident was in a public place, including a shop or your workplace
You can claim on a no win, no fee basis
You can claim even if your accident was on the street
You generally have three years to make a claim.
How to claim for personal injury compensation
Want to know more about claiming for a personal injury? Jargon free, we'll explain your legal rights, letting you know everything you need to know about claiming.
How much compensation can I claim for a personal injury?
Read our personal injury legal guides to understand your legal rights and how much compensation you may be able to claim.
How much is a public injury claim worth?
There is no set amount to how much a public injury claim can be worth. A wrist injury that heals quite quickly may receive a pay-out of £3,000. A major, permanent back injury might be worth up to £90,000. What's important is understanding the severity of your injuries, and the impact they had on your life.
For this reason, compensation amounts are calculated according to three factors:
General damages – the injury itself, how bad it was, and how long it took to heal
Special damages – the financial losses you suffered due to your injury, such as time off work, or damaging your property in a fall
Long-term effects on your life – the major effects of an injury that have made you alter your lifestyle, such as wheelchair use, adjustments to your home, or changing jobs.
Once we have submitted your claim, we will use these three factors to calculate a figure that reflects the accident's impact on your life. This will be guided, as all courts are, by the Judicial College Guidelines. These lay out how much compensation can be given for different injuries.
What counts as a public place?
Knowing what counts as a public place can be confusing. According to UK law, it refers to a place where at the time of an accident, "the public have or are permitted to have access, whether on payment or otherwise". Even if a place is private property (like a supermarket or a cinema), if the public is allowed access to it, then it is covered by the phrase 'public place'.
This means that 'public places' refer to a lot of things:
Shops, supermarkets, hotels, cafés, museums, theatres, and cinemas
Public streets, footpaths, and parks
Public transport stations
Places of work – your employer is usually responsible for maintaining the space, though some responsibility may fall to the building owner.
Rented accommodation is more complicated, but ultimately responsibility for a building's safety comes down to the landlord – clear guidance can be found in the Landlord and Tenant Act 1985. 
As a rule, if you don't own a place, but are allowed to be there, it counts as a public place. If in doubt, contact us and our personal injury solicitors will be happy to help.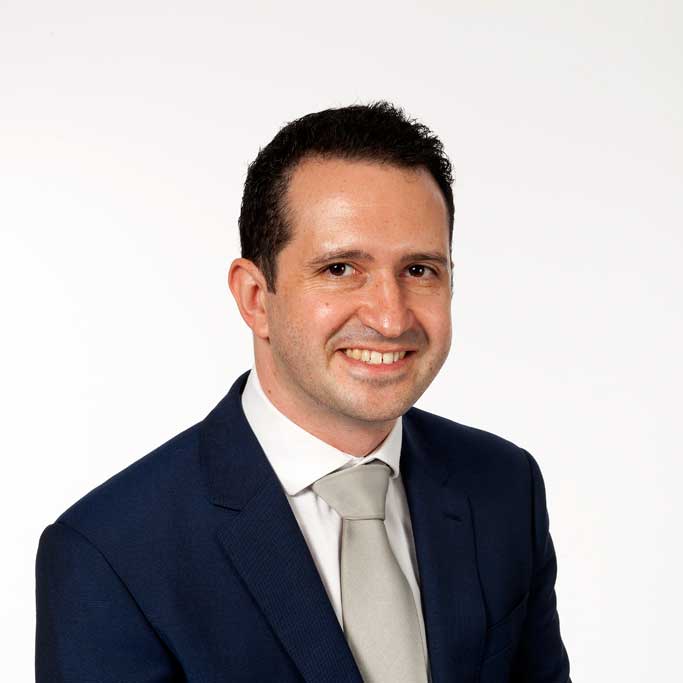 Get the best legal team on your side
Over 1,000 years of combined legal expertise
We'll get you more compensation than anyone else
Early payments to cover your expenses*
We win the cases other firms can't
Fully independent, and fully regulated.
* Where applicable
How does the public liability claims process work?
The public liability claims process can be complicated, but at Express Solicitors, we strive to make it as straightforward as possible for you.
Firstly, we will listen to your story. We're ready to hear the details of your accident, and the impact on your life. We recommend getting in contact as soon as you can. There is a three-year time limit on public liability claims, so it helps to get the ball rolling.
Secondly, we will gather evidence. Photos of the accident scene and your injuries are helpful. Your medical records, CCTV of the accident, or statements from other witnesses are even better. If you can, try to get details, such as photos and witness contact details at the scene. Recording the date, time, and weather conditions can also help.
Thirdly, we contact those responsible for the place your fall took place in. This could be a council, employer, business owner or landlord. Usually, they will be insured. This could be through public liability insurance or employer's liability insurance. This means that they won't have to pay out of their own pocket and makes accident claims like yours more straightforward.
Finally, if the insurance company accepts responsibility, we will negotiate a pay-out that reflects the personal and financial losses you suffered. In a small minority of cases, they will not accept responsibility, and your case may go to court. This is quite rare. At Express Solicitors, we work on a no win, no fee basis, so you know that we're confident your case will be successful.
Frequently asked questions
What is occupier's liability?
Under UK law, occupiers liability refers to who has a responsibility to keep a place safe. Normally, this applies to building owners, and those who rent it. For example, a landlord may own your workplace, and so has a responsibility to keep the building safe to use. Your employer might rent the space from that building owner, and so they also have a responsibility to keep the place free of trip and slip hazards, and to report building problems to the landlord. Both the landlord and the employer have separate occupier's liability. They both have a duty of care because they both have some control over the place. Their duty of care is to any people (members of the public) who might be using the space for its intended purpose. It's reasonable to expect that you won't slip and fall when shopping, so the shop manager must make sure you don't.
What is public liability insurance?
Public liability insurance covers businesses for claims against them by members of the public. This covers the business for accidental injury and damage claims against them, that occur during day-to-day business. If you make a claim against a business for a slip, trip, or fall, you will probably claim against their public liability insurance. This means that a business has the funds to pay your compensation, which protects you both. Businesses do not have to have public liability insurance by law, but they are strongly advised to. If a business does not have this, a claim can still be made directly against the company.
Who is at fault for my slip, trip or fall in public?
If you tripped because of a hazard that was not clearly marked, whoever had responsibility for managing that place is at fault for your slip, trip or fall in public. Those responsible for a place will vary, depending on where you fall. • Building owner – if you tripped in a building due to a problem with the building, such as a loose floorboard, the building owner may be at fault • Business owner – if a business is renting a space, they have responsibility for hazards like unmarked wet floors or trailing wires. They will be at fault if these are not clearly marked • Local authority or local council – local authorities must keep highways, pavements and footpaths in good condition, as covered by the Highways Act 1980 • Landlord or housing association – as with any building owner, a landlord must make sure buildings are safe to move in. As a rule of thumb, if someone is supposed to keep a place safe and you tripped or slipped on a hazard, then they might be at fault. This is even more important if the hazard was not clearly marked. If you 'tripped over your own feet,' or ignored a hazard sign, or caused the hazard itself, you are probably the one at fault.
Why you should choose Express Solicitors for your public slips, trips or falls claims
Lots of people suffer slips, trips and falls every day. A lot of people find them embarrassing, or assume that it was their own fault. At Express Solicitors, we know that often, these people were actually victims of other people's negligence.
When you contact us, we'll listen carefully to your story, and our expert team will apply their knowledge of public liability law. We know where responsibility for public places lies. We'll find and present the evidence that shows this, and shows that you weren't at fault.
We'll negotiate a pay-out that reflects your whole experience – not just the injuries you received, but their effects on your life, wellbeing, and productivity. We've won millions of pounds in compensation for other people in your position. With a no win, no fee claim, you can rest assured that you won't pay a penny unless we're successful.
Call us on 0161 904 4661
Lines are open now and our legal advisors are on standby to tell you if you can make a claim.
Start your claim online
Complete our simple form to receive a call back from our expert legal team.