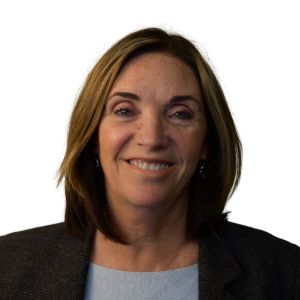 Partner
Monina Ramsden
Monina Ramsden, joined Express Solicitors in August 2023, following the acquisition of Jefferies Solicitors, a personal injury law firm where she held a senior leadership position for over 22 years, between 2001 - 2023.
More about Monina Ramsden
Monina specialises in catastrophic injury cases, with a primary focus on brain injuries. Her mission is to provide unwavering support to individuals and their families who have experienced life-changing injuries. In her previous role, she represented some of the injured and families of bereaved in the Public Inquiry into the Paddington and Southall Rail Disasters.
Monina is a passionate advocate for brain injury survivors and their families and this goes beyond just offering legal practice. Until recently, she served as an active trustee for Headway, a prominent charity dedicated to improving the lives of those affected by brain injuries.
In 2019, Monina was honoured to be appointed as a Deputy District Judge on the Northern Circuit. It has been her privilege to contribute to the administration of justice in this capacity.
With years of experience in this field, she is committed to achieving justice and maximising compensation for her clients. Nina and her team were shortlisted for the Catastrophic Injury Team of the Year at the Personal Injury Awards 2022 and she was personally shortlisted for the Catastrophic Injury Lawyer of the Year in the same awards in 2021.
As a partner at Express Solicitors, Nina continues to lead a team of highly skilled legal professionals who are equally dedicated to the clients. Under her direction, her team have successfully litigated numerous cases involving catastrophic injuries, securing substantial settlements and verdicts, securing many millions of pounds for the injured parties and securing their and their families futures. Her catastrophic injury team's track record speaks for itself and demonstrates an unwavering dedication and expertise in this complex legal field.
Her deep knowledge of brain injury cases enables Nina to build strong legal strategies and she has a proven track record of securing substantial compensation for her clients .. Her involvement with a brain injury charity allowed her to gain a profound understanding of the challenges faced by survivors and their loved ones, further fuelling her commitment to this cause. For many years, Nina took part in many fundraising events in support of Headway including running the London Marathon.
Nina has also appeared on the Nicky Campbell radio show as part of a panel discussion on the topic of Public Inquiries.
Notable cases
Most recently Nina and her team secured a capitalised settlement of 14 million pounds for a young father who sustained a severe traumatic injury in road traffic incident leaving him unable to work and requiring constant support and supervision.
Testimonials
"Our case was complex and last over five years from start to settlement. However, we were informed about all aspects, if we had a question, it was answered ASAP if we didn't understand it was explained. Nothing was too much trouble. Nina and her whole team were spot on." Tracey
"I would go as far as saying that after a few months it didn't feel like we were speaking to our solicitors but more like the shoulder of a trustworthy friend who was willing to put our minds at rest and guide us. Not only were we impressed with the professional service but also the empathy and support that was provided." Tony
Accreditations:
● Law Society Personal Injury Panel
● APIL Litigator
● Headway Panel Contact Solicitor