Repetitive strain injury claims solicitors
Repetitive strain disorders usually occur in the workplace when employees carry out excessive repetitive tasks without adequate breaks. More commonly, repetitive strain disorders affect upper limbs although they do sometimes occur on other body parts.
Last updated on November 26th, 2021.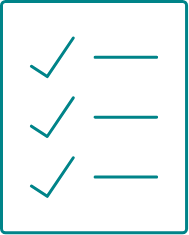 The most important things to remember when claiming for a repetitive strain injury:
You have three years from your diagnosis to make a claim
You should keep medical records and statements as evidence
Your employer must make all reasonable attempts to keep you safe
You can claim even if you had a pre-existing condition
You can claim on a no win, no fee basis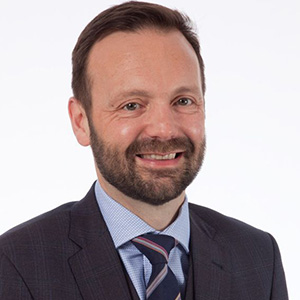 Get the best legal team on your side
Over 1,000 years of combined legal expertise
We'll get you more compensation than anyone else
Early payments to cover your expenses*
We win the cases other firms can't
Fully independent, and fully regulated.
* Where applicable
When can you make a repetitive strain injury claim?
You can make a repetitive strain injury compensation claim if your employer did not comply with Health and Safety law. We understand that this may be daunting, particularly if you're still employed by this company. However, by law, you cannot be dismissed for making an RSI claim, nor can the company treat you any differently.
As more and more of us rely on computer work, the number of repetitive strain injury cases had risen dramatically. Your employer may have made this worse by not providing ergonomic equipment, not giving you proper breaks, or failing to train you to use equipment. All of these can be prevented with proper risk assessments.
We can help you to prove that your employer failed in their duty of care. We treat all RSI at work claims individually, and will assess your case to make sure you get the biggest compensation pay-out possible.
Can I still claim if the injury has aggravated an existing condition?
You may be able to make a claim for a repetitive strain injury at work if you have a pre-existing condition. In this instance, we can help you to prove that your role made your condition worse.
For example, if you are a painter and decorator and your employer knows you have a shoulder injury, they may need to provide you with an extended brush. Employers should make all efforts to keep you safe, even if it needs special adjustments to account for existing injuries.
How to claim for an accident at work
Want to know more about claiming for an accident at work. Jargon free, we'll explain your legal rights, letting you know everything you need to know about claiming.
How much compensation can I claim for an accident at work?
Read our accident at work legal guides to understand your legal rights and how much compensation you may be able to claim.
What is a repetitive strain injury?
One of the most common workplace injury claims, a Repetitive Strain Injury (RSI) is a painful, long-term disorder of the musculoskeletal and nervous systems. These can become damaged when we're forced to do repetitive tasks, or sit/stand in awkward positions for long periods of time.
You may even suffer injuries from using vibrating tools, such as vibration white finger, or those which require large amounts of physical labour.
Symptoms of repetitive strain injuries (RSI) may include:
Repetitive strain injuries do not always have to come from strenuous tasks – they are very common for those who spend hours typing at a computer, for example. However, if your employer has not taken reasonable steps to prevent injury, you could claim for a repetitive strain injury at work.
You'll claim more with us.
We have recovered an additional £21.2m more in compensation for clients who switched to us from their previous firm. Contact us now to discover the real value of your claim.
There are two main types of RSI, also known as a 'work related upper limb disorder'. These can include conditions such as carpal tunnel, tendonitis and bursitis.
Repetitive strain injury (RSI) Type 1
Type 1 RSI refers to injuries accompanied by another medical condition such as carpal tunnel syndrome. You may also notice swelling and inflammation in the hands, elbows or wrists.
Repetitive strain injury (RSI) Type 2
Type 1 is an injury without an accompanying medical condition, and is mostly characterised by pain, numbness, cramping or tingling. There is no swelling or other visible damage.
Medical assessment for repetitive strain injury
Our repetitive strain injury claims lawyers can help you by arranging a medical assessment to determine how serious your injury is. The report will look at how long your injury will take to heal, and the impact it may have on your life in the long term. We will use the findings from this report to support your no win, no fee repetitive strain injury compensation claim.
What is carpel tunnel syndrome?
Carpal tunnel syndrome is a painful repetitive strain injury effecting the wrists and/or hands. It is a common condition that can be prevalent on one or both (bilateral) sides of the body.
A common symptom experienced by those suffering with carpel tunnel syndrome is a pins and needles type sensation in the hands and wrists.
Numbness and tingling in fingers and hands can occur or sometimes a shooting pain up the arm due to pressure on the median nerve.
What are the causes of carpel tunnel syndrome?
Carpel Tunnel Syndrome often develops through ergonomically unsafe work practices and repetitive tasks.
The most likely causes of carpel tunnel syndrome are:
Repetitive, strenuous tasks involving manipulation of the thumb and wrists with excessive, heavy and/or repetitive movements
Repeated direct pressure on the base of the palm
Working in a production line type employment
Exposure to vibratory hand held tools can also cause Carpel Tunnel Syndrome
Frequent use of computers and laptops without adequate wrist support
Often cases of repetitive strain syndrome arise as a result of lack of rotation, or inadequate breaks from repetitive tasks. It is the responsibility of employers to make sure that adequate risk assessments are carried out.
This helps them to identify risks of a particular task and in turn provide adequate job rotation to reduce such risk.
Fortunately, most carpel tunnel syndrome injuries can be resolved by simple day surgery where the surgeon will carry out a procedure involving Carpel Tunnel release.
We understand the financial impact of an accident.
In 99% of cases, we recovered more compensation than the insurer's first offer. We'll provide financial security with our interim payments wherever possible, meaning you don't need to rush into an offer that is lower than you're legally entitled to.
Protecting against repetitive strain injury in the Workplace
Under the Health and Safety at Work Act 1974, employers have a duty of care to keep you safe at work. This includes risk assessments and taking all reasonable steps to prevent harm such as:
Providing adequate training for equipment
Adjusting equipment such as computer screens and chairs to prevent strain on the body
Running audits to identify any risks in the workplace
Providing equipment that can prevent injury such as ergonomic keyboards
Some workplaces may have more hazards than others, for example, we deal with many construction site accident claims and accidents in warehouses. Some workplaces have additional laws to comply with that are specific to the type of work.
Whatever the risk, you can make RSI at work claims if your employer failed to keep you safe. Usually, repetitive strain injuries occur when an employer has failed to understand the risks of a particular environment. However, in some cases, repetitive strain injury compensation may be available if your job role has made an existing injury worse.
Repetitive strain injury statistics
According to the NHS, one in 50 employees has reported a repetitive strain injury in the workplace. Most often, this is due to office work injuries, sustained from consistent computer use.
If you do not seek treatment for your repetitive strain injury, you may suffer in the long-term, and it may even have a serious impact on your life. At Express Solicitors, our expert personal injury lawyers are here to help you, whichever stage of your diagnosis you're at. Get in touch to make a no win, no fee RSI at work claim today.
Why choose Express Solicitors?
Repetitive strain injury claims can be more difficult to prove than other injuries in the workplace, which is why you need to choose an expert. At Express Solicitors, our personal injury solicitors have decades of experience settling RSI claims just like yours.
The process can be time-consuming, but this is because we are doing everything to get you the biggest pay-out possible, looking not just at your injury but the changes it has made to your life. We also handle the majority of our claims on a no win, no fee basis, which means if we don't win, you won't pay a penny. Contact our expert solicitors today to start your claim.
Frequently asked questions
How long will my repetitive strain injury claim take?
Generally, we aim to settle personal injury claims within six months. This can be quicker if your employer admits fault, or slower if they contest it. We will keep you updated every step of the way, and may even be able to arrange early compensation payments to cover any immediate costs.
Who pays for repetitive strain injury at work claims?
Your RSI claim will come out of your employer's liability insurance. This means you don't need to worry about suing your employer – it will not affect the business or the individual. If your employer is no longer in operation, we can research the business' former insurer and make a claim against them.
How much compensation for RSI is available?
There is no set compensation amount for RSIs, as each case depends on your unique circumstances. However, the Judicial Board Guidelines state that historical cases of work-related upper limb disorders can range from £1,000 to £18,000 in compensation.
Can I claim for a repetitive strain injury at work if I am self-employed or work zero hours?
You can still make a claim. Your employer has a duty of care to keep you safe, regardless of your employment contract.
Call us on 0161 904 4661
Lines are open now and our legal advisors are on standby to tell you if you can make a claim.
Start your claim online
Complete our simple form to receive a call back from our expert legal team.