Brain injury claims
At Express Solicitors, we understand how devastating a serious head injury can be. If you've suffered an accident that wasn't your fault, you could be entitled to make a brain injury compensation claim.
Last updated on May 4th, 2022.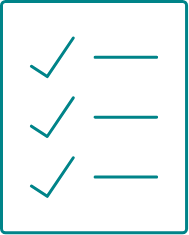 The most important things to remember when making a brain injury compensation claim:
Head injuries are most often caused at work, in road traffic accidents or through medical negligence
There is no time limit to claim if you have been mentally incapacitated
You can claim for the short-term damage and the adjustments to your life
Your compensation amount depends on the seriousness of your injury
You can claim on a no win, no fee basis.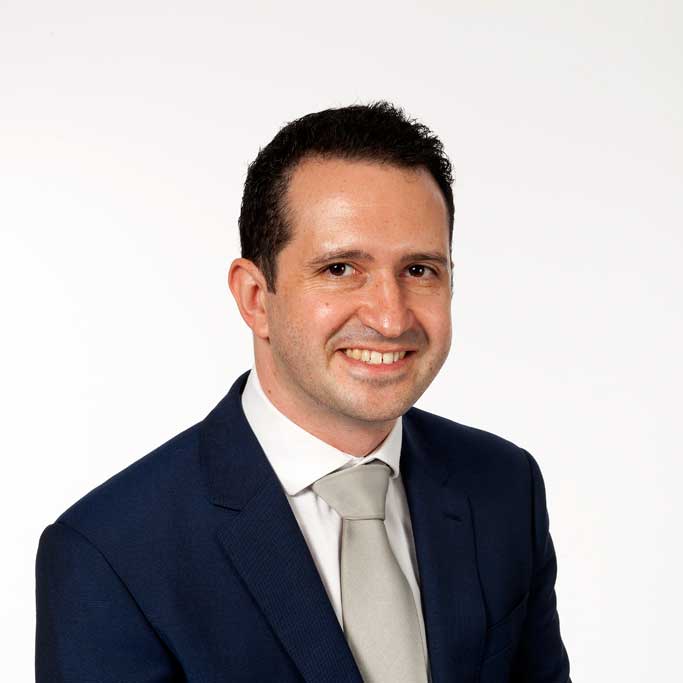 Get the best legal team on your side
Over 1,000 years of combined legal expertise
We'll get you more compensation than anyone else
Early payments to cover your expenses*
We win the cases other firms can't
Fully independent, and fully regulated.
* Where applicable
Closed head injury
Closed head injuries are more common, and involve a strong blow to the head, without breaking skull bones.
Though there is no physical wound, the damage can be significant. For example, the blow may affect cells and tissues throughout the brain, or be concentrated on a specific area.
This type of injury can lead to brain bleeds or concussion. When a person is concussed, they may lose consciousness or mental function.
Though less serious than other brain injuries, concussions can still cause memory loss, confusion or vision problems. You can make a no win no fee head injury claim even if your injury is not as serious.
How to claim for personal injury compensation
Want to know more about claiming for a personal injury? Jargon free, we'll explain your legal rights, letting you know everything you need to know about claiming.
How much compensation can I claim for a personal injury?
Read our personal injury legal guides to understand your legal rights and how much compensation you may be able to claim.
Causes of head and brain injuries
You may have suffered a brain injury through trauma or medical negligence. The most common causes are:
Head trauma
Assault – violent attacks at work or in public
Falls – through unsafe workplaces or unsafe public places
Sports injuries including horseback injuries
Road traffic accidents.
Medical negligence
Brain damage through surgery errors
Negligence during childbirth or pregnancy
Negligent treatment of meningitis or encephalitis.
Medical negligence compensation payouts will vary depending on your circumstances. Generally, the more serious the injury, the more you can claim.
You'll claim more with us.
We have recovered an additional £21.2m more in compensation for clients who switched to us from their previous firm. Contact us now to discover the real value of your claim.
Symptoms of head and brain injury
Even with a mild brain injury, you may experience symptoms afterwards, which can be short or long-term. We'll settle your brain injury compensation claim based on the long-term impacts it has had on your life. Symptoms include:
Behavioural changes: you may become quick-tempered, depressed, unmotivated or uninhibited. This could also lead to relationship problems.
Cognitive changes: your memory and concentration may suffer, or you may feel confused and slow to react.
Physical changes: you may become tired more easily, suffer vision loss, get headaches, have trouble sleeping, become more sensitive to light, or notice a change in senses.
Post-concussion syndrome: you may feel confused, nauseous or sensitive to light, or you may have trouble concentrating and experience dizziness or memory problems.
Our expert solicitors have years of experience and are here to settle your head injury claim. We'll look at every part of your case, from the immediate damage to long-term symptoms, and get you the compensation you deserve.
We understand the financial impact of an accident.
In 99% of cases, we recovered more compensation than the insurer's first offer. We'll provide financial security with our interim payments wherever possible, meaning you don't need to rush into an offer that is lower than you're legally entitled to.
What can I claim for?
A serious head injury may result in long-term costs for treatments and changes to your home, car or general lifestyle. How much brain injury compensation you can claim will depend on your individual circumstances. Our head injury solicitors can help you to make no win, no fee claims for losses such as:
General damages
Head injury compensation payouts are not limited to loss of earnings alone. You can claim for 'general damages' which relate to the physical and mental trauma you've suffered. The more serious your injury, the higher the compensation.
Loss of earnings
Also known as 'special damages', you can make a compensation claim for loss of earnings. You may have been forced to take time off work to recover, for example. Your head injury claim will also cover any bonuses and other perks, and if you can no longer do your job, our solicitors can also factor in potential loss of earnings.
Travel expenses
If your treatment involves many trips to see medical professionals, you could make a compensation claim for the cost of travel. You should keep any receipts.
Medical expenses
You may have to claim for private treatment that is not covered by the NHS. This includes claims for flights abroad where necessary. Other medical treatment may involve diagnosis, surgery, medication and rehabilitation therapy – such as physical rehab or speech therapy.
Special adaptations
If your brain injury has resulted in loss of physical mobility, you may have to make adjustments to your car or home. You can make a compensation claim for the cost of these adjustments.
Home care
Extreme brain injuries may mean you can no longer take care of yourself. You can make a claim for a live-in carer or care home costs. In some cases, you may also be able to claim for special education needs.
At Express Solicitors, we understand how devastating these impacts can be. We'll help you make a strong brain injury compensation claim that covers every part of your life that has been affected.
How much compensation can I claim for a brain injury?
Your head injury compensation amounts will vary depending on your case. For example, how much compensation for concussion is very different from brain damage resulting in long-term disability. Whatever your claim, you deserve compensation to make up for the pain you and your loved ones have suffered.
Your final brain injury compensation amount should cover:
Getting you back to the financial position you were in before the injury. This is particularly important if you can no longer work, which could put strain on your loved ones.
Any necessary medical care. You may need round-the-clock care or adjustments to your household, or your loved ones may even have to give up their earnings to care for you.
While you are waiting for your settlement, our expert head injury solicitors may be able to help you with early compensation (interim) payments. These are a fraction of your total compensation amount which is paid in advance, to tide you over while you're waiting.
Judicial Board Guidelines
While there is no specific head injury compensation claim amount, we can use the Judicial Board Guidelines as an example of settlements based on injury type. For example
A mild head injury can be worth anything from £1,880 – £10,890.
Less severe brain injuries can be worth anything from £12,070 to £36,740.
Moderate brain injuries can be worth anything from £36,740 to £186,890.
Moderate to severe brain damage can be worth anything from £186,890 to £240,590.
Severe brain injuries can be worth anything from £240,590 to £344,640.
Everybody's case is different, and our expert solicitor team will treat yours as such. We'll make sure your no win, no fee compensation claim accounts for your suffering, your loss of earnings, and both the short and long-term impacts on your life.
Brain injury due to medical negligence
Unfortunately, you may have to make a brain injury claim as a result of medical negligence. While this is very rare, mistakes can happen – for example, in the case of newborns being starved of oxygen during childbirth.
In some cases, surgical errors may lead to brain damage. In both cases, these are devastating and life changing – for which you deserve to be compensated. Our sensitive brain injury solicitors will listen to your story and get you the no win, no fee compensation you deserve.
You can make a brain injury claim against the NHS or a private hospital. In the case of the NHS, your compensation will be paid through NHS Resolution – an insurance body set up to cover cases like this. With private hospitals, the payment will come out of their liability insurance.
We offer experienced medical negligence solicitors who will guide you through your compensation claim.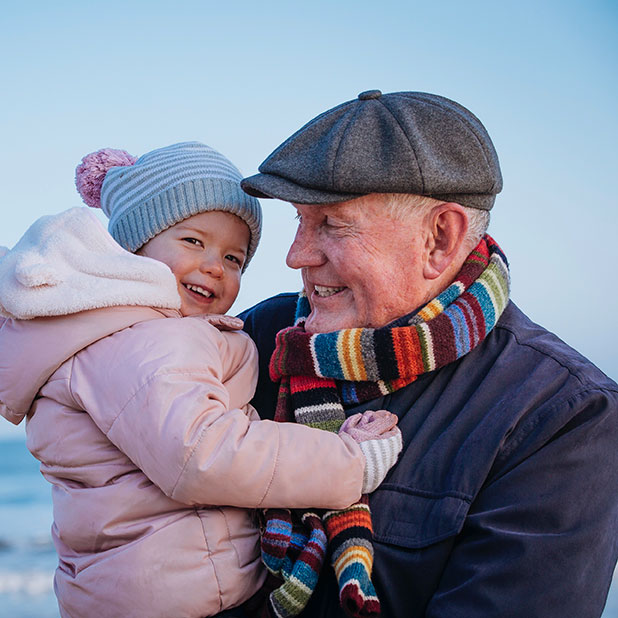 A claim process built just for you.
Our tailor-made claim process takes the stress out of claiming and keeps you in control. Choose how often, and how you want to be updated. Phone, SMS, mail, video-call, it's up to you.
How long does it take to make a brain injury claim?
There is no set timeframe for brain injury compensation claims, but you should expect them to take a minimum of four months. For example, with medical negligence claims, your healthcare provider has four months to respond to the claim, so this should be seen as a minimum.
Generally, we try to settle all head injury compensation claims between six and nine months, but please be aware that this can take longer. Head injury claims are extremely complex, taking into account both short and long-term damage.
It is also why there is no time limit to claim when you were 'mentally incapacitated' – for other personal injury claims, you generally have three years from the date of the injury.
Please rest assured that our expert head injury solicitors will leave no stone unturned to get you the settlement you deserve. Compensation may take longer, but this is because we are covering everything. We specialise in covering the brain injury claims others turn away, so we go that extra mile.
Why choose us?
Brain injury compensation claims are extremely complex, so you need a solicitor you can trust. Our expert team has more than 20 years' experience specialising in personal injury claims just like yours, so we can guide you through the process from start to finish.
We settle our claims on a no win, no fee basis, so you'll only have to pay in the event that we win. We believe that you have suffered enough through your head injury without having to worry about the financial fallout. Over the years we have managed to win millions in brain injury claims, and we are prepared to listen to you.
Get in touch with Express Solicitors today to start your no win, no fee claim.
Call us on 0161 904 4661
Lines are open now and our legal advisors are on standby to tell you if you can make a claim.
Start your claim online
Complete our simple form to receive a call back from our expert legal team.