Mesothelioma claims
Our specialist mesothelioma solicitors can help you claim compensation if you have been diagnosed with mesothelioma. Contact us today to find out your legal rights.
Last updated on November 8th, 2023.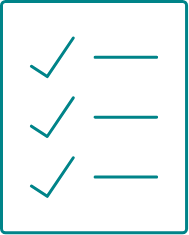 The most important things to remember when making a mesothelioma compensation claim:
You have three years from the date of your diagnosis or three years from the date of death from the disease to start a claim.
You can claim for a family member after their death or if they are too unwell to claim for themselves.
Compensation amounts for mesothelioma can be as high as £114,000.
You can claim compensation to cover the cost of your medical treatment.
A UK Government scheme means you'll receive 100% of your compensation.
You can claim even if your previous employer cannot be traced.
Get the best legal team on your side
Over 1,000 years of combined legal expertise
We'll get you more compensation than anyone else
Early payments to cover your expenses*
We win the cases other firms can't
Fully independent, and fully regulated.
* Where applicable
What is the mesothelioma claims time limit?
You have up to three years from the date of your mesothelioma diagnosis to start your claim. This is known as the limitation period.
If claiming on behalf of someone who has died, you have three years from the date of their death or the date the post-mortem showed asbestos exposure as the cause of death.
Can I make a no win no fee mesothelioma compensation claim?
Yes, you can, and unlike many other no win no fee claim agreements, you will keep 100% of your compensation.
In 2012, the UK government decided that because of the severity of mesothelioma, the usual no win no fee rules shouldn't apply to mesothelioma claims. This means you will receive 100% of the compensation claimed on your behalf rather than a percentage of the compensation you are awarded being paid to your solicitor.
How much compensation can I claim for mesothelioma?
According to the Judicial College Guidelines from the Ministry of Justice, mesothelioma compensation amounts for general damages range from £63,000 to £114,000.
The amount of compensation you may be able to claim for mesothelioma is calculated by combining the amount you can claim for "general damages" and "special damages."
General damages are the amount paid to compensate you or your loved one for the severity of the illness, how progressive the symptoms are and how long you may have been suffering from them.
Special damages for mesothelioma compensation can be claimed for expenses you may have or will incur due to your illness. Such expenses may include, but may not be limited to;
Any costs associated with the medical treatment required to help manage the disease for the rest of your life
Any costs for the care you may have or will need to receive, even if a family member or friend provides this
Any costs associated with adaptations you may need to make to your home
Any loss of income or pension
Any out-of-pocket expenses you or anyone who has cared for you may have incurred
In some cases, we may be able to provide an interim payment before your compensation claim is completed. Please speak with our solicitors today to find out more.
We understand the financial impact mesothelioma can have on your life.
In 99% of cases, we recovered more compensation than the insurer's first offer. We'll provide financial security with our interim payments wherever possible, meaning you don't need to rush into an offer that is lower than you're legally entitled to.
What is the mesothelioma claims process?
Our specialist mesothelioma solicitors have a wealth of experience successfully handling claims, making the process as least stressful as possible.
We will start by looking into you or your loved one's work history and may be able to figure out where and when you were most likely to be exposed to asbestos which resulted in your illness.
Through historical company information, national insurance records, and Employment Liability Tracing Office data, we can find your previous employer or their insurance company when you were employed.
We will build your case through medical records, the history of asbestos exposure, and its impact on your life and your loved ones.
How long do mesothelioma claims take to settle?
Because of the nature of the disease, mesothelioma claims are dealt with by a specialist court and may be concluded in a matter of months. It is frequently possible to obtain a substantial interim payment at an early stage in the proceedings. It is possible for final settlements to then take longer to arrive at, but we understand completely the urgency of these cases.
Who am I claiming against?
The claim will be brought against the organisation that may have put your health at risk by exposing you to asbestos.
mesothelioma claims are made in relation to all types of employment. Claims have been made on behalf of construction workers, ship builders, heating and plumbing engineers, electricians but also on behalf of office workers, health workers and teachers. Claims can also be made by visitors to premises such as schools, offices, and hospitals.
However, asbestos was used as insulation in many properties for many decades, and exposure in buildings such as schools, hospitals, and other workplaces is also common.
Can I claim compensation for mesothelioma if my employer is no longer trading?
It is possible to claim even if your former employer is no longer in business, as their insurance company is liable for the compensation.
Can I claim compensation for mesothelioma on behalf of someone else?
We recognise that mesothelioma can be debilitating, and those suffering may be too ill to make a claim. However, as a trusted family member or loved one, you can claim compensation for mesothelioma as a "litigation friend" on their behalf.
Can I make a mesothelioma claim after a death?
Yes, you can claim for a loved one who has died from mesothelioma. You will have up to three years after the date of their passing or from the date mesothelioma was confirmed as the cause of death to start your claim.
The loss of a loved one can never be compensated for, but it may bring some comfort to know those who negligently exposed loved ones to asbestos are legally held to account for the pain and suffering you and your family have suffered.
Can I claim for mesothelioma if my previous employers cannot be found?
The UK government set up the Diffuse Mesothelioma Compensation Scheme (DMPS). The scheme is in place for those who have not been successful in finding the company, paymaster or insurer responsible for their illness.
Unlimited legal support.
That's right, we provide unlimited legal support for our prospective clients. Not sure if you have a claim, or if you even want to make a claim? You can speak with us for as long as you like and as many times as you like. We'll let you know your legal rights, completely free of charge and with no obligation to make a claim.
What is mesothelioma?
Mesothelioma is a type of cancer caused by exposure to asbestos, with symptoms taking anything between 10 and over 40 years to develop after exposure.
For many years there was no effective treatment for mesothelioma but life lengthening treatments are now becoming available, most promisingly, immunotherapy.
There are three main types of mesothelioma.
Pleural mesothelioma affects the lining of the lungs.
Peritoneal mesothelioma affects the lining of the abdomen.
Pericardial mesothelioma is much rarer than the other two but can affect the lining of the heart.
According to Cancer Research UK, 94% of mesothelioma cases are preventable. Most cases are diagnosed in people aged 75 and over, with men being affected more than women.
Along with asbestosis, and plural thickening, mesothelioma is one of a small number of conditions caused by exposure to asbestos dust.
Why you should choose Express Solicitors for your mesothelioma claim
At Express Solicitors, we understand how devastating a mesothelioma diagnosis can be, and we believe you deserve the compensation you are legally entitled.
As signatories of the Mesothelioma Patient Charter, we are proud to have helped others get the compensation they deserve for this life-changing illness.
We can also help you with medical assistance and connect you with charities for added support.
Call us on 0161 904 4661
Lines are open now and our legal advisors are on standby to tell you if you can make a claim.
Start your claim online
Complete our simple form to receive a call back from our expert legal team.