How to claim compensation for a car accident
Have you been in a car accident that wasn't your fault? Our expert lawyers can help you get the compensation you deserve on a No Win, No Fee basis.
Last updated on February 1st, 2021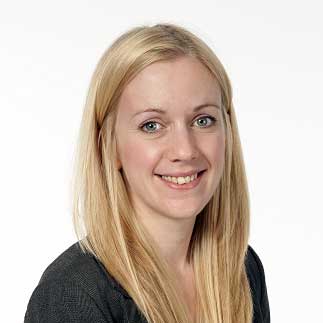 Get the best legal team on your side
Over 1,000 years of combined legal expertise
We'll get you more compensation than anyone else
Early payments to cover your expenses*
We win the cases other firms can't
Fully independent, and fully regulated.
* Where applicable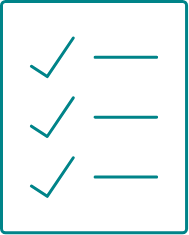 The most important things to remember when claiming for a car accident:
Claims can be processed on a No Win, No Fee basis
You should collect as much evidence as possible at the scene e.g. numberplates, insurance details
You have three years to make a claim, subject to some exceptions
You can claim against uninsured drivers
You can claim on behalf of a child.
Car accident claims
If you've been involved in a car accident that was not your fault, you may be eligible to claim compensation. You do not need to have been driving the car to claim. At Express Solicitors, we understand the physical and mental toll that car accidents can have. We're here to support you through every step of the claims process, and to get you the compensation you deserve.
What is a no win no fee car accident claim?
When you make a car accident personal injury claim with us, your claim will be handled on a No Win, No Fee basis. This means you do not need to pay anything upfront. You're completely free from financial risk, and will only pay if you win the case.
In many winning cases, your opponent (a driver or whoever is at fault, such as a local council) will contribute to your legal fees. We'll always be totally transparent with you about what you can claim based on your individual circumstances.
You'll claim more with us.
We have recovered an additional £21.2m more in compensation for clients who switched to us from their previous firm. Contact us now to discover the real value of your claim.
Who can claim for a car accident?
Whether you were a driver, passenger or pedestrian, you may be able to claim if you were not at fault. Cyclists involved in road accidents can also claim against other road users.
Remember, your claim may not always be against another road user. For example, if you were injured due to poorly maintained roads, you may be able to claim against organisations like the local council.
Those under the age of 18 can have a 'litigation friend' claim on their behalf, or wait up to three years from the date of turning 18 to claim.
Why claim with us
At Express Solicitors, we offer more than 1,000 years' combined legal experience processing car accident claims like yours. In particular, we take on the cases that other firms cannot – which has led to a record 21,000 claimants and £160 million in compensation.
Our expert teams are fully regulated by the Solicitors' Regulation Authority. We're also known for going above and beyond the remit of other personal injury solicitors. We'll leave no stone unturned, ensuring you get compensation for every facet of your case – whether that's loss of earnings, injury, or property damage. We'll also do our utmost to secure you interim payments while you wait.
Every claimant is entitled to our unique Service Pledge – honest, transparent claims processes with no legal jargon. If you've been let down by other solicitors, or want to start a new claim, we're here to help.
How long do I have to claim?
Generally speaking, you have three years from the date of the accident to make a claim. Alternatively, you can claim three years after you are diagnosed with an injury that is directly related to the accident.
There are some exceptions to this rule. If you were under 18 at the time, you can claim up to three years after your 18th birthday, or ask somebody to represent you. Alternatively, those with mental capacity limitations have no time limits to claim – they can claim after their cognitive capacity has been restored, or someone can claim on their behalf at any time.
Accidents occurring outside of the UK may be subject to international laws. We will be able to advise you on the best course of action when you contact us.
A claim process built just for you.
Our tailor-made claim process takes the stress out of claiming and keeps you in control. Choose how often, and how you want to be updated. Phone, SMS, mail, video-call, it's up to you.
How long does a car accident claim take?
Every claim is different, depending on the evidence you provide us, and any disputes or other issues we may have to follow up. As a general guideline, road accident claims take around four to nine months.
Remember – we always work to get you as much compensation as possible in the shortest amount of time. This may take longer than other solicitors, but we can help you with interim payments while you wait for your full compensation.
What evidence do you need for a car accident claim?
The more physical evidence you can provide us, the easier it will be to process your claim. This can be, but is not limited to:
Photographs/CCTV footage of the vehicle, accident, and physical injuries
Written police and medical reports
Witness statements
Receipts for expenses incurred e.g. public transport costs to treatment
A sketch of the accident type (provided by your vehicle insurer)
Insurance details for you and any other drivers involved
A diary of events following the accident.
Please try to gather this evidence as soon as possible. This will support the accuracy of your claim, for example, if a witness is making a statement from memory.
What to do after a car accident
At the time of the accident, you will likely feel anxious, angry, or in pain. Remember to stay calm and avoid abusing any other road users. This will go against you in any insurance claims. Likewise, do not apologise or admit fault.
Your first priority is to stay safe. Move out of the road and call an ambulance if you have sustained severe injuries. You should also inform the police straight away.
Exchange insurance and contact details, and speak to police about obtaining reports and/or CCTV footage. They should also be able to assist you to get home safely. When, and only when it is safe for you to do so, contact us. We can work with your insurers to get you the compensation you deserve.
Can I claim if it was my fault?
When we assess your claims, accidents are put into one of three categories:
Entirely their fault
Partially your fault
Entirely your fault.
In cases where it is undeniable that you caused the accident, for example through reckless driving, it will be difficult to make a claim. However, oftentimes both drivers are at fault, or you may dispute who was at fault. For example, the other driver may not have been wearing a seatbelt, or may have been under the influence of alcohol.
You need to be totally transparent with your solicitor and present all evidence that you can. In some cases, external factors such as poorly maintained roads may be the cause. At Express Solicitors, we'll fight your corner to win you fair compensation wherever possible.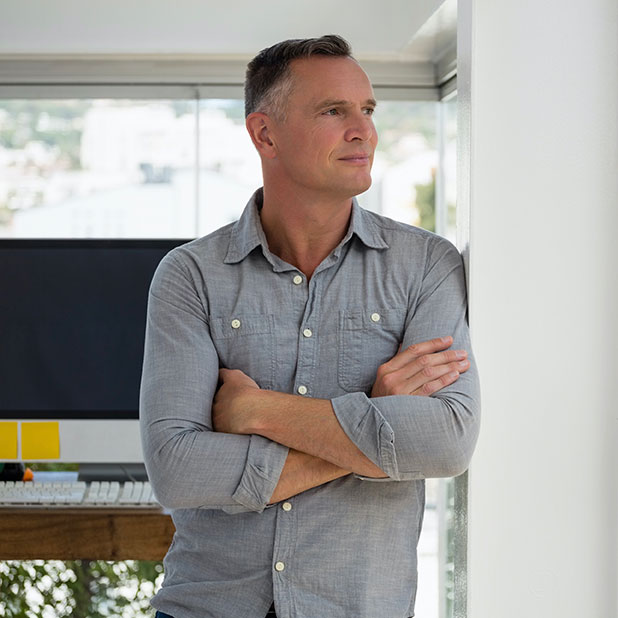 We understand the financial impact of an accident.
In 99% of cases, we recovered more compensation than the insurer's first offer. We'll provide financial security with our interim payments wherever possible, meaning you don't need to rush into an offer that is lower than you're legally entitled to.
What can you claim for
At Express Solicitors, we'll look at your case from a totally holistic perspective to get you the compensation you deserve. We understand that accidents go beyond physical injury – there are also psychological impacts and lifestyle changes to consider.
Your car accident claim will be based on the following:
Vehicle damage and insurance excess costs
Damage to possessions in the vehicle
Physical injury, depending on severity
Psychological injury, such as PTSD
Treatment costs such as rehabilitation
Travel costs for treatment
Medication costs e.g. prescription fees
Adaptations to your home
Loss of earnings, bonuses or potential job opportunities.
What are the average car accident claim amounts?
We take into consideration all aspects of a car accident when assessing your claim. However, a key factor is the severity of your injuries, in particular, damage to certain body parts.
For example, minor injuries to the ankle, eye or non-permanent scarring may secure compensation of £1-6,000. More severe injuries, such as broken arms which will heal, can be compensated in the tens of thousands.
In life-changing circumstances, for example amputation, permanent facial scarring, paralysis or blindness, you can expect compensation upwards of £200,000.
Please remember that these are guidelines and every case is assessed individually. We also need to consider your evidence and any disputes as to who is at fault.
The claim process
We are completely transparent with our clients. Not only do you know exactly how we're representing you, you'll also know exactly where you are in the claim process.

Consultation
Get impartial no win no fee legal guidance with a free initial no-obligation consultation.

On your side
We'll use our experience and expertise to build the strongest legal argument for your claim.

Supporting your claim
Including medical assessments to ensure your claim is valued correctly.

Litigation
We negotiate the maximum amount of compensation for you, representing you in court if needed.
Car accidents and serious injury
If you have been seriously injured as a result of a car crash, this may have myriad impacts on your life. You may no longer be able to work in your chosen profession, or take part in your hobbies. We will consider all of these factors when dealing with your claim, and be sensitive to your needs.
Do you have to have a medical exam?
Doctors may need to review your medical history for more serious claims. You can request that your medical history be kept private, providing you have a good case to do so.
Even if you have a pre-existing condition, you can still claim. Doctors will need to examine you to determine how the car accident affected your overall health, or impacted any existing conditions.
If you do not claim until after you have healed, you will still need a medical report. This provides useful evidence when processing your claim. We will recommend our trusted professionals to give you an accurate, unbiased report.
Will I have to go to court?
We will do everything in our power to ensure you do not need to attend court yourself. Even in circumstances where court proceedings are needed, our solicitors will endeavour to represent you outside of court.
If your claim is disputed, you may have to attend court as a last resort. You will be asked to provide evidence of your injuries, any financial losses, and your own account of the accident. We appreciate that this can be stressful, which is why we will fight to stop this from happening – and have your legal costs covered where possible.
Common car accident injuries
One of the commonest car accident injuries is whiplash, which is a neck injury caused by sudden movements. Other potential injuries include:
Cuts, grazes and scrapes
Broken bones
Herniated discs
Internal bleeding
Scarring
Spinal injuries
Head trauma.
Your total compensation amount will be judged based on the severity of your injury, and the lasting impacts it has on your life.
Claiming for a child in car accident
If a child is injured in a car accident, you may be able to represent them as a 'litigation friend'. You'll need to be a parent or guardian to proceed with this claim, or a legally trained representative.
Those without legal training are called a 'lay representative' and can represent the child in court. Those with training are called 'McKenzie friends', and can offer moral support throughout proceedings.
If you're acting on somebody's behalf, you should follow up the claim as if you had been affected yourself – collecting as much evidence as possible.
Frequently asked questions about claiming compensation for a car accident
Can I claim for car accident caused by road conditions?
If a poorly maintained road causes an accident, for example excessive potholes, you may be able to claim. In this case, your claim would be against a local council or the Highways Agency, and we would need to prove that there was no record of adequate inspection.
Can I claim if the other driver was uninsured?
If the accident was the fault of an uninsured driver, you may be able to claim through the Motor Insurers' Bureau. This organisation is there to help people in cases such as this, or for other claims like cycling accidents. We can approach the MIB on your behalf.
Can I claim if it was a work-related car accident?
If the accident was your fault, your employer will be liable to pay any damages. However, your employer may contest this if you broke any employment agreements, such as allowing uninsured drivers to use the car. If the accident was not your fault, you can pursue a compensation claim as normal. We will be acting on behalf of your employer for vehicle damages, and you for any physical injuries.
What are split liability car accident claims?
If you've been in an accident on public transport that wasn't your fault, you can make a personal injury claim in the same way. In these cases, we would be claiming against the organisation rather than individuals. Please be advised that these claims may take longer, as larger organisations may dispute the fault of their employees.
Can I claim for a car accident caused by animal?
If the animal is owned, for example a household pet or microchipped livestock, then you may be able to claim compensation against the owner. The owner may dispute the claim if they feel you were at fault. Claims against wild animals are unlikely to win, as they cannot be considered negligent.
Call us on 0161 904 4661
Lines are open now and our legal advisors are on standby to tell you if you can make a claim.
Start your claim online
Complete our simple form to receive a call back from our expert legal team.