Crush injury claims – How to claim compensation for a crush injury at work
If you've suffered a crush injury due to employer negligence, you could qualify for compensation. Speak to us for your No win, no fee injury claim.
Last updated on December 7th, 2021.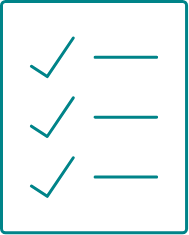 The most important things to remember when claiming for a crush injury:
It is your employer's duty to keep you safe, no matter what hours you work
You can claim for an accident if your employer was at fault
Common crush injury causes are faulty machinery or objects falling from a height
You can claim on a No win, no fee basis
You generally have three years to make a claim, though there are exceptions
Your settlement total will be judged on your injury and how it has affected your life.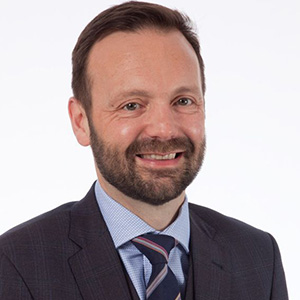 Get the best legal team on your side
Over 1,000 years of combined legal expertise
We'll get you more compensation than anyone else
Early payments to cover your expenses*
We win the cases other firms can't
Fully independent, and fully regulated.
* Where applicable
What are my employers legal responsibilities
Employers are legally obliged to provide a safe and secure environment for workers, and ensure they are properly trained for the job. This includes construction site management companies, contractors and other bodies working in the industry. They are also responsible for the safety of visitors to the site.
In simple terms, this means that your employer must:
Keep the workplace and access to the workplace safe
Carry out regular inspections and act on any issues
Prevent falls from a height and make sure scaffolding is safe
Provide appropriate training including Health and Safety, manual handling, COSSH (for chemicals) and any specific equipment.
Make sure safety signs are appropriately displayed.
Make sure workers have access to adequate protective clothing.
Crush injury claims will succeed if it can be proven that the organisation responsible for health and safety has been negligent and failed to comply with their statutory duties. In such cases, the employer will be found liable and the claimant will receive compensation.
You'll claim more with us.
We have recovered an additional £21.2m more in compensation for clients who switched to us from their previous firm. Contact us now to discover the real value of your claim.
In what circumstances can I claim?
In the case of crush accidents in the workplace, your employer has a duty of care to keep you safe. This is particularly important for accidents on building sites or construction sites, which also need to adhere to:
By law, construction employers and site managers must:
Give staff a safety induction for the site
Make staff aware of risks and how to access first aid
Keep signs clearly displayed
Ensure staff understand how to stay safe
Provide proper personal protective equipment
Offer adequate manual handling and lifting training
Offer proper training for tools and machinery.
We can help you make a claim if you feel your employer has failed to uphold these standards.
How to claim for an accident at work
Want to know more about claiming for an accident at work. Jargon free, we'll explain your legal rights, letting you know everything you need to know about claiming.
How much compensation can I claim for an accident at work?
Read our accident at work legal guides to understand your legal rights and how much compensation you may be able to claim.
What are the most common crush injuries at work?
Crush injuries are most often the result of an accident at work. Hazardous environments such as construction sites, factories, warehouses and agricultural sites present the biggest risks.
The most common types of crush injuries involve the hands or fingers, though in some cases there may be damage to muscles and internal organs. Some common crush injuries include:
One or more crushed fingers
Internal injuries – common after collisions, such as with forklift trucks
Head injuries from falling objects
Hand/arm crushing when using moving parts of machinery.
Any type of jam, pinch or squashing underneath or between objects is classed as a crush injury. Sometimes the pressure can be severe, damaging bones and internal organs. In the most extreme cases, crushing injuries could lead to amputation.
No matter how serious your injury, our expert solicitors will listen to you and strive to get you the compensation you deserve.
How to make a crush injury claim
Whether you've had an accident at work or injured yourself in another way that wasn't your fault, we are here to help. Give us a call to start your claims process. We recommend you do this as soon as possible after the injury, when you are well enough to do so. This will help to form a stronger case for compensation.
We will ask for several forms of evidence, so you may need to provide medical reports, accident book records, police records, witness statements and any proof of loss of earnings. If you have photographs or CCTV footage, these can also help.
The no win, no fee claims process is not quick, but we leave no stone unturned when it comes to getting you as much compensation as possible. Contact us today for a no win, no fee consultation.
We understand the financial impact of an accident.
In 99% of cases, we recovered more compensation than the insurer's first offer. We'll provide financial security with our interim payments wherever possible, meaning you don't need to rush into an offer that is lower than you're legally entitled to.
What are my legal rights to make a crush injury claim?
You can still make crush injury claims if the incident happened in the workplace. You need to prove that the employer failed to meet Health and Safety regulations. Your employer must keep all risks and hazards to a minimum by carrying out appropriate measures, risk assessments, and training. You may be able to prove that they did not act responsibly, for example:
Reproducing training records which show your equipment/Health and Safety training is overdue
Reproducing inspection records for equipment which show that it was faulty/overdue for checks
Taking photographs of potential hazards that could cause machine malfunctions e.g. loose wiring.
What can I do if a fellow employee caused my crush injury?
In these cases, your employer would still be classed as at fault, and so we would make a claim against their Employer's Liability Insurance. In legal terms, all employers in the UK are subject to "vicarious liability", which means it is their responsibility to make sure their staff behave safely.
What if I was partly responsible for my crush injury?
If the court rules that both you and your employer were partly to blame, this would be considered "contributory negligence". For example, you may have been using a machine that caused the injury, but your employer may have failed to train you properly. In these cases, the court would determine how much both parties were at fault. If you were half at fault, you would receive half the standard compensation amount.
How can I prove that my employer was not acting responsibly?
You can make a No win, no fee crush injury compensation claim against your employer if you can prove that they did not do one or more of the following:
Offer initial and ongoing training
Provide protective clothing, and equipment for machinery
Use appropriate signage
Carry out risk assessments and equipment maintenance
Replace faulty machines
Offer Health and Safety guidelines to all employees.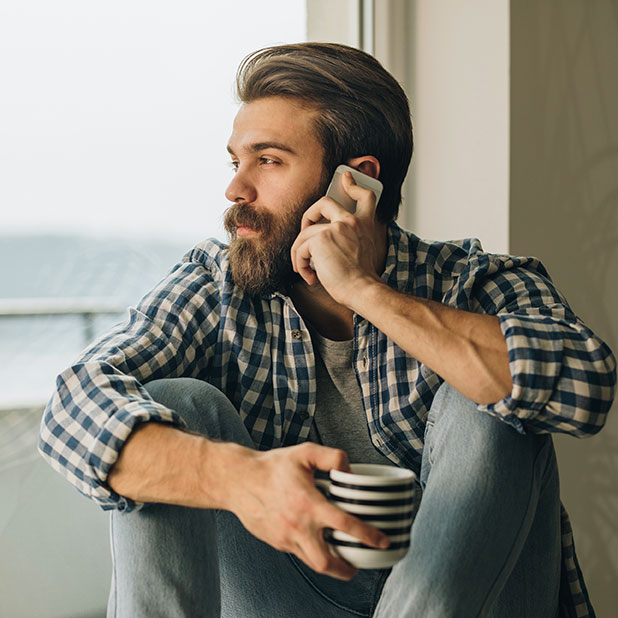 Unlimited legal support.
That's right, we provide unlimited legal support for our prospective clients. Not sure if you have a claim, or if you even want to make a claim? You can speak with us for as long as you like and as many times as you like. We'll let you know your legal rights, completely free of charge and with no obligation to make a claim.
How long after my crush injury can I make a claim for compensation?
Generally speaking, you will have three years from the date of the accident, or the date of your crush injury diagnosis, to make a claim. We would advise getting in touch as soon as possible so that you can gather evidence more easily.
In some circumstances, you can have more than three years to claim:
If you were "mentally incapacitated" – that is, you had a brain injury and were not well enough to claim
If the accident happened abroad
If the injury was caused by a piece of equipment which was found to be faulty later on. In this case, you would have three years from the date the fault was discovered, for example through a product recall.
If you were under 18, you can claim up until your 21st
How much compensation can I claim for a crush injury?
As every circumstance is different, there is no one-size-fits-all amount for crush injury claims. Rather, our expert solicitors will look at your case and assess how serious your injury was, and how it's affected your life.
We may also look at sources like the Judicial Board Guidelines. These offer estimates depending on the body part that is injured, and the seriousness of the crush injury. For example:
Back injuries with permanent symptoms can be as much as £55,000
Internal organ damage can be as much as £100,000
Severe hand injuries can be as much as £87,000.
Injuries that are severe and long-lasting, for example the inability to use one of your hands, will result in much higher payouts. We will listen to you sensitively and work to get you as much No win, no fee compensation as possible. We can also help with early compensation (interim) payments, which are a sum of money from the final compensation amount to tide you over while you wait.
How is the compensation amount calculated?
Our experienced legal team will calculate your crush injury compensation based on a number of different factors. You should be ready to offer as much evidence as possible, particularly with loss of earnings, as this can all contribute. Your final compensation amount will be based on:
How serious your injury is, and any psychological side effects
Loss of earnings from time off work or inability to go to job interviews
Adjustments to the home
Physical therapies
Changes to your daily lifestyle.
In legal terms, physical injuries are known as 'general damages', whereas other financial losses are known as 'special damages'. We may also be able to help you with early compensation payments – this is a percentage of your total No win, no fee compensation that is awarded beforehand to tide you over.
How do I know which solicitor is right for me?
At Express Solicitors, we offer more than 20 years' experience handling accident at work claims, and have won our clients millions in compensation. Our expert teams will listen to the details of your crush injury and take everything into account – not just the physical damage. We specialise in going above and beyond for our clients to get the biggest no win, no fee settlement possible.
You deserve to feel safe at work. If you've been let down, contact the Express Solicitors team today for a No win, no fee consultation.
How to make a crush injury claim
We recommend you contact us as soon as you're physically well enough to do so. This is because the crush injury claims process needs evidence, and the sooner you can get in touch, the more accurate that evidence will be. We'll take you through the claim in three easy steps:
Get in touch with us by phone or fill out a contact form to request a call back. This first conversation is a consultation, during which we'll ask for details about the incident and any evidence you can provide.
Once we have all your evidence, for example receipts, medical records and photos, our legal teams will start to make the claim against your employer/whoever was at fault. The compensation is usually paid by the Employer's Liability Insurance, though there are exceptions to this.
If your claim is successful, you'll be awarded compensation minus any legal fees. In some cases, these fees are paid out of the employer's insurance, so your expenses will be minimal. We may also be able to offer interim payments while you wait.
What information do I need to make a claim?
If you've suffered an injury at work, you'll first need to go through your workplace's procedures to make sure the crush injury is recorded correctly. Hold on to any records of your injury, for example, a log in the incident book.
To support your crush injury compensation, we may also ask for photographs, CCTV footage, witness statements, medical records or receipts to prove financial losses. If the injury took place at work, however, you need to be able to prove that your employer was at fault.
What should I do after a crush injury at work?
First and foremost, you should seek medical attention. You'll need to hold on to any medical notes you get from your doctor, which may be used as evidence. If your employer does not have an accident book, you should send a letter to them detailing the injury, and keep a copy for your records.
You may also have to report your injuries to the RIDDOR – the Reporting of Injuries, Diseases and Dangerous Occurrences regulations. Any report they make may also help you when producing evidence. When you're well enough to do so, gather as much evidence as possible and be ready to present it to the team at Express Solicitors. No matter how small, it could help your crush injury compensation claim.
Frequently asked questions
Can I claim for a crush injury if working on a zero-hour contract?
Yes, you can. Your employer has a duty of care to protect you in the workplace by adhering to Health and Safety measures – even if you're not working full time.
Can I claim for a crush injury if I'm a self-employed contractor?
Though you are self-employed, the person paying you is still responsible to provide a safe workplace. If you can prove that this person has not stuck to Health and Safety practices, you could claim.
Do I need to attend a medical?
You should always seek medical advice after an injury, no matter how small. However, you may also have to attend medical examinations. Our legal teams may recommend an expert to review your injury and support your crush injury claim, or your employer may ask for you to have a secondary medical to get a second opinion.
Call us on 0161 904 4661
Lines are open now and our legal advisors are on standby to tell you if you can make a claim.
Start your claim online
Complete our simple form to receive a call back from our expert legal team.