How to claim compensation for an accident at work
You may be able to claim compensation if you have had an accident at work due to the negligence of your employer. Contact our specialist team today to discuss your claim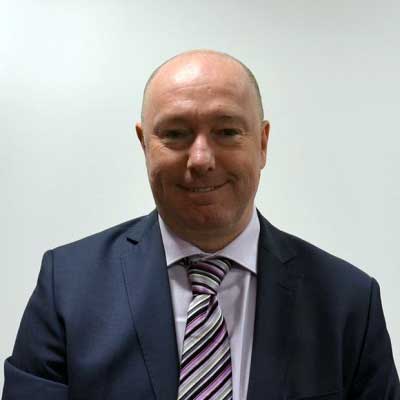 Get the best legal team on your side
Over 1,000 years of combined legal expertise
We'll get you more compensation than anyone else
Early payments to cover your expenses*
We win the cases other firms can't
Fully independent, and fully regulated.
* Where applicable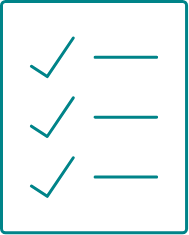 The most important things to remember when claiming for an accident at work:
It is your employer's duty to keep you safe by law
Claim time limits are three years unless they are abroad, affect your mental capacity or relate to faulty equipment
Your employer cannot fire you or make your work life harder if you do make a claim
All claims are assessed on injury types, financial losses and the impact on your life
Claims can be handled on a No Win, No Fee basis.
Accident at work compensation claims
If you've had an accident at work that wasn't your fault, speak to the team at Express Solicitors. We offer more than 20 years' experience settling employer liability claims. Contact us for a No Win, No Fee service that goes above and beyond – securing you every penny you deserve.
Wherever you work, it is your employer's duty to make sure you are safe.
If you have an accident at work, you should report it to your employer as soon as possible and make sure they record it in the accident book. If they don't do this or there isn't an accident book, then write down the details of your accident and send it to your manager and keep a copy yourself.
Contact us today to find out how to make a claim if your employer has failed to meet minimum health and safety requirements.
Who can claim for an accident at work?
If you've been in an accident caused by poor workplace practices, you may have a case for a claim. In some cases, you may even be able to claim if you caused the accident, but your workplace made your injury worse. For example, you may have been using a faulty piece of equipment.
Under UK law, all employers and business owners must have Employer's Liability Insurance, and comply with the latest Health and Safety legislation. It doesn't matter if it's a hazardous environment, like a building site, or even somewhere 'safe' like an office. It's your employer's duty to keep you safe, which includes:
Offering regular training
Undertaking risk assessments
Minimising health and safety hazards
Providing suitable work equipment and PPE where appropriate.
You may also be able to claim if you had a pre-existing condition which you felt was made worse by poor workplace safety measures. We'll talk you through your rights to compensation when you speak to us.
You'll claim more with us.
We have recovered an additional £21.2m more in compensation for clients who switched to us from their previous firm. Contact us now to discover the real value of your claim.
What types of accidents at work can I claim for?
There are many types of accident that can take place in the workplace, some caused by poor risk assessments, inadequate protective clothing, or lack of Health and Safety enforcement. Others may be specific to the type of workplace, for example, claims for warehouse accidents.
Some of the most common accidents include:
Slips, trips and falls
Poor signage or bad training could lead to cleaning-related accidents, or bad maintenance could lead to falls. Slips, trips and falls at work may result in broken bones, bruising, sprains and strains.
If you've fallen from a height, for example scaffolding or while working in a warehouse, your injuries may be more severe. Likewise, if you've been struck by a falling object, this could result in serious injury on even death.
Manual handling
Inadequate manual handling training or lack of personal protective equipment (like back braces) may result in spinal strains, broken bones or tissue damage. We would deal with this in our manual handling or inadequate training at work department.
Violence at work
Unfortunately, workplace violence between staff members and/or members of the public can happen, resulting in distress and physical injury.
Collisions
In some instances, the claimant may not have been paying due care and attention, but a piece of equipment may have been in a hazardous place. This could happen in offices or environments with potentially dangerous machinery, such as farm equipment or forklifts.
Other accidents at work
Less common injuries or long-term effects could be caused by repetitive strain, or even damage later in life due to exposure to dangerous substances.
We may also be able to help you with claims such as:
What are my legal rights for safety in the workplace?
By law, your employer has to comply with the Health and Safety at Work Act 1974. Under their duty of care, they have to offer you a safe environment, with well-maintained equipment, high-quality protective wear and solid training.
This goes one step further for those in hazardous roles – for example, the 1992 Manual Handling Operations Regulation, or the Work at Height Regulations 2005 Act.
What does this mean in practice?
If your employer has contravened any of these regulations, resulting in physical harm, you could be entitled to compensation. You may be concerned that this will sour your relationship with your employer. However, under the above laws, your employer cannot sack you for making claims when they have clearly broken the law. This could in turn result in an unfair dismissal claim.
They must also not make your job so unbearable that you feel forced to quit. In this case, we'd call this 'constructive dismissal'.
What if a member of staff caused my injury?
You can still make a claim. This would be considered assault in the cases of workplace violence. Alternatively, if another employee caused an accident due to an unsafe environment, then you could make a claim against the employer. Your employer has a duty of care to protect you at all times – including monitoring the behaviour of your co-workers.
What are my rights following an injury at work?
Under these laws, you are legally entitled to make a claim if you are not at fault, or only partially at fault, for an accident in the workplace. If you can provide evidence of an unsafe working environment, you'll be able to make a claim.
You also have the right to be treated fairly in the pursuit of a claim. These laws are in place to prevent workplace bullying and unfair dismissal.
We understand the financial impact of an accident.
In 99% of cases, we recovered more compensation than the insurer's first offer. We'll provide financial security with our interim payments wherever possible, meaning you don't need to rush into an offer that is lower than you're legally entitled to.
How long after an accident at work can I claim compensation?
Generally speaking, you will have three years to make a claim. This can be three years from the date of the accident, or from the date that you were diagnosed. (You will have to provide evidence that your workplace was responsible.)
Are there exceptions to the time limit?
You may be able to make a claim outside of the three-year window if:
The injury caused psychological trauma (e.g. brain damage) and you were not mentally capable of claiming. In these cases, there is no time limit.
The accident happened overseas. Other countries may have different laws, so please ask us if you're not sure.
There was a manufacturing or design fault. If a piece of equipment is later found to have been faulty, for example through a product recall investigation, then you could claim outside the three-year window.
How much compensation can I claim for an accident at work?
Every claim is different, so there's no 'one-size-fits-all' for specific injury claims or accident types. Instead, we calculate your claim based on a number of different factors, for example:
The extent of your injury e.g. a minor break or a life-changing spinal injury
The impact it has had on your life e.g. changing jobs, or not being able to enjoy hobbies.
Any lost earnings, from time at work to potential bonuses.
Any additional costs e.g. travel to hospital appointments.
Any amendments you may need to make to your home.
Psychological trauma.
The first thing to do is to contact us. We'll listen to you and talk through your options in a sensitive manner. We operate all claims on a No Win, No Fee basis – so you won't pay a penny if your claim is not successful.
For a guideline figure, enter your details into the calculator below. Don't forget, we offer 20 years' experience in settling the largest compensation amounts available, so this may take time.
How is compensation calculated?
Generally speaking, we judge your injury on what's known as the Judicial Board Guidelines. These categorise injury by body type, and then the extent of that injury. For example, a back injury could be a few months' pain, or it could be life-changing spinal damage.
These are known as 'general damages'. However, there are also 'special damages' which refer to any money you've lost as a result of your injury. This will factor in costs like lost earnings and physical therapy.
We can help you throughout your case with interim payments. These are a small sum of the overall compensation to tide you over while you're waiting, and to pay for treatment as above.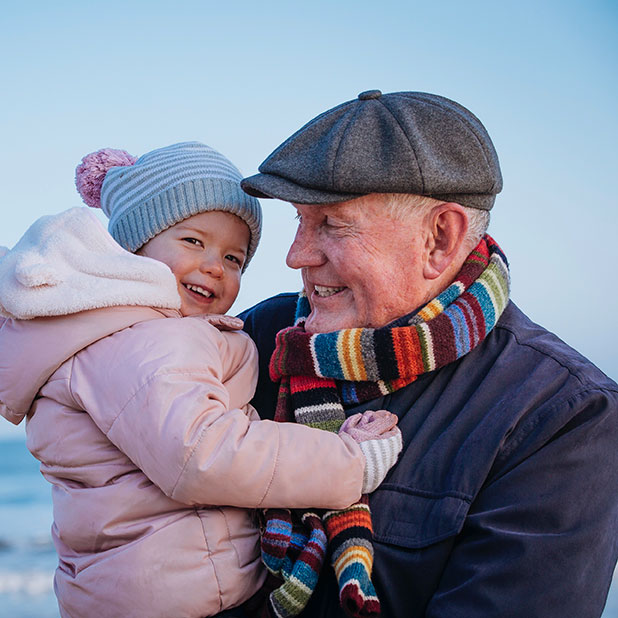 Unlimited legal support.
That's right, we provide unlimited legal support for our prospective clients. Not sure if you have a claim, or if you even want to make a claim? You can speak with us for as long as you like and as many times as you like. We'll let you know your legal rights, completely free of charge and with no obligation to make a claim.
No win no fee accident at work claims – choosing the right solicitor
At Express Solicitors, we've built a reputation for handling injury at work claims that have been turned away by others – as well as new claims. With over £160 million of compensation awarded, we go above and beyond to make sure every aspect of your case is considered.
All claims are No Win, No Fee – so you won't have to pay a penny if we're not successful. Get in touch with us today for no obligation, expert legal advice.
The Claims Process
We advise you make a claim with us as soon as possible after your accident. This may help us in gathering evidence to support your case.
Typical claims start with an initial telephone consultation. Our friendly teams will take down your details and ask for as much evidence as you can provide. We may need to speak to others to get a better picture of the claim.
After this stage, you can leave it with the experts. We'll go through the negotiation process and represent you, claiming your rights as an employee and your employer's duty of care.
If we're successful, you'll be awarded the full amount minus any legal fees. In some cases, the opponent will pay these fees, offering you as much compensation as possible. We may also be able to secure interim payments to cover any ongoing costs.
What information do I need to make a claim?
You can talk to us for free and in confidence. We'll ask for the full details of the accident and any evidence you can provide to support your case.
The evidence you provide will depend on the nature of your claim. For example, you may have CCTV footage, or you may have HR documents that prove you have not had refresher training. You may even be able to offer photographs of faulty equipment. Where possible, you should also provide:
Witness statements
An injury diary with symptoms, details and medical evidence
Receipts for travel, treatment and other expenses
A statement from a colleague or trade union worker.
It's best to prepare this information in advance so that we can get to work on your claim straight away. Once we've looked at your evidence, we'll send a medical professional out to review your injuries and provide a report.
If we think you have a claim, we'll start the negotiations process with your employer's insurer. If your employer denies fault, then proceedings may have to go further. We'll keep you informed every step of the way and do our best to settle claims out of court.
What do I need to prove in an accident at work claim?
The most important thing to prove is that the accident/injury was not, or not entirely, your fault. You should also be able to prove that your employer is responsible.
Our solicitors will ask you to prove your claim with evidence such as:
Workplace accident book logs
Medical records
Photographs/video footage of the hazard in its location
Witness statements
Records of financial losses.
If you've been injured at work or have suffered long-term physical damage, Express Solicitors is here to help. We offer more than 20 years' experience settling personal injury claims, and will go above and beyond to get you the full compensation you deserve.
Who pays the compensation?
Your employer will be covered by Employer's Insurance, which means that our solicitors will negotiate directly with insurers, rather than members of staff. Offers are always subject to negotiation, so don't be afraid to ask.
How do I know if I have grounds for a work compensation claim?
You may not feel like you have the grounds for a claim, but sadly, many workplaces are not meeting the strict safety standards they should be. You may even be injured without realising that it was caused by your job.
Consider:
If you're still getting medical treatment for an old injury/illness
If you had to take time off work
If you couldn't return to work due to your physical health
If your injuries stopped you from living life as normal.
This may all relate to an injury that was not your fault. We'll help you through the claims process and can also arrange interim payments to cover ongoing treatment as your claim develops.
How can I report an accident at work?
You should try to collect as much evidence as possible including photographs, witness statements and receipts of any expenses. Keep a diary of your injuries and make sure the accident is recorded in the workplace's incident book.
What do I need to prove to claim for an injury?
You need to prove that you were injured/made ill at work, and that it was the fault of your employer. Employers have a duty to keep you safe, so make sure you have access to any HR records.
You should also keep medical records, assessments and proof that the area at work was hazardous (for example, a leak in the ceiling that led to a slippery floor).
Should I deal with my insurance company?
Our expert lawyers will deal with insurance providers on your behalf. We will need details of any insurance agreements you have so that we can contact them directly.
Do I need to attend a medical?
We will ask a medical professional to assess your case after gathering evidence from your doctor. We'll let you know exactly what we need based on your individual case.
What is contributory negligence?
If you were partially at fault for an accident (for example, not looking where you were going), you may be able to claim for contributory negligence. If there was a hazard that caused a collision or something else that could have partly been your fault, your claim will be deemed "split liability".
This is when both the employer and employee agree to share responsibility. You'll receive a percentage of the total compensation based on how much you were at fault e.g. if it was half your fault, you'll receive half the payout.
You cannot claim if the accident was entirely your fault – for example, failing to read instructions that were provided.
Can I be dismissed after an accident at work?
If the work accident was not your fault, then your employer is bound by Employment Law. This means that they cannot dismiss you if you make a claim against them, nor can they penalise you or make your working life harder.
Can I claim for an injury at work if working on a zero-hour contract?
Yes, you can. Employment law applies to workers on all contracts, but your employer needs to be at least partially at fault for a successful claim.
Can I claim for an accident at work if I'm a self-employed contractor?
If you've been hired as a self-employed contractor, you're still covered by the same employment laws. The employer has a duty to protect all those in the workplace, regardless of whether it's construction, retail or an office.
When does the Health and Safety Executive (HSE) investigate workplace accidents or occupational illnesses?
In some cases, there may be an independent investigation outside of your claim. Under UK law, employers have to report all workplace injuries and illnesses to the HSE, otherwise they are subject to heavy fines.
The HSE will investigate reports it considers "serious" such as death, multiple fractures, blinding, head trauma or amputation, as well as occupational diseases, like asbestos exposure. You do not have to wait for the HSE to finish investigating before you make a claim.
What is Employer's Liability Insurance?
Employer's Liability Insurance protects employers in the event of a work injury where an employee makes a claim against them. Any personal injury claims will be paid by this insurance.
What evidence should I collect after an accident at work?
You should collect medical records, receipts, witness statements, photographs and workplace records wherever possible. Remember – you need to prove that the accident was not your fault, and that the workplace caused your injury.
What is the average payout for an accident at work?
Your payout will depend on your injury type and the body part. For example, minor injuries start at three figures whereas injuries to internal organs could result in five-figure sums. In the case of lifechanging injuries, like paralysis or amputation, your compensation could be as much as six figures.
Do I get paid if I get injured at work UK?
You will need to speak to our lawyers to see if you have a claim. If the injury or work accident was not your fault, you may be able to make a claim. We operate on a No Win, No Fee basis, so we advise that you get in touch as soon as possible.
What is RIDDOR?
RIDDOR stands for Reporting of Injuries, Diseases and Dangerous Occurrences regulations. This means that workplaces must report all accidents and illnesses to the Health and Safety Executive under UK employment law.
Call us on 0161 904 4661
Lines are open now and our legal advisors are on standby to tell you if you can make a claim.
Start your claim online
Complete our simple form to receive a call back from our expert legal team.