How to claim compensation for a personal injury
Personal Injury refers to physical or psychological injury or illness that is caused by the negligence of another. A successful personal injury claim will result in financial compensation for the injured party.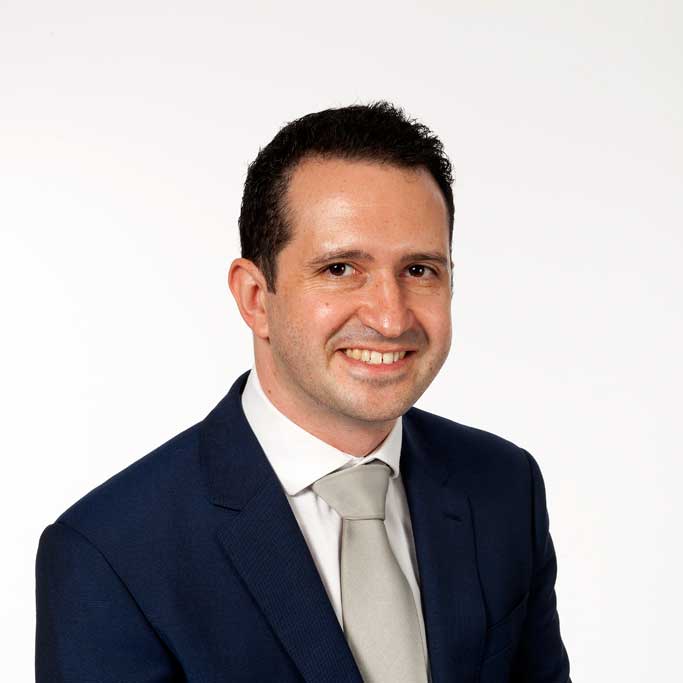 Get the best legal team on your side
Over 1,000 years of combined legal expertise
We'll get you more compensation than anyone else
Early payments to cover your expenses*
We win the cases other firms can't
Fully independent, and fully regulated.
* Where applicable
What types of personal injury can you claim for?
There are many types of personal injury claims, and we have specific departments to help with any type of personal injury you could imagine.  Most claims fall into one of the following categories:
Road traffic accident personal injury claims
You can make a personal injury claim if you've been injured in a road accident.  But this isn't limited to just car accidents.  We help people who have had a personal injury on the road in a wide range of circumstances.
Usually it's injuries following car accidents, but you can also claim for personal injury compensation if you've been injured while in a taxi or bus, as a pedestrian, on a motorbike or bicycle, or even as a pedestrian or on a horse.
We will make a claim against the person at fault and their insurers will pay the compensation.  This will cover your pain and suffering, and any costs you've incurred or lost earnings as a result of the injuries.
Accidents at work claims
If you've been injured while at work, you may be able to make an accident at work personal injury claim.  This is because your employer has a legal duty of care to look after your safety while you're working.
You also should be trained properly and have the correct and adequate personal protection equipment while carrying out your duties.
If your employer fails to keep you safe or neglects their duty of care, and you suffer a personal injury as a result, we can claim compensation from your employer's insurers.
It can be stressful or worrying when claiming against your employers, but you are well-protected under health and safety regulations as well as employment law – if an employee felt they had to leave a job, or were sacked, after making a personal injury claim, it might also be possible to bring a constructive dismissal claim against the employer.
Whatever the situation, our specialist team dealing with accident at work claims, will advise you on the best course of action.
You'll claim more with us.
We have recovered an additional £21.2m more in compensation for clients who switched to us from their previous firm. Contact us now to discover the real value of your claim.
Medical negligence claims
Medical or clinical negligence covers a wide range of claims.  You may be able to make a personal injury claim if you've been given the wrong medical, dental, or eye treatment.
You could also claim if there were mistakes made when treating you, or you had a medical misdiagnosis.
If a doctor or consultant failed to diagnose a condition that either harmed you or made things worse, this can also be claimed for.
Other common medical negligence personal injury claims involve errors during surgery, medication that is mis-prescribed, or incorrect treatments that make your condition worse or cause you harm, or anything that left you in more pain longer than should have been the case.
We also help people make personal injury claims for other hospital injuries.  This might include slips or trips in and around the hospital, negligence or lack of proper care and treatment, or medical mistakes and misdiagnosis.  Depending on the nature of how you suffered injuries in hospital, these claims may be brought as medical negligence claims, or public liability claims.
Slips, trips and falls
Usually referred to as injuries in a public place, slips, trips and falls are some of the more common accident types we deal with.  Many slips and trips lead to serious and long-term injuries, such as broken bones, head injuries, or spinal and back damage.
If you've had an accident in a public place it's usually possible to recover compensation from the relevant insurer.  If it's in a shop or on a business premises, that business will have public liability insurance to cover accidents and injuries. Accidents on council-owned property can be claimed against the local authority.
Slips and trips in public places happen regularly and if it's happened to you, don't feel like it was your fault, or you weren't being careful enough.  The owners of premises have a duty to keep areas safe for people and if they've not managed to do this well enough, then you are within your rights to make a claim.
Faulty product claims
Faulty products that cause injuries can result in a product liability claim.  Our dedicated product liability team handle faulty product cases of all sizes and types.
There are strict laws relating to the safety requirements of manufactured products, whether that's electrical goods, toys, sports equipment, or even food, medicines, and supplements.
When the safety standards have not been met and a faulty product causes you an injury, we can make a claim against the manufacturer for compensation.
Our team have decades of experience in product liability claims and we're always ready to listen to your situation – even if other law firms have turned your claim down.
We understand the financial impact of an accident.
In 99% of cases, we recovered more compensation than the insurer's first offer. We'll provide financial security with our interim payments wherever possible, meaning you don't need to rush into an offer that is lower than you're legally entitled to.
What is the time limit for a  personal injury claim?
You can make a personal injury claim if the accident happened within the last three years, or if your accident was longer ago but you only discovered an injury was caused by that accident within the last three years.
Making a claim for a personal injury is usually easier the sooner after the accident has occurred because evidence is easier to gather so your case is typically a lot stronger.
If a child has suffered personal injury, they have 3 years from their 18th birthday to make a claim. There are exceptions to the above limits in rare cases, for example some Marine and Aircraft Accidents, and Criminal Injuries Compensation have a 2-year limitation period and very occasionally, it's possible to apply to the courts to bring a claim outside of the relevant period.
If the person who has been injured is judged not to have full mental capacity (either because of the injuries, or due to an existing condition) then there is no time limit for a claim to be made.  In those cases, a 'litigation friend' can make the claim on their behalf.
The important thing is to seek advice from a specialist Personal Injury solicitor as soon as is possible rather than waiting and missing one of the key dates which could prevent you from claiming your rightful compensation.
What compensation can I claim for in a personal injury claim?
There are two types of compensation that can be claimed for: General damages and Special damages.
General damages are based upon medical evidence: normally a medical expert's report on the injuries suffered needs to be obtained. The amount of compensation relates to how the injuries affect you now and in the future.
Special damages are designed to put you back in the financial position you were in as if the accident had never occurred. This means any out of pockets expenses such as travel to medical appointments, loss of earnings, damage to your belongings, or to pay for other costs.  Any receipts and invoices should be kept wherever possible to prove these losses.
Some examples of special damages in a personal injury claim include:
Lost earnings from time off work or missing out on a bonus
Travel to and from medical and hospital appointments including parking fees
Physio or other rehabilitation costs as prescribed by a medical professional
Help with personal care (even if it's from friends and family)
Any home or car adaptations you need as a result of your injuries
There may be many other costs or losses we can recover as well.  Our solicitors are highly successful in securing the maximum compensation possible for you.
How much will I get?
Personal injury claims can range from a thousand pounds to millions of pounds – it all depends on the severity of the injuries, the impact on the person's life, and the costs or losses that arise as a result of the injury – such as loss of earnings.
Minor injuries such as soft tissue injuries that last a few weeks, would typically settle for a thousand pounds – although this could be lower if it was a result of a car accident, following changes to the law on whiplash and soft tissue claims.
Because each and every personal injury claim is different, it's impossible to know for certain what the final settlement figure will be.  However, our legal teams are very experienced in negotiating the highest possible compensation amounts for your personal injury claim.
Almost all our personal injury cases are on a No Win No Fee basis, this means there's nothing to pay if you aren't successful.  We'll also arrange for physio and rehabilitation and will seek interim payments wherever possible to help you avoid hardship caused by your situation.
Find out how much you could claim
Compensation amounts are estimated based on the level of injury below
What is the average compensation for a personal injury claim?
The average compensation for a personal injury claim is typically in the thousands of pounds – but it all depends on the severity of the injury and any other losses incurred as a result of the accident and injuries.
For a minor neck injury you might get up to £6,680 where you've suffered from a soft tissue or whiplash injury that has a recovery of up to 24 months.  Some minor injuries sustained in car accidents could be worth less following recent changes to the law.
Average personal injury compensation amounts
| Part of body | Severity of injury | Amount of compensation | Types of injuries |
| --- | --- | --- | --- |
| Head | Minor | £1,880.00 to £10,890.00 | Covers brain damage with recovery within a few weeks. Higher compensation if symptoms include headaches. |
| Head | Moderate | £13,430.00 to £112,130.00 | Symptoms ranging from poor concentration, lower and higher risk of epileptic attacks, minor personality changes, depression, more severe intellectual impairment, or injuries/symptoms leading to a vegetative state. |
| Head | Serious | £186,890.00 £240,590.00 | Covers reduced life expectancy, serious physical symptoms, serious changes to personality or intellect, large dependence on others due to paralysis or otherwise. |
| Head | Severe | £240,590.00 to £344,640.00 | Covers minimally conscious state (life expectancy less than 15 years), severe disability, brain damage with little/no response, vegetative states needing full-time nursing. |
| Eye | Severe | £56,080.00to £229,260.00 | Complete blindness on one/both eyes or severe visual impairment on one/both eyes. |
| Face | Minor | £1,460.00 to £7,460.00 | Light or no scarring on the face, but no fractures, loss/damage of one/two front teeth, simple fractures of the jaw or nose, but with a possibility of complete recovery. |
| Face | Serious | £15,320.00 to £26,010.00 | More serious fractures such as a broken jaw or nose, breaking/damage/loss of several teeth. |
| Face | Severe | £26,010.00 to £38,850.00 | Severe injuries resulting in facial disfigurement, several jaw fractures, chronic tooth pain, and scarring. May lead to eating restrictions or higher risk of joint arthritis. Covers negative effects on mental health. |
| Ear/ hearing | Minor | Up to £5,980.00 | Possible Noise Induced Hearing Loss (NIHL), slight/occasional tinnitus. |
| Ear/ hearing | Moderate | £12,700.00 to £25,350.00 | Partial hearing loss or mild to severe tinnitus. |
| Ear/ hearing | Serious | £25,350.00 to £38,850.00 | Complete deafness in one ear. Severity varies based on additional symptoms (e.g. dizziness, tinnitus, etc.). |
| Ear/ hearing | Severe | £77,430.00 to £120,040.00 | Complete deafness in both ears. Higher compensation for child injuries also resulting in a loss of speech. |
Personal injury compensation amounts for back, neck, shoulders and upper body injuries
| Part of body | Severity of injury | Amount of compensation | Types of injuries |
| --- | --- | --- | --- |
| Neck | Minor | Up to £6,680.00 | Soft tissue injuries or whiplash with recovery within 3 – 24 months. Compensation factors include severity of pain and amount of negative effects on everyday life. |
| Neck | Moderate | £7,410.00 to £47,760.00 | Covers injuries that accelerated a pre-existing condition, disc lesions, cervical spondylosis, serious limitation of movement, permanent and/or recurring pain, all caused by fractures or dislocations. |
| Neck | Severe | £56,100.00 to £139,210.00 | Serious fractures, severe soft tissue damage, chronic pain conditions, disc damage, partial paraplegia, or significant, permanent disability. |
| Back | Minor | £2,090.00 to £10,670.00 | Includes lighter strains, sprains, disc prolapses, and soft tissue injuries. Recovery between 3 months and 5 years. |
| Back | Moderate | £11,730.00 to £26,050.00 | Includes: spinal fusion, compressed or fractured lumbar spine (possibly resulting in higher risk of osteoarthritis and constant pain), prolapsed discs and other injuries that may require surgery and a continued acceleration/worsening of a pre-existing back condition. |
| Back | Severe | £36,390.00 to £151,070.00 | Typically requires surgery. Injuries include: damaged spinal cord and partial paralysis, psychological issues, loss of bladder and/or bowel function, disc lesions, impaired movement, arthritis, etc. |
| Shoulder | Minor | Up to £6,730.00 | Soft tissue injury resulting in pain. Full recovery between 3 – 24 months. |
| Shoulder | Serious | £10,890.00 to £16,380.00 | Fractured humerus, clavicle or rotator cuff needing surgery. |
| Shoulder | Severe | £16,380.00 to £40,970.00 | Significant disability caused by severe damage to the neck or brachial plexus. |
| Pelvis & hips | Minor | £3,370.00 to £10,750.00 | Complete recovery after minor soft tissue injuries. Little or no disability within 2 years. |
| Pelvis & hips | Moderate | £10,750.00 to £33,430.00 | No serious disability, but covers injuries requiring hip operations, replacement of hips (or the need for either in the future). |
| Pelvis & hips | Severe | £33,430.00 to £111,690.00 | Severe hip/pelvis fractures resulting in bowel damage or spinal fusion, childbirth complications, hip replacement, and/or leading to higher likelihood of future surgery. |
| Scarring (not facial) | Minor | £2,020.00 to £7,380.00 | One noticeable scare or several superficial, unsightly scars on the legs, arms, or hands. |
| Scarring (not facial | Moderate | Up to £7,380.00 | Full recovery within 2 years, up to a partial recovery with symptoms that are not largely debilitating. |
| Scarring (not facial | Severe | £6,680.00 to £19,390.00 | Several noticeable laceration scars or a single disfiguring scar. |
Personal injury compensation amounts for arm, hand, and finger injuries
| Part of body | Severity of injury | Amount of compensation | Types of injuries |
| --- | --- | --- | --- |
| Arm | Mild | £5,630.00 to £16,380.00 | Fractured forearm. |
| Arm | Moderate | £16,380.00 to £33,430.00 | Serious arm injury leading to long-lasting symptoms. |
| Arm | Serious | £33,430.00 to £111,690.00 | Serious injury resulting in an inability to use the arm(s) to some extent. Does not result in amputation. |
| Arm | Severe | £82,040.00 to £255,930.00 | Results may include the amputation of one/both arms. Compensation amount will depends on amputated area, whether phantom pain is experienced, and on other effects on the quality of life. |
| Elbow | Moderate | Up to £10,750.00 | Includes: tennis elbow, deep cuts, simple fractures, no permanent damage. |
| Elbow | Serious | £13,360.00 to £27,320.00 | Results in restricted movement but does not require surgery or cause disability. |
| Elbow | Severe | £33,430.00 to £46,780.00 | Injury causes severe disability or requires surgery. |
| Wrist | Moderate | Up to £8,740.00 | Uncomplicated Colles fracture or minor undisplaced fractures with recovery between 1 – 2 years. May include use of plasters. |
| Wrist | Serious | £10,750.00 to £20,900.00 | Soft tissue damage or broken wrist causing some permanent disability. |
| Wrist | Severe | £20,900.00to £51,070.00. | Significant permanent disability or complete loss of wrist function. |
| Hand | Minor | Up to £4,050.00 | Covers lacerations and crush injuries, and soft tissue injuries (recovery within 6 months). |
| Hand | Moderate | £4,780.00 to £11,330.00 | Covers penetrating wounds and crush injuries resulting in permanent but non-intrusive symptoms, or soft tissue damage and deeper cuts resulting in impairment of the hand (may require surgery). |
| Hand | Severe | £24,740.00 to £171,920.00 | Covers amputation and rejoining of several fingers, resulting in a clawed, impaired, or unsightly hand, amputation of one/both hands (alternatively, amputation of several fingers rendering the hand almost useless). |
| Finger | Minor | Up to £4,055.00 | Includes: full-healed fractured finger bones (healed within 1 year) with/without minor scarring. |
| Finger | Moderate | £3,370.00 to £5,000.00 | Includes: complete (or almost complete) recovery after broken finger, amputation or loss of a part of the little finger. |
| Finger | Severe | £10,380.00 to £31,350.00 | Includes: complete amputation of one/more fingers, fractures of the index finger. Compensation depends on level of disability and suffering. |
| Thumb | Minor | Up to £4,055.00 | Short-term, severe pain gone within 3 months. |
| Thumb | Moderate | £3,370.00 to £10,750.00 | Covers fractures with recovery within 6 months, damage to nerves or tendons resulting in partial loss of sensation, and cosmetic thumb deformities. |
| Thumb | Severe | £10,750.00 to £46,780.00 | Partial/complete amputation of the thumb, surgical wire insertions, nerve damage, fractures, inability to grip. |
Personal injury compensation amounts for leg and foot injuries
| Part of body | Severity of injury | Amount of compensation | Types of injuries |
| --- | --- | --- | --- |
| Leg | Minor | £7,780.00 to £12,010.00 | Minor injuries with recovery within a few months (e.g. soft-tissue injuries, bruising, cuts, and contusions). Slightly more severe injuries such as simple fractures of the femur, tibia, or fibula. |
| Leg | Moderate | £15,320.00 to £46,780.00 | Minor fractures with partial recovery, serious soft tissue injury, injuries to one leg (e.g. broken bones, crushing injuries), ligament injuries, compound fractures leading to near certainty of arthritis or instability. |
| Leg | Severe | £46,780.00 to £240,590.00 | Severe injuries resulting in extensive degloving, bone grafting, permanently reduced mobility, or amputation of one/both legs (above/below the knee). |
| Knee | Minor | Up to £11,730.00 | Includes soft tissue injuries (recovery within a few months), a twisted knee, lacerations, or bruising resulting in discomfort or pain. |
| Knee | Moderate | £22,340.00 to £37,070.00 | Includes: seriously damaged kneecaps, ligaments, or muscles, dislocation, a torn meniscus, acceleration injuries (over several years), resulting in ongoing discomfort or pain. |
| Knee | Severe | £44,470.00 to £82,080.00 | Covers constant pain, severe disability, or muscle wastage. Higher compensation if need for surgery or injury effects quality of life. |
| Ankle | Minor | Up to £11,730.00 | Smaller fractures, but bone has not been displaced. May include sprains, injured ligaments (likely leads to scarring). Smaller injuries can allow for full recovery within a year, without any scarring. |
| Ankle | Moderate | £11,730.00 to £42,710.00 | Includes ligament tears, fractures, leading to smaller disabilities while standing/moving. Increased risk of osteoarthritis. Operation/cast needed. May lead to inability to work or call for special footwear. |
| Ankle | Severe | £42,710.00 to £59,480.00 | Severe injury resulting in deformities, disabilities, or even amputation of the body part down the line. |
| Achilles | Minor | £6,200.00 to £10,750.00 | Minor instability due to tendon damage around the ankle. Some more severe cases might involve scarring. |
| Achilles | Moderate | £10,750.00 to £17,970.00 | More serious injury and partially ruptured tendon. More severe cases tend to involve disability and/or permanent scarring. |
| Achilles | Severe | £21,320.00to £32,780.00 | Restricted movement of the ankle due to severed muscle tissue. Small likelihood of further improvement of limp and residual scarring. |
| Foot | Minor | Up to £11,730.00 | Includes: minor fractures, lacerations or contusions (with complete recovery within 2 years), ruptured ligaments or other puncture wounds that result in chronic pain or a permanent limp. |
| Foot | Moderate | £11,730.00 to £59,730.00 | Includes: metatarsal fractures resulting in permanent deformity and ongoing symptoms, fractured heels (both), restricted mobility, degloving and heel fusion. |
| Foot | Severe | £71,640.00 to £171,920.00 | Injury needing amputation of one/both feet or traumatic amputation of the forefoot (to prevent need for complete amputation). |
| Toe | Minor | Up to £8,190.00 | One or more broken toes with a varying recovery period. Compensation depends on presence of long-term symptoms and speed of recovery. |
| Toe | Moderate | £8,190.00 to £11,730.00 | Multiple fractures, crush injuries to two/more toes, permanent disability. May have involved unsuccessful past operations. |
| Toe | Severe | £11,730.00 to £47,830.00 | Severe crush injuries leading to less/surgical amputation of one or two toes (not including the big toe), amputation of all toes or the big toe. |
What is the personal injury claims process
We've worked hard to make the claims process as simple as possible for you and we'll handle all the complicated legal work – you can simply keep track of the progress whenever you like via the client portal.
The process is broadly defined by five stages:
Initial assessment
Consultation and fact finding
Claim submission
Negotiation
Settlement and payment
Initial assessment
When you contact Express Solicitors, our new client team will take your personal details and take details of your accident. They will then review these details with a partner who will decide if we are able to represent you in your claim and call you back to let you know if we can represent you.
Our new client team will create all the necessary documentation for your claim, send this to you and pass your file over to an experienced file handler or solicitor who will deal with your claim.
We will get in touch immediately to explain the next steps of your claim and gather any further information we require.
Consultation and fact finding
We will gather any further evidence to support your claim, including writing to witnesses, obtaining more information from you and contacting your employer about any financial losses.
We will arrange to obtain copies of your medical records and arrange a medical appointment for you with an independent expert medical expert so they can prepare a medical report on your injuries. We may also be able to arrange any treatment you require, such as physiotherapy.
Claim submission
When we have enough information, we will notify the party you believe are responsible for causing your accident and inform them that a claim is being made against them. This will either be the person responsible for your accident directly, a company, public body or insurer. They are known as the Defendant.
We will then await a response from the Defendant. When an insurer has to respond, can depend on the type of accident, or when or where your accident occurred.
All Personal Injury claims are initially governed by the 'pre-action protocol.' This encourages exchange of information and is designed to help Claimants and Defendants settle cases fairly quickly and without the need to issue court proceedings. The pre-action protocol sets time limits with which both parties must acknowledge and respond to correspondence. If we feel it is appropriate, we will issue court proceedings.
Negotiation
Once we have a response from the Defendant or their insurer, if liability is admitted then the next step is for us to negotiate settlement on your behalf, if your medical evidence is finalised and it is appropriate to do so. If liability is denied the Defendant must give reasons and provide documentation to support this decision and we will conduct any necessary investigation to dispute these reasons and to try and secure an admission of liability.
Where liability is admitted we would consider disclosing your medical evidence to the Defendant so they can make a settlement offer. This must be done before we can issue court proceedings. Your medical report will set out the expert's opinion on the severity of your injuries and how long they will last. This will give both sides an idea as to the value of your injuries. We will also draft a document for you known as a 'schedule of special damages' which is a list of your financial losses. These will also form part of your compensation.
Settlement and payment
The Defendant can make an offer of compensation for settlement at any time. At Express Solicitors we pride ourselves on being able to negotiate with the Defendant and their insurers to secure the best compensation we can for clients. Usually most cases settle without the need for a court trial.
Once your claim has settled, we will pay your compensation into your bank account once it is received which is usually within 21 days of settlement being reached.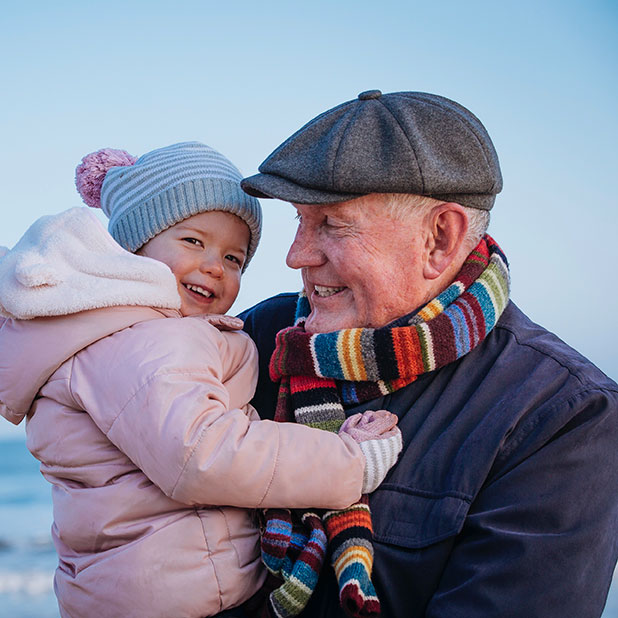 Unlimited legal support.
That's right, we provide unlimited legal support for our prospective clients. Not sure if you have a claim, or if you even want to make a claim? You can speak with us for as long as you like and as many times as you like. We'll let you know your legal rights, completely free of charge and with no obligation to make a claim.
How much does it cost to make a personal injury claim?
Usually personal injury claims are made on a no win no fee basis – regardless of how serious or significant the case is.  This means that if you don't win your case, there's nothing to pay.
We provide a 100% no win no fee no risk guarantee with our personal injury claims service and don't charge any upfront fees.
You will always keep the majority of your compensation – we just take a minority share of your overall compensation once it's paid.
You'll also typically take out an insurance policy for legal expenses in order to use the no-win no-fee service and benefit from our no risk guarantee.
What evidence is needed for a personal injury claim?
In the immediate aftermath of an accident it can be very difficult to know what to do.  This is a brief guide to the steps you should take wherever possible (or ask a bystander or witness for help making notes and collecting evidence on your behalf).
Get the names and contact details of everyone involved in the accident and any witnesses.
Take photographs of the accident location and surroundings
If the accident was on the road, then make a note of the vehicle registrations
Make a note of the street address of the accident – you can add a location on maps in your smart phone.
Detail any pain and injuries you've suffered and get the names of any medical staff that treated you.
Keep regular notes/photos on your injuries as time progresses, and any subsequent medical appointments.
The more information you can provide to the solicitor, the more chance of building the claim to the maximum possible compensation.
Once you start your claim with us, we will collect additional evidence to support your case.  Additional personal injury claim evidence we gather might include:
Police reports
CCTV footage
Medical and hospital reports
Witness statements
Expert statements
Why choose Express Solicitors?
We are an award-winning firm accredited by the Association of Personal Injury Lawyers (APIL). We specialise in Personal Injury and have very experienced specialist teams for any type of accident you may have suffered.
Our experienced Solicitors will:
Deal as quickly as possible with your claim
Fight for the best possible compensation for you
Keep you informed with regular updates
Explain each step clearly and be easily contactable and approachable
We are experts at building strong cases and recovering much more compensation for our clients than other law firms can.
Call us on 0161 904 4661
Lines are open now and our legal advisors are on standby to tell you if you can make a claim.
Start your claim online
Complete our simple form to receive a call back from our expert legal team.