How to claim compensation for a personal injury
Personal Injury refers to physical or psychological injury or illness that is caused by the negligence of another. A successful personal injury claim will result in financial compensation for the injured party.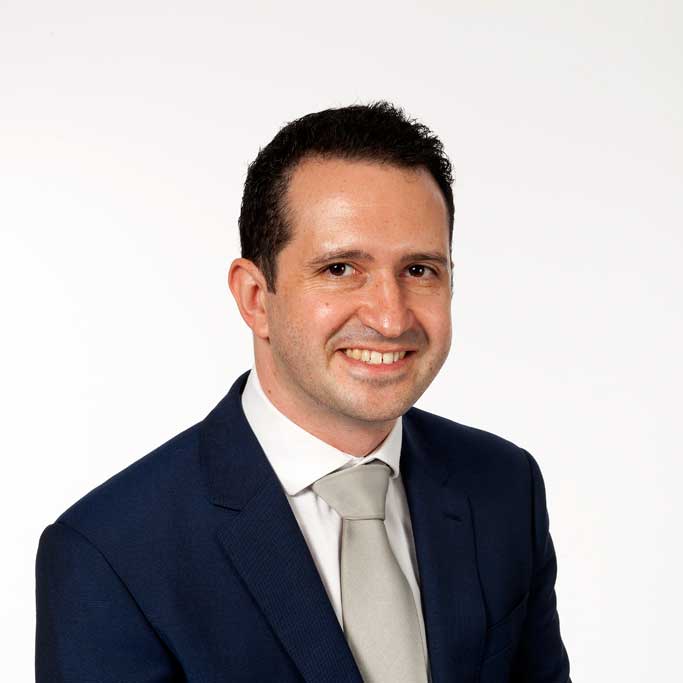 Get the best legal team on your side
Over 1,000 years of combined legal expertise
We'll get you more compensation than anyone else
Early payments to cover your expenses*
We win the cases other firms can't
Fully independent, and fully regulated.
* Where applicable
Types of personal injury claims
There are different ways in which an individual may suffer a personal injury and for which we will be able to help you pursue a claim:
How to make a personal injury claim
Personal injury claims are subject to time limitations. In the UK you are able to make a claim within 3 years of the accident. It is advisable that you make the claim as soon as possible to give your solicitor more time to build the best possible case for you.
If a child has suffered personal injury, they have 3 years from their 18th birthday to make a claim. There are exceptions to the above limits in rare cases, for example some Marine and Aircraft Accidents, and Criminal Injuries Compensation have a 2-year limitation period and very occasionally, it's possible to apply to the courts to bring a claim outside of the relevant period.
Also there are some very severe level cases where the person is judged not to have capacity, and in those cases the limitation period won't apply at all.  This means that the claim can be started many years later.
The important thing is to seek advice from a specialist Personal Injury solicitor as soon as is possible rather than waiting and missing one of the key dates which could prevent one from claiming their fair compensation.
You'll claim more with us.
We have recovered an additional £21.2m more in compensation for clients who switched to us from their previous firm. Contact us now to discover the real value of your claim.
Personal injury claims process
We've worked hard to make the claims process as simple as possible for you and we'll handle all the complicated legal work – you can simply keep track of the progress whenever you like via the client portal.
The process is broadly defined by five stages:
Initial assessment
Consultation and fact finding
Claim submission
Negotiation
Settlement and payment
Initial assessment
When you contact Express Solicitors, our new client team will take your personal details and take details of your accident. They will then review these details with a partner who will decide if we are able to represent you in your claim and call you back to let you know if we can represent you.
Our new client team will create all the necessary documentation for your claim, send this to you and pass your file over to an experienced file handler or solicitor who will deal with your claim.
We will get in touch immediately to explain the next steps of your claim and gather any further information we require.
Negotiation
Once we have a response from the Defendant or their insurer, if liability is admitted then the next step is for us to negotiate settlement on your behalf, if your medical evidence is finalised and it is appropriate to do so. If liability is denied the Defendant must give reasons and provide documentation to support this decision and we will conduct any necessary investigation to dispute these reasons and to try and secure an admission of liability.
Where liability is admitted we would consider disclosing your medical evidence to the Defendant so they can make a settlement offer. This must be done before we can issue court proceedings. Your medical report will set out the expert's opinion on the severity of your injuries and how long they will last. This will give both sides an idea as to the value of your injuries. We will also draft a document for you known as a 'schedule of special damages' which is a list of your financial losses. These will also form part of your compensation.
Settlement and payment
The Defendant can make an offer of compensation for settlement at any time. At Express Solicitors we pride ourselves on being able to negotiate with the Defendant and their insurers to secure the best compensation we can for clients. Usually most cases settle without the need for a court trial.
Once your claim has settled, we will pay your compensation into your bank account once it is received which is usually within 21 days of settlement being reached.
We understand the financial impact of an accident.
In 99% of cases, we recovered more compensation than the insurer's first offer. We'll provide financial security with our interim payments wherever possible, meaning you don't need to rush into an offer that is lower than you're legally entitled to.
How much is my personal injury compensation claim worth?
Personal injury claims can range from a thousand pounds to millions of pounds – it all depends on the severity of the injuries, the impact on the person's life, and the costs or losses that arise as a result of the injury – such as loss of earnings.
Because each and every personal injury claim is different, it's impossible to know for certain what the final settlement figure will be.  However, our legal teams are very experienced in negotiating the highest possible compensation amounts for your personal injury claim.
Almost all our personal injury cases are on a No Win No Fee basis, this means there's nothing to pay if you aren't successful.  We'll also arrange for physio and rehabilitation and will seek interim payments wherever possible to help you avoid hardship caused by your situation.
Types of personal injury compensation
There are 2 types of compensation that can be claimed for: General damages and Special damages.
General damages are based upon medical evidence: normally a medical expert's report on the injuries suffered needs to be obtained. The amount of compensation encompasses how the injuries affect you now and in the future.
Special damages are designed to put you back in the financial position you were in as if the accident had never occurred. This means any out of pockets expenses such as travel to medical appointments, loss of earnings, damage to your belongings, or to pay for other costs.  Any receipts and invoices should be kept wherever possible to prove these losses.
No win, no fee personal injury claims
At Express Solicitors we are happy to deal with your claim by way of a conditional fee agreement, also known as a 'no win, no fee' arrangement.
At Express Solicitors we will not ask you for upfront costs.
If you win your case
We charge a contribution towards our fees from your compensation before you receive it. It is important that you speak to us about this further when contacting us as this will vary depending on your case.
If you lose your case
In the unlikely event that you lose your case we do not charge for the work that we have done on your claim.
An insurance policy is taken out at the start of your case to protect you from paying the other side's legal fees and also to pay other expenses, known as disbursements, such as medical experts' fees or court fees if these cannot be recovered from the other side.
Why choose Express Solicitors to deal with your personal injury claim?
We are an award-winning firm accredited by the Association of Personal Injury Lawyers (APIL). We specialise in Personal Injury and have very experienced specialist teams for any type of accident you may have suffered.
Our experienced Solicitors will:
Deal as quickly as possible with your claim
Fight for the best possible compensation for you
Keep you in the loop with regular updates
Explain each step clearly and be easily contactable and approachable
Call us on 0161 904 4661
Lines are open now and our legal advisors are on standby to tell you if you can make a claim.
Start your claim online
Complete our simple form to receive a call back from our expert legal team.