Asbestos claims
Asbestosis is an incurable lung condition linked with prolonged exposure to asbestos fibres, which causes chronic shortness of breath.
If you have been exposed to asbestos as a result of an employer or other responsible individual's negligence, you may be able to make an asbestosis compensation claim.
Last updated on October 13th, 2021.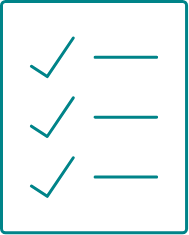 The most important things to remember when making a claim for asbestos exposure are:
You can claim for asbestos-related diseases years after you were exposed
You have three years from your diagnosis to make a claim
You should keep medical records and statements as evidence
You will need evidence from a respiratory specialist
You can claim on a no win, no fee basis.
You'll claim more with us.
We have recovered an additional £21.2m more in compensation for clients who switched to us from their previous firm. Contact us now to discover the real value of your claim.
How much can I claim for asbestos exposure?
There is no one set amount for asbestos compensation, but the Judicial Board offers guidelines. For example, breathing difficulties may range from £15,000 to £43,000, but injuries that reduce life expectancy – such as cancer – can be worth as much as £80,000. Our expert solicitors will be able to guide you once we have a clearer idea of your case.
What is the time limit to make an asbestos exposure claim?
By UK law, you have three years to make an asbestos exposure claim from the date of your diagnosis.
If you're claiming on behalf of somebody else who died as a result of asbestos exposure, you will have three years to claim from the date of their death. This may also be three years after the coroner's report or post-mortem examination, as the person may not have known that they had an asbestos-related condition.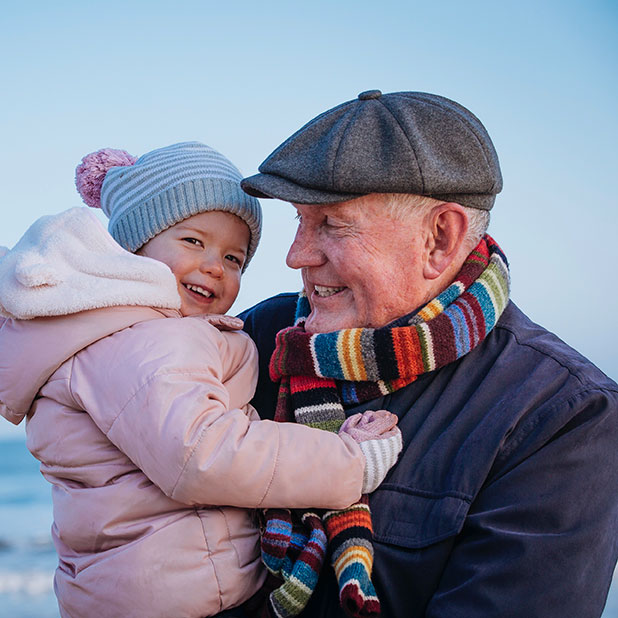 Unlimited legal support.
That's right, we provide unlimited legal support for our prospective clients. Not sure if you have a claim, or if you even want to make a claim? You can speak with us for as long as you like and as many times as you like. We'll let you know your legal rights, completely free of charge and with no obligation to make a claim.
Can I claim for asbestos compensation if I have already made a claim?
If you've made an asbestos claim before, you may be able to make a follow-up claim later if your condition significantly worsens. However, you won't be able to do this if your first claim was made on a "full and final" basis.
Full and final asbestos compensation claims usually result in a larger sum, based on the agreement that you will not make any claims later on. If you've not made this type of claim and your health does get worse, you can claim later on. Your compensation may be smaller if you do not choose a "full and final" claim, but it does give you the option to pursue another claim later in life.
How much does it cost to make an asbestos compensation claim?
You can make a no win, no fee asbestos claim with the team at Express Solicitors, meaning you're only financially liable if you win, and after you've received your asbestos claims pay-out.
If you're a member of a trade union, both you and your family are entitled to free legal advice and support from specialist asbestos solicitors. You can still make an asbestos claim under a 'conditional agreement' (no win, no fee) if you don't qualify for this legal assistance. Our expert legal teams have more than 100 years' experience handling accidents at work claims and will be happy to support you.
When can't I make an asbestos compensation claim?
You may not be able to make an asbestos claim if you do not have a full diagnosis of an asbestos-related disease. For example, your doctor may have told you that there are "traces of asbestos" in your lungs, but you may not have indications of any disease.
However, if there are traces, you may be able to follow these up to see if they could develop, which means you may have grounds to claim. Doctors may diagnose asbestosis without naming any disabilities, so you should always have a thorough check with a medical professional.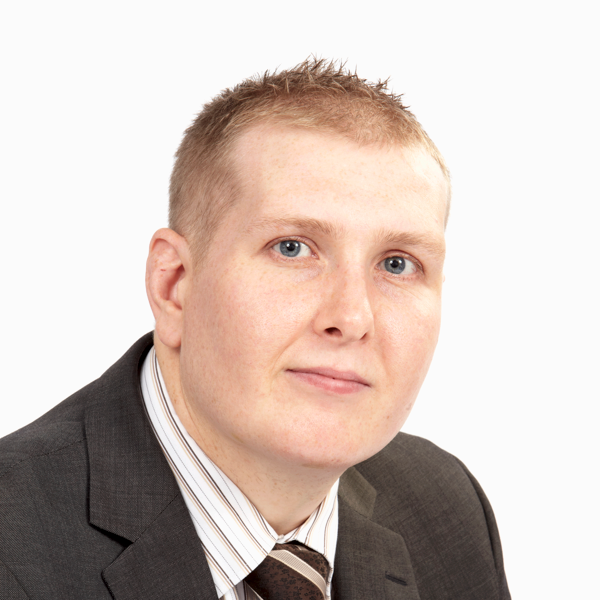 Get the best legal team on your side
Over 1,000 years of combined legal expertise
We'll get you more compensation than anyone else
Early payments to cover your expenses*
We win the cases other firms can't
Fully independent, and fully regulated.
* Where applicable
I've been diagnosed with an asbestos-related illness. What help can I get?
While you may be able to make an asbestos exposure claim, you can also get further help from charities and government schemes.
Charities
Asbestos charities and support groups are available for those seeking compensation and medical help, or just general advice. There are regional and national asbestos charities available, including:
Benefits and one-off payments for asbestos exposure
You may be able to claim one or more of the following benefits and payments, subject to an assessment:
Industrial Injuries Disablement Benefit
Pneumoconiosis Etc. (Workers' Compensation) Act 1979
The 2008 Diffuse Mesothelioma Scheme
Personal Independence Payments.
Turner Newall
The Turner Newall name relates to a manufacturing company that dealt with a large amount of asbestos, and applies to previous employees. There may be other schemes available for other large manufacturing companies, so please ask our expert solicitors if you're not sure.
Whatever your individual circumstances, if your health has suffered, you deserve to make a no win, no fee asbestos disease claim. Our legal teams will go above and beyond to get you the compensation you deserve.
How to claim for an accident at work
Want to know more about claiming for an accident at work. Jargon free, we'll explain your legal rights, letting you know everything you need to know about claiming.
How much compensation can I claim for an accident at work?
Read our accident at work legal guides to understand your legal rights and how much compensation you may be able to claim.
What is asbestos?
Asbestos is a naturally occurring mineral that was commonly used in the UK construction industry between the early 1920s and the late 1990s. The World Health Organisation estimates that 107,000 die every year due to asbestos exposure, many of whom may have been skilled workers or labourers.
The three more commonly used types of asbestos are:
Blue (crocidolite)
Brown (amosite)
White (chrysotile).
Where is asbestos found?
Asbestos can be found in UK buildings built before the year 2000. Before the dangers of asbestos were discovered, it was used in building insulation, flooring and roofing. It may also have been sprayed on ceilings and walls.
Asbestos was banned in the UK in 1999, but there is still a concern around buildings built before this time. If you've worked in the armed forces, on ships or on construction sites before this year, you may be able to make an asbestos compensation claim.
What diseases does asbestos cause?
Asbestos is responsible for a number of lung diseases, including:
Mesothelioma – cancerous tumours in the lung, abdomen or heart
Pleural thickening – scarring of the lungs and chest wall
Asbestosis – inflammation and scarring of the lungs
Lung cancer.
If you've been exposed to asbestos, you may be able to make an industrial diseases claim.
How do you get an asbestos-related lung condition?
You're less likely to suffer an asbestos-related lung condition if the asbestos inside a building remains intact. However, if the building is damaged or disturbed somewhat, this may release fibres into the air which you can then breathe in.
Asbestos damage does not show up immediately, so compensation claims for diseases such as mesothelioma often happen many years after the exposure. In some cases, such as pleural plaques, you may not even notice any symptoms. However, you may notice shortness of breath, a dry cough, wheezing or chest pain.
Could I have been exposed to asbestos?
As asbestos was so widely used in British construction, there are huge numbers of people who may have been exposed. You're more likely to have been exposed to asbestos if you were a:
Boilermaker
Carpenter
Electrician
Fitter
Joiner
Plumber
Shipbuilder
If you lived with somebody working in this profession, there's also the chance you may have been exposed, for example, if fibres were present on their clothes.
Frequently asked questions about asbestosis claims
How long will my asbestos compensation claim take?
We aim to settle all personal injury claims within a few months, but please be aware that asbestos claims may take up to 18 months due to investigations – for example, pursuing your employer or consulting with medical professionals. We may be able to offer you early compensation payments while you're waiting.
Do I need to attend a medical?
You will need a full medical report from a respiratory specialist. We may ask for a secondary review, and if your employer or ex-employer may also ask for a report as part of their defence.
Who pays my asbestos compensation claim?
When you make an asbestos claim, you're not suing the employer or the individual themselves. Your employer will have liability insurance, which protects them if a staff member is injured at work. You don't need to worry about taking legal action if you still work for this employer. They are not allowed to dismiss you or change their behaviour towards you, and it will not affect the business.
The company I worked for when I was exposed to asbestos no longer exists. Can I still make an asbestos claim?
You can still make a claim. Our trained solicitors will research your ex-employer and find out who their insurer was to get you the compensation you deserve.
My loved one has died of an asbestos-related illness. Can I claim on their behalf?
You can claim on behalf of your loved one for up to three years after their death, or three years from the coroner's report or post-mortem.
Can I claim if I am self-employed or work zero hours?
You can still claim if you were not a full-time employee. It is your employer's responsibility to keep you safe, regardless of your employment contract.
Speak to our specialist asbestos solicitors about your claim today
At Express Solicitors, we have decades of experience settling no win, no fee claims just like yours. We go above and beyond the work of other solicitors, making sure every penny is accounted for. We may even be able to help you with early compensation payments while you're waiting for your compensation to settle.
Get in touch today to speak to a sensitive, knowledgeable legal expert. You deserve to work in a safe place. If you've been let down by your employer, ask us to start your asbestos compensation claim.
Call us on 0161 904 4661
Lines are open now and our legal advisors are on standby to tell you if you can make a claim.
Start your claim online
Complete our simple form to receive a call back from our expert legal team.