Medical misdiagnosis claims
If you've suffered from a medical misdiagnosis claim, we understand how devastating the effects can be – from wrong medication side effects to long-term illness. Speak to our solicitors today to start your claim.
Last Updated November 8th, 2023.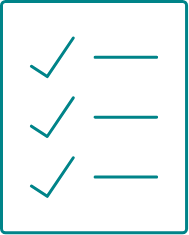 The most important things to remember when claiming for a medical misdiagnosis:
Your healthcare provider has a duty of care to uphold
You can claim against the NHS or a private healthcare provider
You can claim on a no win, no fee basis
You generally have three years to claim
You can claim if an illness was missed, or if you were diagnosed with the wrong illness.
You'll claim more with us.
We have recovered an additional £21.2m more in compensation for clients who switched to us from their previous firm. Contact us now to discover the real value of your claim.
How do I know if I can make a medical misdiagnosis claim?
To make a medical diagnosis claim, you need to be able to prove that you were harmed in some way, and that your healthcare provider was at fault. We can make this easy by helping you gather evidence and put this together to support your misdiagnosis claim.
Generally, you can make a misdiagnosis compensation claim if:
You saw your doctor with symptoms and was told there was nothing wrong – only for you to be diagnosed later on
You were told your condition was much less serious, which resulted in delayed treatment
You had unnecessary treatment or surgery for a wrong diagnosis
You've been wrongly told that you had a terminal illness, which led to psychological harm.
No matter what the impact, we understand how terrifying medical misdiagnoses can be, and offer 20 years' experience in settling claims just like yours. Speak to our specialist no win no fee solicitors about your claim today.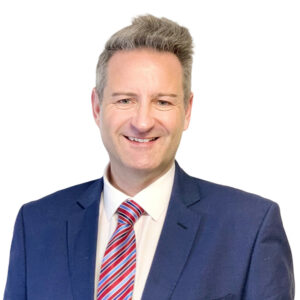 Get the best legal team on your side
Over 1,000 years of combined legal expertise
We'll get you more compensation than anyone else
Early payments to cover your expenses*
We win the cases other firms can't
Fully independent, and fully regulated.
* Where applicable
How much can I claim for a medical misdiagnosis claim?
The value of your medical misdiagnosis claim will depend on a number of factors, so there's no one set compensation amount. For example, we'll look at the effects the misdiagnosis has had on your life – how seriously your health has been affected, and what the long-term impacts are.
We call physical damages 'general' damages, while anything else, such as financial losses through travelling to appointments, is classed as 'special' damages.
If your misdiagnosis resulted in physical injury, you can use the Judicial Board Guidelines for an approximate figure based on body part injuries. For example:
Injury to internal organs can be worth as much as £140,000
Loss of senses such as blindness can be worth as much as £214,000
Brain damage can be worth as much as £322,000.
Use our medical negligence compensation calculator to see what your misdiagnosis may be worth.
How to claim for medical negligence
Want to know more about claiming for medical or clinical negligence. Jargon free, we'll explain your legal rights, letting you know everything you need to know about claiming.
How much compensation can I claim for medical negligence?
Read our medical negligence legal guides to understand your legal rights and how much compensation you may be able to claim.
How is compensation for medical misdiagnosis calculated?
We use a number of factors to calculate your medical misdiagnosis claim, mostly depending on the effect the physical injury has had on your life. We'll consider:
How severe the damage is, for example if the misdiagnosis led to cancer
Your overall recovery time or changes to life expectancy
Any financial losses such as time off work or travel to appointments
Any adjustments you need to make to your home or car
Any considerations for long-term care
Any lifestyle changes you need to make, such as no longer being able to enjoy hobbies.
Every case is different, which is why we go above and beyond, taking on the cases that other solicitors turn away. Speak to our expert medical misdiagnosis team to get you the compensation you deserve – no matter how the diagnosis impacts your life.
Which medical conditions are commonly misdiagnosed?
The most common medical misdiagnoses are long-term illnesses, though with ongoing pressures on the NHS, a number of conditions can be misdiagnosed. Your doctor may misdiagnose:
Broken bones
Ectopic pregnancy
Irritable bowel syndrome
Meningitis
Diabetes
Stroke
Epilepsy
We understand how you might be feeling after your misdiagnosis – particularly if a life-changing condition has been missed. We'll help you to gather the evidence to prove that your healthcare provider failed in their duty of care, and we'll also help you to find the answers.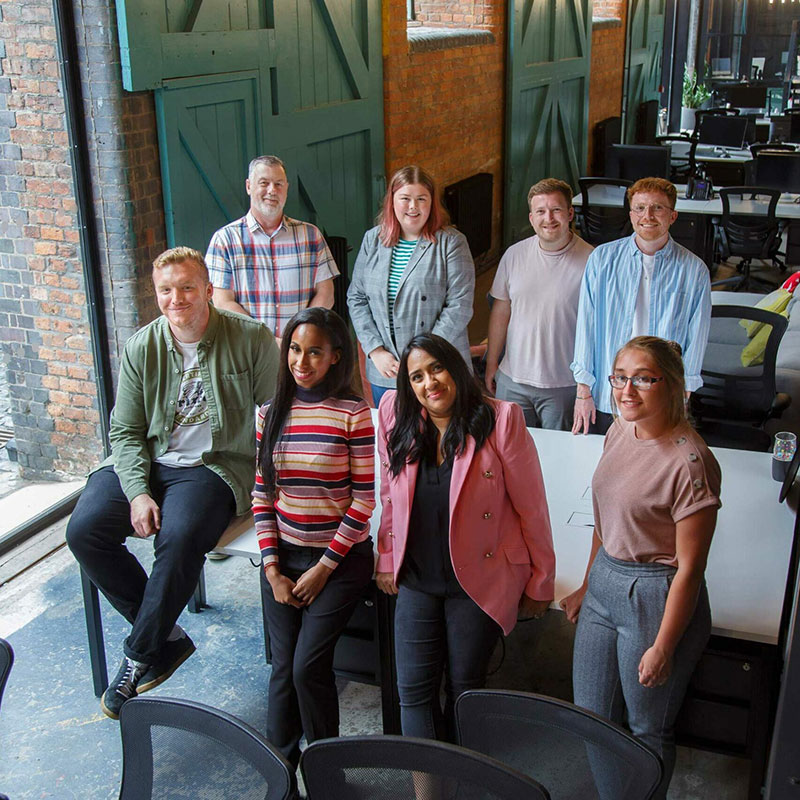 Join thousands who have claimed more after they switched to us.
We've claimed an extra £21,000 on average for each client who switched to us from their previous firm. Contact us now to discover the real value of your claim.
How do I prove I have a medical misdiagnosis claim?
To prove medical misdiagnosis, you need to show that you have suffered physical harm, and that your healthcare provider was at fault. Many misdiagnoses happen because doctors mistook common symptoms for something else. However, in other cases, they may have been negligent – which can result in serious consequences.
Examples of medical negligence for misdiagnosis claims include:
Not sending you to the right specialist
Misreading your test results
Not examining you properly
Failing to acknowledge your medical history
Not listening to your symptoms properly.
If you feel that your doctor has done any of these, get in touch with us to make your medical misdiagnosis claim. We specialise in getting the biggest payouts possible for those who have suffered at the hands of medical misdiagnosis – and we may be able to help you with early compensation (interim) payments while you're waiting.
Choosing the right solicitors
For a no win, no fee medical misdiagnosis claim, speak to the team at Express Solicitors. We can offer 20 years of experience, and specialise in settling claims that other solicitors will turn away. We fight hard to get you the compensation you deserve, and understand the devastating effects that medical misdiagnosis can have.
In the unlikely event that you don't qualify for no win, no fee, don't panic. We can still help you get the compensation you deserve. You can speak to Legal Aid, or have a chat with one of our friendly solicitors to see how we can settle your claim and get your life back on track.
The claim process
We are completely transparent with our clients. Not only do you know exactly how we're representing you, you'll also know exactly where you are in the claim process.

Consultation
Get impartial no win no fee legal guidance with a free initial no-obligation consultation.

On your side
We'll use our experience and expertise to build the strongest legal argument for your claim.

Supporting your claim
Including medical assessments to ensure your claim is valued correctly.

Litigation
We negotiate the maximum amount of compensation for you, representing you in court if needed.
What is the process for making a medical misdiagnosis claim?
When you make a medical misdiagnosis compensation claim with us, you'll generally go through four steps before you receive your compensation. If you have any evidence before you get in touch, that will help – but we can help you to gather this.
You can start by giving us a call and having a friendly consultation with one of our trusted advisors. We can talk you through the evidence you need to support your claim, such as medical history, details of correspondence with your doctor, witness statements and anything else that proves your injury, and the healthcare provider's liability.
Once we have your evidence, we will send one of our trusted medical advisors to come out and examine you. Please don't be alarmed – this advisor is here to help you with evidence. They will be looking for a 'breach of duty' (proof that the doctor was at fault) and 'causation' – proof that you were harmed. They will give us a report, which we can then use as a 'Letter of Claim' to send to your healthcare provider.
By law, your healthcare provider has four months to respond to your medical misdiagnosis claim. While you're waiting, we will calculate how much we think your compensation claim could be worth. If they admit liability, you'll receive compensation on a no win, no fee basis. If not, there may be a further step.
Your healthcare provider may dispute liability, in which case we will go further to prove they were responsible. Less than 1% of cases go to court, but we can support you in the unlikely event that this does happen. We will fight your corner, and if you don't win, you will not have to pay. If you do win, we can also help you with 'early compensation' or interim payments – this is money from your final settlement to tide you over. Your compensation will come out of the NHS Resolution fund, which is essentially the NHS' insurance. If your healthcare provider is private, it will come out of their liability insurance.
What do I need to prove during my misdiagnosis claim?
With medical misdiagnosis claims, our expert solicitors will work harder to prove that you suffered harm, and that your medical provider was at fault. You don't need to worry about chasing evidence – we will do the hard work for you and instruct you on any paperwork or other evidence we may need.
Our solicitors will represent you and write to the organisation in question, so once the medical exam is over, you can count on us to do the rest – completely no win, no fee.  Our team will be able to tell is you have been misdiagnosed.
What will happen when I make a claim?
When you make a claim, our expert solicitor team will look at the evidence you give us, such as medical records or correspondence, as we will use this to prove negligence. To support your claim further, we may ask a medical professional to examine you. This professional will then write us a detailed report proving both the physical harm you've suffered, and the healthcare provider's liability.
After your initial consultation and your medical exam, all you have to do is wait. We will be responsible for writing 'letters of claim', as well as calculating your compensation amount and claiming against the organisation.
In the very, very unlikely event that we have to make a court appearance (if the organisation disputes your claim), we may ask you to attend. We understand that this can be overwhelming, but our representatives will be there to support you. Please rest assured this happens in less than 1% of cases, and most of the time, our expert lawyers can settle the claims out of court.
What are the time limits for making a medical misdiagnosis claim?
The time limit for making a medical misdiagnosis compensation claim is three years. This counts as three years from the date of the 'incident', or three years from the date that you received the correct diagnosis. We encourage you to get in touch with us as soon as possible so that we can make a more accurate, no win, no fee claim.
The following are exceptions to the three-year time limit:
If you were under 18 at the time of the misdiagnosis, you can have somebody represent you up until your 18th You can also represent yourself for up to three years after your 18th birthday (your 21st birthday).
If you or somebody else was 'mentally incapacitated' as a result of the misdiagnosis – for example with a brain injury – there is no time limit to your compensation claim.
Types of conditions
With increasing pressure on the NHS, doctors may fail to diagnose many common conditions, or mistake them for something less serious. Your doctor has a duty of care to protect you, and you can make a no win, no fee medical misdiagnosis claim if they misdiagnose any of the following:
Abdominal aortic aneurysm
Appendicitis
Bacterial meningitis
Cancer
Peritonitis
Septicaemia
Abdominal aortic aneurysm
Abdominal aortic aneurysms are most common in those over the age of 65, and up to half of cases are misdiagnosed. This is a bulge in the main blood vessel from the heart, and can be very serious if it's missed on tests – for example, if your doctor neglects to offer an X-ray or dye test.
Appendicitis
Diagnostic technology for appendicitis has come along in leaps and bounds in recent years. However, if your doctor mistakenly believes you have appendicitis, you may go through unnecessary surgery to remove the appendix, which could result in pain during recovery. Alternatively, if your doctor misses appendicitis, this could lead to more serious conditions such as peritonitis – a rupture (breakage or bursting) of the appendix.
Bacterial meningitis
Though children are more at risk than adults, bacterial meningitis is extremely serious, leading to potential brain injury and hearing damage. Bacterial meningitis involves an infection of the membranes surrounding the brain.
Cancer
One of the leading causes of death in the UK, cancer affects up to one in three of us. While some cancers can be treatable and even curable if detected early, late detection can lead to a much shorter life expectancy. Cancer misdiagnoses often occur in younger people, who are often thought to be too healthy to have cancer at a young age.
Peritonitis
Peritonitis is a development of late-stage appendicitis. It can cause the appendix to break or burst, which can lead to extreme damage to other internal organs, or even death.
Septicaemia (Sepsis)
Septicaemia is caused by bacteria in the blood, commonly introduced from medical surgery such as dental work. If it is not diagnosed straight away, the rate of mortality can climb to as high as 40%, as it can lead to organ failure.
Frequently asked questions about medical misdiagnosis claims
We understand that you may have a lot of question when it comes to making a medical misdiagnosis compensation claim. Our trained solicitors are here to guide you through the process, whatever your circumstances. All you need to do is pick up the phone and call us.
Can I make a claim for someone else?
You can make a claim on behalf of someone else if they meet certain conditions – for example, if they are under 18, or are considered 'mentally incapacitated'. There are specific guidelines under the
Mental Capacity Act 2005
, and this may apply to those with brain injuries, dementia, severe autism or a severe mental health condition.
How do I sue for NHS misdiagnosis?
You can claim against the NHS for medical misdiagnosis compensation. We understand that this may be overwhelming, but if you are still undergoing treatment, you are within your legal rights to seek treatment elsewhere. There's no need to worry about your compensation claim coming out of the 'NHS pocket' either. The NHS has a special fund called NHS Resolution, which is specifically allocated for medical misdiagnosis claims. It essentially acts as insurance, and is paid for by local NHS trusts – which are funded by the taxpayer.
Can I make a misdiagnosis claim against a private healthcare provider?
You can make a medical misdiagnosis claim against a private healthcare provider. The process will be the same – they will have four months to respond to our letter of claim. The only difference between private healthcare providers and the NHS is that the compensation comes out of their liability insurance, rather than NHS Resolution.
Will I have to go to court?
It is very unlikely that you will have to go to court. Less than 1% of personal injury cases go to court. However, we understand that this could be overwhelming, and will be with you every step of the way in the unlikely event that you do have to go to court.
Call us on 0161 904 4661
Lines are open now and our legal advisors are on standby to tell you if you can make a claim.
Start your claim online
Complete our simple form to receive a call back from our expert legal team.