Claim compensation for an office accident
While offices are generally safe places to work, many workplace injury claims come from general failure to identify risks and comply with Health and Safety laws. If your employer has failed to keep you safe, start your office injury compensation claim with Express Solicitors today.
Last updated on May 4th, 2022.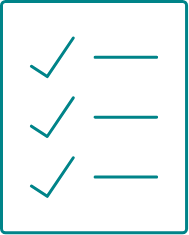 The key points to consider when making an office accident claim
Your employer has a legal obligation to keep you safe at work
You generally have three years to make a claim
You should keep medical records and statements as evidence
You can claim even if the business is no longer running
You can claim on a no win, no fee basis.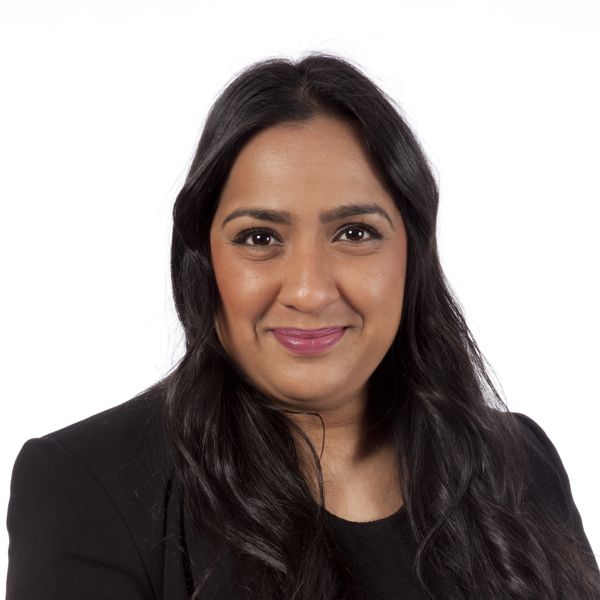 Get the best legal team on your side
Over 1,000 years of combined legal expertise
We'll get you more compensation than anyone else
Early payments to cover your expenses*
We win the cases other firms can't
Fully independent, and fully regulated.
* Where applicable
How much compensation can I claim if I have had an accident in the office?
There are no pre-set compensation amounts for office injury claims. Rather, our experienced solicitors will assess your case depending on:
Your general pain and suffering
Any loss of earnings such as time off work
Any costs incurred such as medical expenses
Any long-term effects on your life
Generally, the more severe the injury, the higher your accident at work compensation will be. We'll take into account long-term changes such as modifications needed in your car or home, or changes to your current job. As a guideline, the Judicial Board has calculated compensation amounts based on previous cases:
Minor injuries can range from £500 to £2,000
Leg and feet injuries range from £5,000 to £76,000
Neck and back injuries range from £1,000 to £100,000
You can also use our accident at work calculator, but please be advised this is a guide only. Our expert solicitors will be able to tell you more.
How to claim for an accident at work
Want to know more about claiming for an accident at work. Jargon free, we'll explain your legal rights, letting you know everything you need to know about claiming.
How much compensation can I claim for an accident at work?
Read our accident at work legal guide to understand your legal rights and how much compensation you may be able to claim.
Office accident claims – what are your employer's responsibilities?
UK employers have responsibilities to their staff, and are obliged to create a safe working environment for their employees. As part of UK health and safety law your employer is required to take all necessary precautions to ensure you are protected from unnecessary risks such as loose cables trailing across walkways.
Your employer is also required to provide training on safety procedures, such as the proper method for lifting and carrying, and appropriate safety equipment.
If you feel that your employer has failed in any of their duties, and this has resulted in an office accident, a period spent out of work and loss of earnings on your part, you may be entitled to claim financial compensation.
Common office accidents you can claim for
Office accidents tend to occur due to inadequate training in health and safety procedures, a lack of supervision or the lack of a comprehensive risk assessment. Though less hazardous than environments such as construction sites or warehouses, offices can still be dangerous if standard Health and Safety laws are not followed.  Common office accidents include:
trips due to loose cables and misplaced boxes
slips on improperly signed wet floors
carbon monoxide poisoning due to broken appliances
electric shocks caused by faulty wiring
objects falling from height
Of all these office accident types, the most common is slips, trips, and falls.  They make up 35% of all office injuries according to the Health and Safety Executive.
Much of this can be avoided with simple risk assessments. For example, a manager may be able to identify the risks of repetitive strain at a desk, and provide an ergonomic keyboard. Likewise, managers should conduct regular training to avoid hazards.
You'll claim more with us.
We have recovered an additional £21.2m more in compensation for clients who switched to us from their previous firm. Contact us now to discover the real value of your claim.
Health and Safety guidelines for office workers
Under the Health and Safety at Work Act 1974, your employer has a duty of care to keep you safe. This includes carrying out the following tasks at work:
Conducting risk assessments to spot hazards such as trailing cables
Offering proper training for equipment and manual handling
Providing safety equipment where necessary, for example, giving cleaners rubber gloves and aprons to protect against chemical damage
Making reasonable changes to equipment to prevent injury or the potential to make an existing injury worse, such as installing ergonomic keyboard
Recording all accidents in a workplace accident book
Keeping records of staff training and providing refresher training where appropriate
Removing all risks where possible, such as keeping offices free from trip hazards.
Is my employer liable for my office accident?
You may be able to claim accident at work compensation if you can prove that your employer breached any of the regulations as listed above. At Express Solicitors, our trained lawyers can help you to provide evidence to support this, for example:
Finding records of requests to HR for modified equipment (which were ignored)
Photographs of potential trip hazards, exposed wiring or other safety hazards
Using workplace documentation such as training records to prove you had not been trained
Asking other colleagues to make witness statements.
All of this can help to support your claim. When you make office injury claims, you need to be able to prove that you were harmed, and that your employer was at fault. Even if the injury was caused by another employee, your employer has a responsibility to supervise and make sure everybody behaves safely.
You can also claim for office injury compensation if your role made an existing injury worse. If your employer failed to provide you with equipment or training to prevent this, you could make a claim.
We understand the financial impact of an accident.
In 99% of cases, we recovered more compensation than the insurer's first offer. We'll provide financial security with our interim payments wherever possible, meaning you don't need to rush into an offer that is lower than you're legally entitled to.
What to do following an office accident
If you have an accident at work, you should take the following steps to get back on your feet and start an office injury claim:
Make sure you are well enough to take action – for example, that you can stand unaided and that there is no bleeding or head injury. Remove any hazards that could cause further accidents.
Write a report of what happened in your company logbook. If you do not have one, write a report and give it to the HR team or supervisor. Make sure the report is signed.
Seek medical help and keep a record of any medical diagnoses and prescriptions. You should also have notes on any tests you may have taken as these can support your case.
Keep all your receipts for medical expenses, transport and any other loss of earnings.
Ask any colleagues who witnessed the incident so that they can prepare to speak on your behalf.
Contact the Express Solicitors team and our expert personal injury lawyers will start your claim.
Frequently asked questions
Will I be sacked for suing my employer?
We understand that you may be worried about making office accident claims against your employer. Rest assured that it is illegal for your employer to dismiss you for making a claim. Likewise, they are breaking the law if they treat you any differently following your claim. All accident at work claims will come out of your employer's liability insurance. This means that neither the business nor the individual will have to pay out.
How long will my office accident claim take?
We aim to settle all office injury claims within six months, which can be less if your employer admits fault. In some cases, this may take up to 18 months, but this is because we are doing all we can to get you the maximum amount of compensation possible. We can arrange interim payments if you need your settlement sooner.
Do I need to attend a medical?
We can arrange for you to have an independent medical that will support your claim. This is not always necessary if you have medical evidence, but we may request it or your employer may request one for extra evidence. We'll always keep you informed and make sure you are as comfortable as possible.
Who pays my office injury claim compensation?
Companies that run offices will have employer's liability insurance, which means that the final settlement will come out of the insurance, not the company itself. If your employer is no longer trading, we can research their former insurers and make a claim this way.
Are there time limits to my claim?
You generally have three years to make a claim. This is usually three years from the date of the accident. However, if it's a chronic injury such as an RSI, you may be able to claim for up to three years from the point of diagnosis. Our trained solicitors can tell you more during your free consultation.
Can I claim if I am self-employed or work zero hours?
You can still claim if you were not a full-time employee. Your employer has a legal duty of care to keep you safe, whether you're full-time, a contractor, or even just visiting the site.
Why choose Express Solicitors?
At Express Solicitors, we have more than 25 years' experience handling office accident claims just like yours. We specialise in taking on the claims that other solicitors will not, and we have secured millions of pounds in compensation as a result.
Our qualified office injury solicitors will listen to your case sensitively and take every aspect of it into account. We may even be able to help you with early compensation payments while you're waiting. We handle most of our claims on a no win, no fee basis, which means you won't be financially liable. Get in touch with us today to start your office injury claim and get the compensation you deserve.
Call us on 0161 904 4661
Lines are open now and our legal advisors are on standby to tell you if you can make a claim.
Start your claim online
Complete our simple form to receive a call back from our expert legal team.