Vibration white finger claims
If you've worked in a manual role using vibrating tools, you may have grounds to make a vibration white finger injury claim. Contact our expert lawyers at Express Solicitors to start your claim today.
Last updated on June 10th, 2022.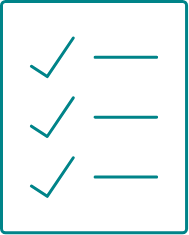 The most important things to remember when making a vibration white finger claim are:
Your employer must keep you safe under the Control of Vibration at Work Regulations
You generally have three years from the date of diagnosis to make a claim
You can claim if your employer did not keep you safe
You can claim even if you were not a full-time employee
You can claim on a no win, no fee basis.
You'll claim more with us.
We have recovered an additional £21.2m more in compensation for clients who switched to us from their previous firm. Contact us now to discover the real value of your claim.
What can I claim for with vibration white finger injuries?
When we receive your Vibration White Finger compensation claim, we're looking for two things: evidence that you were injured, and evidence that your employer was at fault. We can help you to source this evidence and process your claim on a no win, no fee basis.
We process all vibration injury claims by looking into the injury itself, any loss of earnings, and the long-term impact on your life. If we can prove your employer did not follow regulations, we may be able to make a vibration injury claim against their insurance.
How to make a vibration white finger claim
You generally have three years from the date of your diagnosis to make a vibration injury claim, but we advise that you do so as soon as possible. This helps us to gather evidence to support your claim.
Visit a doctor and make copies of any medical reports outlining your condition, including how it may be linked to your job.
If you can, gather copies of any workplace documentation that may support your claim, such as training records or logs in incident books.
You may also want to gather photographic or video evidence of the tools in use, or witness statements from other workers.
Call us to start your no win, no fee Vibration White Finger compensation claim. If you don't have all this evidence, we can help you to gather it and get the biggest compensation amounts possible.
Once we have all the necessary documents, our expert solicitors will get to work processing your claim and will build a case against your employer or ex-employer. If they accept responsibility, we can let you know your final compensation amount.
This may take a while, so in some cases, we can offer 'interim payments' – a small sum out of your final compensation amount while you're waiting.
After a few months, you'll receive your compensation, minus our fees. Remember, we are no win, no fee – so you only pay if we win.
You can start to make your no win, no fee claim straight away. We generally advise that you start your claim as soon as you feel well enough to do so. This helps us to gather the most accurate evidence to support your claim.
Your claim will start with a friendly consultation call with one of our legal advisors. We'll discuss your manual handling injuries, and any evidence you can provide to support your case. We can help you to gather this – you can use witness statements, photographs, medical records and details of any training records at work.
Once we have all your evidence, our expert solicitors will start to assess your claim based on your injury, loss of earnings and long-term impacts. We'll come up with a proposed compensation amount and make a claim against your employer's liability insurance.
If your employer accepts responsibility, you'll receive your compensation payment. While you're waiting, we may be able to offer early compensation payments. These may help if you are not currently earning. Remember, we work on a no win, no fee basis – you only pay if we win.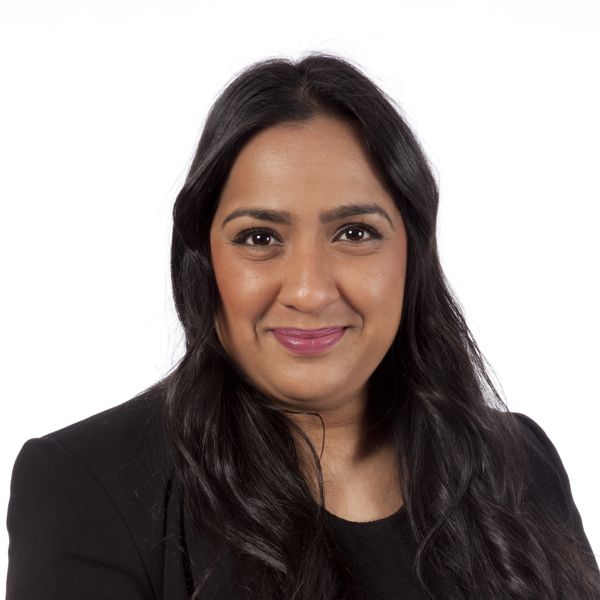 Get the best legal team on your side
Over 1,000 years of combined legal expertise
We'll get you more compensation than anyone else
Early payments to cover your expenses*
We win the cases other firms can't
Fully independent, and fully regulated.
* Where applicable
How much compensation can I claim for vibration white finger?
There are no set compensation amounts for Vibration White Finger claims. We will assess your case based on three things:
'General damages' – the physical pain you've suffered
'Special damages' – any money you've lost, such as through time off work
The long-term impact on your life, such as changing jobs.
While every case is different, we can offer the Judicial Board Guidelines. These are compensation amounts for specific injuries based on historical vibration injury claims:
Hand and arm injuries: from £3,000 to £31,000
Vibration White Finger or Hand Arm Vibration Syndrome: from £2,000 to £30,000
Back injuries: from £2,000 to £55,000.
Find out how much you could claim
Compensation amounts are estimated based on the level of injury below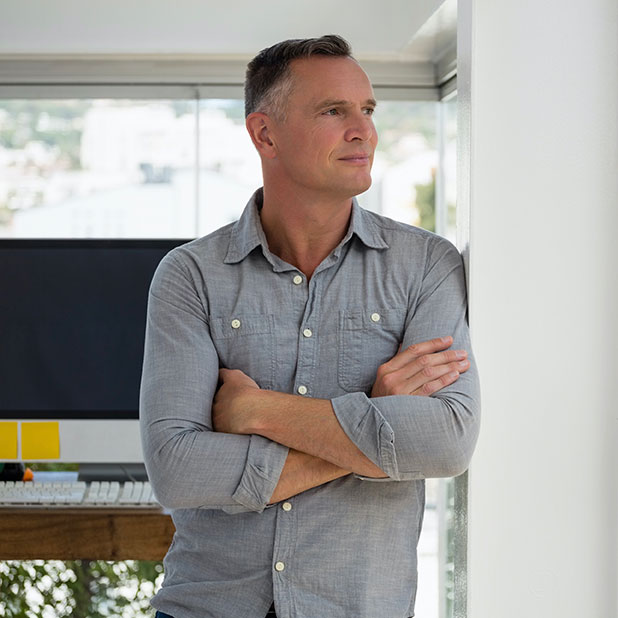 Unlimited legal support.
That's right, we provide unlimited legal support for our prospective clients. Not sure if you have a claim, or if you even want to make a claim? You can speak with us for as long as you like and as many times as you like. We'll let you know your legal rights, completely free of charge and with no obligation to make a claim.
Examples of injuries caused by vibration
Unlike accidents at work where sudden injury is involved, vibration injuries can develop over time, from a few months to a few years. The following are the commonest types of vibration injury for which you can claim compensation:
Vibration white finger syndrome
Vibration White Finger Syndrome is a permanent, painful numbness and stinging up the arms and hands. It can also lead to painful joints and general muscle weakness due to blood vessels being constricted. Visual symptoms appear in the form of 'white' fingertips due to lack of blood supply.
Long-term effects include:
Carpal Tunnel Syndrome
Fingers turning white or blue
Nerve damage
Reduced ability to move and grip
Osteoporosis
Bone cysts.
Hand arm vibration syndrome
Hand Arm Vibration Syndrome is a type of nerve damage that results in numbness, tingling or both. In more extreme cases, it can lead to Vibration White Finger Syndrome. Sufferers may also experience weakness and discomfort in the hands, wrists, forearms and elbows. It is less extreme than Vibration White Finger as it usually only affects one digit.
Carpal tunnel syndrome
Carpal Tunnel Syndrome refers to pressure on the nerves in the wrist, and can be a side effect of Vibration White Finger. Symptoms include tingling, numbness and pain in the hand and fingers, while you may also have trouble gripping or using your thumbs. Symptoms can come and go, making it a particularly difficult condition to live with.
Whole body vibration
Whole Body Vibration Syndrome goes beyond the hands, arms and wrists, and is usually caused by driving work vehicles over uneven surfaces. The sudden shocks and jolts may result in bone damage and back pain, while the condition can also affect your hands and fingers.
Some sufferers may also experience fatigue, headaches, loss of balance or stomach problems.
How to claim for an accident at work
Want to know more about claiming for an accident at work. Jargon free, we'll explain your legal rights, letting you know everything you need to know about claiming.
How much compensation can I claim for an accident at work?
Read our accident at work legal guide to understand your legal rights and how much compensation you may be able to claim.
The control of vibration at work regulations 2005
The Control of Vibration at Work Regulations came into force in 2005, and outline limits for hand-arm and whole-body vibration while using vibrating machinery:
If the action has an 'exposure value' of 2.5 m/s2 A(8), employers should introduce technical and organisational measures to reduce exposure.
In general, the exposure value should not exceed 5.0 m/s2 A(8).
The regulations acknowledge that tools that were built before 2010 may not meet the requirements, so employers are encouraged to use newer alternatives.
What are my employer's responsibility in relation to vibration white finger injury claims?
Under the Health and Safety at Work Act 1974, employers have a duty of care to keep you safe. To avoid costly vibration injury compensation claims, employers must:
Regularly assess the workplace and try to prevent unnecessary use of vibrating tools
Carry out a risk assessment for any activities that could result in injury
Offer regular training with vibrating tools
Provide safety equipment where appropriate, such as vibration gloves
Reduce the risk of vibration injury, for example, by updating old equipment.
Likewise, employers can encourage good practices in the workplace to prevent the effects of using vibrating equipment. For example, they might encourage staff to:
Grip tools lightly
Keep hands warm
Keep active to encourage circulation
Take breaks of at least 10 minutes per hour
Seek medical attention if symptoms appear.
What can I do to help as an employee?
There are actions you can take to avoid vibration injury claims, or worse still, split liability vibration claims. This is when the injury was partly your fault, for example, if you failed to follow safety guidelines. To stay safe in the workplace, you should:
Follow all safety guidelines as given by your employer
Alert your employer if you're concerned something is unsafe
Pay attention to your own actions and the impacts they have on others
Use all safety equipment with full training as provided.
If you feel your employer was negligent with Health and Safety, talk to us to start your no win, no fee vibration white finger claim. Our expert solicitors will look at every element of your claim to get you the biggest compensation pay-outs possible.
Frequently asked questions
How long will my vibration injury compensation claim take?
There is no set amount of time for Vibration White Finger claims – they can range from a few months to several years, depending on your employer. For example, if your employer disputes the claim or is no longer in business, they may take longer. Rest assured, we go above and beyond to get you the biggest settlement possible, and can sort early payments where possible.
Who pays for my claim?
There's no need to worry about claiming against your employer. By law, they must have employer's liability insurance, so your claim will be paid for out of this. They are not allowed to dismiss you or treat you differently if you have made a claim. If they are no longer in business, our solicitors will research their former insurers and pursue the claim this way.
Do I need to attend a medical?
We advise you attend a medical to get detailed notes on your injury as these may help your case. In some circumstances, your employer's insurer may ask for a second medical. We will do our best to make sure this is as quick and comfortable as possible.
Will I have to go to court?
It's very unlikely you'll go to court – in fact, less than 1% of personal injury cases go to court. If this does happen, we will be there with you to support you, and you can give evidence from another room via video link if you prefer.
What are the time limits to claiming for a Vibration White Finger claim?
Generally, you'll have three years to make a claim from the date your injury was diagnosed. This is different from accidents where the injury is sudden and obvious, plus, a medical report will support your claim. The exceptions are: If the injury happened abroad, where compensation time limits may differ. If a piece of equipment was found to be faulty, in which case, you'll have three years from the date this was discovered.
Can I claim for a vibration injury if I am working on a zero-hour contract?
You can still claim for a vibration injury if you did not work full-time. By law, your employer has an obligation to keep you safe, regardless of your working hours.
Why choose Express Solicitors?
At Express Solicitors, we understand the long-term effects a vibration injury can have on your life. Our regulated personal injury lawyers offer more than 20 years' experience settling millions of pounds worth of compensation. We'll even help you if you've been turned away by others.
When you claim with us, you'll get our dedicated service pledge – no jargon, no fuss. We deal with the majority of our vibration injury claims on a no win, no fee basis, so we'll do everything in our power to get you the compensation you deserve.
Call us on 0161 904 4661
Lines are open now and our legal advisors are on standby to tell you if you can make a claim.
Start your claim online
Complete our simple form to receive a call back from our expert legal team.