Child injury claims – how to claim compensation for your child
At Express Solicitors we have significant experience in child injury claims, so whether your child has suffered an accident in school, in a public place or been involved in a road traffic accent, we can help you receive compensation.
Last updated on May 4th, 2022.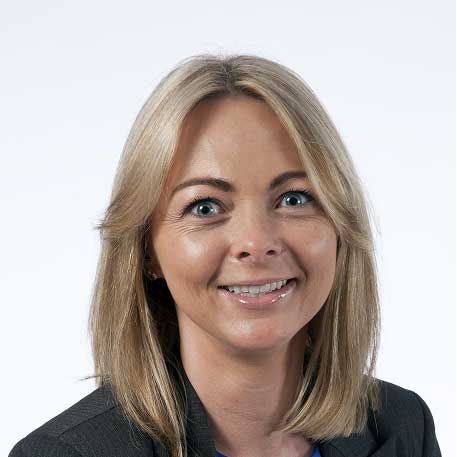 Get the best legal team on your side
Over 1,000 years of combined legal expertise
We'll get you more compensation than anyone else
Early payments to cover your expenses*
We win the cases other firms can't
Fully independent, and fully regulated.
* Where applicable
The best child accident claim service
As well as child compensation claims, we can also refer you to relevant medical professionals to ensure a child receives the rehabilitation care they need as a result of an accident. As we care about our clients, you can rest assured that not only will we ensure that your child is financially compensated with child accident claims, but we will do our best to ensure they receive a high level of care.
If you are considering making child injury claims, then you should be sure to come to us here at Express Solicitors. Our child injury claims solicitors are incredibly passionate about providing you with the best representation for your child compensation claims, and our professional and qualified child accident claims solicitors are extremely experienced in infant injury claims. We offer free legal advice for child injury claims before you decide to proceed with child accident claims.
How to claim for personal injury compensation
Want to know more about claiming for a personal injury? Jargon free, we'll explain your legal rights, letting you know everything you need to know about claiming.
How much compensation can I claim for a personal injury?
Read our personal injury legal guides to understand your legal rights and how much compensation you may be able to claim.
Contact us to discuss child compensation centres
Hiring our child compensation claims services could ultimately ensure that any medical expenses for an accident are covered and that the victim is compensated for their traumatic ordeal. If you would like to book a free initial consultation to discuss your child accident claims, you should contact us, email us or fill in our 'call me back' section and we will telephone you.
Accidents at school
Has your child been injured in an accident at school that was not their fault? If your child was injured due to the negligence of a teacher or supervisor, or the antisocial behaviour of another child, you may be able to claim financial compensation.
Successful accident at school compensation claims, require a solicitor to possess in-depth knowledge of UK personal injury law. The team at Express Solicitors are experts when it comes to claiming compensation following accidents at school. For more information call 0161 904 4660 or e-mail us for a free legal assessment of your potential claim.
Ensuring your accident at school claim is successful
In order to maximise your case's chances of success, you should report the accident to a teacher as soon as possible, and ensure it is entered into the school accident book.
Express Solicitors accident at school experts also recommend that you gather as much information as possible about your child's accident, such as the names and addresses of teachers and children involved, photographs of the injuries your child suffered and of the area where the accident happened and receipts for any costs incurred as a result of the accident, such as medical fees and travelling costs.
We understand the financial impact of an accident.
In 99% of cases, we recovered more compensation than the insurer's first offer. We'll provide financial security with our interim payments wherever possible, meaning you don't need to rush into an offer that is lower than you're legally entitled to.
Making a claim with Express Solicitors
In order to make a successful accident at school claim, you will be required to demonstrate that another individual is directly responsible for your child's accident. The experienced team of personal injury lawyers at Express Solicitors can help you identify if a teacher, supervisor or fellow pupil is to blame for your child's injury, and provide a full and frank appraisal of your case's chances of success.
Should you decide to pursue an accident at school compensation claim on behalf of your child, our team will provide regular updates on the progress of your case, and will use the extensive resources at their disposal to ensure you receive the maximum amount of compensation for your child's injuries.
Contact Express Solicitors
Whether your child's accident at school involved a slip, trip or fall on school premises, an incident of bullying or an accident on a school bus, our lawyers can help you decide whether to make a claim for financial compensation.
Simply call 0161 904 4660 or e-mail us and we will provide a free initial assessment of your case.
Nursery claims
If your child has been injured in an accident at school or nursery, the experienced personal injury lawyers at Express Solicitors can provide legal advice and guidance on making a nursery or school accident compensation claim.
It is an unfortunate fact that accidents at school and nursery are a fairly common occurrence, and often these accidents leave the child or children involved with debilitating personal injuries.
For more information about claiming financial compensation for injuries sustained by your child, contact Express today on 0161 904 4660 or complete our contact form and we will get back to you.
Claiming compensation for nursery and school accidents
If your child's nursery or school accident occurred as a result of another individual's negligence, be this in the form of poor safety measures, maintenance or supervision, you may be eligible to make a claim for compensation.
Typically, child accidents occurring whilst at school or nursery are the direct result of:
slips, trips or falls whilst on school property;
exposure to asbestos due to poor maintenance;
lifting and carrying heavy objects without proper supervision or instruction;
sporting injuries;
defective equipment, such as school chairs and tables;
food poisoning
The law surrounding compensation claims for nursery and school accidents is extremely complex. Thus, whatever the cause of your child's accident or illness, we recommend that you contact a personal injury solicitor to find out if you can claim compensation. The team at Express will also be able to explain the unique factors which apply to claiming compensation for children's accidents.
Contact Express Solicitors
If you suspect that an accident suffered whilst your child was at school or nursery was caused by another individuals' negligence, contact the personal injury solicitors at Express to find out if you can make a compensation claim.
Call us on 0161 904 4661
Lines are open now and our legal advisors are on standby to tell you if you can make a claim.
Start your claim online
Complete our simple form to receive a call back from our expert legal team.