Medical negligence claims
If you've suffered from medical negligence, we are here to listen to you. Contact our specialist legal team today to start your compensation claim for medical or clinical negligence.
Last Updated November 8th, 2023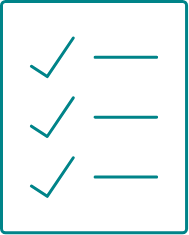 The most important things to remember when claiming for medical negligence are:
Medical professionals have a duty of care to protect you
You need to be able to prove damage and liability
You can claim on a no win, no fee basis
You generally have three years to make a claim
Your compensation depends on the seriousness of the injury and the impact on your life.
You'll claim more with us.
We have recovered an additional £21.2m more in compensation for clients who switched to us from their previous firm. Contact us now to discover the real value of your claim.
What different types of medical negligence can I claim for?
There are many different medical negligence claims you could make, relating to medication, surgery, childbirth, dental negligence, care homes and more. You can speak to our expert teams for more information on how to claim for:
There are many different medical negligence claims you could make. Medical negligence, or as it's sometimes called, clinical negligence can be claimed when the standard of care has fallen below an expected level.
This can include when medical misdiagnosis is made or if incorrect medication is prescribed, unsuccessful surgery is carried out, child birth, or when illnesses are missed such as cancer being misdiagnosed or when sepsis symptoms are ignored, sometimes leading to terminal illness.
You can claim against your negligence healthcare provider. This could be claiming against the NHS or a private doctor,  or if you've been in hospital, including A&E, a care home or from a visit to your GP or dentist.
You can also claim for surgical 'never events' including:
Operating on the wrong body part
Leaving a foreign body inside the patient's body
Organ perforation (piercing)
Cosmetic scarring or disfigurement
Long-term damage such as spinal injuries
Speak to our expert teams for more information on how to claim.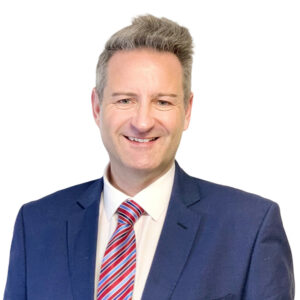 Get the best legal team on your side
Over 1,000 years of combined legal expertise
We'll get you more compensation than anyone else
Early payments to cover your expenses*
We win the cases other firms can't
Fully independent, and fully regulated.
* Where applicable
How do I make a medical negligence claim?
The first thing to do is to get in touch with us by phone. You should have copies of your medical records ready to discuss what happened. We'll listen to your evidence and then the claims process will take the following steps:
All medical records will be reviewed
Medical experts will be asked to report on the breach of duty and 'causation' (the extent of the damage)
We will assess your physical/psychological damage and decide if we think your healthcare provider is at fault. We will send them a claims letter outlining this.
Your healthcare provider will have four months to respond, during which we'll assess your condition and decide how much compensation you can claim.
If your healthcare provider admits fault, you will receive your compensation minus our fees. If not, there may be court proceedings.
Unlimited legal support.
That's right, we provide unlimited legal support for our prospective clients. Not sure if you have a claim, or if you even want to make a claim? You can speak with us for as long as you like and as many times as you like. We'll let you know your legal rights, completely free of charge and with no obligation to make a claim.
How do I prove medical negligence in the UK?
The key difference between standard personal injury and medical negligence claims is that you need to prove two things – firstly, that you suffered avoidable harm, and second, that your healthcare provider was at fault.
How do I know if I have grounds for a claim?
Medical negligence covers all medical professionals, including claims against NHS staff, private practice staff, GPs, pharmacists and dentists. If any of these professionals have acted in a way that caused unavoidable damage, you could have grounds to claim.
Generally, you'll need to be able to prove that there was some sort of medical error, for example wrong medication, misdiagnosis or surgical errors. Some of these may result in very serious consequences, such as facial scarring, which could cause psychological damage. We will assess all of these while working on your claim.
You can also act on someone else's behalf. This applies to under-18s, those who are 'mentally incapacitated' (for example, if they've had a brain injury) or those who have died due to negligence.
How do medical negligence solicitors prove my case?
Our expert solicitors may be able to take your case on a no win, no fee basis. We go above and beyond to get you the maximum amount of compensation possible. We'll examine three main things:
Breach of duty – proving that your healthcare provider failed to uphold their duty of care.
Causation – proving that the treatment you received made your health worse.
Damages – proving the full extent of the harm including physical and psychological harm.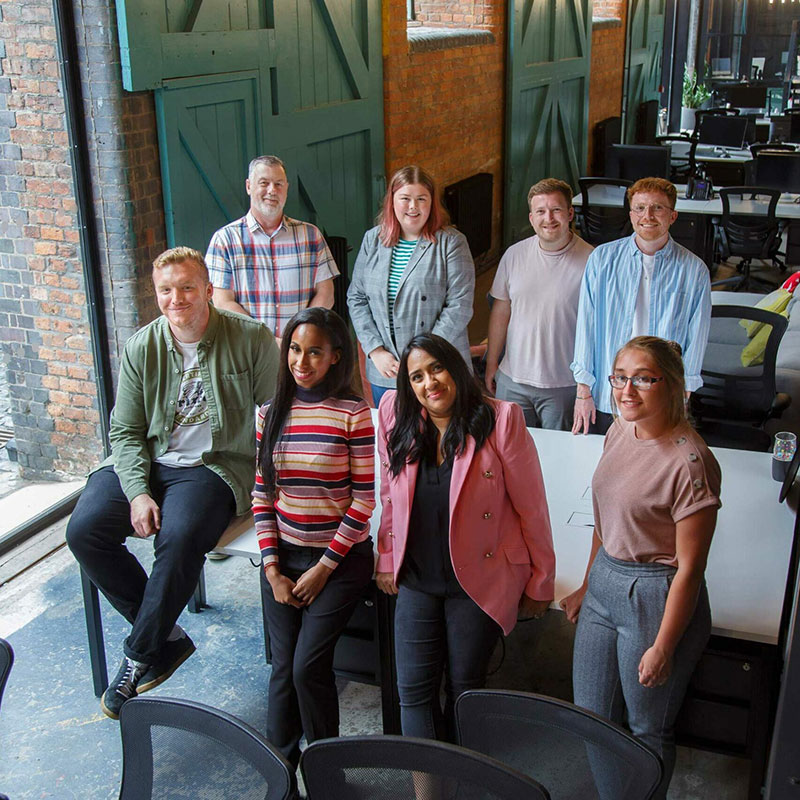 Join thousands who have claimed more after they switched to us.
We've claimed an extra £21,000 on average for each client who switched to us from their previous firm. Contact us now to discover the real value of your claim.
How difficult is it to prove medical negligence?
Medical negligence is one of the most difficult compensation claims, but it is not impossible. With the right evidence, medical negligence can be proven – for example, medication records and reports from other doctors.
You should be prepared for healthcare professionals to fight back, particularly if certain elements of your case have no evidence, such as unrecorded conversations with your GP. Likewise, there is often more than one person at fault. Cases can often result in court proceedings, so they may take a long time.
Your healthcare provider has four months to respond from the point of receiving a claims letter, so you may have to wait for some time. However, if the medical professional accepts liability, we may be able to offer early compensation (interim) payments. These are a small sum from your final compensation amount to tide you over.
How much could my medical negligence claim be worth?
Your final compensation amount will depend on a number of different factors – generally classed as 'general' and 'special' damages. General damages relate specifically to the physical damage you've suffered, for example, scarring after an operation.
Special damages account for everything else, such as psychological damage, loss of earnings, time taken off work and any changes to your life, for example, adding equipment to help you walk around the house.
While there's no set amount, we can refer to the Judicial Board Guidelines for guidance on payouts for specific injuries:
Injuries to internal organs could be as high as £146,000
Injuries which paralyse all or part of the body can range from £39,000 to £322,000
Injuries resulting in brain damage or sensory loss could be as high as £322,000
What is the average compensation for medical negligence in the UK?
According to the National Health Service Litigation Authority, the average payout in the UK is £50,000. However, compensation can range from £1,000 to six figures – in the most extreme cases, even seven.
Your total compensation amount will consider your 'general' damages – the harm you've suffered – and 'special' damages, such as:
Loss of earnings for time taken off work or lost benefits
Expenses for treatments such as travel to appointments
Expenses for adjustments to your car or home
Psychological damage as a result of your injury
Claims on behalf of those who have died due to medical negligence.
We specialise in going above the beyond to get you the settlement you deserve, taking into consideration every part of your life that has been affected long and short-term.
What are the time limits for making a medical negligence claim?
Generally, you will have three years from the date of your injury, or the date you found out that you had suffered medical negligence, to make a claim. The 'date you found out' relates to those who may not have realised that medical negligence made their injuries or illness worse.
There are two exceptions to this rule:
If the medical negligence claim involves a child, then you can claim on their behalf anytime up until their 18th After that date, they will have three years to make a claim themselves.
If you or the person you're claiming for is 'mentally incapacitated' – that is, unable to claim for reasons such as brain damage, then there is no time limit.
What information do i need to make a medical negligence claim?
We will need to be able to prove two things: that you were injured or made to feel unwell, and that your healthcare provider was at fault. To prove your injury, we can use the following as evidence:
A detailed email statement from you and any witnesses
A medical examination from an independent expert – we can recommend you a trusted specialist
Any photos where appropriate that can show the extent of the physical damage
To prove that your healthcare provider was at fault, we will need:
Copies of your GP and hospital records
Supporting evidence specific to your claim such as the wrong medication
Any other correspondence, for example letters from cosmetic surgeons.
The claim process
We are completely transparent with our clients. Not only do you know exactly how we're representing you, you'll also know exactly where you are in the claim process.

Consultation
Get impartial no win no fee legal guidance with a free initial no-obligation consultation.

On your side
We'll use our experience and expertise to build the strongest legal argument for your claim.

Supporting your claim
Including medical assessments to ensure your claim is valued correctly.

Litigation
We negotiate the maximum amount of compensation for you, representing you in court if needed.
What does the claims process involve?
A clinical negligence claim is successful when lawyers can convince medical professionals to admit liability – but you also need to prove that your health suffered due to their negligence. This can be a lengthy process, but it is worth it to get the settlement you deserve.
First, start by calling us. You should have as much evidence ready as possible, such as copies of medical records. We'd also encourage you to call us as soon as you feel well enough (or as soon as somebody can represent you).
We'll then send in one of our trusted medical advisors. They will run a report on the 'breach of duty' – showing that your healthcare provider failed – and a causation report to outline the damage. Once their reports come back and support claims for both liability and damage, we will send the organisation a 'Letter of Claim'.
By law, the organisation (the defendant) has four months to investigate the claim and admit liability. During this time, we will weigh up all the effects the injury has had on your life to come up with a settlement figure. If the organisation admits liability, then we can get your compensation payment to you quickly.
However, many organisations do not admit liability, so there is often a fourth step. If there is a dispute, there may be court proceedings. This might not result in a trial, but we will fight for you if it does need to go this far.
How long do medical negligence claims take?
There are several factors that can slow down medical negligence claims. The person you're claiming against has four months to respond to your claims, so you should be prepared to wait at least this long. Your claim may also take longer if you're very badly injured. We will be able to give you a clearer idea once the claim is underway.
We can often secure early compensation (interim) payments in serious cases to help you cover some of your day-to-day costs.
Can you make a no win, no fee medical negligence claim?
We aim to offer as many no win, no fee medical negligence claims as possible. This means that you will only have to pay your legal fees if we're successful – otherwise, you won't pay a penny. In some cases, the organisation you're claiming against will contribute to your legal fees.
Start your medical negligence compensation claim
For trusted legal guidance from one of the UK's leading personal injury solicitors, contact Express Solicitors today. We're here to help you get the compensation you deserve and settle your medical compensation claim without stress.
Frequently asked questions about claiming compensation for medical negligence
What is "causation" in medical negligence?
This is a legal term which refers to the extent of the damage caused by negligence. We would take into consideration worsening symptoms over time to get you the most compensation possible.
How much does it cost to make a medical negligence claim?
The majority of our clinical negligence claims are no win, no fee, which means you'll only pay if you win. If you don't qualify, you may be able to use Legal Aid.
Will I have to go to court?
This is rare, and while court summons can happen, trials rarely take place. In the unlikely event that you are asked to go to court, our friendly medical negligence solicitors will be with you every step of the way.
Will I need a medical examination?
Yes, you will. We'll need our independent advisors to examine your condition and present this as evidence. This is known as a 'medico' legal report.
How do I make a claim on my child's behalf?
By law, children under 18 cannot represent themselves. A trusted guardian, parent or grandparent can contact us instead. This is known as a 'litigation friend'.
When do you need a medical inquest solicitor?
In the unfortunate case of death by medical negligence, you may need an inquest solicitor. This is to find out where, when and how somebody died, to find facts that may support your case.
What happens at an inquest?
Coroner staff will first need to interview witnesses and take statements. The family of the deceased may have their own legal representation, which we can also help you with. Witnesses will be asked questions under oath such as the cause of death and how this happened. You can opt to have a solicitor represent you instead so that you do not have to undergo unnecessary distress.
Will my medical negligence claim take money directly out of the NHS budget?
Compensation does not come directly from the NHS budget, but rather, from NHS Resolution. This acts as an insurance company, and is funded by individual NHS Trusts around the country. NHS Trusts are funded by taxpayers, so there are always funds to cover this insurance.
What if I have a medical negligence claim against a private healthcare provider?
In these cases, rather than dealing with the NHS, we will follow General Medical Council guidelines. These state that all those working in private healthcare must have their own Liability Insurance, which will cover the cost of compensation claims.
What will happen to the medical professional who treated me if my clinical negligence claim is successful?
Your claim is separate from the individual medical professional who treated you – we are claiming against the organisation, not the individual. However, there are exceptions to this, such as in very serious cases which may involve one specific individual or repeat offender. You may receive a formal apology, but it is up to the organisation as to how they deal with individuals involved.
Will a medical negligence claim affect my current treatment?
It is against the law for a hospital or GP to refuse to treat you due to an ongoing complaint. However, it's understandable that you may not feel comfortable being treated by the same organisation, in which case you are within your rights to go elsewhere.
Call us on 0161 904 4661
Lines are open now and our legal advisors are on standby to tell you if you can make a claim.
Start your claim online
Complete our simple form to receive a call back from our expert legal team.