Taxi accident compensation claims
You deserve to feel safe when using a taxi service. If you've suffered an injury, you may be able to make a taxi accident claim. Contact the expert team at Expert Solicitors to start your no win, no fee compensation claim.
Last updated on September 8th, 2021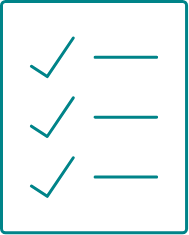 The most important things to remember when making a taxi accident claim:
You should collect as much evidence as possible at the scene
You have three years to make a claim, subject to some exceptions
You can claim if you were partly at fault, such as not wearing a seatbelt
You can claim for 'hit and run' collisions
You can claim on a no win, no fee basis.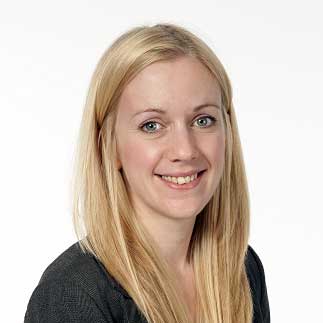 Get the best legal team on your side
Over 1,000 years of combined legal expertise
We'll get you more compensation than anyone else
Early payments to cover your expenses*
We win the cases other firms can't
Fully independent, and fully regulated.
* Where applicable
Who can claim for a taxi accident?
You can claim for a taxi accident whether you were driving the cab, riding as a passenger, or if you were involved in a collision – for example, if you're another driver, pedestrian or cyclist.
In some circumstances, the cause of the taxi accident may not be another road user, for example, if the roads were poorly maintained. In these cases, you could claim against an organisation such as a local council or the Highways Agency.
What you can claim for
After a taxi accident, you can claim for two types of damage:
General damages – physical injuries
Special damages – financial losses such as payments for medical treatment.
We'll process your no win, no fee taxi accident claim based on both these types of damages. Specifically, we will assess the following to support your claim:
Damages to your vehicle/belongings if you were hit by a taxi
Physical injury and mental trauma
Medical bills and prescription costs
Travel costs for medical treatments
Lifestyle changes such as home adaptations
Loss of earnings through time off work.
We understand the financial impact of an accident.
In 99% of cases, we recovered more compensation than the insurer's first offer. We'll provide financial security with our interim payments wherever possible, meaning you don't need to rush into an offer that is lower than you're legally entitled to.
What are the average compensation amounts for a taxi accident claim?
While there are no fixed compensation amounts for no win, no fee taxi compensation claims, we will always do our best to get you the largest settlement possible. We will calculate your compensation based on your physical injury, mental trauma, and any effects it has on your life such as losing a job.
The Judicial Board Guidelines offer estimated compensation amounts based on physical injuries:
Injuries to the legs and feet: from £5,000 up to £200,000
Injuries to the back and neck: from £2,000 up to £128,000
Injuries to the head or brain: from £5,000 to £322,000.
However, these are only physical injuries, not mental trauma or other long-term effects. Physical injuries are known as 'general damages', while any loss of earnings, such as job losses, are known as 'special damages'. We'll factor all of this in when processing your taxi accident claim.
How long do I have to make a taxi accident claim?
Generally, you can make a taxi compensation claim for up to three years after the incident, or three years after you were diagnosed with an injury connected with it. For example, your doctor may identify a back injury that was linked to a crash, or you may have made an existing injury worse.
The exceptions to this rule are for under-18s, the mentally incapacitated, and those travelling abroad. If you were under 18 when you were harmed, you can have a legal representative or guardian up until your 18th birthday, after which you can claim for yourself until you reach 21. If you suffered brain damage that left you mentally incapacitated, there are no time limits.
If the taxi accident happened abroad, international claiming laws may differ. We can help you with this when you call us to start your no win, no fee claim.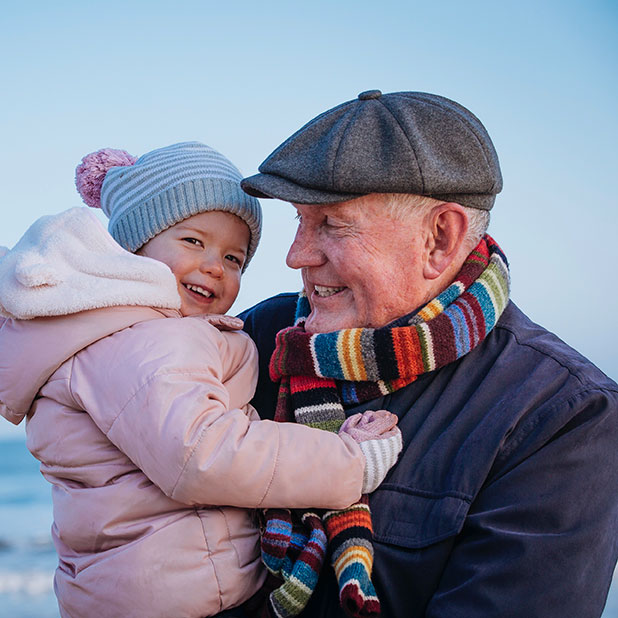 Unlimited legal support.
That's right, we provide unlimited legal support for our prospective clients. Not sure if you have a claim, or if you even want to make a claim? You can speak with us for as long as you like and as many times as you like. We'll let you know your legal rights, completely free of charge and with no obligation to make a claim.
Common injuries caused by taxi accidents
The commonest cause of car accident injuries is whiplash, which affects the neck if it's jolted out of position in a sudden movement, like a collision.  However, taxi injuries can vary in severity, and you could make a compensation claim for:
Cuts and bruises
Fractures or broken bones
Scarring
Herniated discs
Soft tissue damage
Internal injury
Spinal injuries
Head injuries.
The more serious your taxi accident injury, the higher your settlement will be in your compensation claim. We will assess your taxi claim based on your physical injury and the long-lasting damage it has on your life.
What to do after a taxi accident
If you've been injured in a cab accident, your first priority is to stay safe. Keep calm and do not abuse other road users or apologise – both of these could harm any insurance claims. Firstly, move away from the road if you can and call an ambulance. Even if you are relatively unharmed, you should always seek medical attention.
Call the police and ask them to take down details of the incident to write up in a report. This can help you when we're presenting evidence for your taxi accident compensation claim.
When it's safe to do so, gather insurance and contact details of any other drivers involved. If you're a passenger, you can ask the cab driver for his/her details. The police may also be able to help you gather evidence such as CCTV, so ask about this if possible. They may also be able to get you home safely. When, and only when you feel ready to do so, call Express Solicitors to start your no win, no fee taxi accident compensation claim.
How to make a taxi accident compensation claim
You can start to build your taxi accident claim at the scene of the accident. After you speak to the police, ask any witnesses if they would be willing to make a statement. They can do this over email.
After the accident, you should always get a medical report – even if you feel well. Keep a copy of your medical notes, as these can be used as evidence. Ask the police for access to CCTV footage. This may all sound overwhelming, and we understand that not all evidence can be gathered at once. Our expert taxi accident solicitor team can help you to gather this.
Your taxi compensation claim will start with a free consultation on the phone. Once we have all the evidence you can provide, we'll start to build your claim. We may ask for further evidence of any financial losses such as time off work – this is all to make sure you get the largest amount of compensation possible. We also advise that you collect any witness statements as soon as possible while they are fresh in the witness' mind.
We'll use all of this to build your claim, looking at the physical damage you've suffered, the financial losses, and the long-term impacts on your life.
What evidence do I need for a taxi accident claim?
While it may not be possible to gather all evidence for your taxi claim straight away, you should gather as much as you can. We can help you to provide evidence including:
Medical reports
Police write-ups
Proof of financial losses such as time off work or medical receipts
Insurance details of drivers involved
Photographs and CCTV footage
A diary of events following the accident.
We will be patient with you and support you to build your taxi accident claim wherever we can. The better your evidence, the higher the compensation amount – which is why we're here to help.
Frequently asked questions about claiming for an taxi accident
How long does a taxi accident claim take?
Road traffic accident claims usually take around four to nine months to settle, but please be aware that in some cases, they can take much longer. This is because we go above and beyond, sourcing evidence to get you the largest pay-out possible. Claims may also take longer if the person or organisation you're claiming against disputes them.
Do I need to have a medical?
We would advise you have a medical after your taxi accident, even if you were not seriously injured. We can use this as evidence to support your case. In some cases, the person or organisation you're claiming against may ask for a second medical. We will always do our best to make this as quick and comfortable as possible for you.
Who pays my taxi compensation claim?
Who pays your taxi claim depends on whose fault the accident was. If it was another driver, it will come out of their car insurance. If it was the taxi driver's fault, then it would come out of that taxi firm's public liability insurance. If they were self-employed, it would come out of their personal insurance. If the road conditions were bad and you sue an organisation, the money will come out of their public liability insurance.
Will I have to go to court?
It is very rare that you will have to go to court – most insurers prefer to settle out of court, so less than 1% of cases go this way. In the very unlikely event this does happen, we will provide you with a legal representative and make sure you're comfortable throughout.
Can I claim for a taxi accident caused by road conditions?
If you were harmed in a taxi accident caused by a poorly maintained road, you may be able to claim. Your claim would be against a local council or the Highways Agency. We can help you to check records to see when these roads were last inspected.
What are split liability taxi accident claims?
A split liability taxi accident claim is when two or more people agree to share the blame. For example, if you were a passenger not wearing a seatbelt but your driver was not showing due care and attention, you could both claim. The compensation you receive relies on the ratio of the split. If you agree you are both half at fault, for example, you'll be entitled to receive 50% of the claim each.
Can I claim if the taxi driver was uninsured?
If your taxi driver or another road user was not insured, you could still make a claim. In this case, your claim would go through the Motor Insurers' Bureau – an organisation set up to help individuals in these situations. We can make this claim on your behalf.
Why claim with Express Solicitors?
Our expert legal teams offer more than 20 years' experience settling taxi accident claims just like yours on a no win, no fee basis. If you've been turned away by other firms or if you're starting from scratch, we can help. We go above and beyond to make sure your taxi claim covers not just physical damage, but the long-term effects on your life.
You may also qualify for 'interim payments', which are early compensation payments to tide you over while you're waiting for your settlement. We'll listen to your story sensitively and make the claims process as simple as possible. You deserve to feel safe – get started with your taxi accident claim today at Express Solicitors.
Call us on 0161 904 4661
Lines are open now and our legal advisors are on standby to tell you if you can make a claim.
Start your claim online
Complete our simple form to receive a call back from our expert legal team.