Claim compensation for industrial deafness
If you have suffered hearing loss due to your working environment you may be entitled to claim industrial deafness compensation. Contact Express today.
Last updated on May 4th, 2022.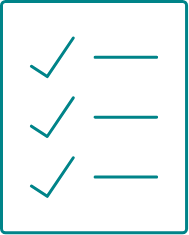 Key points to consider when claiming for industrial deafness compensation
You can claim under UK noise regulations
You have three years from the date of diagnosis or accident to claim
You will need medical records as supporting evidence
Your employer has a duty of care to keep you safe
You can claim on a no win, no fee basis.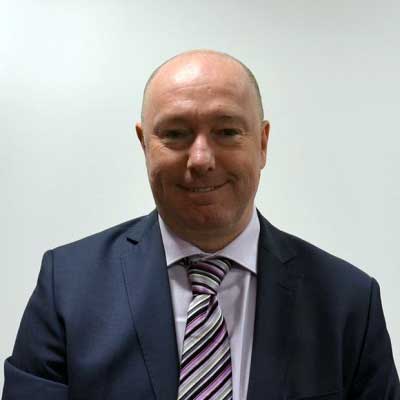 Get the best legal team on your side
Over 1,000 years of combined legal expertise
We'll get you more compensation than anyone else
Early payments to cover your expenses*
We win the cases other firms can't
Fully independent, and fully regulated.
* Where applicable
How common is noise induced hearing loss?
The national charity Action on Hearing Loss states that exposure to loud noise is the second biggest cause of hearing loss. While it cannot be cured, many people who have been exposed to high volumes may find that a hearing aid can help.
Hearing loss compensation can help to cover the cost of hearing aids, as well as hearing therapy and lip-reading classes. Speak to our sensitive, expert lawyer team today to start your hearing loss claims.
What is your employer's legal responsibility?
Your employer has a legal obligation under the Health and Safety at Work Act 1974 to keep you safe. In industries such as construction and mining, noise is part of the job. Industrial deafness claims are most common in these types of jobs, but that does not mean that hearing loss should be acceptable. With the right training and personal protective equipment, your hearing should be protected.
In addition to the Health and Safety at Work Act, the Control of Noise at Work Regulation was introduced in 2005. The regulation helps to protect workers from excessive noise, and states that:
Employers are responsible for giving their workers a risk-free environment
Employees should take all reasonable steps to avoid workplace accidents and other safety hazards
Employers should provide adequate training for noise protection
Employers must offer appropriate protective equipment.
Specifically, if noise levels are higher than 80dB, employers must put measures in place, for example, offering ear protectors. If this equipment is not provided in loud environments, employees may have grounds for a hearing loss compensation claim.
How to claim for an accident at work
Want to know more about claiming for an accident at work. Jargon free, we'll explain your legal rights, letting you know everything you need to know about claiming.
How much compensation can I claim for an accident at work?
Read our accident at work legal guide to understand your legal rights and how much compensation you may be able to claim.
What are the symptoms of industrial deafness?
You may not notice hearing loss straight away – it comes on gradually and can be identified by symptoms such as:
Asking people to repeat themselves or missing parts of the conversation
Lack of hearing in one or both ears
Ringing, buzzing or hissing noises
Struggling when there is background noise
Turning up the television.
Adjusting to impaired hearing can take a huge toll on your mental health. You may also have had to change your lifestyle, for example, changing your job, as you struggle with your hearing. At Express Solicitors, we understand hearing loss claims just like yours and will do everything we can to get you the compensation you deserve.
What is tinnitus?
Tinnitus is another symptom of hearing damage due to working in loud environments, and can be used in hearing loss compensation claims. It is most commonly noted as a ringing, buzzing or white noise in the ears.
Tinnitus is caused by damage to the cochlea – the inner ear. When the cells in the cochlea are damaged, the break seeks sound from elsewhere in the body, which results in this ringing sound. While tinnitus can have many causes, it's very common for those who work in industries such as:
Construction
Engineering
Factories
Mills
Power stations
Processing
Quarrying
Shipbuilding
Steelworks
Stone cutting
Textile mills
Whatever your industry, we can help you to make industrial deafness claims and tinnitus compensation claims.
You'll claim more with us.
We have recovered an additional £21.2m more in compensation for clients who switched to us from their previous firm. Contact us now to discover the real value of your claim.
How much noise is too much noise?
We measure noise levels in decibels (dB). According to Action on Hearing Loss, the level at which hearing starts to become damaged is 85dB. By comparison, an aeroplane taking off 100m away measures at 130dB.
If your workplace noise levels reach 80dB, your employer has a legal obligation to assess the risks to your hearing and put in protective measures if necessary. This includes:
Running risk assessments for noise hazards
Reducing noise exposure where possible
Offering hearing protection if exposure cannot be reduced
Not exceeding the legal limits.
The legal limits are known as 'exposure limit values'. By law, workers should not have a daily or weekly exposure of more than 87dB without protection. Noise levels can also not exceed 140 dB legally. We can help you to find evidence to suggest that your employer did not follow these rules, resulting in your hearing loss.
How much compensation could I receive for an industrial deafness claim?
How much a hearing loss claim is worth depends on a variety of circumstances. There is no set amount for hearing loss compensation claims. Rather, we will assess your case on an individual basis and advise an amount based on three things:
Physical damage (known as 'general damages' in legal terms)
Financial losses, for example, hearing aids (known as 'special damages')
Any long-term impacts on your life, for example, changing jobs.
While your individual industrial deafness claims may vary, the Judicial Board Guidelines have figures for specific kinds of personal injury, based on historical cases:
Slight noise induced hearing loss or tinnitus ranges from £6,000 to £13,000
Moderate to severe tinnitus and hearing loss ranges from £13,000 to £42,000
Total loss of hearing in one ear ranges from £29,000 to £42,000
Total deafness ranges from £85,000 to £102,000
Total deafness and loss of speech range from £102,000 to £132,000.
Our expert hearing loss solicitors will be able to guide you on what you can claim once we know all the details of your case.
We understand the financial impact of an accident.
In 99% of cases, we recovered more compensation than the insurer's first offer. We'll provide financial security with our interim payments wherever possible, meaning you don't need to rush into an offer that is lower than you're legally entitled to.
How to claim for industrial deafness
You might be feeling anxious about making a hearing loss claim, particularly against an employer. We will make the process as easy as possible for you – by law, your employer cannot dismiss you or treat you differently for making a claim.
We can offer no win, no fee industrial deafness claims, which means you only pay legal fees if your case is successful. Compensation can help you to get the apology you deserve, and to cover any losses you may have faced.
For example, your hearing loss compensation may cover:
Loss of earnings for time off work
Loss of earnings due to changing job roles
Medical bills and hearing aids
Speech therapy or rehabilitative therapy.
We also understand that hearing loss can have a profound impact on your life. Our assessment will cover the psychological damage you've suffered, from losing your job to not being able to interact in social situations. You deserve to get back on your feet, and financial compensation can be the first step.
What is the time limit for claiming for industrial deafness compensation?
Like other industrial disease claims, your hearing loss might not start straight away – but the time limit to claim is generally three years. However, unlike a simple one-off accident, where you would have to claim from the date of the injury, you can claim from the date of your diagnosis.
So, for example, if you start to notice hearing loss symptoms and visit a doctor, he or she may attribute the symptoms to your job. You will then have three years from the date of your diagnosis to make a claim. We always advise making a claim as soon as possible, and we can help you to gather the evidence you need.
How Express Solicitors can help with your industrial deafness claim?
Our expert industrial deafness solicitors have dealt with hundreds of claims just like yours. We specialise in taking on the legal cases that other solicitors cannot, so we will leave no stone unturned when it comes to getting the biggest settlement possible.
We handle the majority of our hearing loss compensation claims on a no win, no fee basis, so you won't be financially liable when you enquire. We'll help you to recover the cost of hearing aids and generally get your life back on track, as well as finding evidence to support your claim. Whatever your questions, we will answer them in a professional and sensitive manner. Contact us today to start your hearing loss claim and get the compensation you deserve.
Frequently asked questions
How long will my hearing loss claim take?
While there is no set time limit for hearing loss claims, we try to settle all cases within six months. This can be quicker if your employer admits liability, or slower if they do not. Likewise, if your employer is no longer in business, your claim may take longer. We will keep you updated throughout the process.
Do I need to attend a medical?
We may ask for a medical so that we can use the records to support your claim. If your employer is still in business, they may ask for an additional medical as part of their defence. We will keep you informed and make sure you're comfortable throughout this process.
Who pays the compensation for my industrial deafness claim?
You may be feeling anxious about claiming against an employer, particularly if you're still working for them. However, the settlement does not come from the business or the individual, but rather, the employer's liability insurance. It will have no effect on the business and your employer is not legally allowed to dismiss you or treat you differently for making a hearing loss claim.
The company I was working for is no longer in business. Can I still claim?
You can still make a claim. Our trained solicitors will research your ex-employer and find out who their insurer was to get you the compensation you deserve.
Can I claim if I am self-employed or work zero hours?
You can still claim if you were not a full-time employee. It is your employer's responsibility to keep you safe and well trained, regardless of your employment contract. Likewise, you can also claim if you were visiting the site and suffered hearing loss.
Call us on 0161 904 4661
Lines are open now and our legal advisors are on standby to tell you if you can make a claim.
Start your claim online
Complete our simple form to receive a call back from our expert legal team.