Eye injury compensation and loss of sight claims
Damaging or losing your sight suddenly is a life-altering experience. At Express Solicitors, we can guide you through eye injury compensation to help reclaim the losses from this devastating injury. Contact us today for a no win, no fee claim, so that your future can look a little brighter.
Last updated on May 4th, 2022.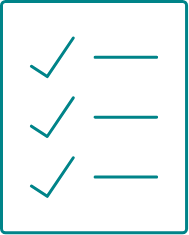 The most important things to remember when making eye injury claims:
You can claim if you suffered an eye injury that wasn't your fault
You can claim if you should have been provided with safety measures
You can claim on a no win, no fee basis
You can claim if you suffered an eye injury during surgery
You generally have three years to make a claim.
You'll claim more with us.
We have recovered an additional £21.2m more in compensation for clients who switched to us from their previous firm.
Contact us now to discover the real value of your claim.
How much can I claim for an eye injury?
As with all injuries, pay-out amounts vary for an eye injury. As a guideline, an eye injury that recovers within weeks could be worth up to £3,000. A total loss of sight in one eye could be worth up to £50,000, and a total loss in both might be worth up to £250,000.
These are just guidelines. More important is the seriousness and permanence of the injury, and the financial burden placed on you. At Express Solicitors, we'll talk it all through with you, and calculate a pay-out figure based on your experience during and after the accident.
Compensation amounts are based on three factors:
• General damages – the pain, suffering, and inconvenience of the injury itself
• Special damages – the things that led to financial losses. This could include time off work, or travel expenses to and from hospital appointments
• Long-term impacts on life – the major changes to your life your injury caused. These are usually permanent, and include adjustments to your home, and having to change jobs.
At Express Solicitors, we understand that eye injuries can have serious impacts on your day-to-day life. We'll fight to win you a pay-out that reflects all aspects of your experience.
What are the time limits for making eye injury compensation claims?
There is generally a three-year time limit on eye injury compensation claims. This limit usually starts from the 'date of knowledge' – when you became aware of the problem. Most of the time, this will be the day of your accident. It is important to get in touch with a solicitor, such as Express Solicitors, as soon as possible, so we can get started on your eye injury claim.
If a child suffers an eye injury and needs to make a claim, there is no time limit until their 18th birthday. Until then, you can deal with us on their behalf as their 'litigation friend.' After their 18th birthday, they then have until their 21st birthday to make their claim.
How to claim for personal injury compensation
Want to know more about claiming for a personal injury? Jargon free, we'll explain your legal rights, letting you know everything you need to know about claiming.
How much compensation can I claim for a personal injury?
Read our personal injury legal guides to understand your legal rights and how much compensation you may be able to claim.
What are some examples of eye injury claims?
Eye injuries can range from minor wounds to permanent blindness and can be caused by many different hazards.
Laser eye surgery claims
Laser eye surgery is a popular and routine procedure. It does also carry risks, and a very small minority of patients have been left with scars, distorted vision, and 'floaters,' dots or lines in the eye. If you were not properly warned of the risks involved, you may able to make an eye injury compensation claim.
Surgical anaesthesia claims
Surgical anaesthesia claims cover injuries to the eye whilst you're under anaesthetic. Sometimes, under general anaesthetic (when you are put to sleep for surgery), your eyes do not close properly. This can lead to dryness of the eye, and possible injuries such as a scratched cornea. Anaesthetic can also, in extremely rare instances, cause full loss of sight.
Chemical substances in the eye
If you get shampoo in your eye, it can sting but is usually quite harmless. Getting other chemicals in your eye can be much more serious. Poor storage or spraying accidents can lead to terrible damage to eyes, and an accident requires immediate attention.
Scratched cornea
A scratched cornea is a common, but serious eye injury. Your cornea is transparent, and right at the front of your eye, so it is easy to damage. A poke in the eye, or a scratch from a sharp object can harm corneas.
Foreign objects in the eye
Getting an object stuck in your eye can be painful and scary. Anyone who wears contact lenses knows how difficult getting one stuck is. If a foreign object gets deep into an eye, it can cause major damage.
Eye swelling
Blunt force to the head can cause a swelling in the eye area – the most obvious example being a black eye. Sometimes, the force is so hard that major damage is done. A hard knock could lead to detached retinas, which can seriously impair sight. A bad fall can cause a fractured eye socket – very painful, and dangerous to vision.
What help is available after an eye injury?
Thankfully, help is available after an eye injury. Charities like Moorfields Eye Charity offer advice and support for recovery. At Express Solicitors, we fight to get you a pay-out that covers your additional costs, and your lost income. We may even be able to achieve an early compensation payment, to tide you over until your claim is fully settled.
Your additional costs may include transport costs, especially if you can no longer drive. You might even have to pay for additional surgery, especially if you're one of the many people stuck on a waiting list. The most terrible injuries might need prosthetics, changes to your home, or an assistance dog.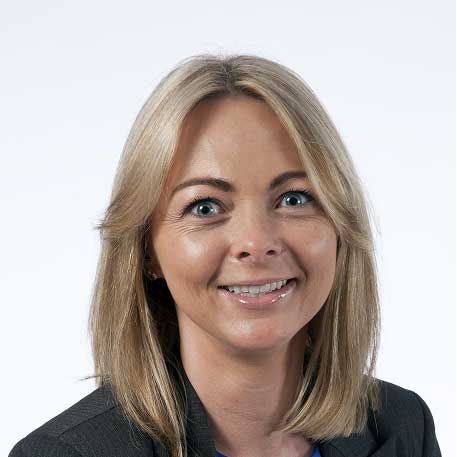 Get the best legal team on your side
Over 1,000 years of combined legal expertise
We'll get you more compensation than anyone else
Early payments to cover your expenses*
We win the cases other firms can't
Fully independent, and fully regulated.
* Where applicable
How long do eye injury compensation claims take to settle?
Eye injury compensation claims can take anywhere from a few months to a couple of years to settle. It depends on how complex your case is, how bad your injury is, and how obvious it is who is at fault. For example, a personal injury claim might take between four to nine months, because it is usually obvious that someone was negligent. Medical negligence claims can be a lot more complicated, because doctors and surgeons will make every effort not to be negligent. These cases can take a couple of years.
How do I make an eye injury claim?
Eye injury claims can be complex, but with Express Solicitors, making a claim with us couldn't be more straightforward. First, we'll listen to the story of your accident, and get a good understanding of what happened, how much you suffered, and the effects on your life.
Secondly, we'll gather evidence to support your claim. We'll help you to gather photos of the scene, records of your accident, and witness details, as well as records such as your company's accident log.
Thirdly, we'll submit your claim to the right people – this is usually an insurance company. Companies and local authorities usually carry public liability insurance, for example. In the meantime, we'll calculate the appropriate compensation pay-out, based on how seriously your injury affected your life.
Finally, the insurance company needs to accept responsibility and agree to a pay-out. With our no win, no fee claims, you can rest assured of how confident we are in your case. If they don't accept, we'll negotiate on your behalf, and will fight to win what you deserve.
Get in touch with Express Solicitors today – the sooner we can get started, the better your case will be.
Call us on 0161 904 4661
Lines are open now and our legal advisors are on standby to tell you if you can make a claim.
Start your claim online
Complete our simple form to receive a call back from our expert legal team.