How to claim compensation for warehouse or factory accidents and injuries
Have you been injured in a factory or warehouse accident? Speak to the factory accident claims team at Express Solicitors to start your no win, no fee compensation claim today.
Last updated on April 26th, 2021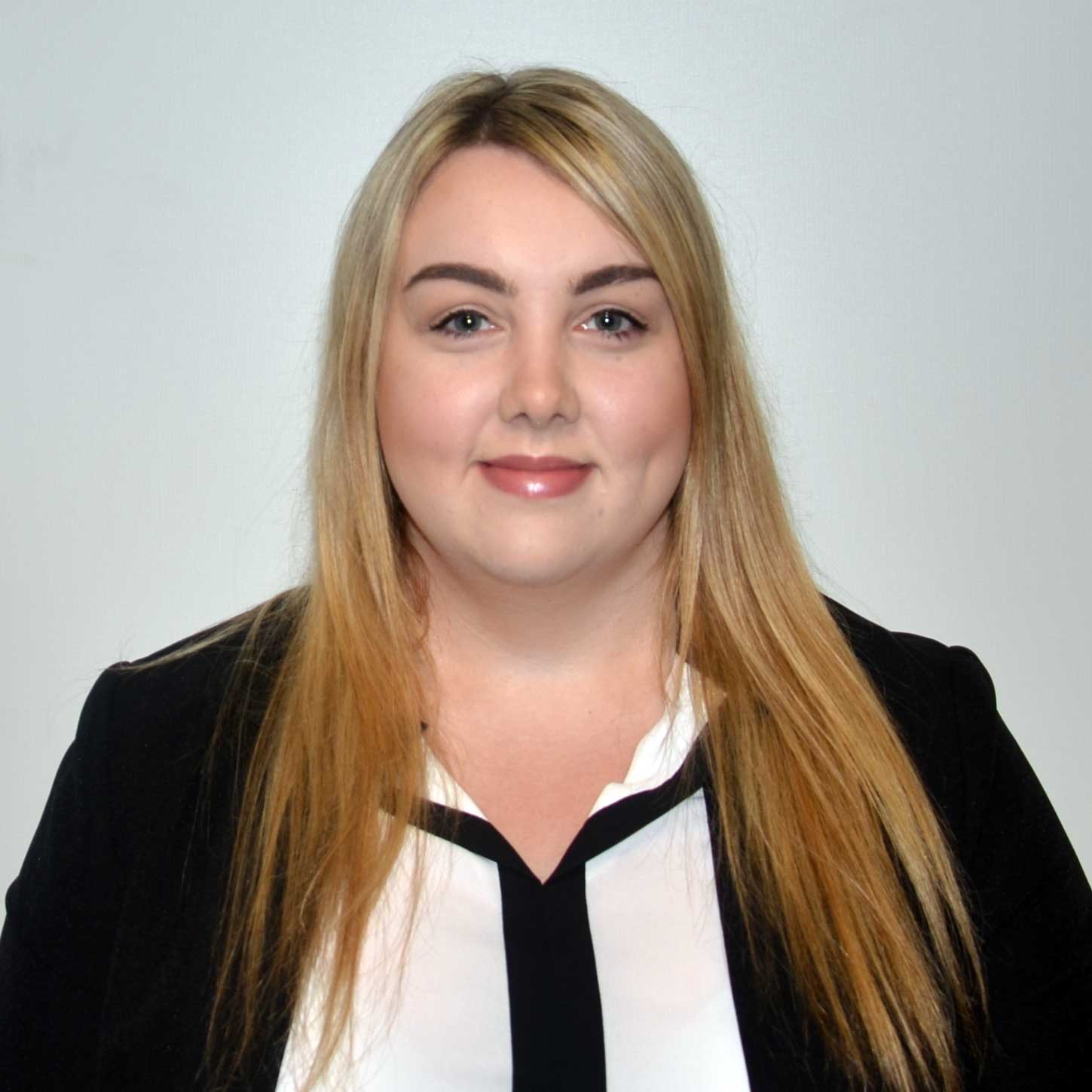 Get the best legal team on your side
Over 1,000 years of combined legal expertise
We'll get you more compensation than anyone else
Early payments to cover your expenses*
We win the cases other firms can't
Fully independent, and fully regulated.
* Where applicable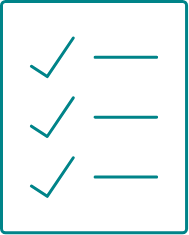 The most important things to remember when making a warehouse or factory accident claim:
The Health and Safety Executive states that your employer has a duty of care
You can claim for warehouse accident injuries if you were not trained, or left at risk
You can claim even if another employee caused the injury
You generally have three years to make a claim
You can claim on a no win, no fee basis.
What are factory accident claims?
Factory and warehouse accident claims are some of the most common of all accident at work compensation claims. No matter where you work, be it a construction site or an office, there is an element of risk. Under the Health and Safety at Work Act 1974, your employer has a legal obligation to keep your workplace safe. In hazardous zones such as warehouses, these responsibilities go even further, for example:
Providing adequate training for all machinery
Inspecting machinery and making sure broken equipment is not in use
Carrying out risk assessments for hazards.
The most common warehouse and factory accident claims are for:
Slips, trips and falls
Warehouse and factory floors may be wet, uneven, or cluttered with trip hazards that lead to slips or fall injuries.
Falls from a height
You could make a warehouse accident claim if your employer has not given you adequate safety equipment or trained you to work at a height.
Falling objects
Warehouses often store items at a height. If your employer has failed to make sure items are stored correctly, this could result in a falling object injury. Similarly, if shelves are overloaded or not assembled correctly, this could be dangerous.
You'll claim more with us.
We have recovered an additional £21.2m more in compensation for clients who switched to us from their previous firm. Contact us now to discover the real value of your claim.
Warehouse accidents with forklifts
Forklifts are potentially very dangerous pieces of machinery. If you have not been trained appropriately, or the forklift is faulty, you may suffer an injury and could claim for compensation.
Faulty equipment
There are many faulty equipment compensation claims each year, for example, through electric shock caused by faulty wiring.
Exposure to harmful substances
Your employer must give you COSHH (Control of Substances Hazardous to Health) training where appropriate, providing personal protective equipment when needed and storing chemicals safely. Exposure may lead to chemical burns or breathing problems.
Injuries in warehouse accidents
Warehouse accidents can be minor, life-changing, or in some cases, fatal. Our expert solicitors will assess your compensation claim based on the severity of your injury and how it has impacted your life.
Some of the most common warehouse accident claims are for:
Manual handling or repetitive strain (heavy lifting or strain from repeated activities)
Cuts and bruises
Shoulder and arm injuries from lifting
Neck and back injuries from lifting
Foot and toe injuries from dropping heavy loads
Sprains, fractures and breaks from falls or falling objects
Chemical burns or exposure such as asbestos
Electrocution from faulty equipment
Crushing injuries from equipment or falls
Hearing damage from noise exposure
Vibration damage from overuse of tools
Brain damage from falling objects or falls
Death from injuries.
With moving vehicles, objects at a height, machinery and potentially dangerous chemicals, warehouses and factories are extremely dangerous places to work in. That's why your employer has a legal obligation to follow all government safety guidelines. If they do not, and you suffer an injury act work, we can help you make a compensation claim.
Warehouse accident forklift claims
One of the biggest hazards in a warehouse is the forklift, which can cause accidents for many reasons:
Inadequate training could lead to loss of control of the vehicle and result in injury.
Driving with a load elevated could upset the balance and cause objects to fall
Driving with more than one operator is not recommended and could be distracting or dangerous
Driving at speed could cause the driver to lose control and hurt somebody
Lack of crash barriers around the warehouse could make the impacts of crashes worse.
Your employer will have to consider all of these in risk assessments, which are essential as part of the Health and Safety at Work Act 1974. If you feel your employer has not acknowledged these responsibilities, you could make a forklift accident claim.
We understand the financial impact of an accident.
In 99% of cases, we recovered more compensation than the insurer's first offer. We'll provide financial security with our interim payments wherever possible, meaning you don't need to rush into an offer that is lower than you're legally entitled to.
Back injury claims
Another common warehouse injury compensation claim is for back injuries. These usually relate to manual handling – when an employee has not been trained properly to lift or move heavy loads. However, they can also be caused by falling objects or even crushing injuries.
You can make a warehouse injury claim even if you were carrying the object yourself. If you did not receive proper manual handling training, you could make a claim for personal injury, which would come out of your employer's liability insurance. Your employer has a legal responsibility to keep you safe – whether that's preventing falling objects, or training you to lift.
Manual handling
By law, all warehouse operatives must undergo manual handling training. The Manual Handling Operations Regulations 1992 state that workers must be trained in heavy lifting. Employers should also reduce the need for manual handling, and minimise risk when it is required. This may involve using machinery to assist workers.
Manual handling injuries are very common, affecting the back, foot and upper limbs. If your employer has failed to provide you manual handling training and you have been injured, you could claim for compensation.
Slips and trips
Slips, trips and falls are the most common warehouse accident claims simply because of the sheer number of hazards in the workplace. It is your employer's responsibility to keep this to a minimum with risk assessments. For example, they may need wet floor signs or to eliminate tripping hazards from the warehouse or factory floors.
As an employee, it is your duty to keep your environment tidy, but your employer would be responsible if you did suffer an accident. Even if your fall was caused by another employee, you could make a claim against your employer's liability insurance for failing to keep the workplace safe.
Employers should look out for warehouse hazards such as:
Spillages
Trip hazards in walkways such as boxes or cables
Poor lighting
Objects at a height.
If you're not sure who was at fault, speak to the Express Solicitors team. We specialise in factory accident claims, and no matter how small your injury may seem, we can help you to get the biggest compensation settlement possible – no win, no fee.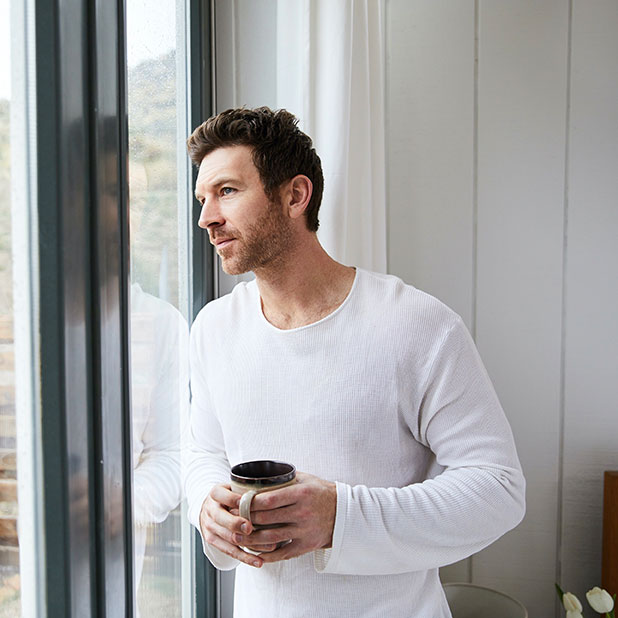 Unlimited legal support.
That's right, we provide unlimited legal support for our prospective clients. Not sure if you have a claim, or if you even want to make a claim? You can speak with us for as long as you like and as many times as you like. We'll let you know your legal rights, completely free of charge and with no obligation to make a claim.
Your employer's duty of care
Under the Management of Health and Safety at Work Regulations 1999 and the Manual Handling Operations Regulations 1992, your employer has a duty of care to keep you safe. This includes identifying hazards, minimising risks and providing training. Failure to adhere to any of these could result in injury, leading to factory accident claims.
Under these laws, your employer must:
Ensure the health and welfare of employees 'so far as is reasonably practicable'
Assess risks to staff and visitors
Prevent risks where possible
Offer safe equipment and work systems
Providing training and information (signage etc.) to keep staff safe
Make sure workforce and health and safety representatives have their say on health and safety issues
Where possible, reduce the need for and risks of manual handling
Review performance and training
Make sure their staff are following strict safety guidelines, and not risking the welfare of others.
If you're been injured in a warehouse accident that wasn't your fault and feel your employer was to blame, you may be able to claim no win, no fee compensation.
The Health and Safety Executive on warehouse accident injuries
The Health and Safety Executive (HSE) is responsible for making the laws around health and safety in warehouse environments. These laws are specifically designed to prevent accidents in this hazardous workplace, and work alongside the Health and Safety at Work Act 1974.
They affect hazards such as:
Slips, trips and falls
Forklift truck and other machinery accidents
Manual handling injuries
Falling object injuries.
You are within your rights to make a warehouse accident claim if your employer has not met these legal obligations. Our expert solicitors can help you to gather evidence to support your no win, no fee compensation claim.
Warehouse accident facts and stats
Warehouse and factory accident claims are common due to the hazardous nature of these workplaces. According to the HSE, these were the most common causes of non-life-threatening injuries between 2009 and 2013:
35% of accidents were slips, trips or falls
22% of accidents were falls from a height
12% of accidents were caused by manual handling
6% of accidents were caused by moving vehicles.
While these are the most common accidents, you can make a compensation claim for a number of injuries at work. Our expert lawyers will guide you through the claims process to make sure you get the biggest no win, no fee settlement possible.
What can I claim for with factory accident claims?
When you start an accident at work compensation claim, you'll speak to one of our trusted advisors, who can tell you what you can claim for. When we assess your claim, we'll look at how serious your injury was, how much you lost in earnings, and how the injury has affected your life.
We can help you to find evidence to prove your employer was at fault, and get you the biggest no win, no fee settlement possible.
How much can I claim?
The amount you can claim for a warehouse accident depends on several factors, and there is no pre-set total. Our expert solicitor team will review your case and give you a total based on:
The extent of your physical injury. These are known as 'general damages', and will also reflect the treatment you need, as well as any long-term effects. We'll also consider psychological effects, such as trauma from the incident. The worse the damages, the higher your compensation amounts will be.
Costs and loss of earnings. These are known as 'special damages'. For example, you may need to pay for private physio treatments, or travel to get to the hospital. You should keep all receipts for this. Similarly, if you've had to make adjustments to your car or home, you can claim for these. You can also factor in loss of earnings if you've had to take time off work, including bonuses. If you're claiming for somebody who has died at work, you can also claim for funeral costs.
Impacts on your life. The impacts of an injury at work can be minor to life changing. We will consider all aspects, from mobility issues to hobbies and psychological effects.
The Judicial Board Guidelines
While every case is different, the Judicial Board Guidelines offer example compensation amounts based on injuries to specific body parts. For example:
Neck and back injuries can range from £3,000 to £100,000 in compensation
Work-related upper limb disorders can be worth as much as £30,000
Burns can be worth as much as £83,000 in compensation.
How long after my warehouse accident can I claim?
You will generally have three years from the date of your workplace accident to make a no win, no fee claim. However, we recommend making a claim as soon as you feel well enough to do so. This will help us to gather the most accurate evidence, for example with witness statements.
Similarly, you may have a better chance of gathering medical reports, employer statements and CCTV evidence the sooner you claim.
There are some exceptions to the three-year limit:
If you were mentally incapacitated, for example if you suffered brain damage, then there is no time limit.
If your accident happened overseas, please ask our solicitors about time limits.
If you were using equipment that was found to be faulty, the limit would be three years from the date the fault was discovered.
Why choose Express Solicitors?
At Express Solicitors, we offer more than 20 years' experience settling no win, no fee warehouse accident and factory accident claims. We pride ourselves on taking on the cases that others cannot – getting you the maximum compensation that you deserve.
We can also help with early compensation payments (interim payments) to tide you over while you're waiting for your case to be settled. Our personal injury solicitors go above and beyond to make sure you're compensated for your injury, however long it takes.
No win, no fee warehouse claims
When you make a compensation claim with Express Solicitors, your claim will be dealt with on a no win, no fee basis. That means that you only pay if your claim is successful – so you won't be out of pocket if you do take legal action.
There's no need to worry about claiming against your employer. Your compensation will come out of their insurance, and we go above and beyond to make sure it's representative of your injury. For complete assurance and expert advice, contact Express Solicitors.
Call us on 0161 904 4661
Lines are open now and our legal advisors are on standby to tell you if you can make a claim.
Start your claim online
Complete our simple form to receive a call back from our expert legal team.