Eye surgery claims
Your sight is one of your most precious gifts. If mistakes are made during eye surgery, speak to our expert solicitors find out your legal rights to make a claim for you or a loved one.
Last Updated November 8th, 2023.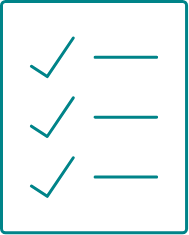 The most important things to remember when making eye surgery claims are:
Eye surgery specialists have a duty of care to protect you
You need to be able to prove that you were harmed and that the doctor was responsible
You can claim on a No Win, No Fee basis
You generally have three years to make a claim
Your compensation depends on how the injury has impacted your life.
You'll claim more with us.
We have recovered an additional £21.2m more in compensation for clients who switched to us from their previous firm. Contact us now to discover the real value of your claim.
What types of eye surgery negligence can I claim for?
There are many different types of eye surgery that could potentially result in eye surgery compensation claims. Similarly, if you have suffered a misdiagnosis, for example a wrong diagnosis of glaucoma or detached retinas, you could make an eye surgery claim – if it resulted in physical injury such as a loss of sight or vision.
Laser eye surgery compensation claims
Common laser eye surgery procedures include LASIK, LASEK, PRK or Wavefront-guided LASIK surgery. This uses a laser directed towards the retina, and can be used to correct both short and longsightedness.
Complications may arise from this such as double vision, ghosting (shadows on the eye), or in very rare cases, blindness. We can help you to make laser eye surgery claims if your health has suffered.
Glaucoma eye surgery compensation claims
This surgery helps to remove excess fluid in the eye to relieve pressure. If your doctor has made an error leading to a misdiagnosis of glaucoma, you may have suffered side effects.
Retinal detachment surgery compensation claims
These are also common ophthalmic surgery claims because retinal detachment can be misdiagnosed. The procedure involves repositioning the retina to prevent loss of sight.
How to claim for medical negligence
Want to know more about claiming for medical or clinical negligence. Jargon free, we'll explain your legal rights, letting you know everything you need to know about claiming.
How much compensation can I claim for medical negligence?
Read our medical negligence legal guides to understand your legal rights and how much compensation you may be able to claim.
Diabetes eye surgery compensation claims
You may require surgery to fix damaged blood vessels as a result of diabetes. If this causes you harm or affects your vision, our ophthalmic surgery claims team can help.
While there are many different types of eye surgery claims, you may also be able to claim compensation for complications of eye problems. For example, if you received the wrong prescription or medication, or suffered side effects from minor procedures, this would be classed as medical negligence.
Our specialist eye surgery claims team can also help you with:
Corneal or vitreo-retinal surgery
Eye muscle surgery
Transplants
Infections
Corneal abrasions (scratches on the eye)
Blocked tear duct surgery
Late diagnosis leading to further issues.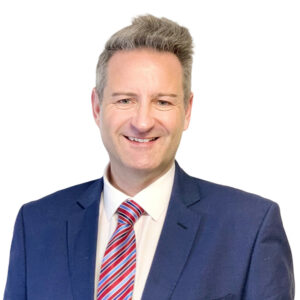 Get the best legal team on your side
Over 1,000 years of combined legal expertise
We'll get you more compensation than anyone else
Early payments to cover your expenses*
We win the cases other firms can't
Fully independent, and fully regulated.
* Where applicable
How do I know if I can make a claim for eye surgery?
An eye surgery claim would come under clinical or medical negligence. Unlike some other types of personal injury claims, the burden is on you to prove two things:
That you were physically harmed – known as 'breach of duty' in eye compensation claims terms
That your healthcare provider was at fault – known as 'causation' in legal terms.
How do I prove medical negligence for my eye surgery?
All medical staff, whether working privately or for the NHS, have a duty of care to protect you. You could claim for medical negligence if they neglected to do something, for example:
Warn you about the risks of surgery
Give you all possible treatment options
Give you the right medication.
Failing to do any of these could result in your physical injury. Likewise, if your doctor fails to use a machine correctly, or carries out a procedure without adequate training, you may have grounds to make a claim.
Our specialist lawyer team will advise you on how to make eye surgery compensation claims, and what you can use to prove both breach of duty and causation.
Unlimited legal support.
That's right, we provide unlimited legal support for our prospective clients. Not sure if you have a claim, or if you even want to make a claim? You can speak with us for as long as you like and as many times as you like. We'll let you know your legal rights, completely free of charge and with no obligation to make a claim.
What does the claims process involve?
Claiming for eye surgery compensation essentially involves four steps. You'll be passed on to our medical negligence team, who will listen to your story and take you through our No Win, No Fee process.
You should call us as soon as you feel well enough to do so. We'll ask you to provide evidence, so you should gather this in advance, including any medical reports and witness statements if appropriate.
Once we have all your evidence, we'll ask you to have a medical check-up with one of our trusted advisors. They will write a report to prove the healthcare provider's breach of duty, and the causation – the harm you suffered. If this report suggests that you were harmed and that the doctor was at fault, we will send a 'Letter of Claim' to the healthcare organisation.
Under medical negligence law, your eye surgeon or organisation has four months to reply. During this time, we will assess all the evidence and let you know how much we think you could claim. If they admit that they were responsible, you should receive your compensation shortly after – minus our fees. Remember, most of our claims are No Win, No Fee, so if we're not successful, you won't pay.
If your healthcare provider claims they were not responsible, the eye surgery compensation claims process may take longer. It's very rare that claims go to court, but we will be with you every step of the way to make sure you get the compensation you deserve.
A claim process built just for you.
Our tailor-made claim process takes the stress out of claiming and keeps you in control. Choose how often, and how you want to be updated. Phone, SMS, mail, video-call, it's up to you.
How much could my eye surgery claim be worth?
There is no one-size-fits-all when it comes to ophthalmic surgery compensation claims. Everybody's circumstances are different, and we will assess your case based on the damage you suffered, and the impact it has had on your life – for example loss of earnings or vision loss.
For estimates on eye surgery compensation claims, the Judicial Board Guidelines state that:
Minor eye injuries could be worth as much as £6,000
Loss of vision in one eye could be worth as much as £31,000
Total blindness could be worth as much as £214,000.
We process as many claims as we can on a No Win, No Fee basis, which means you won't pay legal fees if you lose. In some cases, the healthcare provider may pay for your legal expenses. We may also be able to help you with interim payments. These are a small sum out of your total compensation amount while you're waiting for your claim to be settled.
What are the time limits for making an eye surgery compensation claim?
Claims for medical negligence generally have a three-year time limit. This could be three years from the date you had your eye surgery, or three years from when symptoms started to show. You'll need a diagnosis from a medical professional that proves your symptoms were caused by your surgery.
There are some exceptions to this rule:
If you had your eye surgery overseas.
If you were under 18 at the time, somebody can make an eye surgery compensation claim on your behalf. Alternatively, you would have three years to claim from the date of your 18th
If the surgery left you 'mentally incapacitated', for example with a brain injury, then there is no time limit.
If the medical equipment used was found to be faulty, then the limit is within three years of the date the fault was found.
What information do I need to make an eye surgery claim?
Successful laser eye surgery claims need to prove that the healthcare provider was negligent, and that you were harmed. You can provide evidence to back up your claim, for example:
A medical examination from an independent professional, which we can provide
Photos of the physical damage
Witness statements by email
Detailed medical records
Any other correspondence that may prove negligence, for example a letter stating you had glaucoma, which was later proven to be misdiagnosed.
How long do eye surgery claims take?
You should expect ophthalmic surgery claims to take at least four months to settle, as this is the legal maximum amount of time the defendant (healthcare provider) has to respond. Generally, the worse your injuries, the longer the claim will take to process – particularly if it is severe, such as vision loss.
We aim to settle all eye surgery compensation claims within a few months, but in some cases, they can take up to two years. They will take longer if the healthcare provider does not accept responsibility. We'll be able to give you a better idea of how long your case will take once we have made your claim.
Can you make a no win, no fee eye surgery compensation claim?
At Express Solicitors, we specialise in settling No Win, No Fee eye surgery claims. This means that you will only pay when we're successful in recovering your compensation and the fee is just a small percentage of your payment.  In the unlikely event we're not successful,
Start your eye surgery compensation claim
You deserve to feel safe when undergoing eye care treatment. If you've been let down by your healthcare provider, our expert teams will listen to you and get you the compensation you deserve. Contact Express Solicitors today.
Call us on 0161 904 4661
Lines are open now and our legal advisors are on standby to tell you if you can make a claim.
Start your claim online
Complete our simple form to receive a call back from our expert legal team.