As an award-winning law firm, Express Solicitors remain committed to being an involved, engaged and positive force in our local community and the UK as a whole. We take our corporate social responsibility (CSR) incredibly seriously.
With a genuine belief in giving back more than what you take, we have worked hard to instil a culture of responsibility, social conscience and charity within our firm.
Specialising in personal injury claims, the well-being of individuals is at the core of our business and we aim to reflect this in our actions outside the courtroom.
---
Aware of the immediate impact of financial donations as well as the long term effects of raising ongoing awareness, we take pride in engaging with incredible causes throughout the year to help vulnerable people across the UK.
Whether it's a lighter touch like a bake sale, or through direct sponsorship, it's our commitment to do what we can to help those most vulnerable in society.
As a company, we are proud to support charities such as:
Express Solicitors Supporting Main Sponsor of the Tour de Manc
We don't just pay lip service to charity and social responsibility, we put the hard yards in and go the extra mile to raise money. It's in our DNA.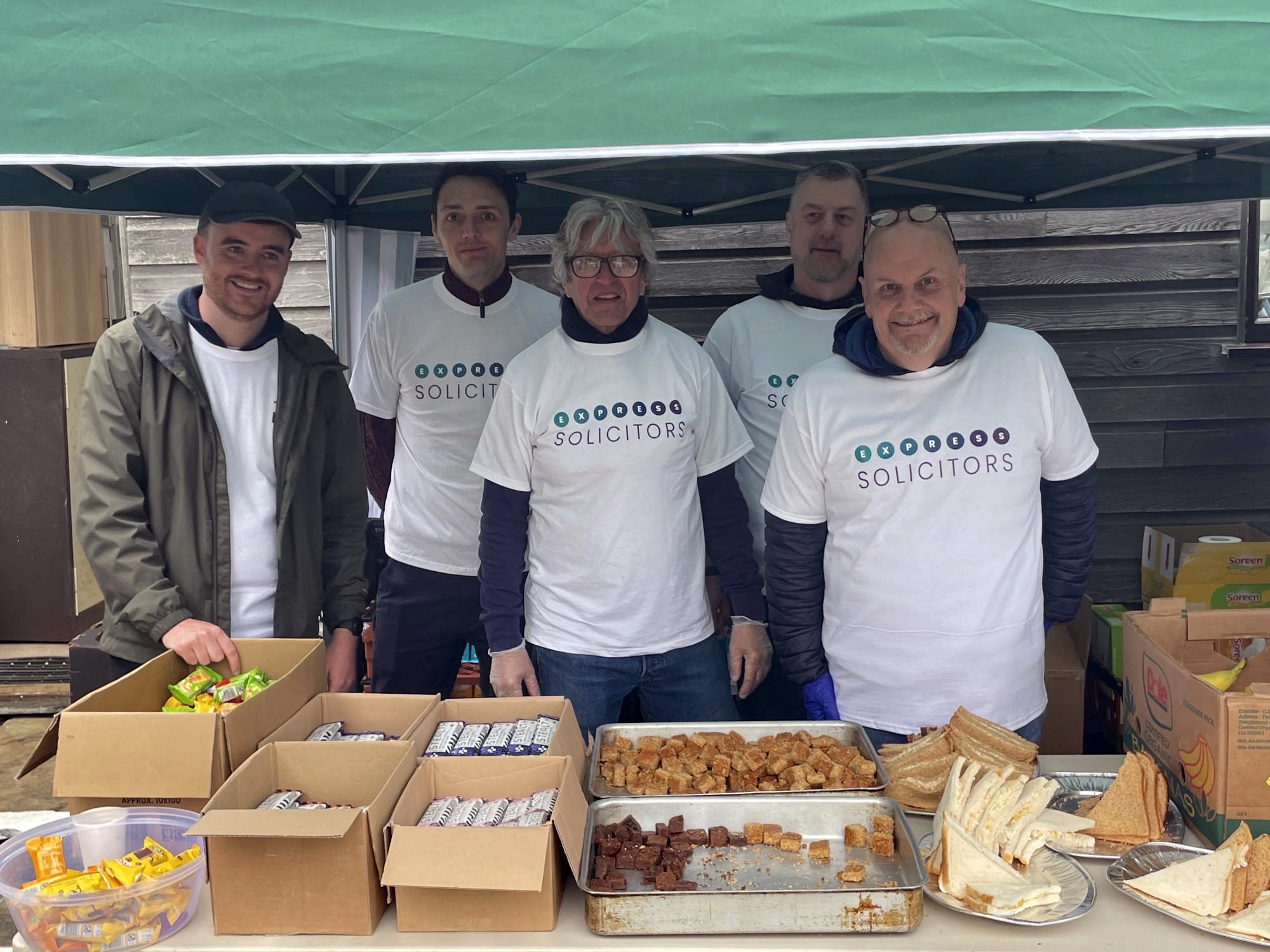 We're proud to work with causes supporting vulnerable families, cancer research, mental health, life-changing physical conditions and much more.
Sustainable practices
Another central tenet of Express Solicitors is our ongoing commitment to sustainability. We are always reviewing our strategies to cut the firm's carbon footprint, by reducing waste, restricting use of natural resources, and using renewable energies.
We espouse sustainability as part of our workplace culture – encouraging all employees to car share or cycle to work. We also believe in giving something back. In 2013, we donated over 1 tonne of old light fittings, and gave the scrap metal value to the Trussell Trust. With sustainable computer programs and eco-conscious staff, we're doing our bit to make the world a better place.
Looking after Greater Manchester
Through supporting local organisations such as The Booth Centre, The Christie Hospital, North Manchester General Hospital, and more, we see the effects of our social responsibility right here at home.
We're also involved in supporting local youth groups and sports teams. From bake sales to sponsorship, we've supported the Whitegate Scouts, Oulton Park Cricket Club, Toxteth Tigers Basketball Programme and even the Northenden Boat Race.
We're here to help with our unlimited legal advice
That's right, we offer unlimited legal support. Have a question about claiming? You can speak with us for as long as you like as many times as you like. We'll let you know your legal rights completely free of charge and with no obligation to make a claim.
Our people
Express Solicitors understand that a culture of Corporate Social Responsibility doesn't start and end with words on a web page, it has to come from our own people. We take every effort to encourage our staff to actively engage with their community, giving time and energy to important causes.
We carry our work with us though. As lawyers committed to providing justice to individuals throughout our community, we engage in initiatives such as the North West Legal Support Trust to support those who need legal help but can't necessarily afford it.
What does Corporate Social Responsibility mean in practice?
From bake sales and fancy dress to financial support and legal representation, being socially responsible means more to Express Solicitors than simple lip service.
Over the years we've been an enthusiastic supporter of large, nationwide charities, as well as an active member of the Greater Manchester community. While we encourage each of our staff to give back to their community, either on their own or with the company, our mission to enrich the lives of those around us speaks for itself.