Care home negligence claims
No-one should suffer injuries or illness in care homes as a result of negligence, abuse, or an accident. If you or a loved one has been injured in a care home, we can help you recover compensation for the pain and suffering.
Last Updated November 8th, 2023.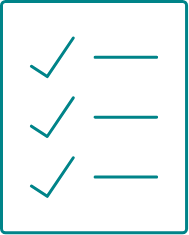 The most important things to remember when claiming for care home negligence are:
You can claim if the care home has failed to meet its duty of care
You need to prove injury and that the care home was at fault
You generally have three years to make a claim
You can claim no win, no fee
You can also claim for funeral costs.
You'll claim more with us.
We have recovered an additional £21.2m more in compensation for clients who switched to us from their previous firm. Contact us now to discover the real value of your claim.
What are care home negligence claims?
A care home negligence compensation claim would be classed as medical negligence as it involves a healthcare worker. Like medical negligence claims, care home neglect claims are for those who've been harmed at the fault of a healthcare worker.
We can help you gather the evidence you need to prove physical or mental harm, and that the care home was at fault.
When you or a relative resides in a care home, you are entitled to high levels of care and protection. If the staff have failed to live up to standards which has resulted in injury, you could make a medical negligence compensation claim. We'll help you get started with this and get you as large a settlement as possible.
What are the most common causes and types of medical negligence in care homes?
The most common causes for medical negligence claims in care homes are accidents, or negligence. These could be medication errors, a misdiagnosis, failing to check on residents, slips and falls, or even abuse.
You and your loved ones deserve to feel safe in a care home environment, so we can help you make a claim if you've experienced any of this negligence.
Claiming for failing to check on residents
Unfortunately, overstretched staff or understaffing may lead some residents to be neglected. This can result in all manner of injuries, from missed medication to pressure ulcers and pressure sores.
These pressure injuries can happen if:
Workers offer the wrong medication
Workers do not check medical records
Patients' skin is in contact with the bed without moving for a length of time
Plasters are applied incorrectly
Staff are not trained adequately
In some cases, this negligence could lead to even more serious injuries, or life-threatening illnesses.
Care home workers also have a duty of care to ensure the environment is safe. If there are slip, trip or fall hazards, care home residents could make a claim for compensation. These hazards include:
Failure to provide proper mobility aids
Lack of supervision
Poor handling by staff
Obstacles that cause trips, slips or falls
We can help you to prove negligence if you feel the care home did not stick to its duty of maintaining a safe environment.
How to claim for medical negligence
Want to know more about claiming for medical or clinical negligence. Jargon free, we'll explain your legal rights, letting you know everything you need to know about claiming.
How much compensation can I claim for medical negligence?
Read our medical negligence legal guides to understand your legal rights and how much compensation you may be able to claim.
Claiming for injuries in care homes from neglect and abuse
In some horrifying cases, care home residents may be subjected to abuse or deliberate neglect from workers. Our expert care home compensation solicitors can help you to prove that this was deliberate, rather than an accident or a result of the person's age.
You can also help by keeping an eye on your loved ones, for example, taking a note of any changes such as weight loss.
Common examples of neglect and abuse include:
Failure to feed residents enough/appropriately
Poor hygiene
Lack of access to healthcare
Substandard living conditions
Secondary illnesses such as bedsores
You should report any suspicious activity to the care home. If you're not comfortable with this, our trained lawyers can help you to settle your care home abuse claim.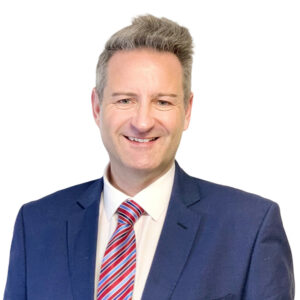 Get the best legal team on your side
Over 1,000 years of combined legal expertise
We'll get you more compensation than anyone else
Early payments to cover your expenses*
We win the cases other firms can't
Fully independent, and fully regulated.
* Where applicable
Claiming for those particularly vulnerable in care homes
Residents in care homes are particularly vulnerable, as they are often elderly or struggling from a debilitating condition. As such, care home residents may be more likely to suffer injuries, for example:
If workers do not move patients often enough, this could leave to bedsores
If workers do not treat bedsores, this could lead to infections
If workers are not trained, they may give the wrong medication
Workers may injure residents when moving them from one place to another
Residents may suffer if there are no mobility aids like grab bars or walking sticks
Patients with mental health illnesses may not be monitored often enough
Patients may suffer malnutrition from improper feeding
Workers may neglect to treat existing conditions, causing the resident's health to worsen.
According to the Health Secretary, there are 200,000 records of care home abuse in the UK each year. At Express Solicitors, we firmly believe this is not good enough – and have helped to settle claims for 20,000 cases just like yours.
Types of care home abuse claims
Care home abuse claims can be considered negligent, for example failing to do something that is part of a worker's duty of care, or deliberate abuse. You may be able to take legal action for negligence such as:
Failure to keep residents clean through missed baths or not changing clothes
Not providing enough food or water
Making medication errors
Failure to try to understand and treat dementia patients
Failure to move patients, resulting in bedsores, or failure to monitor these
Not providing walking aids
Deliberate abuse may be claimed in cases of:
Physical, verbal or sexual abuse
Use of unnecessary force to restrain or move residents
Refusing to offer medical information
Refusing to deal with complaints
Serious injury or death.
Whatever your case, you can count on us to get you the care home neglect compensation you deserve. We'll go further than other solicitors to find the necessary evidence and prove your loved one was harmed. When other solicitors let you down, you can count on our specialist lawyer team to offer a no win, no fee settlement.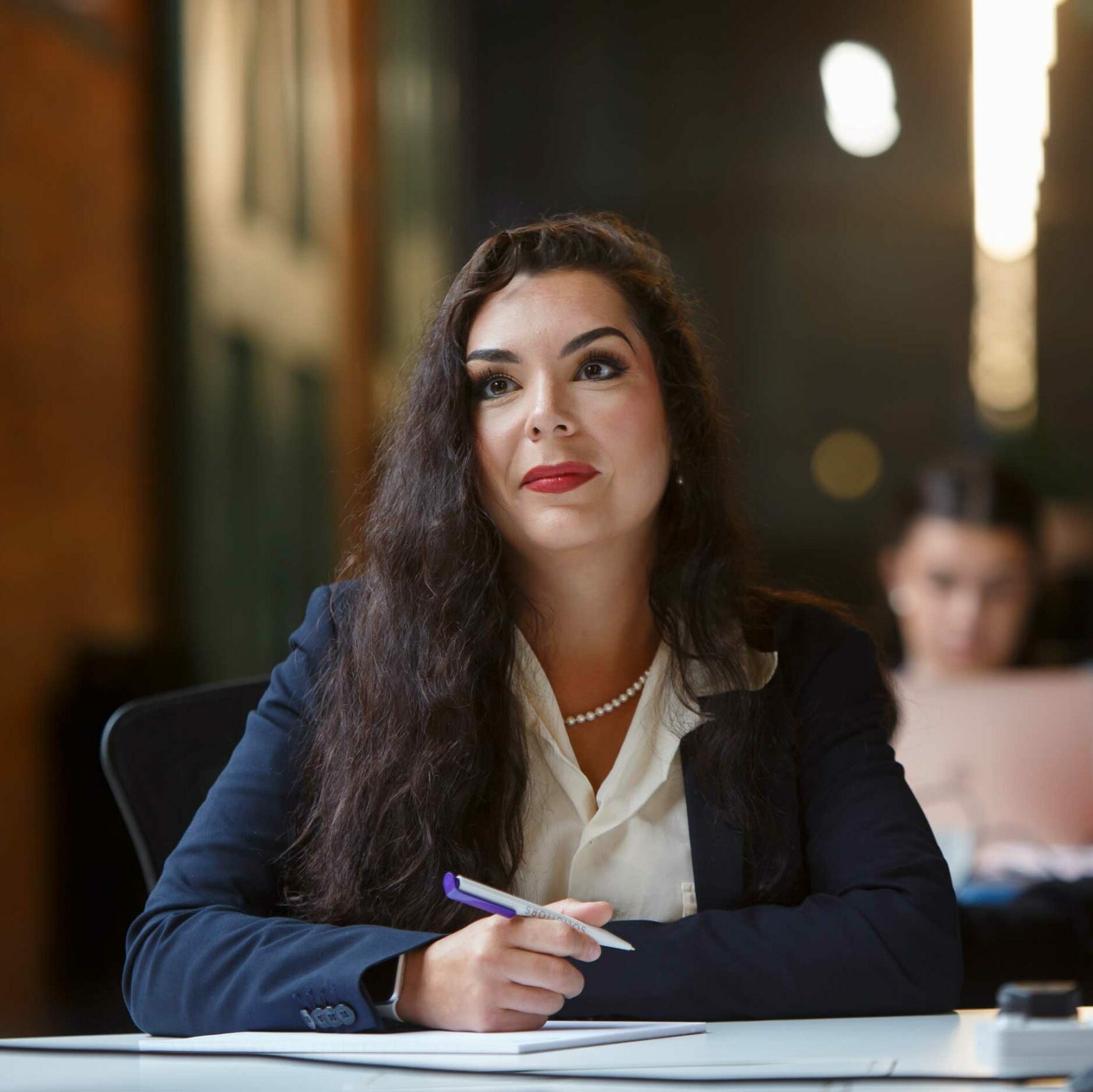 Unlimited legal support.
That's right, we provide unlimited legal support for our prospective clients. Not sure if you have a claim, or if you even want to make a claim? You can speak with us for as long as you like and as many times as you like. We'll let you know your legal rights, completely free of charge and with no obligation to make a claim.
How do I know if I can make a claim for care home negligence?
You may be able to make a care home compensation claim if you notice that your loved one's health has worsened, or that they feel sad, withdrawn or even anxious. The first thing you should do is approach staff and ask them about your loved one's condition. Ask for records of medication, meals and anything else that may be relevant to your loved one's health.
Our expert solicitors can guide you through this if you do suspect that something is not right. Your loved ones deserve to have a good quality of life, and you deserve assurance from a service you not only pay for, but which you have entrusted to look after those you love.
When you contact us, we'll help you gather evidence to support your claim for care home negligence. We understand that you may be feeling overwhelmed, angry or anxious, but our trained medical negligence solicitors will listen to your claim and talk you through the next steps.
How to make a claim for care home negligence
You can make a care home medical negligence claim quickly and easily by giving us a call. Your claim will start with a friendly chat with our advisors. If you have any evidence at this point, that will help your claim, but if not, we can help you gather everything you need to get the maximum compensation possible.
Once we have your evidence, you can count on us the get your claim settled. We'll send in a trusted medical advisor to review your loved one's physical condition. We're looking to see how your loved one was harmed (known as causation) and proof that care home negligence was the cause (breach of duty).
We'll then write a 'Letter of Claim' to the care home. By law, they have four months to respond. If they accept liability, we'll come up with a compensation amount and you'll receive your compensation. You won't need to pay legal fees if we don't win – we operate on a no win, no fee basis.
If the care home does not admit responsibility, we'll take it further. Less than 1% of cases go to court, but we will be here with you every step of the way if you need further legal support.
What evidence will I need?
To support your claim, you will need to gather medical records, photographs where appropriate, and records of any correspondence between you and the care home. We advise that you get in touch with us as soon as possible to start your care home compensation claim. This will help when assessing your case – particularly if we need further evidence like witness statements.
Try to gather all relevant medical information. We'll help you prove that your loved one's injury was a result of medical negligence, rather than a pre-existing condition. We can also help you to get access to CCTV on legal grounds, or access to records of past incidents.
You may also wish to keep a diary noting the conversations you had with the care home about poor levels of care. If you've had to pay out for anything, such as travel to treatments, you should keep receipts for this too.
What is the time limit to make a claim?
You can generally claim for care home negligence up to three years after the date of the injury, or the date that the doctor discovered symptoms. You need to be able to prove that these symptoms were related to any substandard care at the care home.
The following exceptions to this rule are:
If the person claiming is under 18 (for example, care homes looking after children with learning difficulties), then they can have a 'litigation friend' claim on their behalf up until their 18th After this date, they can claim for themselves until the 21st birthday.
If the person claiming, or the person you're claiming on behalf of, is 'mentally incapacitated' (for example with dementia), then there is no time limit.
A claim process built just for you.
Our tailor-made claim process takes the stress out of claiming and keeps you in control. Choose how often, and how you want to be updated. Phone, SMS, mail, video-call, it's up to you.
How much compensation can I claim for care home negligence?
How much you can claim for care home negligence compensation depends on several factors. When assessing your claim, we'll go further than other solicitors to make sure we cover every part of your life that was affected. For example, we'll look at physical damage, psychological trauma, payments for treatment, and the impact on the person's life. We call physical harm 'general' damages, while any losses you incur are called 'special' damages.
When it comes to assessing care home compensation claims, we can refer to the Judicial Board Guidelines. It's important to remember that these are only guidelines, but they can offer compensation values for certain types of injuries:
Fractures to the pelvis and hips can be worth as much as £100,000
Injuries to the arms can be worth as much as £104,000
Damage to internal organs, for example, through wrong medication, can be worth as much as £119,000.
With care home medical negligence claims, you may also be able to claim for funeral expenses, should the worst happen. At Express Solicitors, we work tirelessly to settle claims that others cannot – and get you every penny you deserve.
How is compensation calculated?
We calculate care home compensation claims based on how they have impacted your life. We'll consider factors such as:
How serious your injury is – known as 'general damages'
Psychological trauma
Any financial losses, for example travel to treatments – known as 'special damages'
Any adjustments you may have to make to your life, such as wheelchair use
Funeral costs if the worst happens.
We understand the devastating effects that care home abuse and negligence can cause. Get in touch with us to have a friendly, listening ear that is here to get you the biggest settlement possible.
Choosing the right solicitor
At Express Solicitors, we specialise in taking on the cases that others have turned away, and have managed to solve more than 20,000 personal injury claims in this way. You can make your care home compensation claim 100% no win, no fee – so there's no financial risk to making a claim.
We'll talk you through the whole process, help you gather evidence, and leave no stone unturned when it comes to getting the compensation you deserve.
How to complain about poor care in care homes
If you want to complain about poor care, you can start by getting in touch with us as soon as possible. We can help you through the whole claims process, including the initial complaint stage. If you're concerned about your loved one's level of care, you should:
Raise the alarm with the care home management team, in writing or in person. You should make notes of any face-to-face conversations you've had. Many issues can be solved at this stage. You will also need to speak to your loved one and make sure they've not been refusing care, or doing anything else that can impact your claim.
You can complain to the Care Quality Commission (CQC) or your local government ombudsman if you're not happy with the response you receive from the care home. Keep a note of any correspondence you receive as this may help your case. Please note that the CQC only reports on general levels of care, not individual cases.
If you're still not happy, we are here to help you settle your compensation claim. Talk to us with any evidence you have gathered, and we'll help you gather the rest – such as CCTV footage or witness statements. We can also offer expert medical advisors to give your loved one a medical assessment. If you've incurred any financial losses, for example, paying for travel to treatments, you should keep receipts. This will all help your claim, and we will do everything in our power to make sure the care home admits responsibility.
Care home injury facts and statistics
According to the CQC, the number of serious injuries suffered by care home residents has doubled since 2011. Some alarming statistics relating to poor standards in care homes show that:
14,600 incidents were reported in the first three months of 2019
Injuries were up from 23,709 to 43,594, including serious injuries and deaths
Preventable falls are one of the biggest causes or serious injuries in care homes.
Call us on 0161 904 4661
Lines are open now and our legal advisors are on standby to tell you if you can make a claim.
Start your claim online
Complete our simple form to receive a call back from our expert legal team.