Fatal accident claims – how to claim compensation for a loved one.
If you've lost a loved one, it's important to understand that you're not alone. You may be facing financial losses on top of the pain of your loss – which is where we can help.  If you've lost a loved one through negligence, speak to the fatal injury claims team at Express Solicitors today.
Last updated on May 4th, 2022.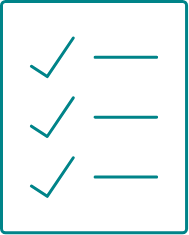 The most important things to remember when making a fatal accident claims:
You can claim if you have lost a loved one in an accident that wasn't their fault
You can claim for yourself, or on behalf of your lost loved one
You can claim on a no win, no fee basis
You can claim for financial losses or losses of other services your loved one provided
You generally have three years to make a claim.
You'll claim more with us.
We have recovered an additional £21.2m more in compensation for clients who switched to us from their previous firm.
Contact us now to discover the real value of your claim.
What types of accidents could result in a fatal accident claim?
Many types of accident could result in a fatal injury claim, including:
Can I claim fatal accident compensation?
You can make a fatal injury compensation claim if you were in some way dependent on a loved one who died suddenly, and the cause of death was not natural (for example, they were in an accident). Usually, this is if the deceased were a parent or spouse.
In some circumstances, these claims can be made by stepchildren, former husbands and wives, siblings, and grandparents. The rules for a Statutory Bereavement Award are tighter, and can only be made by spouses and parents.
At Express Solicitors, we're here to settle any doubts you have. We'll talk through your situation and tell you if we think you have a case. We work on a no win, no fee basis, so you can be assured that we'll win the compensation you deserve.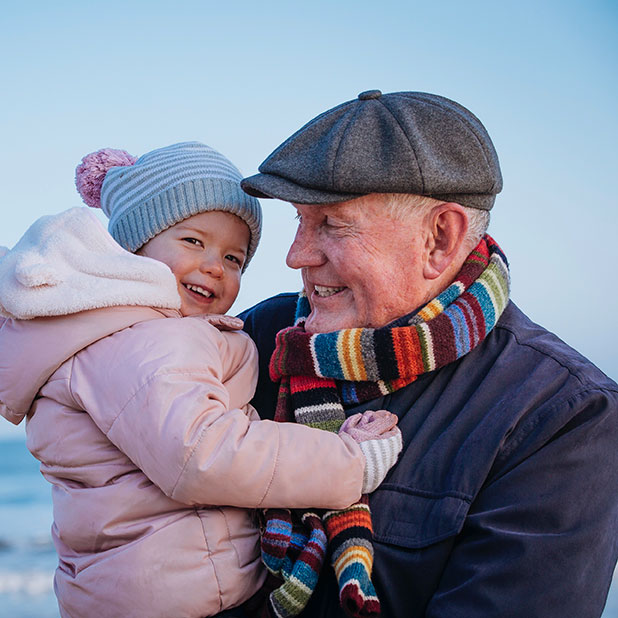 Unlimited legal support.
That's right, we provide unlimited legal support for our prospective clients. Not sure if you have a claim, or if you even want to make a claim? You can speak with us for as long as you like and as many times as you like. We'll let you know your legal rights, completely free of charge and with no obligation to make a claim.
What do fatal accident claims cover?
Fatal accident claims cover several different losses that come from unexpected deaths, including:
Bereavement damages
The Statutory Bereavement Award covers the pain and suffering you went through when a loved one died. This award is set at £15,120 for any deaths after May 1, 2020. This is not given to everyone who loses a loved one – only in cases where the death is judged to be wrongful (caused by someone else).
This set limit only applies in England and Wales – in Scotland, there is no cap, and pay-outs can be much higher. Police Scotland paid £1 million in damages to the family of a victim who suffered badly due to a breach of duty of care.
Financial dependency
If you were financially dependent on your deceased loved one, this means you relied on their income, and were expecting this to carry on until their natural death. A financial dependency claim allows you to claim compensation for this loss. It looks at your loved one's salary, investments, and pension, and calculates a pay-out figure.
Service dependency
Financial contributions are not the only contribution people make. Cooking, cleaning, and caring are important parts of life, and if you depended on your loved one to do these, this loss deserves to be compensated. Working out a pay-out figure for this is complicated, but at Express Solicitors, we'll lend a sympathetic ear, and fight to win what you deserve.
What is the process for a fatal accident claim?
At Express Solicitors, we'll help you with every stage of the claims process for a fatal injury. We recommend getting in touch as soon as possible.
Fatal accident claims usually begin with the executors of the will. They do this on behalf of all the dependants. If they don't do this within six months of a death, the dependants can begin their own claims.
We'll then start your fatal injury claim on a no win, no fee basis. In some circumstances, we can make a victim's claim, on behalf of the deceased. We can work to show how your loved one's death was wrongful. We can also work with you to establish your loved one's lost income, the practical impact of their loss on your life, and calculate a potential pay-out figure that reflects your experience.
Where can I find support for bereavement and probate?
At Express Solicitors, we're here to help at this difficult time. We'll be a sympathetic ear, and can listen carefully whilst we get on with the difficult legal matters.
If you need further help, you are not alone. Your local council may provide some bereavement services, and point you in the right direction for funerals, death registration, and local support. The Bereavement Advice Centre is a good resource for practical and emotional bereavement advice, and has a list of links to more specialist organisations, such as those focusing on child bereavement. The National Bereavement Service offers similar services, and has a clear, concise guide to getting your head around probate.
How to claim for personal injury compensation
Want to know more about claiming for a personal injury? Jargon free, we'll explain your legal rights, letting you know everything you need to know about claiming.
How much compensation can I claim for a personal injury?
Read our personal injury legal guides to understand your legal rights and how much compensation you may be able to claim.
How much can I claim in fatal accident compensation?
Fatal accident compensation will vary considerably from person to person. A lot will depend on the specifics of your life with your deceased loved one. If you depended on them financially, a compensation amount will be calculated based on their current, and projected future earnings, as well as investments and pensions. If a loved one provided other essential services in their life, such as cooking and childcare, this will also be taken into account.
There is one compensation payment that does not vary (in England and Wales). The Statutory Bereavement Award, if won, is supposed to compensate for the emotional pain and suffering from losing a loved one. This was £12,980, (per deceased person) but was increased to £15,120 for anyone who died after May 1, 2020. This does not apply in Scotland, where there is no upper limit for a bereavement award, and pay-outs can be much higher.
How is death compensation calculated?
To calculate death compensation, we will review the deceased's financial status, such as their salary, investments, and pension. Calculations are made to project their future financial position. This is all compared with their partner's own finances, as this will also affect any compensation pay-out.
Compensation will also consider the services the deceased provided in the home setting – what level of care you and your family no longer have because of your loved one's death. Activities like cooking, childcare, elderly relative care, and DIY work can all be considered.
How long do I have to make a fatal accident claim?
You usually have three years from the date of the incident to make a fatal injury compensation claim. There are some more complicated cases. If you were a child (under 18) at the time of the incident, you have until your 21st birthday to make the claim. If the deceased had started a personal injury claim after the accident, and passed away afterwards from their injuries, then this deadline would move to three years from their date of death.
It is difficult, straight after the death of a loved one, but we advise getting in touch to start your claim as soon as possible.
What happens at an inquest?
At an inquest, a coroner will try to establish how someone died. Inquests only happen in cases where the cause of death is not clear. They take place within six months of a death, and can last as little as an hour, or go on for many weeks.
The coroner will ask questions of witnesses, gather evidence, and reach a verdict on who the deceased was, and when, where, and how they died. An inquest is not part of the compensation process, but it can help to establish the evidence to later make a fatal accident claim.
What are the laws for fatal accident compensation?
Two main laws affect you when applying for fatal accident compensation. At Express Solicitors, we know them inside-out.
The Law Reform (Miscellaneous Provisions) Act 1934
The Law Reform (Miscellaneous Provisions) Act 1934 allows you to make a claim on a deceased loved one's behalf. This is also known as a "victim's claim". The compensation goes to the deceased's estate (the total amount of their money, investments, and property) and is distributed with the rest of their will.
This works quite like a personal injury claim. You can claim compensation for the following:
General damages – the deceased's pain and suffering that they experienced between the accident that led to their death, and their eventual death
Loss of earnings – money that the victim should have been able to make before their death, but didn't because of the accident
Financial expenses – the basic costs you and other loved ones had to pay because of the deceased's accident or incident. This includes travel costs, parking, and time off work
Gratuitous care and support – if you or other loved ones had to go above and beyond to care for the deceased, you can claim for any costs
Funeral costs – your compensation can cover unexpected funeral costs, such as a wake or headstone. Sunlife report that costs such as probate and funerals can set a bereaved family back by £8,864
Probate costs – dealing with your loved one's estate can take some time and money. You compensation can pay for legal help.
The Fatal Accidents Act 1976
The Fatal Accidents Act 1976 allows you to make a claim against those responsible for your loved one's death, and its effects on your life. There are several types of claim here:
Statutory Bereavement Award – this is a set figure that you can claim if it's judged that the death was wrongful. The award used to be £12,980, but increased to £15,120 in May 2019. This is claimed separately from a fatal accident compensation claim.
Loss of Financial Dependency – if you relied on your loved one's income to make ends meet, you can recover this through the Fatal Accidents Act 1976. The eventual pay-out will depend on lost salary, investments and pensions, and will be tailored to your circumstances.
Loss of Services Dependency – your loved one may have made an irreplaceable contribution to your household that wasn't financial. While it's hard to put a price on care, cleaning, and general housework, it's still possible to make a compensation claim based on this loss.
In short, under the Fatal Accidents Act of 1976, you claim compensation for the personal and financial suffering you went through.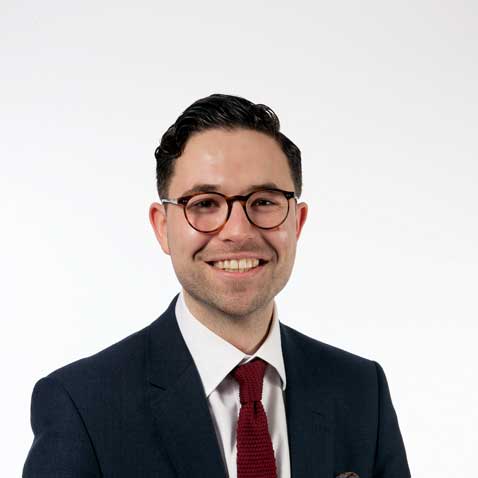 Get the best legal team on your side
Over 1,000 years of combined legal expertise
We'll get you more compensation than anyone else
Early payments to cover your expenses*
We win the cases other firms can't
Fully independent, and fully regulated.
* Where applicable
Who might be responsible for the fatality?
People responsible for a fatality might include employers who do not provide adequate safety training. They may also be drivers who ignore the rules of the road, or medical professionals who do not respond to warning signs.
As a general rule, we think about it in terms of 'duty of care'. Did someone have a duty to keep people safe? Were they negligent in this duty? Did someone die as a result? If so, they might be responsible.
Why you should choose Express Solicitors for your fatal accident claim
At Express Solicitors, we don't pretend to know what you're going through, but we absolutely know how difficult dealing with financial and legal matters can be, especially after losing a loved one.
If you speak to us, we'll listen carefully and sympathetically to your story. We'll put together a clear, strong case that shows your loved one was taken unnecessarily.
Money can't bring your loved one back, but it can make this next stage of your life a little easier to navigate. With a no win, no fee compensation claim, the burden of risk is taken off your shoulders – you won't pay another penny unless we're successful. We've won millions of pounds in damages for families in similar positions, and are ready to help you, too.
Call us on 0161 904 4661
Lines are open now and our legal advisors are on standby to tell you if you can make a claim.
Start your claim online
Complete our simple form to receive a call back from our expert legal team.