Cancer misdiagnosis claims
Cancer misdiagnosis claims are one of the most serious personal injury claims, with as many as four in 10 people misdiagnosed in the UK. Failure to spot key symptoms could have devastating effects, which is why Express Solicitors are here to help you with a no win, no fee claim.
Last Updated November 8th, 2023.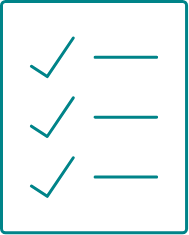 The most important things to remember when making cancer misdiagnosis claims:
You can claim if your healthcare provider misdiagnosed you
You can claim against a private healthcare provider or the NHS
You can claim on a no win, no fee basis
You can claim on behalf of a child
You generally have three years to make a claim.
Unlimited legal support.
That's right, we provide unlimited legal support for our prospective clients. Not sure if you have a claim, or if you even want to make a claim? You can speak with us for as long as you like and as many times as you like. We'll let you know your legal rights, completely free of charge and with no obligation to make a claim.
How much compensation for misdiagnosis of cancer can I claim?
There are no set compensation amounts for cancer misdiagnosis claims as every case is different. For example, if you're a woman misdiagnosed with cancer of the breast in its early stages, the survival rate would be much higher. However, something like pancreatic cancer negligence could have devastating effects, as survival rates are much lower.
We assess your cancer misdiagnosis compensation claim on three things: the physical and psychological harm you've suffered ('general' damages), any financial losses ('special' damages, such as time off work) and the long-term impacts on your life.
Naturally, the more serious the outcome, the higher the compensation. For example, if your life expectancy was drastically shortened, the sum would be much higher.
Typically, you can expect six figures for serious injuries. In some cases, you may receive regular pay-outs for life – such as if your life expectancy is longer, but you need ongoing treatment. We'll go above and beyond to make sure you get the highest settlement possible.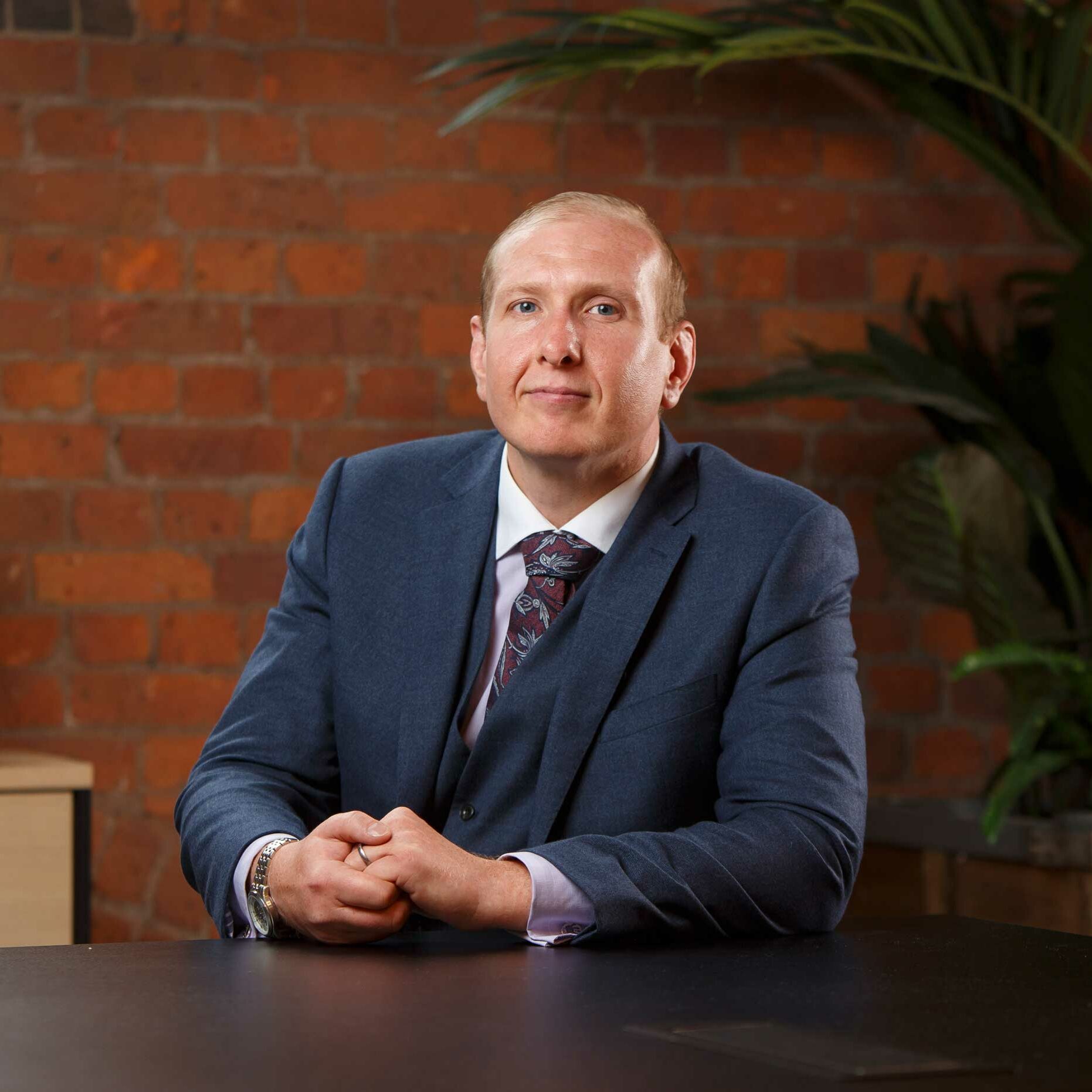 Join thousands who have claimed more after they switched to us.
We've claimed an extra £21,000 on average for each client who switched to us from their previous firm. Contact us now to discover the real value of your claim.
What should I do if my doctor misdiagnosed cancer?
If your doctor misdiagnosed cancer, you should first seek a second medical opinion. This may help you to assess what went wrong – for example, if it was a late diagnosis, or if the doctor mistakenly thought you had cancer. There is still the psychological trauma to consider if your doctor has wrongly told you that you have cancer.
You should then contact our cancer misdiagnosis lawyers at Express Solicitors. We can help you to arrange a medical and gather evidence to support your claim, including medical records, doctors' notes and witness statements.
What are the symptoms of cancer?
There are many symptoms of cancer which are also associated with other conditions. This is why cancer is so often misdiagnosed. Depending on the type of cancer, symptoms can vary, but signs to watch out for include:
Headaches
Extreme tiredness
Unexpected bleeding, such as blood in the stool
Unexpected weight loss or gain
Swelling or lumps on the body
New pain that does not go away
Changes in toilet habits
Skin changes such as jaundice or changes to moles
Vision and hearing problems
Fever or night sweats
Mouth sores, bleeding or numbness
Specific symptoms can be linked to certain types of cancer, for example, a lump in the breast may indicate breast cancer, whereas blood in the stool may indicate bowel cancer.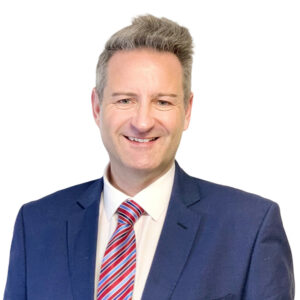 Get the best legal team on your side
Over 1,000 years of combined legal expertise
We'll get you more compensation than anyone else
Early payments to cover your expenses*
We win the cases other firms can't
Fully independent, and fully regulated.
* Where applicable
Types of cancer misdiagnosis claims
Cancer misdiagnosis claims can vary from late diagnosis to the wrong treatment, or even being falsely diagnosed with cancer. Most commonly, we see compensation claims if a doctor failed to diagnose cancer, but you can claim for a range of circumstances.
Delayed cancer diagnosis
A delayed cancer diagnosis could potentially be a life-or-death situation. In many cases, early detection has far higher survival rates. For example, prostate cancer has 100% survival rates if it is detected in stages 1, 2 or 3, but this falls significantly by stages 4 or 5. If your doctor gave you a late diagnosis and your health suffered, you can make a no win, no fee claim.
Failure to interpret test results
Failure to read your test results could lead to a cancer misdiagnosis. Often, doctors need to carry out X rays or blood tests to determine the stage or type of cancer. If they do not read these correctly, they could make an inaccurate diagnosis – for example, missing a tumour. You can make a claim if this impacted your health.
Medication issues
There are many different types of treatment for cancer, from hormonal therapy to chemotherapy. If your doctor gives you the wrong prescription or recommends a treatment that is unsuitable for you, this could make your health worse. Contact us if you think your doctor prescribed you the wrong medication for your condition.
Wrong treatment
As there are so many treatments for cancer, including surgery, chemotherapy, radiotherapy and active monitoring, there is a chance that things could go wrong. For example, a patient with prostate cancer might be offered 'active monitoring' which involves regular check-ups without treatment. If their case is more serious than this, then they may need surgery.
If you're given the wrong treatment and your health worsens, contact our cancer negligence solicitors today.
Administrative errors
There are many potential administrative errors that can happen with cancer treatment. If doctors lose or misplace your files, you could be waiting unnecessarily for your treatment. Likewise, if your doctor fails to refer you to a specialist, your health could suffer. Contact us if you think a doctor's administrative error has made your health worse.
All-clear errors
Perhaps the most devastating of all cancer misdiagnosis claims are all-clear errors. If your doctor mistakenly tells you that your body is cancer-free, you could make life-changing decisions and be shocked to see that the cancer has returned. This could have physical, psychological and financial implications, so contact us to start your claim.
How to claim for medical negligence
Want to know more about claiming for medical or clinical negligence. Jargon free, we'll explain your legal rights, letting you know everything you need to know about claiming.
How much compensation can I claim for medical negligence?
Read our medical negligence legal guides to understand your legal rights and how much compensation you may be able to claim.
Which cancers are most commonly misdiagnosed?
Any cancer could be misdiagnosed if doctors make errors such as failing to read test results properly. However, some cancers are more commonly misdiagnosed than others, particularly if their symptoms are similar to other conditions.
Bowel cancer misdiagnosis claims
Bowel cancer may be misdiagnosed if doctors think the condition is less serious, such as irritable bowel syndrome, diverticulitis or colitis.
Breast cancer misdiagnosis claims
Breast cancer claims are linked to a lump in the breast, which may be misdiagnosed as cellulitis, fibroadenomas, lipomas, benign masses, abscesses or fibrocystic breasts.
Cervical cancer misdiagnosis claims
Cervical cancer claims can be linked to poor testing, such as routine smear tests. Some symptoms of cervical cancer are consistent with other conditions; for example, unexplained bleeding or changes to vaginal discharge could be linked to sexual health problems.
Lung cancer misdiagnosis claims
Lung cancer may be misdiagnosed as something less serious including asthma, gastric reflux disease, bronchitis or chronic obstructive pulmonary disease.
Ovarian cancer misdiagnosis claims
Ovarian cancer misdiagnoses can be linked to other conditions affecting a woman's reproductive organs, including ovarian cysts and premenstrual syndrome. In some cases, it may even be diagnosed as irritable bowel syndrome. Other conditions affecting the fallopian tubes such as abscesses or ectopic pregnancies may be considered.
Prostate cancer misdiagnosis claims
Prostate cancer may be misdiagnosed because there are often no symptoms. Those who do suffer with symptoms may have pelvic pain, which could be linked to appendicitis, a hernia, or prostatitis.
The claim process
We are completely transparent with our clients. Not only do you know exactly how we're representing you, you'll also know exactly where you are in the claim process.

Consultation
Get impartial no win no fee legal guidance with a free initial no-obligation consultation.

On your side
We'll use our experience and expertise to build the strongest legal argument for your claim.

Supporting your claim
Including medical assessments to ensure your claim is valued correctly.

Litigation
We negotiate the maximum amount of compensation for you, representing you in court if needed.
How many cancer cases are misdiagnosed?
The figures for cancer misdiagnosis cases vary depending on location and type of cancer. Some studies suggest up to 40% of cases are missed in the first instance. According to the NHS, between 10 and 20% of all cancer cases are misdiagnosed worldwide.
What proof do I need for a cancer negligence claim?
To make a cancer negligence claim, you need to be able to prove two things: breach of duty and causation. Breach of duty means that your doctor has been negligent in some way, while causation is proof that your health has suffered.
We can help you to prove both by gathering evidence including medical records, doctors' notes and witness statements. We can also arrange a medical for you, which we will make as quick and comfortable as possible. Contact us to start your no win, no fee claim today.
Does the type of cancer I have affect my claim?
You can make a cancer misdiagnosis claim for any kind of cancer. The only way your claim will be affected is the seriousness of your injury. For example, your compensation amount will be far higher if doctor's negligence results in a terminal diagnosis. Some cancers are more dangerous than others – pancreatic cancer has a far lower survival rate than prostate cancer, for example.
Can I make a cancer misdiagnosis claim on somebody else's behalf?
You can make a cancer misdiagnosis claim on somebody else's behalf for three reasons:
If they are 'mentally incapacitated', such as brain damage which may affect their decisions
If they are under the age of 18
If they have passed away.
We can guide you through the claims process if you are claiming on somebody else's behalf. Remember, there are time limits to cancer misdiagnosis compensation claims, so we advise you call us as soon as possible.
How long do I have to make a cancer negligence claim?
You generally have three years to make a cancer negligence claim. In most personal injury claims, this is three years from the date of injury, but in a cancer misdiagnosis case, it would be three years from the date of the diagnosis.
There are some exceptions to this. If you were under 18 at the time, you can have a 'litigation friend' represent you at any time up until your 18th birthday. You can then represent yourself up until your 21st birthday.
If somebody is mentally incapacitated, for example, they have brain damage and cannot make their own decisions, then there is no time limit to make a claim. If you are representing somebody who has died, you have three years to claim from the date of their death.
Frequently asked questions about claiming compensation for a cancer misdiagnosis
Will my cancer claim cover me if I can no longer work?
If you can no longer work, we may be able to arrange ongoing payments to support you for the rest of your life. In particular, those who need ongoing medical treatment or mobility aids may benefit from this. We'll discuss your options with you when you call.
Can you be wrongly diagnosed with cancer?
It is possible to be wrongly diagnosed with cancer. If test results come back with a false positive or a screening test suggests cancer, then you could be wrongly diagnosed. Even if this seems like a better outcome, it may affect your health. You may undergo unnecessary treatment or suffer psychological trauma. Our cancer misdiagnosis compensation claims cover for all of this.
Can I claim on behalf of somebody who has died?
You can claim on behalf of somebody who has died as a result of medical negligence. You have three years from the date of their death to make a claim, though we always advise claiming as soon as possible, as this helps us to gather the best evidence.
What happens at an inquest?
During an inquest, a coroner will investigate how somebody has died. If you're making a cancer misdiagnosis claim on behalf of a loved one, we can use the coroner's report as part of your supporting evidence.
Can I sue the NHS?
You can sue the NHS if your doctor has been negligent and misdiagnosed your cancer. Your claim will be paid for out of NHS Resolution, a scheme set up to protect the NHS in compensation claim cases. This is paid for by local trusts, which are funded by the taxpayer.
Speak to our cancer misdiagnosis solicitors today
At Express Solicitors, we understand just how devastating a late diagnosis or cancer misdiagnosis can be. We offer decades of experience settling cancer misdiagnosis compensation claims just like yours, and we specialise in taking on the claims that others ignore.
We'll fight for you to get you the compensation you deserve, and can even secure ongoing payments for the rest of your life. Contact us to start your no win, no fee cancer misdiagnosis claim today.
Call us on 0161 904 4661
Lines are open now and our legal advisors are on standby to tell you if you can make a claim.
Start your claim online
Complete our simple form to receive a call back from our expert legal team.