Cervical cancer misdiagnosis compensation claims
Cervical cancer is a serious condition and receiving a diagnosis can be very traumatic. Misdiagnosis of this cancer only serves to increase the stress and worry of your diagnosis, it also means your treatment may be delayed, allowing your cancer to progress to a later stage. Speak to our specialist solicitors today if you have been affected by a cervical cancer misdiagnosis.
Last Updated November 8th, 2023.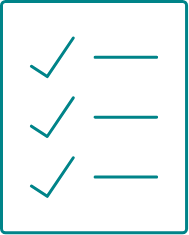 The most important things to remember when claiming for cervical cancer misdiagnosis
Cervical cancer misdiagnosis can have a significant effect on your health and finances, starting a claim for compensation can help provide the financial support you need
Cervical cancer can affect people with wombs of any age but is most common between the ages of 30 and 45
A specialist cervical cancer solicitor can ensure that your claim has the best chance of success and you receive the highest amount of compensation that you are entitled to
After you are affected by cervical cancer negligence or misdiagnosis, you have 3 years to start a claim
The main cause of cervical cancer is HPV and getting regular smear tests is vital
You'll claim more with us.
We have recovered an additional £21.2m more in compensation for clients who switched to us from their previous firm. Contact us now to discover the real value of your claim.
How can a specialist cervical cancer solicitor help?
While many cervical cancer cases are successful, hiring a specialist solicitor ensures you have an excellent chance of winning your claim. Cervical cancer solicitors have years of experience dealing with these cases and they may be able to get you more compensation than other solicitors.
Express Solicitors are medical negligence specialists and have the expertise needed to win your medical negligence case. We also offer unlimited support and guidance during the claims process.
Why is cervical cancer missed or misdiagnosed?
Sadly, cervical cancer can be missed or misdiagnosed with very serious ramifications. Below are some of the key reasons why this unfortunate situation may occur:
Your GP fails to conduct an examination when you visit them with the symptoms of cervical cancer
Your GP fails to refer your to a specialist when you have the symptoms of cervical cancer
A mistake is made when performing your cervical smear test
You are not offered the appropriate tests to check for cervical cancer
Your test results are misinterpreted
Your cervical cancer is mistaken for another condition so you do not receive the treatment you need
What gets mistaken for cervical cancer?
There are certain conditions that may be mistaken for cervical cancer and without testing it may be impossible to determine that you have cancer. Some of the most common conditions that have similar symptoms to cervical cancer include urinary tract infections, irregular periods or other conditions such as vaginal amebiasis.
In many cases, early cancers may not have any symptoms, so can easily be missed by your doctor, which is why a referral for further tests is so important.
Unlimited legal support.
That's right, we provide unlimited legal support for our prospective clients. Not sure if you have a claim, or if you even want to make a claim? You can speak with us for as long as you like and as many times as you like. We'll let you know your legal rights, completely free of charge and with no obligation to make a claim.
How do I know if I have a late or misdiagnosed cervical cancer claim?
If your cervical cancer was misdiagnosed or there was a delay during the diagnosis stage, you may be eligible to start a claim. In order to receive compensation, you will need to show that your medical professional breached their duty of care towards you and this led to your suffering.
Unsure whether you are entitled to compensation? Contact our caring team to discuss whether you have the grounds to start a claim. We can help explain your options and support you through every stage of the cervical cancer claims process.
Can I make a no win no fee claim?
Absolutely, if you are struggling financially, you can still make a no win no fee claim, ensuring you are never out of pocket. Many medical negligence solicitors work on this basis, including Express Solicitors and by choosing this type of solicitor, even if you lose your claim, you will not have to pay any legal fees.
If your claim is successful, your legal fees will be taken out of the compensation you receive. No win no fee solicitors aim to provide legal support for every victim of medical negligence.
The claim process
We are completely transparent with our clients. Not only do you know exactly how we're representing you, you'll also know exactly where you are in the claim process.

Consultation
Get impartial no win no fee legal guidance with a free initial no-obligation consultation.

On your side
We'll use our experience and expertise to build the strongest legal argument for your claim.

Supporting your claim
Including medical assessments to ensure your claim is valued correctly.

Litigation
We negotiate the maximum amount of compensation for you, representing you in court if needed.
What are the time limits for making a claim?
If you do decide to pursue a claim for medical negligence, there is a 3 year time limit. However, if the victim is a child, there is no time limit on when they can make a claim until they turn 18. Following this, they have 3 years to bring a claim. Victims with a lower mental capacity also have no time limit on when they can start a case unless they recover their mental capacity.
How can Express Solicitors help?
There are many reasons to choose Express Solicitors to support you through your cervical cancer negligence claim. We work on a no win no fee basis and are experts in winning medical negligence cases that other firms may struggle with. In addition, in certain circumstances, we can arrange early repayments to provide funding to cover your current medical expenses.
Our team members are always available to offer free legal advice and if you decide not to proceed with your claim there is never any pressure to continue.
Frequently asked questions
What is cervical cancer?
Cervical cancer is a significant condition that affects the neck of the womb (cervix). This type of cancer is most common in people with wombs aged between 30 and 45 and is usually caused by HPV. HPV (human papillomavirus) is contracted through sexual contact and causes abnormal changes to the cervical cells, developing into cancer. Cervical smear tests are offered every 3 years after the age of 25 to look for signs of HPV, helping to spot cervical cancer early.
Can cervical cancer be missed on an ultrasound?
Yes, ultrasounds are not the best way to detect cervical cancer and it may be missed during a scan. More reliable ways of screening for this type of cancer include smear tests, biopsies, HPV tests and colposcopies.
How often is cervical cancer misdiagnosed?
Frustratingly, cervical cancer misdiagnosis can affect many patients and often occurs following a smear test false negative. This cancer may be misdiagnosed in up to 40% of cases and may happen due to a mistake during the test or incorrect interpretation of the results. If you do have symptoms of cervical cancer, it is vital that you visit your GP as soon as possible as early diagnosis can save lives.
Can cervical cancer be caused by something other than HPV?
HPV is by far the most common cause of cervical cancer, however, it is not the only cause. This condition can also be caused by smoking or in those who are immunocompromised.
How is cervical cancer diagnosed?
Generally cervical cancer is diagnosed following an abnormal smear test or a visit to your GP after experiencing the symptoms of this condition. You will then be referred to your local hospital for tests. These may include a biopsy or colposcopy and can indicate the presence of cervical cancer.
What are common cervical cancer symptoms?
There are a few common symptoms that many people with cervical cancer experience, however, during the early stages of this condition you may not have any symptoms. It is important to look out for: Pain during sexual intercourse Irregular bleeding for example after sex or between periods Lower back, tummy or hip pain Changes in vaginal discharge If you do develop these symptoms, a prompt visit to your GP is recommended to ensure you can either rule out cervical cancer or access treatment before your cancer progresses.
Is cervical cancer hereditary or genetic?
Cervical cancer is unlikely to be hereditary or genetic, it is usually caused after contracting the HPV virus during sexual contact. Regular smear tests are vital in detecting this virus and early diagnosis of cervical cancer.
Call us on 0161 904 4661
Lines are open now and our legal advisors are on standby to tell you if you can make a claim.
Start your claim online
Complete our simple form to receive a call back from our expert legal team.