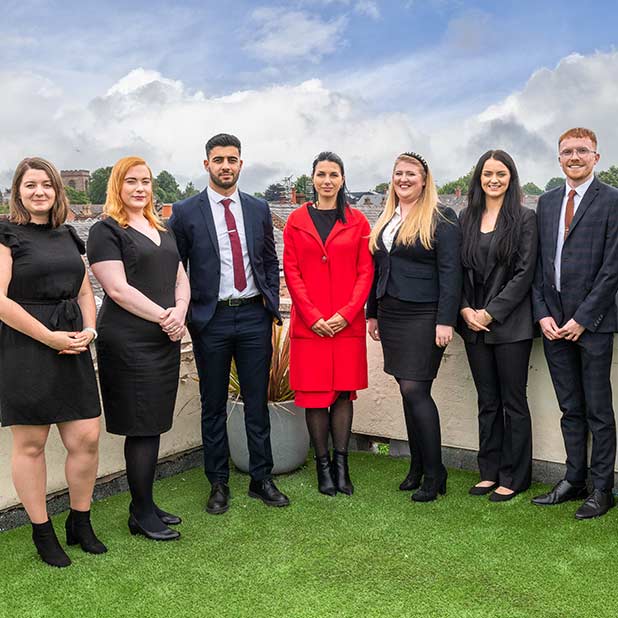 Careers at Express Solicitors
Want to come and work with us?
Why work at Express
We want to offer our people what we believe is an exciting career structure – a path that is clear, fair, and attainable.
Within this structure, we want to work with and develop all our people so that they – and our business – are constantly improving.
We will invest time and money in developing our people, and we expect those who wish to pursue a career with us to invest their time and hard work too.
We can and will reward those people who demonstrate to us the right personal and professional qualities, the right attitude and abilities, and the right contribution to our business.
This page sets out the rewards and benefits that people at the various levels in our business enjoy, in addition to the pay that they receive. All employees have the benefits set out at the bottom of the table, and the benefits increase as someone works their way up our career ladder.
A summary of the benefits for staff:
Employees (all)
2 x basic salary, Death in Service scheme (capped at age 70)

Private healthcare (after 2 years of continuous service)

Extra day's holiday for your birthday (after 2 years of continuous service) NB Full two years must have been served, not 1 year 11 months for example! From 1st September 2022

Generous departmental social budget

Generous firm-wide social budget

Access to free fruit (delivered twice a week, every week)

3 days "buy back" holiday (after 1 year of service)

Access to career training and development

Annual (optional) flu jab

Football / Netball / 10km Manchester Run – funded by the Company

Long service award for 10 years tenure

Annual appraisal (unless you are on the junior lawyer track, where it is 3 appraisals per year)

Enhanced Maternity Leave payment if you have over 1 year tenure

Winter Incentives – prizes and awards during November and December

Christmas bonus to those earning less than £35,000 per annum

Diversity & Inclusion and Social Committee employee led groups

Matched charity funding (monthly)

IT kit upon request to work from home (for work purposes only)

Shared work from home 50/50 over 10 days ("3-2") for most staff after their initial probation

Employee referral bonus

Access to qualified Mental Health First Aiders, First Aiders

Strong supervisor and buddy support with particular focus on new staff members
Litigation Assistant
Specialised in-role training when starting the role – Excellence Academy

Attending fee earner meetings and training sessions (every other month)

3 appraisals per annum to discuss career and progress towards a training contract

Training workshops – deep dives into black letter law
Litigation Executive
Generous and uncapped commission deal

Lots of in-house and external training, expected to achieve 30 hours of CPD, twice the industry average.

3 appraisals per annum to discuss career and progress

Training workshops – deep dives into black letter law
Trainee Solicitor
Commence the "Express Certificate" (finish by 1 year PQE)

Paid training (SQE degree apprenticeship or PSC)

MTSG membership, paid for by firm

PADA rota

Two appraisals per year

Ability to dictate and use the secretarial resource

£100 paid via payroll towards study aids for SQE Degree Apprentice at the beginning of the course (one off payment)

Qualification lunch for you and two colleagues paid for by the Company, bonus half day holiday and a gift – upon admittance to the roll of Solicitors!
Assistant Solicitor & commensurate roles e.g. Senior Litigation Executive
Begin supervision duties (typically gain access to a Litigation Assistant)

One appraisal per annum & Statement of Competence

Increased training and investment e.g. Management training
Associate
Increased supervision responsibilities

Typically gain access to a more dedicated typing resource

Enhanced performance coaching
Senior Associate
25 days of annual leave plus an additional three days at Christmas and eight bank holidays
Partner
Access to team-building events

Increased flexibility

Lunch paid for by the firm

Car washed at regular intervals throughout the year (once a month)

Enhanced maternity / shared parental leave pay

Company funded mobile phone (not your personal mobile – due to HMRC rules about taxable benefits)

Access to electric car scheme
Diversity & Inclusion at Express Solicitors
At Express we pride ourselves on working with a diverse range of talent from all backgrounds. We always look to promote and support all our members of staff whatever their background.
Click here to find out more about our Diversity & Inclusion at Express Solicitors
Health & Wellbeing
We understand that the working in the legal industry can be stressful. To help our staff at Express, we offer a variety of support to ensure their mental health is taken care of.
To provide support to our colleagues' Health and Wellbeing, we have 3 qualified Mental Health First Aiders, who are on hand to speak to. We offer Private Medical Insurance after 2 years of service, and we also promote charities and run fundraising events around key dates including Mental Health Awareness Week and Suicide Awareness Day. Click here to find out more about our recent fundraising.
We believe that socialising and exercise also contribute to overall wellbeing. For this reason, in addition to mental health support, we also offer opportunities for our staff to socialise and engage in group activities.
Express have a Couch to 5k running club, our own netball team, football team and walking group. We yearly take part in the Manchester 10km, the Tour de Manc and the Northenden
Boat Race

If you are interested in any of our roles or would like to arrange an informal chat then please contact us at recruitment@expresssolicitors.co.uk.
We would also request any agency seeking to work with us to also email recruitment@expresssolicitors.co.uk and let us know how you think you could help. Please note that we only work with agencies who have agreed to our Terms & Conditions.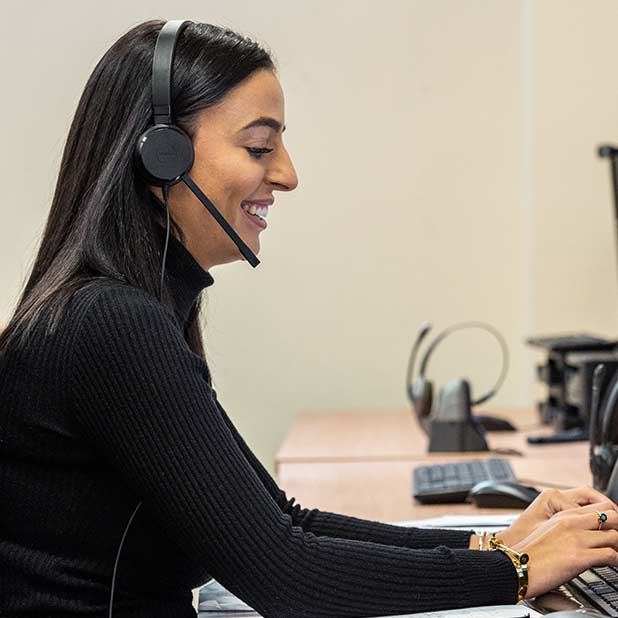 Gender pay gap
At Express Solicitors, we are mindful of the gender pay gap. We are proud to have grown over the past 21 years and, in line with gender pay gap regulations, have produced our second gender pay gap report.
You can read the full report and get better acquainted with our workforce, as well as information on the hourly pay and bonuses for our employees.
What we're looking for
As an equal opportunities employer, we offer an "All Diversity and Inclusion" group, which celebrates the differences between multiple cultures at the firm.
Whatever your background, you must have:
A steadfast commitment to helping those with personal injury claims
Practical work experience where possible
A strong academic background
Attention to detail
Evidence of excellent customer service.
Express Solicitors is a great place to work, offering employee perks, training and social events. But don't just take our word for it – ask our loyal team:
"The progression at the firm is fantastic. I became a trainee solicitor within 12 months."
"I feel the firm recognises hard work and commitment. I originally joined the firm working as a legal apprentice. Since then, I've been promoted to the Road Traffic Accident department and I'm now working as a fee-earner."
If you would like to join our team, please see our Vacancies section for current available opportunities at the firm.
Hayley Franklin of Express Solicitors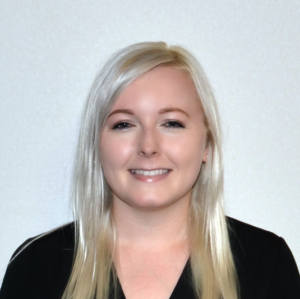 "Having worked for Express Solicitors for nearly 12 years it's clear to me that the company are committed to supporting and empowering its employees to grow and succeed.
Throughout my career Express have always provided access to training and development opportunities whether that's via online courses, one to one help or the excellent in-house training provided.
I started my journey at Express Solicitors in the Reception/Administration Team where I gained an NVQ in Customer Service then progressed into the HR Department. From there I have been promoted from Administrator to HR Advisor. Since returning from maternity leave I knew I wanted to take the next step in my career and further myself and Express have been so supportive. A keen an interest of mine is data analytics, and through the company I have now been given the fantastic opportunity to take on a Data Analyst Apprenticeship which I will start in September 2023. This shows how much Express supports careers right across the business not just for the lawyers.
Whether you want to progress in your current role or want to go down a different path Express really help in achieving your goals and help to push you in the right direction."