Amputation claims caused by medical negligence
Amputation claims are one of the most serious medical negligence claims a person can make. If you've suffered a life-changing operation as the result of a medical error, you could make an amputation negligence claim.
Last Updated November 8th, 2023.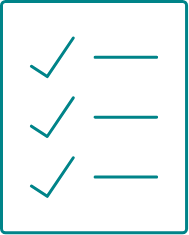 The most important things to remember when making an amputation claim
You can claim for medical negligence based on misdiagnosis, errors or poor hygiene
You generally have three years to make a claim
You should keep medical records and statements as evidence
You can claim against the NHS or a private healthcare provider
You can claim on a No Win, No Fee basis.
You'll claim more with us.
We have recovered an additional £21.2m more in compensation for clients who switched to us from their previous firm. Contact us now to discover the real value of your claim.
How much compensation can I claim?
Your amputation compensation amount will vary depending on several factors. For example, amputation claims are typically for the arm, finger, hand, foot or leg – a claim for an amputated finger will likely result in less compensation than a claim for leg amputation.
We calculate our compensation claims based on three things: the physical damage, the financial losses and the long-term impact the injury has had on your life. Naturally, with an amputation claim, the costs you will incur will be much higher, for example:
Prosthetic limbs
Actual and projected medical expenses
Physiotherapy
Home and car modifications
You'll also likely suffer much psychological distress and may need to change your job. While we cannot provide an exact figure without assessing your circumstances, we can offer guideline amounts. The Judicial Board Guidelines offer figures based on injury to specific body parts:
Amputation of both arms: up to £255,000
Amputation of one arm: from £82,000 to £117,000
Finger amputation: up to £77,000 depending on remaining use of the hand
Amputation of both legs: up to £240,000
Amputation of toes or feet: from £11,000 to £171,000
However, your total compensation will also factor in the long-term implications, such as the anguish of no longer being able to carry out your hobbies. Contact us today for a no win, no fee amputation negligence claim.
What is the time limit for making an amputation claim?
Generally speaking, the time limit for making amputation compensation claims is three years from the date of the operation. There are two exceptions to this rule:
If you're making a compensation claim on behalf of a child, you can be their 'litigation friend' (representative) anytime up until their 18th After their 18th birthday, they can make their own claim up to three years later.
If you or the person you're claiming for was 'mentally incapacitated' (for example, suffered brain damage), then there is no time limit for amputation claims.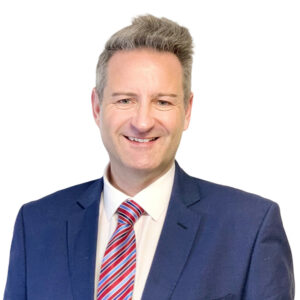 Get the best legal team on your side
Over 1,000 years of combined legal expertise
We'll get you more compensation than anyone else
Early payments to cover your expenses*
We win the cases other firms can't
Fully independent, and fully regulated.
* Where applicable
What is an amputation due to medical negligence?
Amputation caused by medical negligence is different from standard amputation surgery. In some cases, amputation is an unavoidable last resort, for example if you have a serious infection. However, there are many cases in which amputation may have been preventable, for example:
Amputation caused by a failure to diagnose certain diseases
If your doctor has failed to spot the symptoms of a serious disease, this could lead to serious long-term effects such as amputation.
If your doctor has missed a severe problem, the area may become damaged beyond repair, or amputation might be the only option to stop the problem affecting other parts of the body. Amputation through misdiagnosis may be caused by missing:
Meningitis
Encephalitis (inflammation of the brain)
Vascular disease
Amputation caused by a failure to treat infections in time
Poor hygiene in hospitals could lead to an infection. In severe cases, this could lead to sepsis (blood poisoning) that becomes unresponsive to medication and needs amputation. In other cases, some conditions may lead to infections or sepsis if they are not treated in time, for example:
Cellulitis (an infection in deeper layers of the skin)
Osteomyelitis (bone marrow infection).
How to claim for medical negligence
Want to know more about claiming for medical or clinical negligence. Jargon free, we'll explain your legal rights, letting you know everything you need to know about claiming.
How much compensation can I claim for medical negligence?
Read our medical negligence legal guides to understand your legal rights and how much compensation you may be able to claim.
Amputation caused by clinical errors
In some cases, the blood supply may be cut off to the limbs, which can result in tissue damage and infection. Likewise, some conditions may result in nerve damage, leading to limb loss. Examples include:
Failure to recognise deep vein thrombosis, or recognising the symptoms too late
Failure to manage peripheral neuropathy (nerve damage) in diabetic patients.
Amputation caused by surgical errors
Communication errors may lead to life-changing consequences in extreme circumstances. In some cases, surgeons may make errors such as:
Operating on the wrong limb
Amputating in the wrong place, for example too far or not far enough up the arms or legs.
Every one of these cases is preventable with the right medical care and attention. If you've been let down by your healthcare provider, our expert medical negligence solicitors can put in a no win, no fee amputation claim for you.
Unlimited legal support.
That's right, we provide unlimited legal support for our prospective clients. Not sure if you have a claim, or if you even want to make a claim? You can speak with us for as long as you like and as many times as you like. We'll let you know your legal rights, completely free of charge and with no obligation to make a claim.
Can I make a no win, no fee claim?
You can make a no win, no fee amputation compensation claim if you've suffered a preventable amputation through medical negligence. If you're not sure, get in touch with our friendly solicitors today – we'll help you to gather the evidence you need to make your claim.
We can also help you with advice on where to get the best healthcare, and in some cases, can help with early compensation payments while you undergo your treatment.
What evidence will I need to make an amputation negligence claim?
To make an amputation medical negligence claim, you will need evidence. Please don't panic if you haven't got everything straight away – our expert solicitor team can guide you on what will best support your claim. Typically, you should try to collect:
All medical documentation such as surgery notes and doctors' letters
Receipts for any expenses such as travel to appointments or home adjustments
Proof of any loss of earnings, for example if you lost your job.
You may also like to use witness statements. You can send these to us via email. For the best chance of making a successful claim, it's best to get in touch with us as soon as possible – especially if you do have a statement from a witness.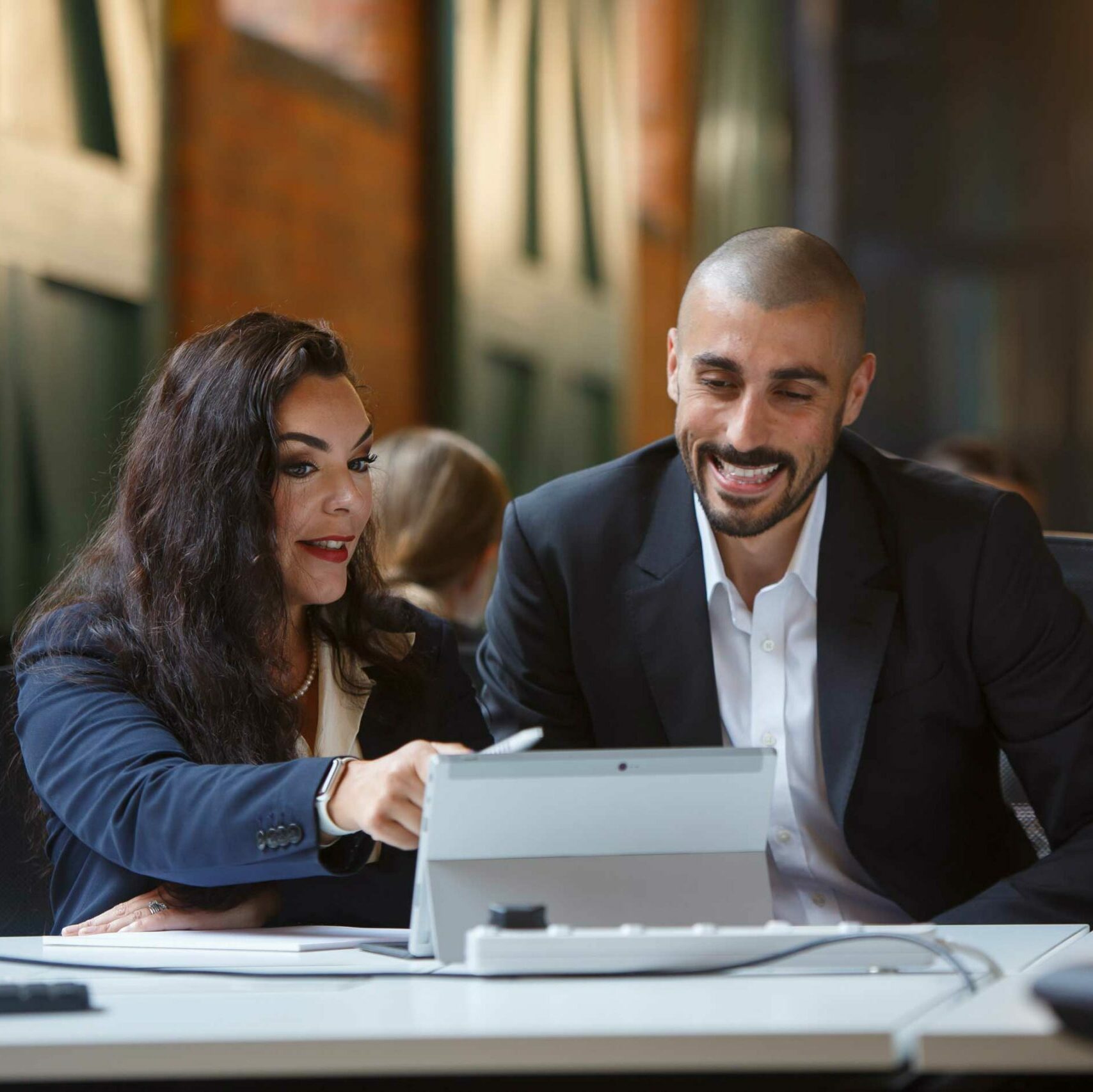 A claim process built just for you.
Our tailor-made claim process takes the stress out of claiming and keeps you in control. Choose how often, and how you want to be updated. Phone, SMS, mail, video-call, it's up to you.
Helping you to adjust to life after an amputation
At Express Solicitors, we have dealt with hundreds of cases just like yours, and we understand the life-changing effects that this type of medical negligence can have. By making a no win, no fee claim with us, you can get the compensation you deserve. This may help to fund:
Changes to your working life
You may no longer be able to work in your current role, or you may have to give up working altogether. We can help you to get the loss of limb compensation you deserve to cover you for the rest of your working life.
Adaptations to your home
Your home may need modifications to help you move around as normal, which can be expensive and stressful.
Rehabilitation and support
Readjusting to your new life will take a considerable amount of time, mental effort and money. Our compensation claims factor in both the financial losses and psychological damage you've suffered, helping to fund your treatments long-term.
Specialist transportation
You may need adaptations to your personal vehicle, or specialist equipment to help you travel on public transport. Again, this can be costly and make you feel self-conscious, which we will cover when making your claim.
Prosthesis
Prosthetic limbs are not only costly. Being fitted with a prosthetic limb can be distressing, particularly when accompanied with rehabilitation, or regular check-up appointments.
As with all of these adjustments, our trained personal injury solicitors will look at both 'general damages' (your physical damage) and 'special damages' – such as your financial loss and personal distress. We have settled millions in amputation medical negligence claims just like yours, so contact us to start your no win, no fee claim.
Why choose Express Solicitors?
The long-term effects of amputation can be devastating to you and your family. At Express Solicitors, we go above and beyond to get you compensation for life – not just for your injuries. We have settled millions of pounds in medical negligence claims that others won't take on. No matter what your injury, we'll listen to your story sensitively and do everything in our power to get your life back on track.
Call us on 0161 904 4661
Lines are open now and our legal advisors are on standby to tell you if you can make a claim.
Start your claim online
Complete our simple form to receive a call back from our expert legal team.