How to claim compensation for a vaginal mesh implant
Vaginal mesh problems may cause embarrassment and untold discomfort. If you've suffered pain as a result of medical negligence, our specialist lawyer team can help you get the compensation you deserve.
Last Updated November 8th, 2023.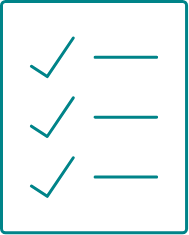 The most important things to remember when taking legal action for vaginal mesh injury claims are:
Vaginal mesh treatment has received criticism in the UK
You can claim based on misinformation, faulty products, or medical malpractice
You can claim on a No Win, No Fee basis
You generally have three years from symptoms starting to make a claim
Your compensation is assessed based on how it has affected your life.
You'll claim more with us.
We have recovered an additional £21.2m more in compensation for clients who switched to us from their previous firm. Contact us now to discover the real value of your claim.
What are the most common issues caused by vaginal mesh surgery?
In the past, there have been reports on doctors not being adequately trained to carry out TVT surgery, while others have been concerned about life-changing effects. As the surgery affects an intimate area, complications can include:
Chronic pain in the lower abdomen and pelvic areas
Excessive bleeding
Difficulty walking
Sexual issues
Incontinence
Constipation
Blood clots
Bladder infection or perforation (piercing)
Vaginal erosion or scarring
Bowel and nerve trauma
Erosion or protrusion of the mesh.
These symptoms may be the result of medical malpractice, with surgeons not qualified to carry out procedures of this type and can all result in vaginal mesh claims.
How to claim for medical negligence
Want to know more about claiming for medical or clinical negligence. Jargon free, we'll explain your legal rights, letting you know everything you need to know about claiming.
How much compensation can I claim for medical negligence?
Read our medical negligence legal guides to understand your legal rights and how much compensation you may be able to claim.
How do I know if I can make a vaginal mesh claim?
If you have suffered any of these symptoms, you may be able to make a claim against the NHS or a private medical organisation.
So far, more than 1,000 women across the UK have submitted claims to the NHS for injuries caused by TVT implants.
In addition to side effects, women have also been able to claim for implants that were not inserted correctly. Some have made claims on the basis that they were given the wrong information or advice – and would not have had the operation if they had known the risks.
How to make a vaginal mesh claim
To take legal action against the NHS, you need to be able to prove two things: that you were injured, and that your vaginal mesh surgery caused your injury (as a result of medical negligence). Our expert medical negligence solicitors can guide you through the process and let you know if you qualify for a claim.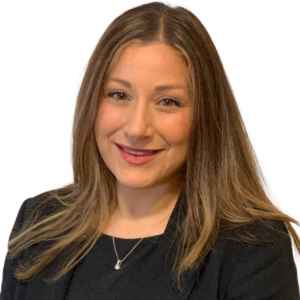 Get the best legal team on your side
Over 1,000 years of combined legal expertise
We'll get you more compensation than anyone else
Early payments to cover your expenses*
We win the cases other firms can't
Fully independent, and fully regulated.
* Where applicable
How long after my vaginal mesh surgery can I claim?
You generally have three years from the date of the surgery or the date you were diagnosed with related symptoms to make a claim. However, if you are under 18, you can ask an adult to represent you up to the date of your 18th birthday. After this date, you can claim for yourself up until your 21st birthday.
In some cases, product defects can extend this three-year limit. There have been many documented cases of faulty vaginal TVT products, so you can make a claim three years after the fault was reported.
How much can I claim?
Our expert solicitors will assess your claim based on the seriousness of the injury, and how it's affected your life – for example, no longer being able to take part in sports. We call physical injuries 'general damages' while 'special damages' refer to any costs you've incurred – for example, travel to hospital appointments or time off work.
Can I sue the NHS? What is my claim worth?
You may be able to sue the NHS if you can prove medical negligence, for example, if you were not warned of the risks. Your payout is funded by NHS Resolution, which is funded by NHS Trusts around the country. There is no set compensation amount for vaginal mesh claims, but we can follow the Judicial Board Guidelines for ballpark figures on organ damage:
Chronic pain compensation claims can be worth as much as £50,000
Hip or pelvis injuries can be worth as much as £31,000
Injuries to the bladder can be worth as much as £112,000
Loss of bowel function compensation claims can be worth as much as £119,000.
How is my compensation calculated?
At Express Solicitors, we specialise in going above and beyond to get you the largest settlement possible. That means we'll examine every possible factor to make a vaginal mesh compensation claim, such as:
Long-term changes to your lifestyle, such as your sex life
Physical and psychological injury
Any adjustments to the home
Time off work
Any costs you have to pay out, such as travel to appointments.
In some cases, we may be able to arrange interim payments. These are a small sum of your total payout, which are payable before your claim is settled.
Unlimited legal support.
That's right, we provide unlimited legal support for our prospective clients. Not sure if you have a claim, or if you even want to make a claim? You can speak with us for as long as you like and as many times as you like. We'll let you know your legal rights, completely free of charge and with no obligation to make a claim.
Choosing the right no win, no fee solicitors
We understand how embarrassing and shameful it may feel to make a vaginal mesh implant claim. That's why we'll listen to your claim sensitively and provide you with the best legal advice to get you the compensation you deserve.
We can process your claim on a No Win, No Fee basis, so if we don't win – you don't pay. Call us today to find out more.
The TVT mesh claims compensation process comes in four steps:
You can call us to discuss your claim. We generally advise you call us as soon as possible, but you'll have up to three years from the date the symptoms started. We ask that you have as much evidence as possible before you call, for example, medical reports.
Once we have all your evidence, we will send out a trusted medical advisor to review your symptoms. We appreciate this can be intimate and embarrassing, so we will endeavour to send a woman with a specialism in gynaecology. The advisor will be checking for 'breach of duty', which is evidence of malpractice or a surgical error. She will also be looking for 'causation', which is the extent of the damage.
The advisor will give us a report, and if it states that the doctors or hospital are at fault, we will start to take legal action. The defendant (the doctors or surgery) has four months to respond to our written letter. During this time, we'll assess how severe your injury is and let you know how much we think you could claim.
If the organisation admits fault, you'll receive your compensation minus our fees. Most of our claims are No Win, No Fee, so you won't pay a penny if we don't win. However, if they dispute the claim, we may have to take it further. Less than 1% of medical negligence claims end up in court, so there is very little need to panic.
What are my legal rights when making a vaginal mesh claim?
Under UK law, you can make a vaginal mesh injury compensation claim based on:
Product defects
Lack of treatment choice
Lack of informed consent
Surgical malpractice.
According to the BBC, one in 11 women in the UK has suffered with vaginal mesh problems. It's therefore important to know your rights when making a compensation claim.
Product defects
There have been many vaginal mesh lawsuit claims in both the UK and the US. If you know that your mesh was one of the following brands, you may be able to make a claim based on faulty implants:
Obtryx
Pinnacle
Gynecare
Prolift
TVT Secur.
Lack of treatment choice
According to guidelines from the National Institute for Health and Care Excellence (NICE), patients should be offered a three-month trial of pelvic floor muscle training before surgery. If your doctor neglected to offer you this, you could make a claim.
Lack of informed consent
If you were given the wrong information or not told all the options, you may have a case to claim. For example, you should have been made aware of the risks, or the lack of long-term data on vaginal mesh implant effectiveness. You must have been involved in the decision-making, according to NICE guidelines.
Surgical malpractice
If your surgeon was not adequately trained, and inserted the tape in the wrong place, you could make a claim. This can lead the mesh to move away from its intended position, resulting in significant pain. Likewise, other complications can occur such as bowel perforation, leading to long-term effects for which you could claim.
Start your vaginal mesh medical negligence claim
Whether you were misinformed or given a defective product, Express Solicitors is here to help you. We'll settle your claim on a No Win, No Fee basis and deal with your compensation as sensitively as possible. You should be able to live a pain-free life – we can help get you the settlement you deserve.
Frequently asked questions
I had vaginal mesh surgery years ago but have only recently started to experience complications. Can I still make a vaginal mesh claim?
You can. Sometimes, vaginal mesh problems do not present until years after the surgery itself. You have three years from the date the pain started to make a claim – but you will need medical evidence that the pain is related to the procedure.
My vaginal surgery was performed at a private hospital. Can I still make a vaginal mesh claim?
You can claim against the NHS and private hospitals. The difference is that your compensation payout will be funded by the private hospital's Liability Insurance, rather than NHS Resolution.
Was I given the right advice?
While there are no standard medical guidelines on vaginal mesh implants, NICE advises that doctors involve patients in the decision-making process. This includes making them aware of risks, and letting them know all the available treatment options. If your doctor neglected to do this, you could make a claim.
Is vaginal mesh/TVT safe?
The procedure has received a lot of criticism in the UK, and as a result, is no longer used to prevent urinary incontinence. While there is not yet any evidence that it is dangerous, there is evidence to suggest that malpractice can result in painful side effects. NICE advises that a mesh may be helpful for prolapses, but the procedure requires a qualified surgeon.
Was my vaginal mesh put in properly?
In some cases, you may have a bad reaction, even if the vaginal mesh was inserted properly. However, if there is evidence to suggest the tape has eroded into your bladder or surrounding organs, this may suggest it was not inserted properly. You should always seek medical advice.
Call us on 0161 904 4661
Lines are open now and our legal advisors are on standby to tell you if you can make a claim.
Start your claim online
Complete our simple form to receive a call back from our expert legal team.