Back injury at work claims
Has your job led to an accident or ongoing back pain? Speak to Express Solicitors for a no win, no fee personal injury claim.
Last updated on June 10th, 2022.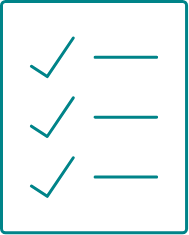 The most important things to remember when claiming for a back injury at work:
Under Health and Safety and Manual Handling laws, it is your employer's responsibility to keep you safe
Back injuries in the workplace can be caused by accidents, through repetitive manual tasks, or poor equipment such as office chairs
You can claim on a No Win, No Fee basis
You have three years from the date of the accident/diagnosis to make a claim
Total compensation amounts depend on the severity of the injury, loss of earnings and changes to your lifestyle.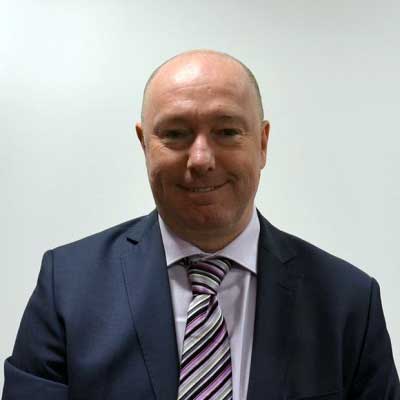 Get the best legal team on your side
Over 1,000 years of combined legal expertise
We'll get you more compensation than anyone else
Early payments to cover your expenses*
We win the cases other firms can't
Fully independent, and fully regulated.
* Where applicable
What type of back injuries can I claim for?
There are many risks in the workplace that can cause back injury if Health and Safety measures are not in place. Some may be accidents, whereas others could have long-term effects, for example repetitive strain.
How do back injuries happen in the workplace?
The most common causes of back injuries are accidents at work. However, certain manual tasks may cause injuries over time, which are harder to pinpoint, but could still qualify for a claim.
Common workplace accidents include:
Falling from a height
Falls caused by broken or unstable chairs
Objects falling from a height and landing on you.
Other injuries related to specific tasks may be caused by:
Improper lifting of heavy objects (without proper training)
Repeated lifting of heavy loads
Repetitive strenuous tasks such as manual packing
Strenuous physical work including crouching and bending over
Posture issues, for example, through bad computer placement.
These task-specific issues may cause ongoing back pain – which you shouldn't have to put up with. Alternatively, accidental injury may result in short or long-term damage, for example through prolapsed discs, ligament, tendon or soft tissue damage, or in extreme circumstances – paralysis.
How to claim for an accident at work
Want to know more about claiming for an accident at work. Jargon free, we'll explain your legal rights, letting you know everything you need to know about claiming.
How much compensation can I claim for an accident at work?
Read our accident at work legal guide to understand your legal rights and how much compensation you may be able to claim.
How much pain do I need to be in to make a claim?
When you make a back injury at work claim with us, we'll assess how severe the damage is. You can still claim compensation even if the pain is mild. We need to consider the links between the long-term pain and the injury itself.
Every back injury compensation claim is different, so even if you're only in mild discomfort, you could still have a claim. You should also seek treatment to avoid long-term injury. You can use our back injury claims calculator to judge the severity of the damage.
How to make a back injury at work claim
If you've had an accident and damaged your back at work, you should call a back injury at work solicitors as soon as possible. You should try to collect as much evidence as you can before you get in touch – for example, logs in your workplace's accident book, photographs and witness statements.
If you have ongoing pain and suspect it may be related to your job, speak to your doctor. You should be able to produce medical records and gather any relevant evidence you can to back up your claim. Be mindful of time limits, however – in most cases, you can only claim up to three years after diagnosis.
You'll claim more with us.
We have recovered an additional £21.2m more in compensation for clients who switched to us from their previous firm. Contact us now to discover the real value of your claim.
What is the Law on compensation for back injuries at work?
Under the Health and Safety at Work Act 1974, your employer has a duty of care to keep you safe. In terms of back injuries, this means providing you with all relevant training, whether for machinery or manual labour.
Physical roles are also covered by the 1992 Manual Handling Operations Regulation, which means your employer has to offer you adequate training. The same applies for hazardous jobs at a height, which is covered by the Work at Height Regulations 2005 Act. If you are sure that your company has not met these standards, you could make a claim. Our solicitors would claim compensation, which would be paid by Employer's Liability Insurance.
How long do I have to claim for a back injury at work?
Generally speaking, you will have three years from the date of your accident to make a claim. If yours is a chronic back injury, then you will have three years to claim from whenever your doctor diagnosed you – as long as you can prove it was caused by your job.
There are some exceptions to this rule. You may have longer than three years to claim if:
The injury caused you to be mentally incapacitated (e.g. brain damage) and you were not physically fit to claim within three years
Your injury happened overseas
You were under 18 at the time – you can claim up to the date of your 21st birthday
Workplace equipment was found to be faulty e.g. with a product recall – in these cases, you can claim three years after the equipment was found to be at fault.
Client Stories – Falling From Height
Frank fell 25 feet from scaffolding while laying bricks on a construction site. We were able to help him recover compensation and move on with his life.
How much can I claim if I injure my back at work?
There is no one-size-fits-all when it comes to compensation amounts. Our trained lawyers take into consideration many factors such as severity of the injury, time off work, loss of earnings and changes to your lifestyle.
However, the Judicial Board Guidelines can provide an estimate figure depending on the damage caused. At Express Solicitors, we always go above and beyond to ensure you get as much compensation as possible.
Back injuries requiring up to two years' recovery can be as much as £6,000
Back injuries causing permanent symptoms can be as much as £30,000
Serious back injuries with a significant permanent impact can be as much as £70,000
Severe back injuries with spinal cord damage can be as much as £128,000.
Please remember, these are guidelines only. We'll listen to your case sensitively and try to secure you interim payments if you're having treatment.
How is compensation calculated?
When you speak to our expert solicitors, we'll ask you for as much evidence as possible to support your claim. This helps to secure as much compensation as possible, which we calculate based on:
How serious your injury is
Any financial losses e.g. from time off work or treatments
Travel costs to treatments
Psychological trauma
Adjustments to your home
Inability to go about your daily hobbies
Having to change jobs.
You might hear injuries referred to as 'general damages' whereas 'special damages' relate to any money you've had to pay out while recovering. In some cases, we can also help you with interim payments. This means that we give you a little of your final payout while you're waiting for your compensation, to cover any financial losses.
We understand the financial impact of an accident.
In 99% of cases, we recovered more compensation than the insurer's first offer. We'll provide financial security with our interim payments wherever possible, meaning you don't need to rush into an offer that is lower than you're legally entitled to.
Back pain jargon buster
You may experience one or more of these in your job. It's best to understand what each type of back injury means so that you can explain your pain to your doctor.
Strains, sprains or pulls – these happen when muscles are overstretched or torn, and can make it difficult for you to move.
Lumbar spine trauma – this is lower back pain, which is caused by:
Fractures – breaks or cracks in the bone
Herniations – damage to spinal discs
Sprains or strains – ligament or muscle damage.
Spinal cord injury – this damages nerve fibres, which can result in loss of bowel control, loss of feeling, or paralysis (inability to move/feel).
Brachial plexus injury – this is damage to a network of nerves in between your shoulder blades. It can feel like numbness or tingling, or cause pain in your hands and arms.
How can I choose the right solicitor?
You need a solicitor who will listen to your case when nobody else will. At Express Solicitors, we've managed to claim £160 million in personal injury compensation for our clients. Even if you've been refused elsewhere, we'll listen to your story and approach your case sensitively.
Claiming can be a lengthy process, but this is because we go the extra mile to get every single penny you deserve. The best part is that many cases are No Win, No Fee, so you won't pay if we're not successful.
How to start a back injury compensation claim
It's best to get in touch with us as soon as you can – whether you've had an accident or a diagnosis from a doctor. This helps you to provide us with the most accurate evidence to support your claim. Your personal injury claim is a three-step process:
1. You can give us a call or fill out a contact form to request a call back. In this initial consultation, our friendly teams will ask for details of your injury, and may ask you to provide evidence. We may need witness statements from other people, so if anybody saw the accident, please let us know.
2. With the right evidence in place, our expert solicitors will start your claim. We will negotiate with your employer and make a claim against their Employer's Liability Insurance, claiming your employee rights, and their failure to keep you safe.
3. If your case is successful, you'll receive your compensation, minus our legal fees. In some cases, your employer's insurance will cover these fees. We can also offer interim payments on successful claims to tide you over while you're waiting.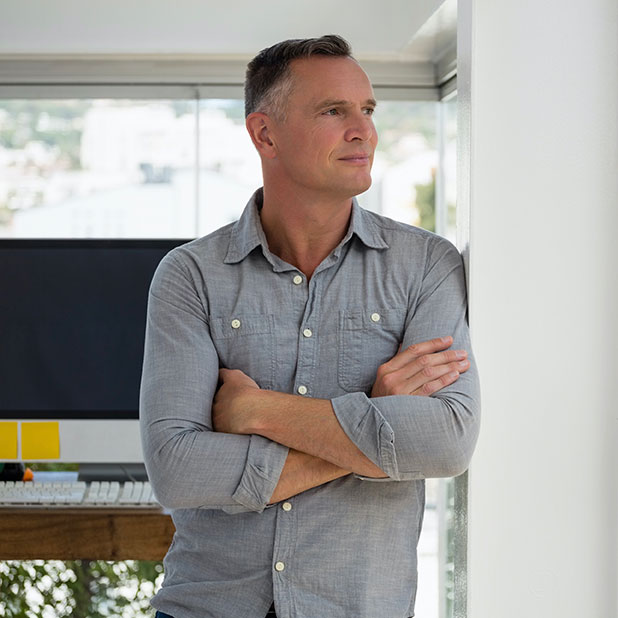 Unlimited legal support.
That's right, we provide unlimited legal support for our prospective clients. Not sure if you have a claim, or if you even want to make a claim? You can speak with us for as long as you like and as many times as you like. We'll let you know your legal rights, completely free of charge and with no obligation to make a claim.
What information do I need to make a claim?
There are many types of evidence you can gather to support your claim. If you have an accident at work, make sure it is logged in the company accident book, and be prepared to make copies of this.
Ask for any medical records if you need to visit a doctor. If the police had to get involved, for example in a driving accident while at work, you can ask for a police report. Ask any witnesses to prepare a statement via email.
If you have visible symptoms, try to photograph these as evidence. In some cases, symptoms may not show up straight away, particularly with back injuries, which can 'flare up' later on. Our expert teams will be able to talk you through this if your pain comes and goes.
Some employers will offer their own medical assessment, but it's always best to go to your GP. We can recommend you local medical professionals to see for an accurate assessment.
If you're claiming for loss of earnings (including any potentially lost bonuses or trips to a job centre if you're unemployed), you should keep a record of this. Include any relevant receipts as well, for example, records of travel to appointments.
Finally, if possible, try to gather evidence of any failures on your employer's part. For example, you might have records of manual handling training that has not been updated, or evidence of faulty machinery.
Contact Express Solicitors today
Everybody deserves to work in a stable, safe environment. If you have a back injury that was caused or made worse by your job, contact our professional teams today. We've managed to win more than £160 million in personal injury compensation, and are happy to help on a No Win, No Fee basis.
Frequently asked questions
What should I do if I've injured my back at work?
You should call us as soon as possible. Be prepared to provide evidence including medical reports, witness statements, and proof that the accident was not your fault, such as pictures of faulty machinery.
Can I claim for an accident at work if working on a zero-hour contract?
Yes, you can. You still have the same rights as full-time workers – it is your employer's responsibility to keep your workplace safe. If you've had a back injury that wasn't your fault, you could make a claim.
an I claim for an accident at work if I'm a self-employed contractor?
Yes, you can. When you work for an employer on-site, you have the same rights as full-time employees. Your employer is still liable to pay out of their Liability Insurance if you're injured at work.
Can I claim if I have a pre-existing condition or previously had a back injury?
Pre-existing conditions do not rule out your ability to make a claim. However, you need to be able to prove that your job made the condition worse. You should speak to a medical professional and ask our claims teams for more information.
Do I need to attend a medical?
After seeing your doctor, you may be asked to attend further appointments. For example, we may recommend one of our trusted medical professionals, or your employer may send you for an assessment as part of Occupational Health.
What evidence should I collect after an accident?
You should keep any medical records, police records where appropriate, witness statements and receipts to prove loss of earnings. You may have a log of accidents in a workplace book, so you should make a copy. Try to provide photographs if you can, for example of your injury or faulty equipment.
What are the Manual Handling Operations Regulations 1992?
According to the Office of National Statistics, more than 130 million working days are lost per year due to injuries at work. The MHOR was set up to prevent risks from manual handling, which it defines as "transporting or supporting loads by hand or bodily force". Under the act, employers must first avoid any hazardous manual handling, second assess how to avoid hazardous manual handling, and third, reduce the risk of injury as much as possible.
What is the average compensation amount for back injuries at work?
Our table below is a guide to the amounts of compensation you may receive if you've been injured at work. These amounts are based on a combination of case law, our previous claims, and the Judicial College Guidelines.
These amounts do not include additional compensation you may be able to claim for your out of pocket expenses.
Speak with our accident at work solicitors for more information and to find out how much you might be entitled to claim for your injury.
Compensation amounts for back, neck, shoulders and upper body injuries
| Part of body | Severity of injury | Amount of compensation | Types of injuries |
| --- | --- | --- | --- |
| Neck | Minor | Up to £6,680.00 | Soft tissue injuries or whiplash with recovery within 3 – 24 months. Compensation factors include severity of pain and amount of negative effects on everyday life. |
| Neck | Moderate | £7,410.00 to £47,760.00 | Covers injuries that accelerated a pre-existing condition, disc lesions, cervical spondylosis, serious limitation of movement, permanent and/or recurring pain, all caused by fractures or dislocations. |
| Neck | Severe | £56,100.00 to £139,210.00 | Serious fractures, severe soft tissue damage, chronic pain conditions, disc damage, partial paraplegia, or significant, permanent disability. |
| Back | Minor | £2,090.00 to £10,670.00 | Includes lighter strains, sprains, disc prolapses, and soft tissue injuries. Recovery between 3 months and 5 years. |
| Back | Moderate | £11,730.00 to £26,050.00 | Includes: spinal fusion, compressed or fractured lumbar spine (possibly resulting in higher risk of osteoarthritis and constant pain), prolapsed discs and other injuries that may require surgery and a continued acceleration/worsening of a pre-existing back condition. |
| Back | Severe | £36,390.00 to £151,070.00 | Typically requires surgery. Injuries include: damaged spinal cord and partial paralysis, psychological issues, loss of bladder and/or bowel function, disc lesions, impaired movement, arthritis, etc. |
| Shoulder | Minor | Up to £6,730.00 | Soft tissue injury resulting in pain. Full recovery between 3 – 24 months. |
| Shoulder | Serious | £10,890.00 to £16,380.00 | Fractured humerus, clavicle or rotator cuff needing surgery. |
| Shoulder | Severe | £16,380.00 to £40,970.00 | Significant disability caused by severe damage to the neck or brachial plexus. |
| Pelvis & hips | Minor | £3,370.00 to £10,750.00 | Complete recovery after minor soft tissue injuries. Little or no disability within 2 years. |
| Pelvis & hips | Moderate | £10,750.00 to £33,430.00 | No serious disability, but covers injuries requiring hip operations, replacement of hips (or the need for either in the future). |
| Pelvis & hips | Severe | £33,430.00 to £111,690.00 | Severe hip/pelvis fractures resulting in bowel damage or spinal fusion, childbirth complications, hip replacement, and/or leading to higher likelihood of future surgery. |
| Scarring (not facial) | Minor | £2,020.00 to £7,380.00 | One noticeable scare or several superficial, unsightly scars on the legs, arms, or hands. |
| Scarring (not facial | Moderate | Up to £7,380.00 | Full recovery within 2 years, up to a partial recovery with symptoms that are not largely debilitating. |
| Scarring (not facial | Severe | £6,680.00 to £19,390.00 | Several noticeable laceration scars or a single disfiguring scar. |
Call us on 0161 904 4661
Lines are open now and our legal advisors are on standby to tell you if you can make a claim.
Start your claim online
Complete our simple form to receive a call back from our expert legal team.