NHS negligence claims
The NHS has a duty of care to keep you safe. If you feel your care fell below the accepted NHS standards, speak to our specialists solicitors today to find out if you may be able to claim compensation.
Last Updated August 16th, 2023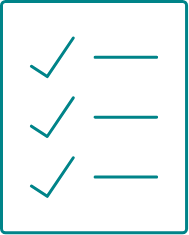 The most important things to remember when claiming compensation from the NHS are:
The NHS has strict standards to provide care
You will need to be able to prove causation and negligence that these standards were not met
You can claim on a No Win, No Fee basis
You generally have three years to make a claim
The amount of compensation will vary depending on how your life has been affected.
You'll claim more with us.
We have recovered an additional £21.2m more in compensation for clients who switched to us from their previous firm. Contact us now to discover the real value of your claim.
What types of medical negligence can I claim for against the NHS?
As the NHS provides such a broad range of services, negligence can come in many forms. For example, we can help you claim for:
Misdiagnosis which led to further illness
Venepuncture injuries (needles)
Infections due to poor hygiene.
Many cases of negligence can lead to more damaging effects long-term, so we will review your case and consider this while assessing your compensation total.
How do I know if I can make a claim against the NHS?
If you were treated by the NHS, it is your right to receive a good standard of healthcare – whatever your treatment. Medical or clinical negligence from GPs, hospitals or other NHS professionals should not be overlooked, and we can help you to claim if you've been injured.
To qualify for a successful NHS negligence claim, you must be able to prove that your caregiver did not meet NHS standards. In medical terms, we call this the 'Bolam Approach' – ensuring that the professional acts to the standards of the governing body, in this case, the NHS.
You must also be able to prove that the professional's negligence or accidental damage was directly linked to your injury. To find out more about your claim, speak to our specialist no win no fee solicitors today.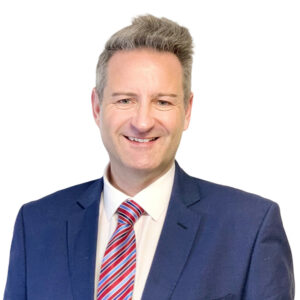 Get the best legal team on your side
Over 1,000 years of combined legal expertise
We'll get you more compensation than anyone else
Early payments to cover your expenses*
We win the cases other firms can't
Fully independent, and fully regulated.
* Where applicable
How do you sue the NHS for negligence?
There are essentially two types of claims you can make against the NHS – 'negligence' or 'causation'. Negligence is when staff members failed to do something, which in turn meant they did not meet standards. They may have forgotten to warn you about surgery risks, for example.
Causation is a mistake that causes you physical or psychological harm, such as a surgical error.
How do you prove liability in NHS negligence claims?
You need to be able to provide us with evidence to start the litigation process. As your claim will relate to NHS treatment, you should make copies of all medical records and reports, particularly those who specialise in the field that relates to your injury. Occasionally, you may need more than one opinion, depending on your injuries.
This documentation can prove both causation and negligence. For example, it will outline the details of your injury, but it will also record any negligence, such as reporting accidents in the operating theatre.
How to claim for medical negligence
Want to know more about claiming for medical or clinical negligence. Jargon free, we'll explain your legal rights, letting you know everything you need to know about claiming.
How much compensation can I claim for medical negligence?
Read our medical negligence legal guides to understand your legal rights and how much compensation you may be able to claim.
How much is my NHS medical negligence claim worth?
When we assess your claim, we will consider both 'general' and 'special' damages. General damages relate to the physical harm you suffered, while special damages concern other factors, such as loss of earnings.
There's no set compensation amount for NHS negligence claims, but we can refer to the Judicial Board Guidelines for ballpark figures on injuries to certain body parts:
Injuries to internal organs could be as high as £146,000
Injuries which paralyse all or part of the body can range from £39,000 to £322,000
Injuries resulting in brain damage or sight/hearing loss could be as high as £322,000
What is the average payout for an NHS negligence claim in the UK?
NHS Resolution (formerly the National Health Service Litigation Authority) states that the average NHS compensation claim total is £50,000. However, this can be anywhere from as little as £1,000 for minor damages, to six-figure payouts.
Who pays the compensation for NHS negligence claims?
NHS Resolution was said up to pay for NHS negligence claims, effectively acting as an insurer in the event of compensation payouts. It is funded by individual NHS trusts around the country, which in themselves are funded by the taxpayer. In 2019, NHS Resolution spent some £83.4 billion on medical negligence claims.
What are the time limits for making an NHS negligence claim?
You will have three years from the date of your injury, or the date you realised your treatment caused the injury, to make a claim. There are exceptions to this, however, particularly if you're claiming for somebody else.
If the claim involves a minor under 18, then you can claim for them until their 18th birthday, or they can claim for up to three years after this.
If you were 'mentally incapacitated', for example with a brain injury, there was no time limit. This also applies if you're representing somebody without full mental function.
Unlimited legal support.
That's right, we provide unlimited legal support for our prospective clients. Not sure if you have a claim, or if you even want to make a claim? You can speak with us for as long as you like and as many times as you like. We'll let you know your legal rights, completely free of charge and with no obligation to make a claim.
What is the process for making a compensation claim against the NHS?
If you're still undergoing treatment, it's best to wait for this to finish before you make a claim. This is because NHS claims are settled on a "full and final" basis, which means you cannot make a second claim if your symptoms worsen later on.
Generally, there are four steps to claiming against the NHS:
You should start by giving us a call when your treatment is finished on 0161 904 4660. We'd ask you to prepare as much evidence as possible – namely, copies of medical records and anything else you might consider to be useful, such as witness statements or receipts for special damages.
We will send one of our trust medical advisors to examine you and send a report back to us. This report will cover two areas – a 'breach of duty', meaning the NHS has failed to live up to its standards, and 'causation' – the damage caused. Once we have a solid case confirming your injury and the NHS' liability, we will send a 'Letter of Claim'.
The NHS has four months to respond to our claims, though this may be quicker thanks to the help of NHS Resolution. We will use this time to assess the impact the injury has had on your life, and recommend a final settlement figure. If the NHS admits liability, you'll be awarded compensation minus our fees.
If the NHS contests your claim (does not admit liability), then we may have to take this further. Court proceedings can happen, and we will represent you in a trial if we think you have a claim.
How long does an NHS negligence claim take?
NHS negligence claims are generally quicker than if you were to claim against a private organisation or insurer. However, you should expect a minimum of four months, with 18 months to two-year waiting times also very common. The more severe your injury, the longer the claim will take. We generally aim to settle all NHS negligence claims within a few months.
Types of NHS negligence claims
Remember – negligence claims relate to injuries caused when a professional has neglected to do something. This could be neglecting to check for foreign objects during surgery, or forgetting to warn you about risks associated with certain operations. You can generally make a No Win, No Fee claim against the NHS for:
Misdiagnosis
Incorrect medical advice
Surgical errors
Prescription errors
OBG (ObGyn) negligence, for pregnant mothers and those in childbirth
'Never events' – completely preventable events such as operating on the wrong organ.
You deserve to receive the best possible NHS care possible, so if you've been let down, we are here to help.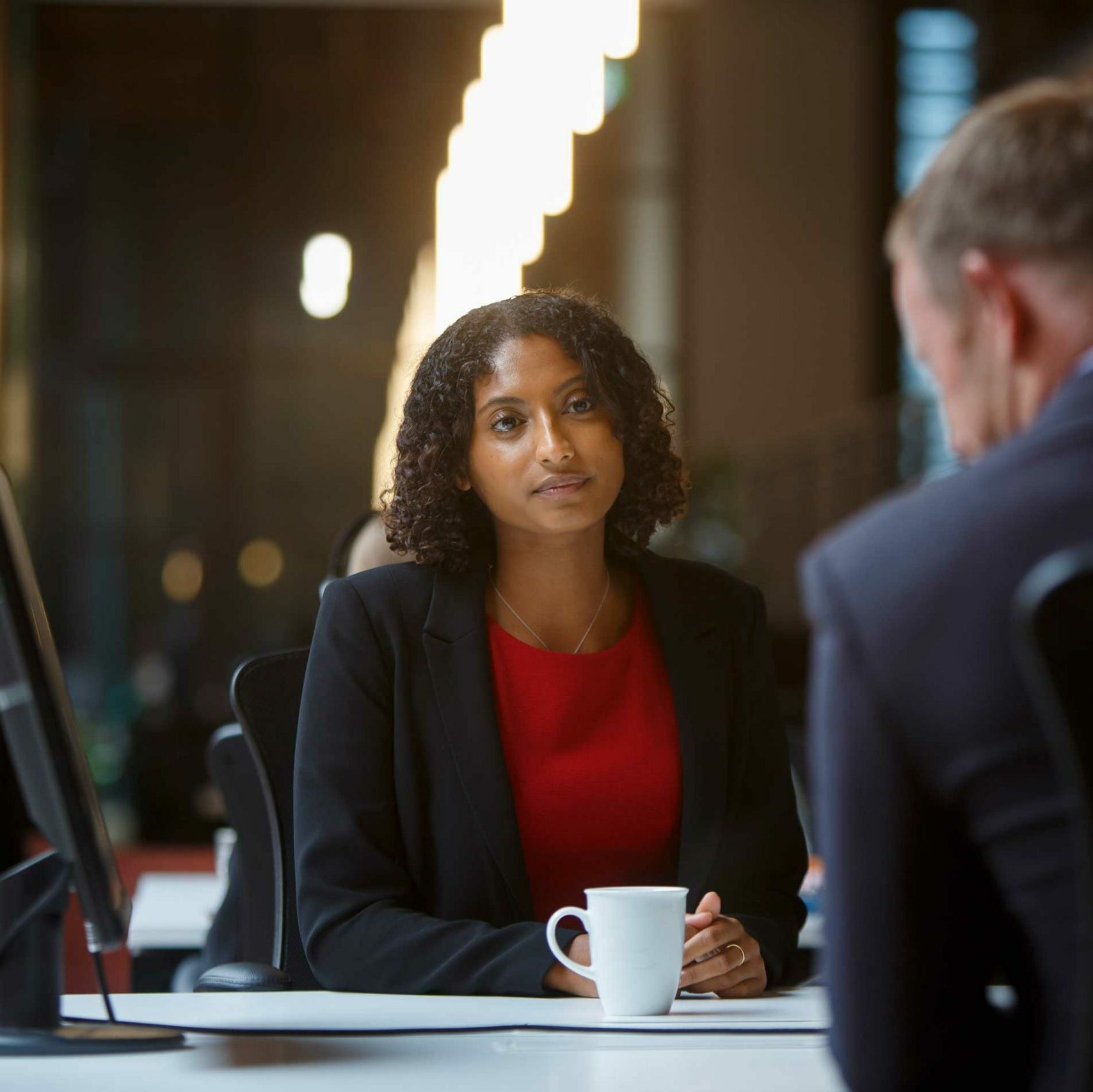 A claim process built just for you.
Our tailor-made claim process takes the stress out of claiming and keeps you in control. Choose how often, and how you want to be updated. Phone, SMS, mail, video-call, it's up to you.
NHS negligence claims statistics
Unfortunately, with increased pressure on the NHS, medical malpractice is on the up. According to NHS Resolution, an additional £61.4 million was spent on settling general practice claims in 2019/20. Other figures include:
More than 11,000 new clinical claims and reported incidents were recorded in 2019/20
There were more than 15,000 claims in 2019.20, 71.5% of which were resolved without court proceedings
Just 0.6% of claims went to trial
Maternity claims have the highest compensation, representing half the value of all claims.
Differentiating between NHS complaints and NHS compensation
In some cases, you may not wish to pursue full monetary compensation, but make an NHS complaint instead. You may wish to make an NHS complaint if you feel you do not have grounds to make a compensation claim – we can advise you on the best course of action.
You may also be able to make a complaint as the first step to making a compensation claim. The NHS has a reliable complaints procedure, which may vary from trust to trust. You can get a copy of this in person, over the phone, on the website, or by email.
You can make an NHS complaint in writing, or in person, within 12 months of your injury. You can also submit this to the commissioning body if you're not comfortable dealing with somebody directly. You don't need a solicitor, and this complaint may give you more options for making a claim. You can also speak to:
Citizens' Advice
Patient Advice and Liaison Services
Independent Health Advocacy Service
Complaints differ from compensation claims in many ways. With compensation, the payout is final, and you cannot pursue the claim afterward. The NHS does not have to issue an apology or take steps to prevent this from happening again. You'll also have three years to claim compensation, whereas complaints are limited to one year.
Can I still claim if I have been injured by an NHS "Never Event"?
NHS never events are rare – approximately six patients per week – but they are preventable. The NHS regularly updates what they consider to be a 'never event' to keep you safe. Currently, you can claim for incidents such as:
Wrong site surgery, for example, operating on the wrong ear
Leaving a foreign body inside your body after an operation, like a surgical tool
Failing to give you enough oxygen
Administering chemotherapy (cancer) drugs through the wrong route
Death from postpartum haemorrhage (bleeding) following an elective Caesarean.
These claims are generally more successful as they are completely preventable. However, you still need to prove that you were physically harmed. We can help you if you're not sure.
Start your claim against the NHS
With more than £160 million in compensation, we are experts at NHS medical and clinical negligence claims. For a sensitive, No Win, No Fee claim, contact the Express Solicitors team today.
Frequently asked questions about claiming compensation for NHS medical negligence
Can I still access the same care from the NHS I am currently receiving?
You still have the right to be treated by the same practice you were at before your claim. We recommend you take legal action after your treatment, but if this is not possible, you can carry on. You do have the option to change, however, if this makes you uncomfortable.
Will the health professional who treated me lose their job?
As specialist medical negligence and clinical negligence claims solicitors, we have no say over what happens to individuals when a compensation claim is issued. However, these claims are usually against larger organisations, rather than individuals, so it's unlikely that any individuals will lose their job. The General Medical Council may monitor individuals to check if they are fit to continue practising.
Are NHS claims ethical?
NHS compensation claims do not exist to help you benefit financially. They are there to compensate for the damage and suffering you have undergone as a result of medical malpractice. They also do not come directly out of the NHS' budget, so you are not depleting resources if you do need to make a claim.
Do successful medical negligence claims take money out of the NHS budget?
No. The NHS has NHS Resolution, which acts as an insurer to pay out for medical negligence claims. This is funded by individual NHS Trusts around the country, which are funded by the taxpayer.
Will I have to go to court?
This is very unlikely – in 2019, just 0.6% of claims against the NHS went to court. We understand how stressful this can be, and in the unlikely event it does happen, we will be there to support you.
Call us on 0161 904 4661
Lines are open now and our legal advisors are on standby to tell you if you can make a claim.
Start your claim online
Complete our simple form to receive a call back from our expert legal team.