Breast cancer misdiagnosis claims
Receiving a breast cancer diagnosis can be an extremely upsetting process and if your condition is misdiagnosed, this can have a significant effect on your mental and physical health. You may also be affected financially if you are unable to work or need ongoing treatment.
Last Updated November 8th, 2023.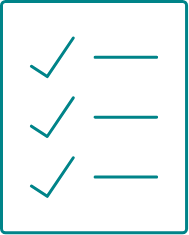 The most important things to remember when claiming for breast cancer misdiagnosis
If your breast cancer was misdiagnosed, this can have a devastating effect on your health and wellbeing
Making a claim can help you to access vital funds to pay for your care and cover any loss of earnings if you are unable to work
Choosing a no win no fee solicitor can help to take away the financial worry of making a claim. No matter the outcome of your claim, you will never be out of pocket
Breast cancer is a serious condition and medical professionals have a duty of care to their patients, if this duty is breached, you may be entitled to compensation
Breast cancer misdiagnosis can affect men as well as women, although this is rare
You'll claim more with us.
We have recovered an additional £21.2m more in compensation for clients who switched to us from their previous firm. Contact us now to discover the real value of your claim.
How much breast cancer misdiagnosis compensation could I be entitled to?
It is difficult to give an accurate figure of how much compensation you could receive as this will vary from case to case. Every claim is unique in that the circumstances of your breast cancer misdiagnosis will differ from those of other claimants. The actual amount of compensation you are entitled to will be determined by:
The severity and stage of your breast cancer
How you were affected by your breast cancer misdiagnosis
Any psychological trauma you experienced due to your condition being misdiagnosed
Any earnings you lost if you were too unwell to work
Travel expenses for medical appointments
Rehabilitation costs following your misdiagnosis
As an example, we found that one claimant whose breast cancer was misdiagnosed, received a compensation payout of £200,000. Contact our team today to find out how much you may be entitled to.
How can a specialist breast cancer solicitor help?
In order to give your claim the best chance of success, it is important to choose a specialist breast cancer solicitor. These professionals have years of experience dealing with claims like yours and know exactly how to build a strong case.
Express Solicitors have over 1,000 years of combined experience and are experts in taking on cancer misdiagnosis cases. We also work on a no win no fee basis, making sure that you are protected financially in all outcomes.
Unlimited legal support.
That's right, we provide unlimited legal support for our prospective clients. Not sure if you have a claim, or if you even want to make a claim? You can speak with us for as long as you like and as many times as you like. We'll let you know your legal rights, completely free of charge and with no obligation to make a claim.
Causes of breast cancer negligence
Unfortunately, medical negligence occurs every day, having serious effects on the health and wellbeing of patients. There are several common causes of breast cancer negligence including:
Misdiagnosis where your breast cancer is mistakenly put down to another illness such as blocked milk ducts or harmless cysts
Errors when looking at test results that mean no further treatment is offered
Mistakes during assessments that mean you are not referred to a specialist for tests
Delays in referrals or when waiting to see a specialist that cause your breast cancer to worsen
Your GP missing a lump during your checkup meaning no referral is made
Other breast cancer symptoms being ignored by a medical professional
No matter the cause of your breast cancer negligence, you deserve compensation so you can access the best care and treatment, ensuring you recover as quickly as possible.
Can male breast cancer be misdiagnosed?
Breast cancer is a condition that is often associated with women, however, this type of cancer can affect men too. While this is less common, male breast cancer can still be extremely serious and lead to health issues.
Sadly, male breast cancer misdiagnosis can be more common than female breast cancer misdiagnosis as this type of cancer is a lot rarer in men than women. This means symptoms may be missed or put down to another, more likely, condition allowing the cancer to keep spreading. If you are affected by male breast cancer negligence, you are also entitled to make a claim.
Preventing breast cancer misdiagnosis
Fortunately, there are ways of preventing breast cancer misdiagnosis and while it is the responsibility of your healthcare provider to follow best practice, you can help by making sure you seek medical attention if you develop the symptoms of breast cancer. The best ways of preventing misdiagnosis include:
Patients regularly checking their breasts to look for lumps and changes
Screening every 3 years between the age of 50 and 71, even if the patient has no symptoms of breast cancer
Pushing your GP for a referral to a specialist if you have the symptoms of breast cancer
The claim process
We are completely transparent with our clients. Not only do you know exactly how we're representing you, you'll also know exactly where you are in the claim process.

Consultation
Get impartial no win no fee legal guidance with a free initial no-obligation consultation.

On your side
We'll use our experience and expertise to build the strongest legal argument for your claim.

Supporting your claim
Including medical assessments to ensure your claim is valued correctly.

Litigation
We negotiate the maximum amount of compensation for you, representing you in court if needed.
Can I make a no win, no fee breast cancer compensation claim?
Yes, many solicitors, including Express Solicitors, work on a no win no fee basis. This means you are never at risk financially when making a breast cancer compensation claim. If your claim is successful, your solicitor fees are deducted from the compensation you receive. Alternatively, if your claim is unsuccessful, you will not have to pay any legal fees.
It is important for solicitors to offer a no win no fee service as this ensures anyone on a low income or in financial difficulty has access to legal representation. You can learn more about making a no win no fee claim on our medical negligence claim page.
What is the time limit for making a claim?
When making a breast cancer claim, there is a time limit on when you can start your case. As with any medical negligence claim, you have 3 years following the date that your negligence occurred to start a claim.
However, if you have a reduced mental capacity, there is no time limit on bringing a claim. In addition, children have no restrictions on when they make a claim until they turn 18. After this date, they have the standard 3 years to start their claim.
Breast cancer statistics
Breast cancer can affect anybody at any age and lead to long term health issues. To help give an overview of the impact of breast cancer, the below statistics are taken from Cancer Research UK in December 2022:
There are 55,920 new cases of breast cancer each year (2016-2018 average, UK)
There are around 11,500 breast cancer deaths every year, that's 32 every day (2017-2019, UK)
76% of people survive breast cancer for 10 or more years (2013-2017 average, England)
1 in 7 UK females will be diagnosed with breast cancer in their lifetime
81% of patients diagnosed with breast cancer have surgery to remove the tumour as part of their primary cancer treatment
Breast cancer story and case study
Breast cancer is an invasive health condition that can have life altering results, and misdiagnosis of this disease generally has major consequences. Express Solicitor's Ben Gent took on the case of Mrs P whose breast cancer was missed by her healthcare provider, causing it to progress further than it should have. This led to more severe treatment and terrible side effects.
Mrs P went to her GP in October 2010 with a lump in her right breast and was assessed by a Practice Nurse. During this appointment, the lump was not examined. Under NICE guidelines, this should have been assessed and a referral should have been made to a specialist at Mrs P's local hospital. She was told that there was nothing to worry about and felt reassured.
"Claiming compensation will allow Mrs P to live comfortably for the rest of her life and after negotiating the severity of the pain caused to our client, we were able to secure a settlement of £180,000."
However, Mrs P later noticed other breast changes and returned to her GP in December 2011, where she was immediately referred to the hospital for a biopsy that confirmed breast cancer. She needed chemotherapy, a mastectomy and radiotherapy causing her to lose her hair and suffer pain and restrictions to her right arm and shoulder.
Mrs P will be affected for the rest of her life and her life expectancy has significantly reduced. She also experienced a severe psychological reaction due to delay in treatment. If her breast cancer was properly diagnosed, Mrs P would have avoided several harsh treatments including axillary node clearance, chemotherapy and radiotherapy each having significant side effects.
Claiming compensation will allow Mrs P to live comfortably for the rest of her life and after negotiating the severity of the pain caused to our client, we were able to secure a settlement of £180,000. This took into account the unnecessary pain and suffering Mrs P experienced including the need for more invasive surgery, radiotherapy and chemotherapy.
It also accounted for; the reduction in life expectancy, the loss of earnings our client experienced whilst undergoing her treatment and afterwards, the care and assistance that she received from family and friends, travel expenses, products to aid our client's recovery, and treatment for her psychological condition.
Ben Gent was incredibly sympathetic to Mrs P's situation but was happy to help her secure her and her family's financial future moving forward, "Our client has been through such a horrible time with multiple invasive therapies and surgeries. These could have been avoided if proper protocol had been upheld which makes the situation all the more dire. I hope she can take this victory and use it to move on with her life as best as she can."
How Express Solicitors can help
At Express Solicitors, we understand just how distressing breast cancer misdiagnosis can be, which is why we offer free, unlimited legal advice from our friendly, qualified team. In addition, there is never any obligation to proceed with a claim if you are unhappy to continue.
We have years of experience and expert knowledge in winning medical negligence cases and always seek the highest amount of compensation possible. Express Solicitors work on a no win no fee basis so call today to discuss your case.
Frequently asked questions
What are the seven signs of breast cancer?
Breast cancer has a variety of common symptoms, however, not everyone experiences every symptom. It is important to regularly examine your breasts, looking out for the following 7 signs of breast cancer: Skin dimpling or irritation Swelling of lymph nodes, often under the arm or in the collarbone Pain in the nipple or breast Swelling of the breast Nipple turning inwards Discharge from nipple Changes to the skin of the breast such as redness or thickening
What are the types of breast cancer?
There are a variety of different types of breast cancer all of which are serious conditions and can impact your day to day life. The most common types of breast cancer include: Triple negative breast cancer Invasive breast cancer Invasive lobular breast cancer Angiosarcoma of breast Male breast cancer Paget's disease of the breast Inflammatory breast cancer Ductal carcinoma in situ Lobular carcinoma in situ
How is breast cancer tested for?
Breast cancer can be diagnosed using tests at your local hospital following a referral from your GP. These tests may involve scans like a mammogram or ultrasound, or a biopsy to check for cancerous cells. If breast cancer is suspected, you may need a needle aspiration, vacuum assisted biopsy or needle biopsy. In addition, a needle test on your lymph nodes may be required.
How often is breast cancer misdiagnosed?
It is difficult to say exactly how often this condition is misdiagnosed as there are not many reliable studies on the frequency of breast cancer misdiagnosis. Having said that, according to data, up to 28% of breast cancer cases may be misdiagnosed.
What can breast cancer be mistaken for?
There are a few conditions that have similar symptoms to breast cancer, leading to misdiagnosis. These include mastitis, blocked milk ducts, fibrocystic breast disease and breast abscesses. If your cancer is misdiagnosed, you will not receive the treatment you need and your cancer could worsen.
Can you be wrongly diagnosed with breast cancer?
Unfortunately, in rare cases, patients are wrongly diagnosed with breast cancer. This means you may undergo treatment that is invasive and unnecessary with severe side effects. An incorrect diagnosis of breast cancer is also considered negligence and you may be entitled to compensation.
What are the risks of delayed breast cancer diagnosis?
Delays in diagnosing your breast cancer increase the risk that the cancer will progress and spread. This means more intense treatment will be required. In certain cases, a delayed diagnosis can allow the cancer to reach a stage 4 or terminal stage. This may limit your life expectancy or have a long term effect on your health.
Call us on 0161 904 4661
Lines are open now and our legal advisors are on standby to tell you if you can make a claim.
Start your claim online
Complete our simple form to receive a call back from our expert legal team.