Express Solicitors supporting Burning Nights CRPS as Headline Charity
Express Solicitors are very proud to support Burning Nights CRPS by making them our nominated headline charity.
What is CRPS?
Complex Regional Pain Syndrome (CRPS) is a condition which is currently difficult to diagnose and is often misunderstood.
CRPS often arises after an injury, surgery, or illness such as a heart attack or stroke. It's symptoms can range in intensity between people and often causes severe, long-term pain, for which there is not currently one-size-fits-all solution, leaving many in agonising pain without a light at the end of the tunnel.
Who are Burning Nights CRPS?
Burning Nights was founded in 2015 by the brilliant Victoria Abbott-Fleming MBE.
Victoria had initially trained as and worked as a barrister, until a minor accident at the start of her career, when she was only 24 years of age, brought on severe CRPS.
Following a long, painful ordeal with Complex Regional Pain Syndrome, Victoria eventually made the difficult decision to amputate both of her legs above the knee.
Since then, Victoria has shown incredible strength and dedicated her life to raising the profile of CRPS within the NHS and the wider medical community.
In 2021 she had the honour of being included in the Queen's Birthday Honours list and was awarded an MBE for her services to charity.
What do Burning Nights CRPS do?
Since 2015, Burning Nights have worked tirelessly to provide vital support to those suffering Complex Regional Pain Syndrome, and their families.
They raise money to fund research on the condition, and work hard to raise the profile and awareness of CRPS in the NHS and wider medical community.
In addition to research and direct medical support, Burning Nights have their own Legal Panel consisting of a group of law firms which specialise in personal injury, clinical negligence and cases involving CRPS. The panel exists to provide legal support and representation to those affected by CRPS, and advise whether a claim can be brought.
Express Solicitors are very proud to be recognised as part of the Burning Nights Legal Panel, and welcome those suffering with CRPS to contact us for free initial advice. Our specialist CRPS Lawyers have over 20 years of experience each so you can be assured your claim is in safe hands.
How do Express Solicitors Support Burning Nights CRPS?
In addition to fund raising through events, Express Solicitors are proud to support Burning Nights CRPS by providing legal support and advice to those suffering with Complex Regional Pain Syndrome and their families.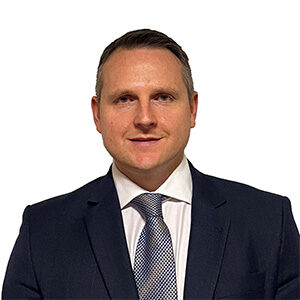 Damian Bradley is our internal Burning Nights Champion, and has been a supporter of the charity for several years. 
Damian has over 20 years of Experience in dealing with personal injury claims and has acted for many clients who have suffered with Complex Regional Pain Syndrome in varying levels of severity, caused by a wide range of injuries and illnesses. 
At Express Solicitors, we have many regular events to raise money for charity. Below are some of our recent events we held in support of Burning Nights CRPS
Burning Nights CRPS Support Annual Conference in Edinburgh
The annual Burning Nights Annual CRPS conference brings together speakers from the legal and health industries, in addition to people with an in-depth knowledge of complex regional pain syndrome.
Express Partners Damian Bradley and Robin Patey will be attending the event which will take place in Edinburgh on the 26th November. They will be joined by Sue Tomkinson, a leading care expert, who will be giving a talk at the event.
The conference is held in November each year to coincide with CRPS awareness month. On each occasion the location is changed to allow people from different parts of the country to attend more easily.
Pain Seminar
On 13th October 2022, Damian Bradley, Partner and Burning Nights Champion attended the annual Pain Seminar hosted by King's Chambers, and ambassador for Burning Nights CRPS, Fiona Ashworth.
The event was well attended and all proceeds raised on the day were donated to Burning Nights to help them fund all their vital work and research.
Express Summer Party 2022 Raffle
Every year the Express family gather together to celebrate at the summer party, which is kindly hosted by our Managing Partner, James Maxey.
This year, the party was attended by almost 500 of our staff and their families. In addition to great food, music and activities for the whole family, we held a fund-raising raffle in support of Burning Nights CRPS and all the vital work they do for those suffering with Complex Regional Pain Syndrome.
The raffle had many prizes ranging from days out, to perks at work and personal computers. It was very well received by the staff on the day and we were extremely proud to have raised £1,667.56 for such a great cause.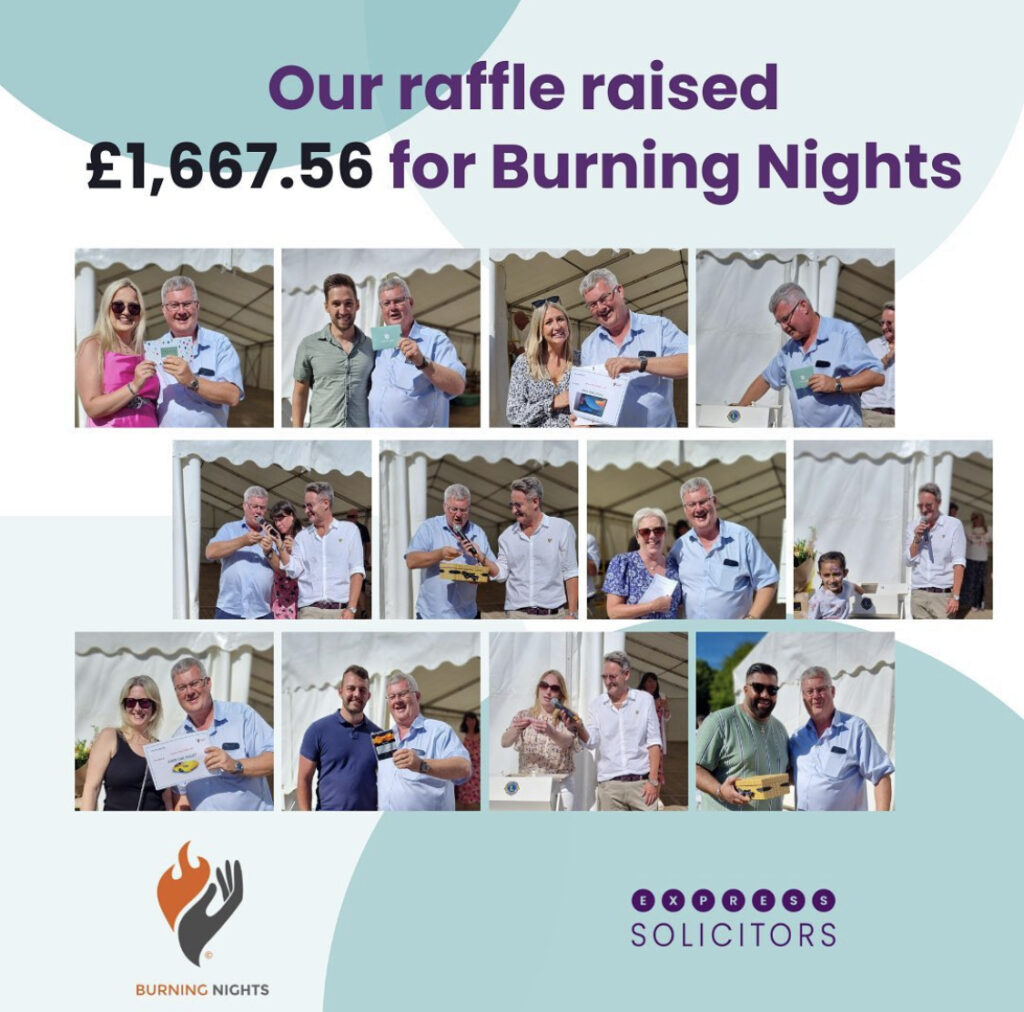 Internal Staff Survey Fund-Raiser
In March Express Solicitors sent out a employee satisfaction survey to better understand how happy the teams and which areas we can improve in.
To motivate our staff to complete the survey, our management team kindly agreed to donate £1 for every person that completed the survey. This was very well received by the teams and raised a fantastic £226 for Burning Nights. Read more about it here.