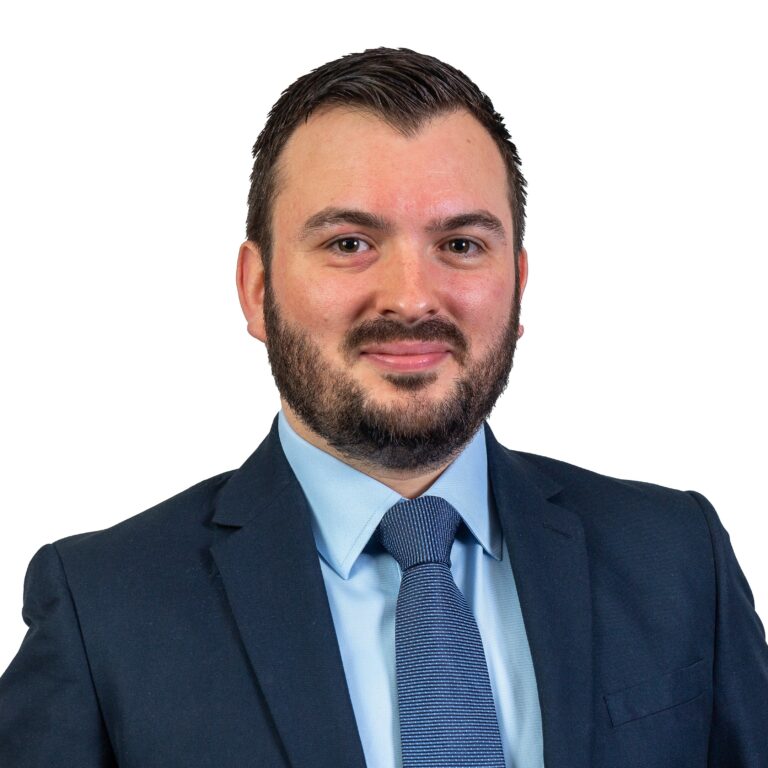 Principal Partner - Occupiers' and Public Liability
Jonathan Flattery
Jonathan joined Express Solicitors in 2010. He is a Principal Partner leading a team of lawyers within the Occupier's and Public Liability department.
Jonathan has particular expertise working with catastrophic injuries and complex liability accidents involving sports accidents, product liability claims and animal accidents amongst others. He has been nominated as a Key Lawyer by the Legal 500.
He is currently one of only 204 lawyers in the UK to hold the Law Society Personal Injury Accreditation.
More about Jonathan Flattery
I have dealt with many high-profile cases and recovered compensation for clients that have suffered injuries and health problems as a result of using faulty or harmful products.
What do you like to do for fun?
I have two young boys so most of my spare time is enjoying family life. I love sports, more so as a spectator, and enjoy watching football matches and going to Wimbledon and the NFL when in England.
I am dedicated and driven to achieve the best possible outcome for my clients. Unfortunately, I often have clients who have suffered life-changing injuries impacting their ability to work or altering their home life. It provides a great sense of satisfaction when I am able to make a difference for those clients and assist them with their future.
Jonathan Flattery, Express Solicitors on ITV Central News:
What previous clients have to say:
"I want to say a big Thank you to Jonathan flattery and his team for a good job. I really appreciate this, and I cannot put my words together to express how much I'm grateful. I would love to give you 10 stars but there is no option for that."
"I can't thank Express Solicitors, Jonathan Flattery, and the team enough. They took me through everything, anything I asked/queried (with patience, as I asked many times to be sure I understood), they called back at specified times or contacted me to update/ask or kept me informed!
They were very professional and friendly, with a personal touch.
I won my case against my previous Landlord for my injury caused by their negligence and the whole building flooding, and still suffering from my injury today!
Thank you again for your continued support at Express Solicitors."
"I found Express Solicitors most helpful. If you did not understand something, Jonathan Flattery would go out of his way to clarify it. I found they guided me through the whole process in the most caring and helpful manner, and I would recommend Express Solicitors to anybody."
"From my first telephone conversation with Express Solicitors, everyone has shown great kindness and support. Mr Flattery guided me through the twists and turns of my claim with helpful advice and understanding. He has such patience and calmness that reassured me whenever I spoke to him, he took time to make sure I understood every step of my claim. I heard last week that my claim had been successful without my attending court, and for that, I am extremely grateful.
A big thank you to Mr Flattery for, without his knowledge and experience, I would have given up at the first hurdle."
"It's been just over a year since I opened up my case with Express Solicitors and I'm quite pleased with the outcome. It has had its ups and downs over the course of the case, but Jonathan Flattery and his team were always there when I needed an update or some advice. Customer service was always on point and I never had any doubts about the case or the way it was being dealt with. Jonathan always emailed me when there was an update and kept me informed all the way. Even when I didn't hear anything for a while, a phone call to Express Solicitors was always pleasant and the team of experts were always there to help as much as they can.
Overall, I am satisfied with the results I got from the case and would like to praise Jonathan and the team at Express Solicitors for a friendly service."
I would like to thank Express Solicitors for the special care and attention I received from them. They were amazing! I had the pleasure to work closely with Jonathan Flattery and his staff. They were great about keeping me informed about every aspect of the case. They kept me assured and looked out for my well-being; Jonathan was there to walk me through everything that came up.
I am pleased to give Jonathan my highest endorsement! He has been extremely responsive by email and phone, responding immediately every time. His answers to my questions are always clear and complete and demonstrate a sophisticated knowledge of the case, the intricacies involved and gave me a great feeling of satisfaction that he was working my case to the point where I received a settlement that exceeded my expectations. I can't express how thankful and happy I am that I chose Express Solicitors, and I will certainly be recommending them to all of my friends and family."
Notable cases:
WG v Rowan International Ltd – Our client suffered a traumatic thumb injury when falling on wet steps whilst working as an HGV driver. Unfortunately, even after surgery, our client was left with permanent symptoms that reduced grip strength and dexterity. This affected him in his employment and at home. Settlement was achieved in the sum of £140,000 after liability was initially denied.
TH v Metropolitan Housing Trust Ltd – Our client suffered a fall at home from a leaking ceiling sustaining orthopaedic injuries as well as affecting him psychologically. As a consequence, his care requirements were increased to assist him. A settlement of £105,000 was achieved.
DB v Ultimate 99 Ltd – Our client sustained a traumatic hand injury when a glass ball that was part of a bed smashed. Unfortunately, despite having numerous surgeries the Claimant was left with a digit that had little movement. This impacted her use of her hand. A settlement of £100,000 was achieved.
TN v NJZ t/a The Prince Albert – Our client sustained injuries to her ankle when she slipped on a slippery step at a pub. The ongoing symptoms affected her work as a hairdresser. A settlement was reached for £90,000 at a joint settlement meeting. Liability was initially denied.
PD v FO Sandwell Ltd – Our client sustained an open tibial fracture requiring surgery when she fell off apparatus at a trampoline park. She unfortunately suffered orthopaedic and psychological injuries as well as scarring. A settlement of £85,000 was achieved despite liability being denied.
Accreditations: