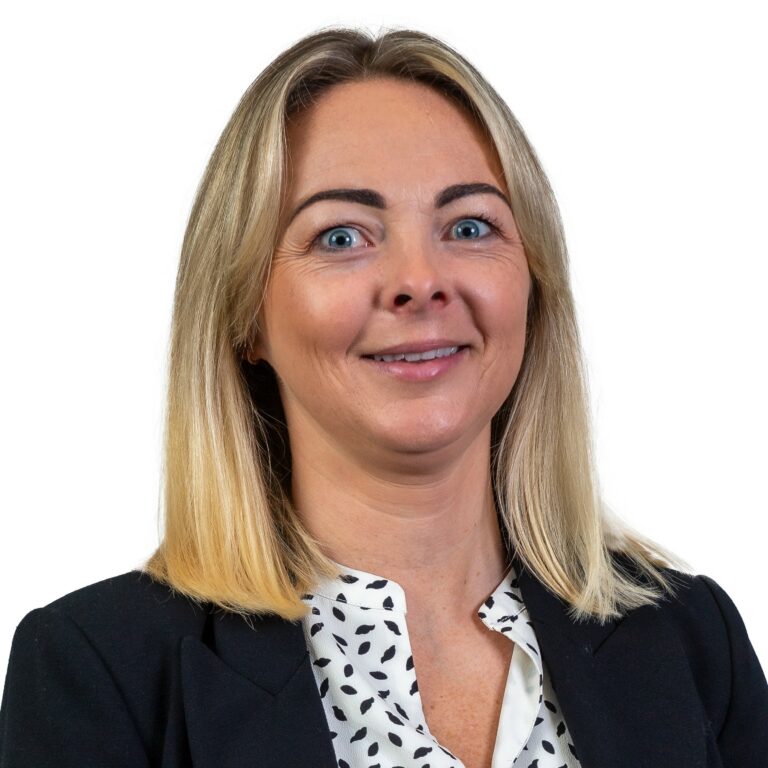 Principal Partner - Occupiers' & Public Liability
Sarah Mawdsley
Sarah Mawdsley is a Principal Partner at Express Solicitors, working within the Occupier's & Public Liability Department. Sarah initially joined Express in June 2007 as a Litigation Assistant in the New Client Team. Since then, Sarah has progressed through the firm until becoming a Partner in 2012, and Principal Partner in 2022. Sarah is known for her tenacity when acting for her clients, and is highly experienced in managing cases involving clients suffering from lifelong injuries as a result of personal injury, or where insurance companies do not wish to pay the injured party.
More about Sarah Mawdsley
I consider myself an effective communicator and always avoid using complex jargon when speaking with my clients. Building a strong working relationship with my clients is something I enjoy, and I take great satisfaction in helping my clients overcome obstacles that insurance companies put in their way.
On several occasions I have successfully taken over cases from other firms that had poor prospects of winning, and turned them around for the client, giving them the compensation that they deserved, and allowing them to live a better quality of life following a serious injury that was not caused by themselves.
I always take time to guide my clients through each stage of the claim process as it can be very complicated and overwhelming. I make sure that my clients understand each step and decision, and always do my best to secure the most favourable outcome possible.
My previous cases have been in a variety of areas of personal injury, including claims against shops, hotels, bars, supermarkets, tenants injured in a rented property, actions against the police and even some injuries caused by faulty products such as cosmetics.
I currently live in the Monton area and enjoy regular walks along the River Mersey. I also like to keep fit and regularly attend spinning and circuit classes.
What previous clients have to say:
"I can't recommend highly enough, Sarah Mawdsley and her team was extremely helpful, knowledgeable, sympathetic and made a very stressful experience feel very smooth. I feel contact especially when dealing with solicitors in most cases is something that can often be an issue. However I was kept upto date on every aspect of my claim and every time I called there was someone there to advise or help. A massive thank you for everything you have done."
"I came across Express solicitors, after a previous no win no fee company decided not to continue with my claim. Sarah Mawdsley dealt with my claim, and in my opinion managed my claim with great professionalism and friendliness, and completely understood the problems that I had. I have absolutely no hesitation in recommending Express Solicitors."
"Express solicitors I very much recommend This wonderful company has gone above and beyond to help settle my case especially Sarah Mawdsley you have been fantastic with my disabilities and taking care of me always on the other end of the phone and emails reassuring me at every given point. Thank you so much again for your amazing support and the outcome."
"Very professional throughout my claim keeping me updated every step of the way. Advised on all medical issues, thank you Sarah Mawdsley and her team for winning my claim."
"Express Solicitors are amazingly great solicitors, I can proudly say that they are the best solicitors, they will stop to nothing in getting their clients the best settlement, they are very good in their procedures and communications both with me and all parties involved, I must say that I am very pleased with the way they handled my claim in a competent, swift and professional manner throughout my claim till settlement. I am indebted to SARAH MAWDSLEY one of the partners and a very GOOD solicitor in the company, she is amazing and very competent, she is very professional and quick in her actions, she will communicate to update you from time to time to reassure client. Many thanks Sarah."
Notable cases
£500,000 for a chef following a fall in the communal area outside his home and securing a court order to reopen the case if his injuries become more serious.
£240,000 for a 43 year old disabled man who suffered breathing difficulties after living in poor conditions when he claimed against his housing association.
Award of £150,000 paid to a 44 year old painter and decorator when his bicycle hit a pothole in the road and he suffered a significant injury to his elbow which affected his ability to do his job,
Acting for young people with serious injuries which have an impact on their future careers; £125,000 for a young man, 14 at the time of the accident, who got the wheel of his scooter caught in a dangerous defect on a housing estate and could not join the army with his injuries and a young lady who sustained a serious knee injury when she was 10 years old following an accident on a school trip securing £17,6650.00.
Settling three further cases to avoid going to court for ladies with serious lifelong ankle injuries following falls, securing £315,000.00, £225,000.00 and £215,000.00 respectively
£420,000.00 was awarded at trial for a lady who fell on unmarked steps in a hotel. She was awarded enhanced damages (of £61,000) as she had made reasonable offers throughout the case that the hotel did not accept.
Similarly, obtaining £50,000 at trial for a 67 year old retired lady who fell on a single step in a public house. The Judge described the step as 'invisible' despite the other side stating this was safe and an engineer instructed for both parties stating that this complied with the relevant building regulations.
Another recent trial win for a disabled lady, awarded £10,500, again who fell on a single step in a pub and again with enhanced damages of £1,100.00 for making a reasonable offer to settle earlier in the case.
£70,000 and £25,000 respectively for clients who were injured abroad on package holidays.
Previous files taken over from other solicitors
£160,00 for client involved in a road traffic accident, he was unhappy with progress of previous solicitors and we managed to get him an interim payment to cover lost wages and get treatment on the way to a successful conclusion.
Securing £65,000 for a 62 year old with serious back injuries following a trip and fall over strapping that had been left on the floor from an Asda employee. Her previous solicitor obtained medical evidence which gave only a short lived injury (and she would have been awarded a modest amount) but we investigated properly with the right experts to get the right result.
A police officer was injury when he tripped on a defect on his way to a football match, despite the local council being extremely difficult initially, Sarah agreed an award for a knee injury at £11,750.00
Sarah secured a win on two other cases where the previous solicitors said they had no prospects of succeeding for £25,000 and £5,000 respectively.