Express Solicitors London
At Express Solicitors, we pride ourselves on providing incredible customer service and support for all our clients.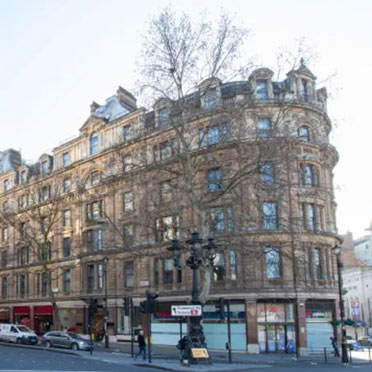 Contact us
Our London office is available by prior appointment only.
Address
Express Solicitors
1 Northumberland Ave
Trafalgar Sq
London
WC2N 5BW
Phone: 0207 038 3100
Opening hours
Monday: 8.30am-7pm
Tuesday: 8.30am-7pm
Wednesday: 8.30am-7pm
Thursday: 8.30am-7pm
Friday: 8.30am-7pm
Saturday: 10am-6pm
Sunday:10am-4pm
Send us a message or start your claim by completing the form below
By submitting this form you agree that we can contact you in relation to your enquiry. Your information will not be shared with any third parties.
Why you should choose us
As personal injury solicitors in London, our expertise lies in helping injured people. We specialise in accident at work claims, road traffic accident claims, personal injury claims and medical negligence claims. At Express Solicitors we have over 20 years of experience, meaning we can offer a high level of support and guidance following your injuries. We aim to recover the highest amount of compensation possible to help you access the medical care you deserve and get you back on your feet.
Our no win no fee solicitors in London represent injured people of all ages and our clients come from all walks of life. Express Solicitors is ranked as a leading firm with Chambers UK and the Legal 500 and we are in the top 100 out of nearly 10,000 law firms in the UK. We are fully regulated by the Solicitors Regulation Authority and are a Law Society accredited personal injury practice.
About our London office
James Maxey, our managing partner, founded Express Solicitors in 2000 in Manchester with a commitment to providing legal representation to those affected by personal injuries. Our London Express Solicitors office opened in 2023 allowing us to help more clients who are local to the region. Appointments for the London office should be booked in advance by calling 0161 904 4660.
Past cases
We deal with cases of all sizes and have taken on a variety of notable cases against well known businesses such as Harveys and Argos, as well as other large manufacturing and retail companies. In addition, our Partner, Carlos Lopez handled a £5 million Cerebral Palsy birth injury case and a large-scale PIP breast implant group action