Express Solicitors Manchester
At Express Solicitors, we pride ourselves on providing incredible customer service and support for all our clients.
Our award-winning team of personal injury solicitors in Manchester are ideally positioned to give your claim the highest chance of success. The Express Solicitors Manchester team has over 20 years of experience winning cases other firms are unable to and is fully regulated and accredited.
We specialise in personal injury claims and are committed to providing incredible customer service and support time and time again. Our clients are our highest priority and we endeavour to help injured people from all backgrounds to access the compensation they deserve.
As no win no fee solicitors in Manchester, our clients are never at risk financially when making a claim with us, and we regularly help the victims accidents at work , road traffic accidents and medical negligence.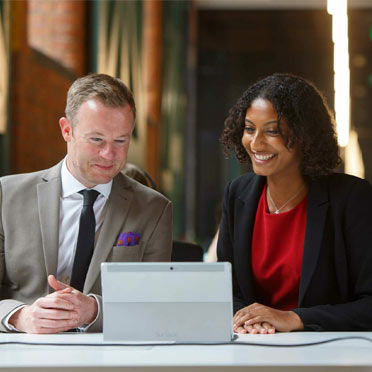 Contact us
Come and see us at the Manchester offices.
Address
311-319 Resolution House
Northenden
Manchester
M22 4HH
Phone: 0161 904 4660
Opening hours
Monday: 8.30am-7pm
Tuesday: 8.30am-7pm
Wednesday: 8.30am-7pm
Thursday: 8.30am-7pm
Friday: 8.30am-7pm
Saturday: 10am-6pm
Sunday:10am-4pm
Send us a message or start your claim by completing the form below
By submitting this form you agree that we can contact you in relation to your enquiry. Your information will not be shared with any third parties.
Why you should choose our Manchester team
Our experienced team of Manchester solicitors is proud to provide exceptional service to our clients. As specialist personal injury solicitors in Manchester, we take on accident at work claims, road traffic accident claims, personal injury claims and medical negligence claims.
The Express Solicitors team includes some of the most qualified lawyers in the UK and we are ranked in the Legal 500. In addition, we are accredited by The Law Society, fully regulated by the Solicitors Regulation Authority and ranked as a leading firm by Chambers UK.
If you are looking for no win no fee solicitors in Manchester, contact our compassionate team today to discuss your case.
About our Manchester office
Our managing partner, James Maxey, founded Express Solicitors in 2000 in Manchester and the firm has gone from strength to strength since, and we are ideally suited to help more clients recover the compensation they are due.
We would recommend booking an appointment prior to visiting our Manchester office to ensure one of our team is available to meet with you and discuss your claim. You can make an appointment by calling 0161 904 4660 or by visiting our office.
Past cases
Our Senior Partner, Daniel Slade and Partners Carlos Lopez and Jon Andrews have taken on many notable cases in recent years including large companies such as Argos and Harveys. Other notable cases include an Alder Hey organ retention group action and a £5 million Cerebral Palsy birth injury case.