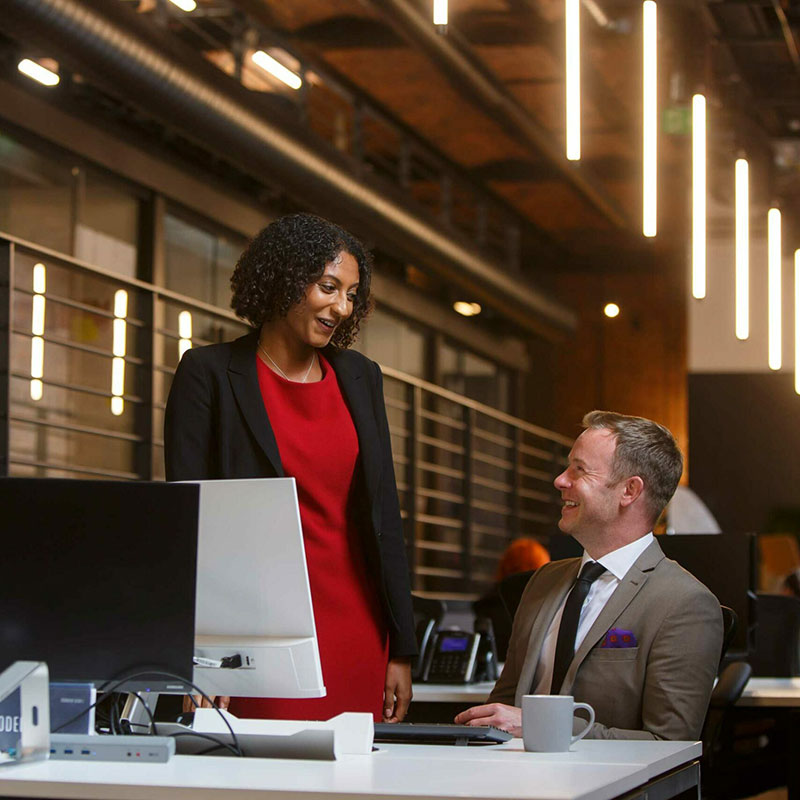 Barrister Pupillage
Express Solicitors are proud to announce that we are the first claimant personal injury firm in the UK to offer pupillage for prospective employed barristers after being granted the status of Authorised Education and Training Organisation (AETO) by the Bar Standards Board (BSB).
Keep reading to find out more about our pupillage programme, how it differs from the traditional route and why our pupils can gain significantly more experience throughout our programme.
Why apply for pupillage at Express Solicitors?
We are an innovative, progressive, Top 100 firm (out of 10,000 in the UK), and have our sights set on becoming the UK's leading Personal Injury Specialist.
Choosing pupillage at Express Solicitors means joining a young, passionate team and working alongside our award-winning solicitors on cases that positively affect the lives of injured people, for a firm that consistently ranks in the top legal directories including Chambers & Partners and The Legal 500.
Founded in 2019, our Advocacy Department is made up of highly experienced barristers, advocates, and clerks. In 2022 we were awarded AETO status by the Bar Council, allowing us to train aspiring barristers through pupillage, helping them to begin their new career with confidence and an understanding of what their day-to-day work involves.
Pupils will be given the opportunity to demonstrate their competence and gain valuable work experience in a variety of practice areas, with a view to being offered full time employment upon completion of the 12 months after receiving their practising certificate, however this is not guaranteed.
We are currently offering four barrister pupillage positions per year; however, this is likely to increase in the future due to Express' rapid growth and increasing caseload.
Pupils at Express Solicitors will benefit for the experience of our highly accomplished team of barristers which will be allocated to them as pupil supervisors throughout the month periods, in addition to receiving a more immersive and hands-on learning experience than one offered by a traditional barrister's chambers.
Benefits of a barrister pupillage
Additional Practical experience
Our pupils will be able to exercise rights of audience and participate in court hearings (subject to satisfaction of specific criteria) within their first six. Allowing them to gain significantly more practical experience and begin their career feeling better prepared and more confident.
Learning & Development
Pupils at Express Solicitors will be mentored by our highly accomplished team of barristers and receive an immersive and practical learning experience through our tailored Learning Management Systems and in-house trainers.
Benefits of the Employed Bar
Express Solicitors offers pupils the opportunity to train as personal injury specialists from the start, as well as offering increased financial security and a broader range of employee benefits and protections.
Better work like balance
We aim to ensure all of our employees have a good work life balance. Though the nature of pupillage may necessitate doing extra hours, i.e., due to court attendance, all efforts will be made to keep this to a minimum.
Flexible Working
Pupils will have the opportunity to split their working time equally between the office and at home, as we offer a 3/2 alternate working pattern. We are also open to individual requests for flexible working arrangements.
How Pupillages work at Express Solicitors
The pupillage programme at Express Solicitors has been designed to produce barristers that have the key knowledge, skills and attributes set out by the BSB but we view these as a minimum and have put together a pupillage structure that will allow pupils to get earlier "hands-on" experience and therefore more experience during their pupillage with us.
At the start of pupillage pupils will conduct an initial discussion with their Pupil Supervisor to identify their own personal objectives and specific training needs. We understand that different people have different needs and we will look to tailor the pupillage checklist to individuals. Whilst we want to ensure compliance with all BSB requirements, we also want our Pupils to feel supported throughout their pupillage.
During the first six months of pupillage, pupils will shadow their Pupil Supervisors as well as other barristers and/or advocates. If approved to do so by their Pupil Supervisors and the BSB first six pupils may also be able to undertake their own advocacy in accordance with the limited rights of audience afforded to a solicitor's clerk. We believe this allows for pupils to get a more in-depth advocacy experience, while also allowing for a gradated increase in responsibilities.
During their second six months pupils will take on their own work. There will be a strong emphasis on gaining practical advocacy experience during the second six and pupils can expect to be in court most days.
The end of your pupillage is not the end of your journey with Express, we see every pupil as the future of the Advocacy Department. As this department continues to grow and expand we will continue to offer further opportunities for development and progression.
Entry requirements for a pupillage at Express Solicitors?
We are looking for candidates that have an interest in Personal Injury and Clinical Negligence law, are passionate about helping people and will thrive in a busy department working on a wide range of cases.
We judge applicants based on academic and intellectual qualities. To join us you will need:
Academic excellence (a minimum of a 2:1 at degree level and a "Very Competent" for the vocational stage of training, save for where exceptional extenuating circumstances can be demonstrated)
High-quality advocacy skills
Analytical ability
A commitment to a career at the employed bar
Interpersonal skills and temperament
Qualities and suitability required by the BSB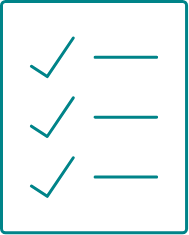 Ideal candidates will show strengths in the following skills:
Objection handling
Client care
Resilience
Organisation
Working under pressure
Integrity
Team working
Initiative
How to apply for a barrister pupillage and recruitment process
All applications will be handled through the Pupillage Gateway. You will need to create an account and sign in to complete your application.
Applications are currently closed but will re-open in January 2024.
Our recruitment process will be involve three elements:
Application form – this will be completed trough the Pupillage Gateway. You will need to let us know about your education background and employment history. You will also have to answer a number of questions, regarding your motivations, industry knowledge & advocacy experience. You will not only be assessed on the content of your answers but also on your drafting abilities.
Advocacy Exercise – as part of the interview process you will complete a short advocacy exercise. You will be given time to prepare before your interview, before presenting in the interview itself.
Panel Interview – you will have face to face interview. Comprising of competency and strength based questions. We will also look to assess your skills with situational judgement questions.
We want to ensure that all the different skills are assessed and each and every candidate has the same opportunity to demonstrate their own abilities.
What is the employed bar?
Employed Bar means those practising as employed barristers as defined in Part 6 of the BSB Handbook.
Will express allow for reductions in time?
The firm will accept pupillage reductions where the Bar Standards Board has permitted, but only where candidates have satisfied their Pupil Supervisor that they have met the necessary expectations for the completion of pupillage within the reduced period.
Will you accept applications outside of the Gateway?
No, all applications must be made through the Pupillage Gateway
Do you offer Mini Pupillages?
At present we do not, but we may do so in the future. For those who have completed their bar qualifications and have not yet secured pupillage, we do offer at times hire advocates. For more on this role and to see if we are currently hiring for this position please see our current vacancy page.
Will you make reasonable adjustments to the recruitment process because of my disability?
We are an equal opportunities employer and make our workplace as accessible as possible. We offer ground floor meeting rooms and will happily carry out any reasonable adjustments to facilitate an application where a disability is involved.
Do you support visa applications for international students?
At this current time we are not approved by the Home Office to support any visa applications.