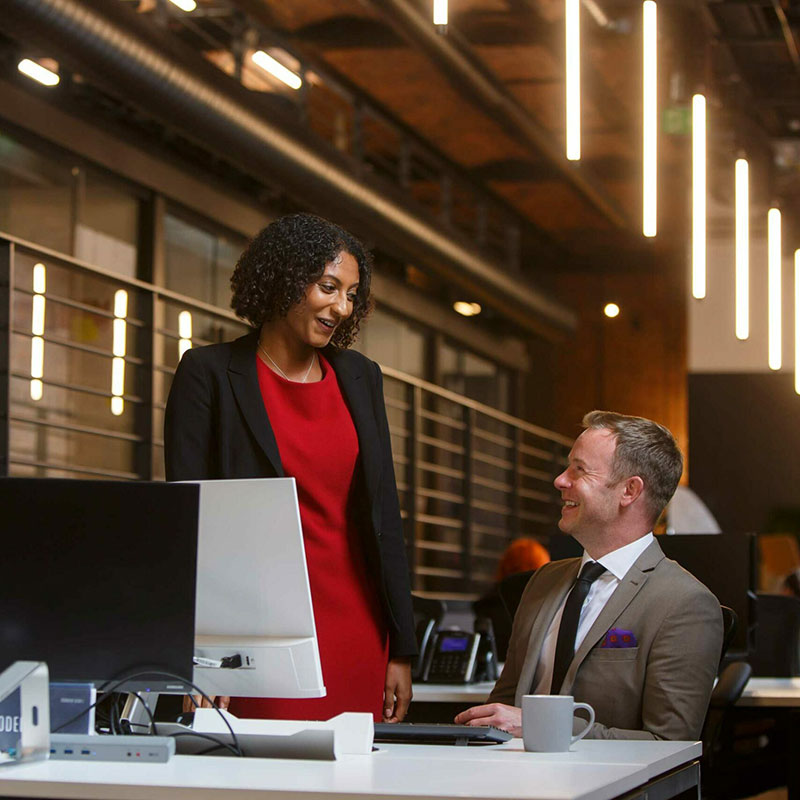 Graduates
If you are looking to take the first step in your legal career, Express Solicitors can help. Keep reading to find out more about how to qualify as a Solicitor with us, our Vacation Schemes and everything you need to know about being a trainee at Express Solicitors.
Training Contracts/SQE
Express Solicitors does things a little differently from other law firms. We generally take our trainees direct from our current employees. We don't do a separate training contract recruitment hire.
We want to ensure that personal injury is the right area of law for you and the only way to truly know that is to work in the area itself. Therefore, our potential trainees start as Litigation Assistants, assisting a senior fee earner before moving into a fee-earning role where you will be running your own cases as a Litigation Executive. We will give you three appraisals per year so we can discuss your progress and readiness to be a Trainee Solicitor. You will always know what your next steps are or what you need to improve upon.
A trainee contract with us is part of our progression route and it's where we want all of our law graduates to get to. Provided you can demonstrate excellent levels of client care, legal ability and commitment, you can expect to progress being a Trainee Solicitor. It generally takes 9 – 18 months,  some do it quicker and others need a little bit longer.
We have around 60 trainee solicitors at any one time, but this number increases as we continue with our expansion plans.
We offer both an SQE route and a traditional training contract route. We are happy to support you through either progression route.
Express Solicitors has a year-round intake of trainees, so you can progress to this stage through the year. There is an exception with those taking the SQE route, who will generally start in either the January or September cohort in line with our course provider, BPP, start dates.
Some Litigation Assistants will move straight into a trainee role and will gain their own caseload during their training period.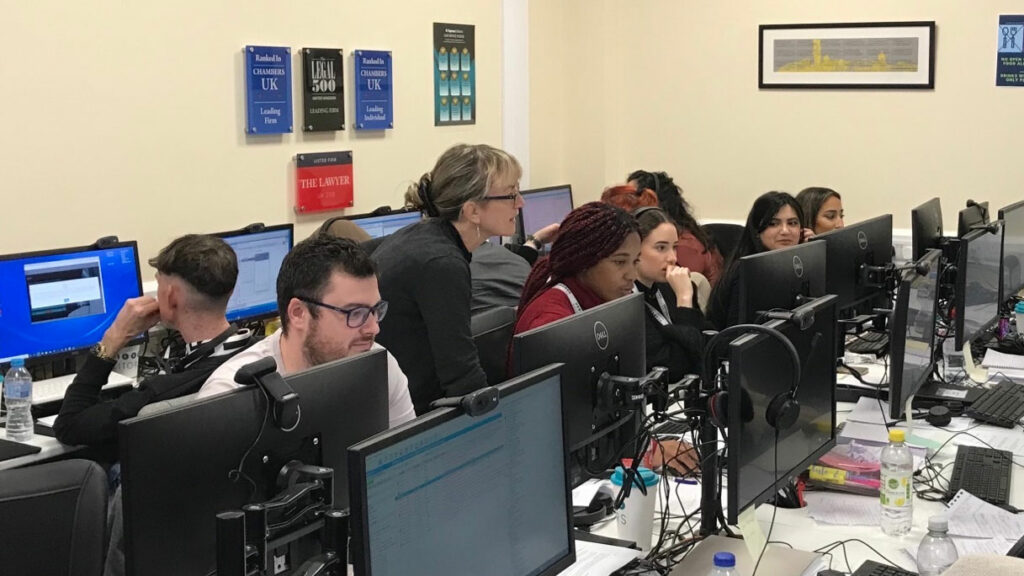 How the SQE works at Express
At Express Solicitors, our SQE programme is completed via an SQE degree apprenticeship with the learning provider, BPP. This is a 2-year 8-month course and includes both Parts 1 & 2 of the Solicitors Qualifying Examinations as well as the required qualifying work experience. Whilst doing the apprenticeship, you will receive regular in-depth training and have 1 day a week ring-fenced for your studies. The rest of your time will be in the office completing your QWE. To be eligible for the programme you need a qualifying law degree, and you need to meet the entry requirements set by BPP.
Training Contract & SQE Quick Summary
| | Period of Recognised Training Route | Solicitors Qualification Examination Route |
| --- | --- | --- |
| Salary Year 1* | £24,500 | £22,500** |
| Salary Year 2* | £25,500 | £23,500 |
| Length | 2 years | 2 years 8 months |
| Funding | Professional Skills Course fully funded | SQE Degree Apprenticeship fully funded |
| Academic Requirements | Completion of LPC | Completion of LLB |
| Start Times | Rolling throughout the year | September/January start |
*These figures include an average yearly commission of £1,500. Our generous commission is paid monthly in arrears. For some of our trainees, this figure is much higher where they are bringing in above-average legal fees.
** £21,500 for those who are not handling their own caseload.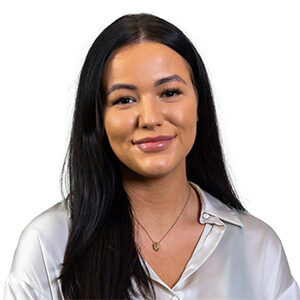 What we look for
Interest in Personal Injury – It is really important to us that all candidates have a genuine passion for personal injury, and that you want to help injured people and get the best for them.
Emotional Intelligence – We look for the key skills of patience, engagement and empathy for dealing with vulnerable clients.
Industry Understanding – We do expect you to know about what's going on in the sector, both legally and commercially.
Confidence & Drive – We are litigators but it's not about being the loudest person, it's about going the extra mile and having the willingness to push through obstacles.
Analytical Skills – Sometimes winning a case relies on the smallest detail, where one fact or omission could change the outcome. Express Solicitors use their attention to detail to win cases that other solicitors won't even take on.
Advocacy Skills – Express Trainees get advocacy experience early on, doing PADA and telephone hearings etc. Therefore, it's important that you feel comfortable getting your point across. By being informed, knowledgeable and prepared you should be ready to state your case.
Time management – Running your own caseload means you must be able to prioritise. This is not just about deadlines but being able to make decisions based on commercial requirements and client needs & expectations.
Why Express/PI
Express make PI Experts – We are a firm believer that in order to give our clients the best possible outcomes, we need to ensure that our solicitors are experts in their fields. To help with this we provide a high level of training from start, which is taken through to each step of your career.
Early File Experience – All of our trainees get a very hands-on experience. Whether you are assisting a senior solicitor or running your own case, you get to deal with all aspects of a case from start to finish.
Growth & expansion – Express Solicitors continue to grow and expand every year in size and revenue. This means there are plenty of development and progression opportunities.
Progression –We do believe that every Litigation Assistant has the potential to be a partner. A third of our partnerships have progressed from being Litigation Assistants themselves!
Specialities in a Variety of Areas – We handle a wide variety of personal injury work. So much of the different PI work is interesting, including military cases, product defects and accidents at work. It's not run of the mill and there is plenty to get your teeth stuck into.
Supporting/helping vulnerable clients – Most people get into the law to help people and we at Express are no different. Our clients are at the very core of our business and are the reason we strive to do our best.
Individual client connections – By the very nature of the work we do, some of your cases will always stay as a happy achievement.
Making a genuine difference – Working to help someone long term, you will build connections and get to know the difference you have made in your clients' lives. Be that a small change or a life-changing one, you know that you helped.
Winning at trial – Many of our trainees have said that they enjoy the buzz of success when they win a trial. It's the culmination of all the hard work they have put into a case and gives them a great sense of victory.
Seeing a case from start to finish – Our trainees will have their own caseload by the end of their training period. We ensure that our trainees have the chance to run a case from initial instructions, all the way to trial or settlement. We want you to be confident in every step before you qualify.
Vacation Schemes
At Express, we offer several opportunities throughout the year to gain valuable work experience. We are looking at candidates from an LLB, GDL, BPC, SQE & LPC background who have a real interest in personal injury work. The placement is a unique opportunity to gain an insight into how a successful specialist Personal Injury law firm works and a chance to gain excellent practical experience.
We run various Vacation Schemes throughout the year that you can apply for. Please see below for the full details.
Each of our Vacation Schemes consists of a one-week voluntary work placement, working 9 am to 5 pm. You must be available for the full week as we cannot offer alternative dates from those given below. We do offer participants £100 for the week to cover travel and any amenity costs. If you need further help to attend, we have a diversity fund accessible to individuals with socioeconomic challenges.
The placement will be a blended approach with some in-office opportunities and some virtual over Microsoft Teams. It will include a series of tasks and development opportunities. We always endeavour to give each work experience applicant the opportunity to conduct some legal work and the chance to attend court.
The placement is open to students in the final year of their LLB or those who are currently studying their GDL or LPC. Applicants who demonstrate a definitive interest in Personal Injury via their application will be at an added advantage.
Keep an eye out on our Vacancies page for the opening of each opportunity and how to apply.
| Vacation Scheme | Dates of Vacation Scheme | Application Opening Date | Application Closing Date |
| --- | --- | --- | --- |
| Easter Vacation Schemes | 25th – 28th March 2024 | 11th January 2024 | 11th February 2024 |
| | 2nd – 5th April 2024 | 11th January 2024 | 11th February 2024 |
| Summer Vacation Schemes | 22nd – 26th July 2024 | 9th May 2024 | 9th June 2024 |
| | 29th July – 2nd August 2024 | 9th May 2024 | 9th June 2024 |
| | 5th August – 9th August 2024 | 9th May 2024 | 9th June 2024 |
| | 12th – 16th August 2024 | 9th May 2024 | 9th June 2024 |
FAQs
What are the stages in the recruitment process?
Please apply with a CV and cover letter by writing to recruitment@expresssolicitors.co.uk. If successful, you'll be invited to an interview process. Following this and two satisfactory references (from a teacher/employer), we may offer you the role. You may also be asked for academic credentials.
What are the minimum academic requirements?
We recognise all degree levels from graduates, though candidates with a lower-class honours degree must be able to show additional skills and experience.
Will you make reasonable adjustments to the recruitment process because of my disability?
We are an equal opportunities employer and make our workplace as accessible as possible. We offer ground-floor meeting rooms and will happily carry out any reasonable adjustments to facilitate an application where a disability is involved.
Do you support visa applications for international students?
At this current time, we are not approved by the Home Office to support any visa applications.