Learning and development
In today's competitive business landscape, investing in employee growth is critical to retaining top talent and maintaining a skilled workforce.
At Express, we understand the importance of fostering a learning culture and are committed to providing our employees with a comprehensive and diverse learning and development program.
We believe that each employee's growth journey is unique, and therefore, we offer personalized training plans and budgets to cater to individual needs. From apprentices and trainee solicitors starting their legal journey to experienced lawyers looking to become experts in their respective fields, we ensure that our staff is supported in doing their job to the best of their abilities.
Our learning and development program employs a blended approach, which includes a mix of internal and external training sessions and our Learning Management System (LMS). Our internal training is provided by subject matter experts, who bring their real-world experience to the table, and our external sessions are tailored to specific subjects to provide our employees with the knowledge and skills they need to succeed.
We also offer career development opportunities to our support staff to enable them to grow in their chosen fields or explore alternative career paths within the company. We believe that by investing in our employees' growth, we can create a positive and fulfilling work environment that fosters innovation and productivity.
Our commitment to learning and development extends beyond just technical skills. We understand the importance of soft skills, such as communication, leadership, and emotional intelligence, in driving success in the workplace. Therefore, our training programs are designed to help our employees develop these skills as well.
Our training programmes
Graduate Scheme: Our five-week training course is offered to all law graduates joining us, providing them with the support they need to make their first steps into a legal career. The program equips graduates with the skills and knowledge necessary to succeed in their future roles.
Management Training: We understand the importance of effective leadership and management skills in driving success in the workplace. Therefore, we offer regular management and leadership training to new supervisors to develop their management skills and to established managers to support and develop their teams.
Express Personal Injury Certificate: Designed for our NQ solicitors, this program is aimed at consolidating their legal knowledge and expertise in their chosen areas of personal injury law.
LMS: We understand the importance of continuous learning and development for our employees. That's why we have a comprehensive Learning Management System (LMS) that offers a range of sessions covering not just legal topics, but also other critical areas such as Managing Virtual Teams, Resilience, and Effective Remote Working.
Our LMS sessions are designed to equip our employees with the necessary skills and knowledge to excel in their roles. With a variety of topics to choose from, our team members can select sessions that align with their professional goals and interests.
Whether it's enhancing their legal expertise or developing soft skills, our LMS sessions provide a flexible and convenient way for our employees to learn and grow. Our theory-based lectures and practical workshops help to embed new skills and ensure that our team members can apply what they learn in their day-to-day work.
Meet the team
Express Solicitors is proud to have a team of experienced and knowledgeable trainers who are passionate about providing the best possible learning and development opportunities to all of our employees. We understand that investing in our team's training is vital to maintaining our position as one of the leading personal injury law firms in the UK.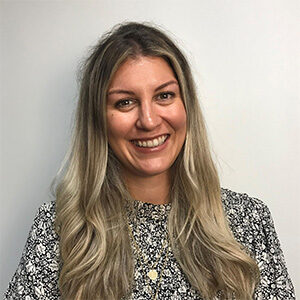 Express Solicitors is proud to welcome back Raana Lowery, who re-joined the firm in 2022 after qualifying with us 10 years ago. As Partner and Head of Professional Support, Raana is responsible for overseeing all training activities within Express, ensuring that each training element is fit for purpose. She takes a comprehensive approach to training, overseeing technical, legal, and soft skills training, to provide a supportive and knowledgeable learning environment. In addition, as the Training Principal, Raana mentors all Trainee Solicitors and provides guidance and support as they progress on their journey to qualification. Express Solicitors is excited to have her back on the team, sharing her knowledge and expertise to help develop and support our legal talent.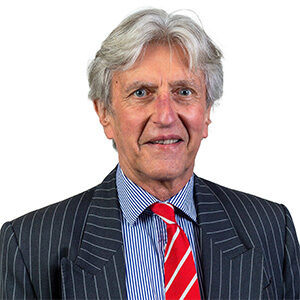 David Small is a Partner and skilled litigator who has been with the firm for the past four years. With extensive experience in Personal Injury Litigation, including owning his own law firm for several years, David offers valuable input on black letter law to our entry-level cohorts through workshops and practical experience provided throughout the Graduate Scheme.
Karl Young joined our firm back in 2014 as a Litigation Assistant, and over time, he proved himself to be an invaluable member of the team. He went on to train and qualify with the firm, becoming an Associate Solicitor, specialising in Employer's Liability law.
Thanks to his time as a Litigation Assistant, Karl knows exactly what it's like to start your career in law. He's been in the shoes of our graduate scheme members, and he's uniquely positioned to provide them with the practical tips and guidance they need to succeed.
That's why Karl is an essential member of our training department. As the newest members of our team start their journey, Karl is there to offer his insights and experience. Whether it's through workshops or one-on-one mentoring, Karl is always there to provide the guidance our graduate scheme members need. At Express Solicitors, we believe that the key to success is providing our team with the support they need to reach their full potential. Karl is just one of the many members of our team who embodies this philosophy. We're proud to have him on board, and we know that our graduate scheme members are in good hands with Karl guiding them along the way.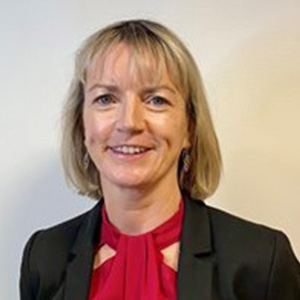 Marie Neilson, Express Solicitors is proud to announce the recent addition of Marie Neilson to its team of legal training lawyers. With 27 years of experience as a personal injury solicitor, Marie is set to bring her wealth of knowledge and expertise to the firm's training department. Marie's addition to our training department is just one example of how we are working to achieve this goal. We are confident that her vast experience and expertise will prove invaluable to our employees, helping them to develop the skills and knowledge needed to excel in their roles.
As a personal injury solicitor, Marie has extensive experience in handling complex cases and navigating the intricacies of the legal system. She is passionate about helping others to develop their legal skills and is committed to providing comprehensive training that equips our employees with the knowledge and tools they need to succeed.
Marie's appointment to the team further expands the legal expertise on offer at Express Solicitors, enabling the firm to provide even more specialized training to its employees. As a Legal Training Lawyer, Marie's role is to deliver training through theory-based lectures and practical workshops to embed new skills.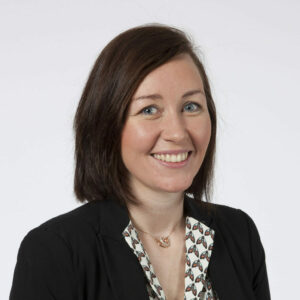 Tanya Atkinson plays a vital role in Express' commitment to fostering a learning culture that enables our employees to thrive. As Digital Learning Manager, she ensures that our staff is fully equipped with the necessary skills and knowledge related to their role. She works tirelessly to ensure that all training, whether delivered in-person or through our Learning Management System (LMS), is fit for purpose and meets the organization's evolving needs.
With a passion for innovation, Tanya is continually exploring new and creative ways to deliver training in the most engaging and efficient manner possible. She understands that training is not just about ticking boxes but a crucial element of staff development that drives productivity, innovation, and employee satisfaction.
Tanya's contributions go beyond her day-to-day responsibilities. She was instrumental in putting together Express' Graduate Scheme, which provides an excellent opportunity for young professionals to start their careers in the legal industry. Her insight and expertise were critical in developing a program that provides graduates with a well-rounded experience that equips them with the skills and knowledge necessary to excel in their future roles. Tanya's work is a testament to Express' commitment to learning and development. Her expertise and dedication enable us to provide our staff with the necessary tools and resources to thrive and contribute to our organization's success.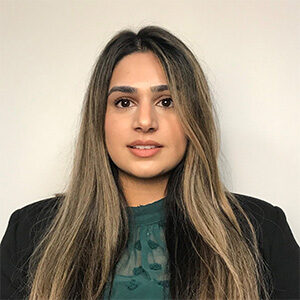 Yasmeen Ilyas joined Express Solicitors in 2022, she works alongside Tanya to innovate, create and deliver training sessions, develop training materials and resources including written guides, videos, and other multimedia content and providing one-on-one support to employees where needed. With a focus on technology, Yasmeen's particular expertise is in legal-specific software and tools, as well as more general technology skills such as Microsoft and other applications. Yasmeen evaluates the effectiveness of training programs and makes recommendations for improvements by staying up to date with the latest technology trends and tools in the legal industry to ensure that training programs remain relevant and effective.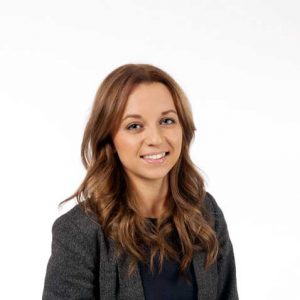 Steph Warlow is a prime example of Express Solicitors commitment to developing and nurturing talent from within its ranks. Steph joined the firm in 2014 as a litigation assistant in the NCT team. Over the years, she has honed her legal skills, developing her expertise in personal injury cases. Today, she is a skilled Associate Solicitor. However, Steph's passion for the law extends beyond her own caseload. In 2020, she joined the firm's training department, dedicating her time and expertise to developing the next generation of legal professionals. As a member of the training team, Steph works tirelessly to provide aspiring lawyers with the knowledge and skills they need to succeed in the competitive world of law.
Steph's experience as a litigation assistant has given her a unique insight into the challenges faced by those starting out in the legal profession. She understands the importance of providing guidance and support to trainees, particularly when it comes to navigating the complex legal landscape. As a result, she is expertly placed to help trainees develop their practical skills, from drafting legal documents to managing client expectations.
In addition to her work with trainees, Steph also plays a key role in designing and delivering the firm's internal training programs. Her expertise in personal injury allows her to deliver insightful and practical workshops, ensuring that all staff members have the knowledge and skills they need to deliver the best possible service to our clients.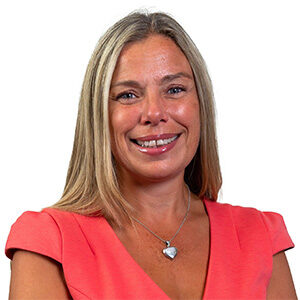 Julia Smith With over 25 years of experience in training client care across a variety of blue-chip businesses, Julia joined Express Solicitors in 2018. Her role involves designing and delivering all of the soft skills sessions across the firm, ensuring a continued focus on client care. She has been instrumental in the design of the Graduate Scheme and has helped develop the skills of many of the young lawyers at Express.
Julia is passionate about ensuring that clients receive the best possible service from the firm. She believes that communication and empathy are the keys to success in any client-facing role. Her goal is to ensure that all employees at Express are equipped with the necessary skills to manage client expectations and build strong, lasting relationships. One of the ways Julia ensures that client care remains at the forefront of everyone's minds is through her soft skills workshops. These workshops are designed to enhance employees' communication skills and teach them how to manage challenging client situations. Julia also runs sessions on time management, leadership, and teamwork, all of which are essential skills for a successful legal career.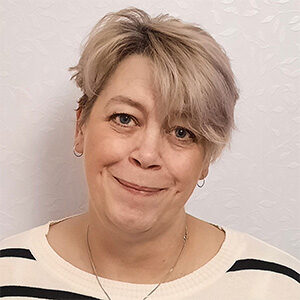 Amie Etherington joined Express in November 2020 as a Personal Assistant (PA) to the Partner and Head of Professional Support. With over 20 years of experience as a File Handler in personal injury and clinical negligence claims, she brought extensive knowledge and expertise to her new role. However, her contributions to the company did not stop there.
As Express grew, so did the need for comprehensive training programs. Amie recognised this need and took on the role of Training Coordinator in addition to her PA duties. Her experience in personal injury and clinical negligence claims gave her a unique perspective on how to develop and implement effective training programs.
Amie's contributions to the company's training efforts did not go unnoticed, and she soon found herself taking on some of the training herself. In her role as a Training Coordinator and PA, Amie is responsible for developing and coordinating training sessions for Express employees, ensuring everyone is up to date with the latest developments in their field. Her attention to detail and organisational skills make her an invaluable asset to the company.
If you're looking to start your career in law and want to work with a team that is committed to your success, look no further than Express Solicitors. With experienced mentors, we're here to help you achieve your goals and take your career to the next level.