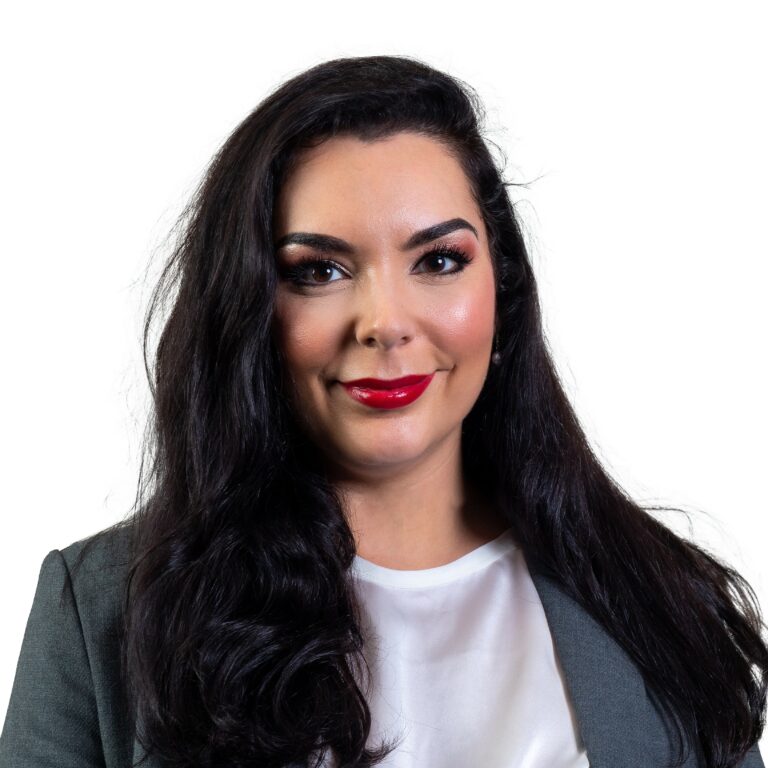 Partner - Client Care and Road Traffic Accidents
Adele Greenough
Adele Greenough is a Partner in the Road Traffic Accident department at Express Solicitors, having joined the firm in July 2019. She is one of only 204 lawyers in the UK to hold the Law Society Personal Injury Accreditation. Adele specialises in Civil and Commercial Litigation – both Fast Track and high-value Multi-Track Road Traffic Accidents, Employers Liability, Public Liability, Occupiers Liability, Landlord and Tenant claims, with a specific niche in dealing with secondary victim and automatism cases. Adele takes a keen interest in the training and development of young lawyers and, in the past, Adele has managed in excess of 50 people as well as developed and led the New Starter training academy at two separate firms.
More about Adele Greenough
I have helped many clients secure compensation and I have a passion for ensuring that clients not only receive the payments that they deserve but also that they have access to the treatment and adjustments that they need to move on from an accident.
Quite often a client will require ongoing adjustments or assistance throughout their life as a result of a serious injury, and I work tirelessly to ensure that the client's needs are looked after into the future with the appropriate care and support that they require.
I have particular pride in my rate of success in many cases where other firms have given up, and regularly achieve success for clients that have allegations made against them or where prospects seem poor. I never shy away from a challenge and relish the chance to fight for my client's cause. Quite often the cases involve complex medical issues or procedural issues.
I love building a strong rapport with my clients and I really enjoy the satisfaction gained by being able to reassure and support each client. There is no better feeling than gaining your client's trust and it's an even better feeling when you are able to secure an excellent result for them. I am also extremely organised and meticulous. I find that those traits really help me to tackle cases which are challenging, I am very tenacious and will push each case to make sure that I do the very best for my client.
In my spare time, I am a keen gardener and artist, having a particular interest in oil painting. I also like to attend the ballet and theatre.
What previous clients have to say
"Adele Greenough was my Solicitor and after a long 5 years she did a brilliant job in settling my claim."
"Adele Greenough is a modest, yet extremely talented, brilliant solicitor and Express Solicitors are very fortunate to employ her. Incredibly hard-working, professional, focused, articulate and calm. Express took on our complex case that a previous horrendous 'ambulance chaser' scam company had fumbled over making mistake after mistake. During a very stressful 3.5-year period Adele Greenough corrected those mistakes supporting and guiding us right through to a justifiable outright WIN.
The attention to detail, determination, dedication, and support during a very demanding and complex case including her excellent choice of a brilliant barrister, Mr Philip Simms Adele did not fail us at any point. Her continued hard work and support directly resulted in justice being rightly won. We cannot recommend Adele Greenough and Express Solicitors highly enough. Thank you so much!"
"Brilliant service! They made my experience pain-free… Adele and her team are the best at what they do if u ask me thanks again for taking and winning my case express solicitors"
"Excellent service from Express Solicitors. Adele Greenough was professional, efficient, and explained the whole process to me. Adele managed my expectations throughout but then managed to exceed them at the end by achieving an award over and above what I was expecting. Adele is a credit to the company.
I highly recommend Express Solicitors and/or Adele enough as they make the whole process stress free. Thank you."
"Brilliant service they made my experience pain free if there were any problems it came from my end. I would without a doubt use and recommend
Express Solicitors Adele and her team. They are the best at what they do if u ask me. Thanks again for taking and winning my case Express Solicitors"
Notable cases
Mizen v Cartledge – Our client, a 53-year-old lady, sustained a significant injury to her shoulder in a high-speed collision. She took a large amount of time out of work and had limited evidence to support her losses. At Trial, the Claimant was awarded her general damages in the sum of £18,650.00, but the special damages were hotly contested and eventually, the matter was adjourned to allow her time to find evidence to support her special damages.
The Defendant appealed the decision. Adele fought the appeal and successfully secured a further £7,668.00 for special damages for our client, irrespective of the lack of evidence. This gave a total award for the Claimant of £26,318.00, which exceed the original predicted value for the claim by almost £9,000.00.
Offin v AIOI Nissay Dowa Insurance Company of Europe Limited – In this case, the Claimant, a 16-year-old man, was involved in an accident on a motorway. The accident caused relatively modest soft tissue injuries; however, the Claimant was a competitive swimmer who had been hoping to qualify for the Olympics. The Defendant pleaded a case of fraud against our client, having produced evidence showing his participation and attendance in races and swim meets. The Defendant pursued a case of fundamental dishonesty against our client.
Adele took the case and worked tirelessly to obtain and adduce evidence demonstrating the difference in performance at said races and how in competitive swimming, the difference of a few seconds can be devastating. Adele was able to convince the Court of the fact that our client's injuries did hinder his abilities and the fundamental dishonesty allegation was defeated and our client successfully recovered compensation at a Trial.
Kapswara v Brundell Fault & Others – Our client, a 64-year-old lady, brought her case to Express after being rejected by other firms of Solicitors. The case was accepted by Express Solicitors with just one month to Limitation and no evidence in support of the case. Our client suffered injuries to the neck, shoulder and psychological injuries as a result of the accident. Adele set about gathering the evidence needed in the claim, issued proceedings, and secured an admission of liability. Adele was then able to shortly thereafter, agree settlement of £20,000.00 for our client on a case that other firms had refused to take.
Accreditations: