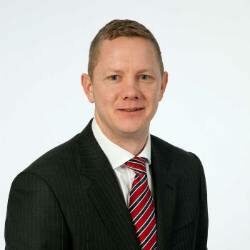 More about Alex Summerscales
Alex Summerscales is a Partner (Non-Lawyer) working in the Costs department at Express Solicitors, having joined the firm in February 2014.
He deals with a wide range of costs areas such as the drafting and variation of retainers, negotiations, budgeting, drafting of points of dispute and replies, skeleton arguments, appeals, advocacy at CCMCs, interlocutory applications, and detailed assessment and tackling complex technical challenges on retainers and bills.
Alex is a very organised individual, and cites this as one of his keys to success in costs. "I pride myself on meticulous attention to detail and an excellent understanding and interpretation of case law, the Civil Procedure Rules and Practice Directions," says Alexander. "I believe in very careful and considered planning and preparation and keeping on top of your time, deadlines and documents."
In the past Alex has worked on some extremely high profile cases. He assisted in the leading cases of Richards v Davis [2005] EWHC 90014 (Costs) (25 November 2005) and Oyston v The Royal Bank of Scotland Plc [2006] EWHC 90053 (Costs) (16 May 2006), and also acted in the multi-million dollar and multi-jurisdictional case of Sharman Networks Limited v Claria Corporation (Commercial Court) (2008) which took place across several US states, European countries and the High Court in London.
Prior to joining Express Solicitors, Alex gained over 10 years of experience in costs, including over 7 years at a leading international practice, bringing excellent perspective having acted on the side of claimants and defendants and within Solicitors Act 1974 assessments. He has furthered his knowledge of costs by attending many conferences, seminars and lectures on the subject throughout the UK and Europe in addition to drafting and delivering seminars both internally and externally.
Throughout the constantly changing legal landscape, Alex has developed an excellent understanding of the changes and impact of the Jackson reforms, both within the fundamental changes to the CPR and Practice Directions and the implementation of the Legal Aid, Sentencing and Punishment of Offenders Act 2012. In addition, Alex keeps abreast of the constant developments in costs law and practice, which have become all the more crucial in the days post Jackson.