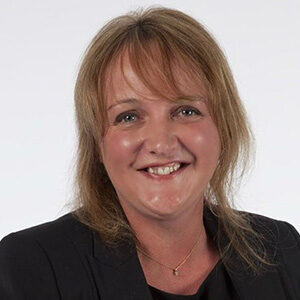 More about Catherine Lansley
Catherine Lansley is a Partner in the Occupier's and Public Liability department at Express Solicitors, having joined the firm in June 2015.
Catherine qualified as a solicitor over 18 years ago, and has dedicated her career to claimant personal injury work. Catherine has experience with occupiers & public liability, employer's liability, and road traffic accident claims. She has settled numerous cases where damages have exceeded £250,000.
When asked what she enjoys most about her role at Express Solicitors, Catherine answered: "I enjoy speaking to clients and securing the right settlement for them, working with my team to ensure that the claimants' journey is streamlined and as stress-free as possible."
Catherine believes that it is important to try to understand how an accident has affected her clients, this way she can endeavour to make the situation better for them and their families.
Before joining Express solicitors, Catherine worked at Beeley and Co and Beardsells Solicitors. She secured her training contact with Beardsells and progressed to the position of Junior Partner. At Beeley and Co she combined a Fee Earning and Management role helping Beeley's to secure the Law Society's Excellence Award with Lexcel for Excellence in Practice Management.
Catherine gained a combined degree in Law and Marketing at De Montfort University in Leicester and completed her LPC at Manchester Metropolitan University.