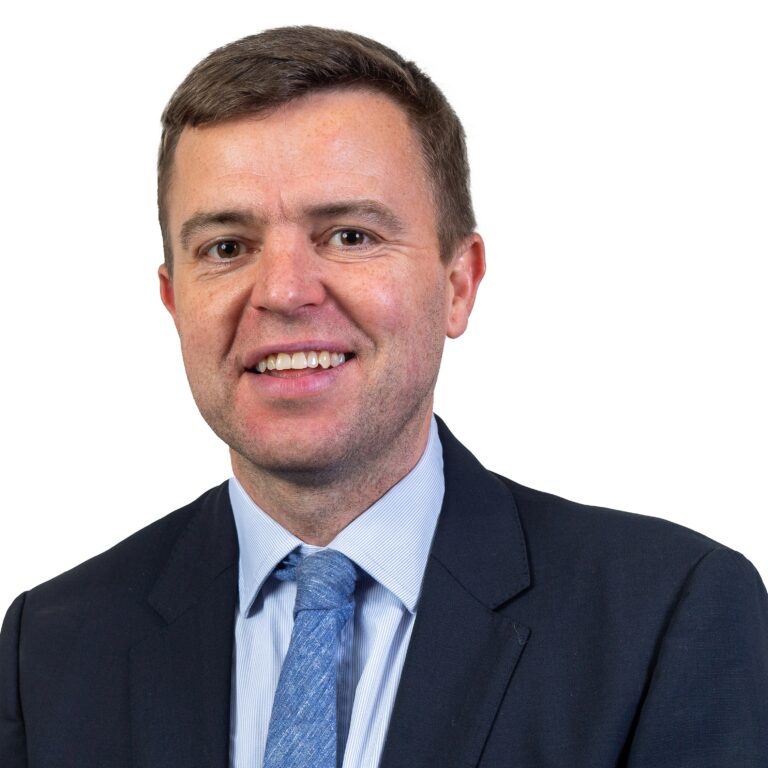 Partner - Head of Employers' Liability
Richard Lowery
Richard Lowery is a Partner and Head of the Employer's Liability Department at Express Solicitors, where he has been an integral member of the team for over 10 years.
Richard and his team are experienced in representing the victims and families of those who have suffered injuries in the workplace. Often dealing with complex cases involving serious and catastrophic injuries.
In recognition of his hard work and dedication, Richard was listed as a Ranked Lawyer in the 2024 Chambers UK Legal guide (Personal Injury, Band 2), in addition to the 2024 Legal 500 as a recommended Lawyer.
More about Richard Lowery
Richard is head of our Employer's Liability department and is a recommended lawyer for personal injury in the North West in the 2024 Legal 500 Rankings which ranks law firms and lawyers based on their noted cases as well as client and industry feedback and commentary. Richard is also ranked in Chambers & Partners 2024.
I have been a lawyer for the past 25 years and working for Express Since 2012. I find advising and representing my clients very rewarding, and feel great satisfaction when I secure compensation on their behalf.
I and my team pride ourselves on our empathetic approach and always invest time to foster a strong rapport with every individual client and their family. I feel this is vital as many of our clients approach us following life-changing, catastrophic injuries including spinal injuries, brain traumas and pain syndromes such as CRPS.
One of my greatest abilities is to be able to identify the strengths and weaknesses of a case early on. This has helped me to achieve excellent results for my clients, many of which have been left unable to work due to their injuries.
Out of work, I enjoy playing various sports including golf, football and running as well as spending time with my young family.
What previous clients have to say:
"Richard Lowery was my solicitor and David Dean they were excellent, can't fault them in any way. They explained everything along the long road of my claim, they are very professional and both really nice people. I'd highly recommend express solicitors"
"I couldn't have asked for a better solicitor and really do appreciate him being there for me.
Richard truly cared about me and my case, it was never about the money and whenever I needed him by phone or email, he was there".
Notable cases:
AA v CC DD FF and GG – the Claimant fell through a stairwell on a construction site, suffering a traumatic brain injury.  There were 6 potential Defendants and ultimately the claim resolved at a joint settlement meeting and the Claimant received £950,000.
EG v BTAPHL – the Client sustained a traumatic injury to his left leg when it became trapped in a mini-digger which fell off the back of a ramp as he was driving the digger onto the back of a flatbed trailer.  The Claimant suffered a below-knee amputation of his leg.  The Claimant ultimately received the sum of £2,500,000 (gross) £1,840,000 (net).
LP v SA – the Claimant was injured in a horrific road traffic accident as she was being taught how to drive by a driving instructor.  As the Client pulled out from a side road onto a dual-carriageway, the vehicle was struck by a third party and ignited, following which the Claimant suffered horrendous burn injuries.  Liability was ultimately resolved on a 50/50 basis and the Claimant received the sum of £1,000,000.
JD v MBL – the Claimant was working as an apprentice carpenter for the Defendant operating a circular saw. The saw had a defective safety guard on it and the Claimant's right dominant hand was injured by the blade of the saw causing significant injuries to his hand. The Claimant received £850,000.
Accreditations: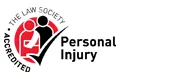 Mentioned In

Tactical considerations surrounding interim payments