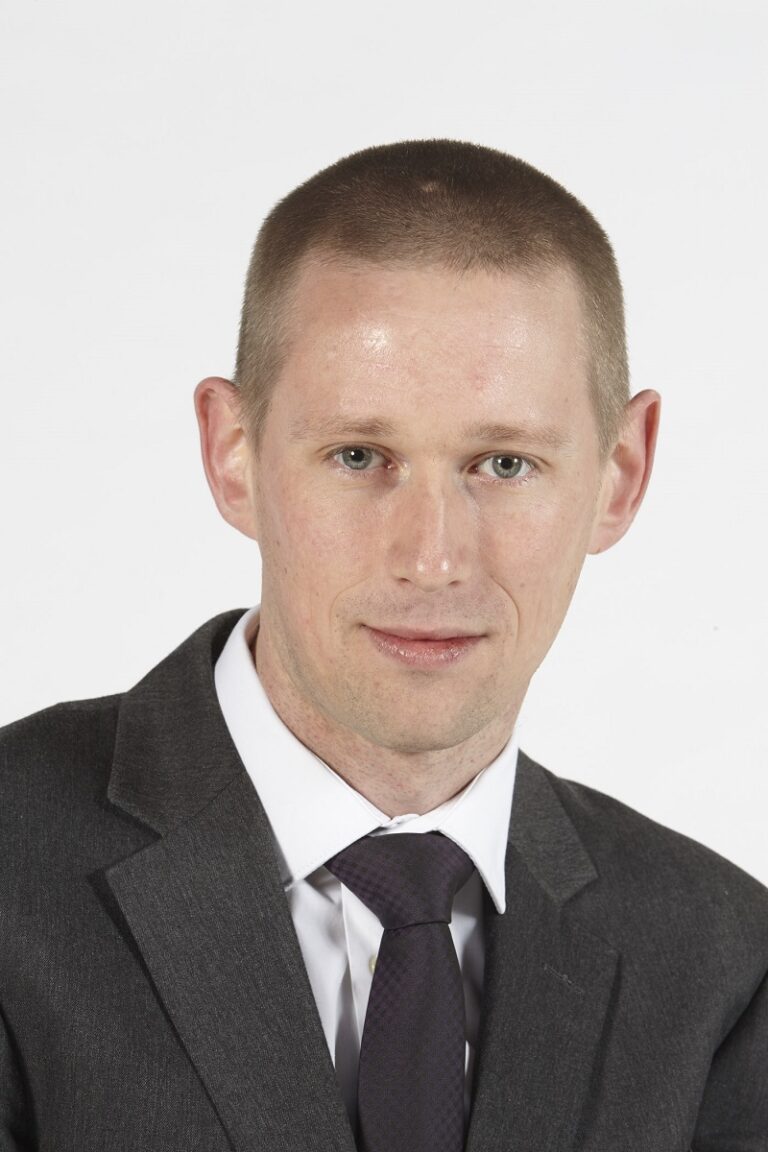 Partner - Head of Consumer Claims Litigation
Ryan Postlethwaite
More about Ryan Postlethwaite
Ryan Postlethwaite joined Express Solicitors in August 2013 and is head of our Consumer Claims Litigation Team specialising in housing disrepair and tenancy deposit cases.
Ryan started in our new client team, before quickly being promoted to the role of Litigation Executive and then Trainee Solicitor in September 2014. Ryan qualified as a Solicitor in September 2016.
Ryan enjoys advocacy and attained his higher rights of audience in 2016, allowing him to practise as a Solicitor Advocate. He believes that court advocacy is an extremely important skill that can often make or break a case and he relishes the opportunity to put persuasive arguments before judges on behalf of his clients.
Ryan has advised Express solicitors on a number of high value transactions and has astute commercial awareness. When acting for clients in housing disrepair and tenancy deposit claims, this allows him to stay one step ahead of Defendants and provide excellent tactical advice in relation to their claim.
Ryan has a particular interest in enforcement of debts and tries to think outside of the box when trying to recover debts on behalf of clients. He says "winning a case and obtaining an order that someone must pay you compensation is only half the battle. Where a person or company is uninsured, actually recovering money can be extremely difficult. Every single attempt at enforcing a court order is individual and particular regard must be had in relation to the person that owes the debt. In disputes involving landlords, a particularly important tool to employ can be that of applying for a charging order over a property owned by the landlord.
This can give rise to a possession order which would allow a client to take possession of the property and sell it to satisfy the debt.
In relation to tenancy deposit claims, Ryan notes that "the requirement for deposits to be protected is there to protect tenants who have assured short hold tenancies and ensure that they have redress at the end of a tenancy should landlords not return a deposit.
Unfortunately too many landlords fail to properly protect a deposit and this rightly gives tenants access to a compensatory scheme which we at Express Solicitors are able to advise on."
Ryan strongly believes that too many people have to live in extremely poor and potentially dangerous conditions due to landlords failing to adequately maintain the properties in which tenants live. Despite tenants reporting problems to landlords, issues are often left unresolved for long periods of time. Fortunately a housing disrepair claim can be brought in these circumstances and tenants can recover compensation for the conditions they have had to endure, and landlords can be forced to make repairs that are needed to the property.
Ryan and his extremely knowledgeable team are able to offer advice in relation to these issues.