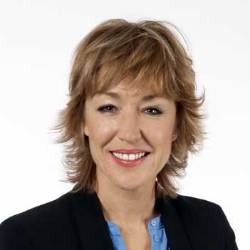 More about Sharon Denby
Sharon has dedicated her career to helping individuals after serious injury. In particular she has specialised in brain injury and the devastating effect this can have on the individual and their loved ones.
She has brought many actions for clients against the Ministry of Justice and the Police. Her area of expertise is Employment liability. She was part of the legal team on the case of Ziemniak v ETPM Deep Sea Limited [2003] EWCA Civ 636 bringing a right of action under the Merchant Shipping (life Saving Appliances) Regulations 1980, SI 1980/538 for a brain injured client.
Sharon is a skilled negotiator and has a reputation for getting things done. As a partner at Express Solicitors, she has headed various Departments and supervised over 30 lawyers.
Sharon currently heads up the Costs and Budgeting Department at Express, where she manages a team of skilled lawyers in this complex area of law that is now a main feature of civil ligation. Sharon trains, mentors and develops her team to a very high standard in this growing area of legal practice. Sharon cites her keen eye for detail as one of her strengths as a solicitor and her motto is "always be prepare for the worst, and then nothing can take you by surprise in this unpredictable area of legal practice".
In-keeping with the whole ethos of Express, Sharon takes training and development very seriously. When asked for her favourite quote, Sharon recalls the classic Irish playwright George Bernard Shaw who famously said "progress is impossible without change and those who cannot change their minds cannot change anything".
With 20 years experience in civil litigation, she is very well placed to lead the firm forwards to expand and grow their practice area in costs. She additionally consults with other partners on complex case decisions and has an active role in the management of the Firm.
Accreditations: