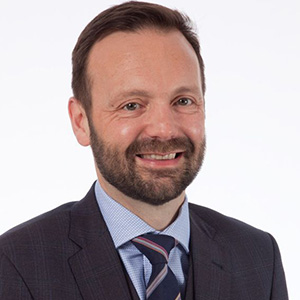 More about William O'Brien
William is a Partner in the Employers Liability department at Express Solicitors having joined us in July 2017.
William specialises in Personal Injury work. He undertakes fast and multi-track litigation on behalf of a national client base, with a particular interest in complex fractures and high value Employers Liability work.
When asked what he liked best about his role, William commented "First and foremost I would describe myself as a people person, so it follows one of the things I enjoy most about my job is the interaction I have with clients, colleagues, and yes even Defendants. Another aspect of my personality is my competitiveness, some would say over competitiveness! As a young lawyer I realised that litigation was always going to appeal to me due to its adversarial nature, and I find winning cases for my clients to be the most satisfying aspect of my job."
"My clients always come first and I provide a professional, dynamic, yet sympathetic and approachable service for them, with demonstrable success over the 10 year period since I have qualified as a Solicitor. I have excellent technical skills as a litigator and consider myself to be a strong negotiator. I always fight to obtain the best possible outcome for my clients."
William studied Economics at Manchester Metropolitan University and was awarded a 2nd class honours degree. Following graduation he worked in various commercial/ marketing roles throughout his 20's whilst completing the CPE/PGDL and LPC on a part time basis.