Our Excellence Academy is your introduction into Express Solicitors.
Express Solicitors have a dedicated training and induction process for our newly joined future lawyers. Our Excellence Academy lasts for 6 weeks, it not only covers many areas of law to prepare our trainees for working with Personal Injury Claims, but also helps to introduce them to the Express way of working and the systems we have in place.
As a trainee, you will start your Express journey here, learning to use all the tools you need, getting a solid grounding in all things Personal Injury, while getting hands on, practical experience of handling cases – all done within a supportive training environment.
Keep reading to find out exactly how the 6 weeks are divided and what type of training takes place.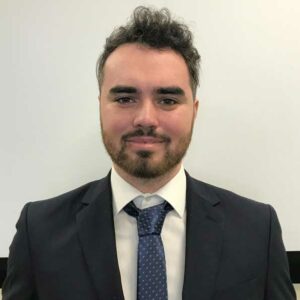 "There is a general atmosphere that, although the workplace is professional, it is warm and gives the impression that you will be treated as someone more than just an employee, which has made me feel very excited to start working for Express Solicitors!"
Ben Hyland
Weeks 1 -3
The first three weeks are used to give our trainees a proper induction to Express and our way of working.
The start of this period covers HR induction, workshops covering broader legal knowledge, how to use Proclaim and other training and soft skill sessions.
As the days progress, trainees will be introduced to the client journey and the lifecycle of our claims. These training sessions will cover:
An overview of a Personal Injury claim and evidence
The litigation process
Professional conduct
Communication skills
In order to introduce our trainees to handling cases, we give them the chance to carry out some small tasks on live files. We find that showing them how to put their new skills to practice on our Proclaim case management system early on is greatly beneficial and smooths the transition for when they start to work on their own cases.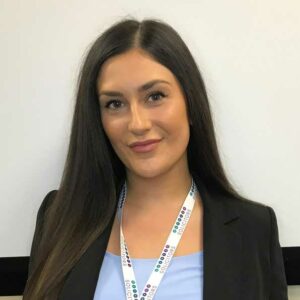 "I have really enjoyed learning about the Proclaim system and the breadth of client versatility and cases – all alongside a lovely and talented team of colleagues and trainers!"
Olivia-Kate Larkman
Weeks 4 & 5
Now that the trainees are up to speed with the fundamental processes and are acquainted with our case management system, weeks 4 and 5 are designed to teach more specific tasks which they will be expected to carry out day to day in their future role. These are taught through bite size training sessions, and consist of:
legal research
medical reviews
drafting statements & letters of claim
call handling
Trainees will also have an opportunity to work on live tasks under direct supervision and guidance of our skilled trainers. This allows trainees to feel at ease as they familiarise themselves with our processes, and also receive in-depth feedback to make them feel more confident.
To further help our trainees build confidence and identify areas to work on, we allocate time at the end of each day for them to complete ad reflective diary. We have found this to be very beneficial as it highlights areas that trainees need more support with, and allows our trainers to gain a better understanding of how to shape and improve their future training sessions.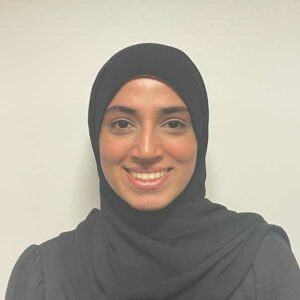 "I have particularly appreciated the in-depth training I have received regarding Personal Injury claims, including learning about the lifetime of a given personal injury case and learning more about how these claims are progressed at Express Solicitors."
Hafsa Mustafa
Week 6
The final week of the Excellence Academy is designed to help our trainees to transition into their new role as seamlessly as possible.
During week 6, trainees are moved into their new team and will be given a 1 on 1 meeting with their supervisor. This gives both trainee and supervisor a chance to establish a working relationship and set expectations.
Trainees will still have a chance to finish anything that was not sufficiently covered in the previous 5 weeks with the support of the training staff. There are also a few more department-specific training sessions to ensure that the trainees settle in and are fully prepared to start working on live cases.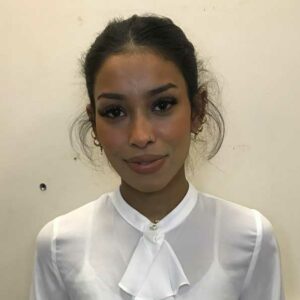 "The Excellence Academy has enabled me to acquire the practical skills that I will require to help navigate myself through the legal world…"
Sadia Hussain
Next Steps
After completing the Excellence Academy, there is still more training to come!
For the first three months after completing the Academy, our trainees are enrolled into the File Handling Training Program.
This consists of 10 sessions, covering the different stages of our claims. This begins with the steps involved with launching a claim, then covers the process for putting together evidence and looking at quantum. After which, trainees are shown how to issue a case and what is involved when taking the case to trial.
The File Handling Training Program is done under close supervision whilst the trainee is working under their supervisor.
Training is crucial to being a solicitor, therefore your training will continue even as you grow and qualify. The law is constantly changing, and in order to give our clients the best quality service, it is vital that we train our lawyers to be the best they can be.
We don't just train our team to be Personal Injury Solicitors, we train them to be experts in the field.