The Ethical Marketing Charter was established to put a stop to unethical marketing practices such as cold calling, spam texts and spam emails. In many instances these have become a blight on the lives of consumers – disproportionately affecting older and vulnerable people.
In signing up to this charter, Express Solicitors commits to:
standing firmly against nuisance marketing –never cold calling or sending spam texts or spam emails.
standing firmly against the unethical buying and selling of accident data –never misusing accident data to pressure people into making a claim.
standing firmly against inappropriate and misleading advertising –never inducing personal injury claims by making false or misleading promises in advertising, and being clear and upfront about any exclusions to no win, no fee.
Express Solicitors understands that unethical marketing practices can often go beyond a mere inconvenience for potential clients and in many cases cause people real distress and harm.
With the personal injury sector consistently singled out for criticism for unethical marketing practices, Express Solicitors have decided to demonstrate its ethical and professional credentials by signing up to the Ethical Marketing Charter. In doing so, the firm hopes to stamp out rogue players in the legal sector– all for the benefit of the consumer.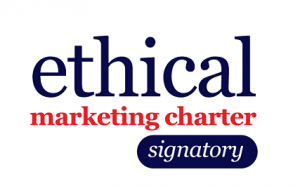 For more information about the Ethical Marketing Charter, please visit http://ethicalmarketing.org.uk/